Hohoho. It's Mr. Wada on duty. It's only a week to Christmas and also the New year (already!). Have you sent Nengajo cards? Hey, it isn't too late yet and anyone can do it! Here's how to send Nengajo through web. Check it out.
*Images on this post are for 2016. However there is no problem since the JP post website has not changed.
What is Nengajo?
It's a New Year greeting card. Instead of Christmas card we send these to friends, co-workers, or even bosses(!). It used to be (or still) a way to be in touch with them. For grownups it's a bit more like for a social life.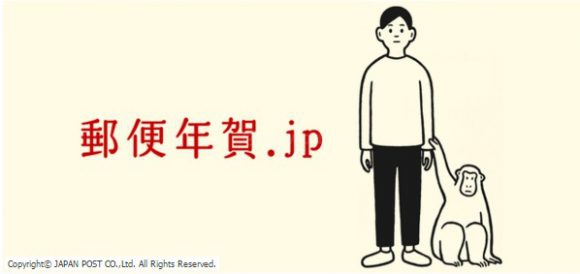 Numbers of Nengajo cards sent have been decreasing. Obviously people today just text. You know, the biggest reason is texting is a lot easier. Why not? It takes just a minute, right? BUUUUUUUT don't forget how it feels like to write a letter. It certainly gives more feelings and something priceless (do I sound like a TV commercial?). Though, to tell the truth, I have't sent a single Nengajo for a long time. Bummer. Anyway, let's try one but with high-tech!
Let's Send Nengajo Through the Web!
Due to dicrease of numbers of people who send Nengajo, Japan Post has come up with something new. The Nengajo online kit! Now we can design and send cards through this tool. How cool!
Open Nengajo Kit
Access the Japan Post's website from the URL below.
Select the Nengajo Kit web version. (There are PC version and app as well which might give you more options.)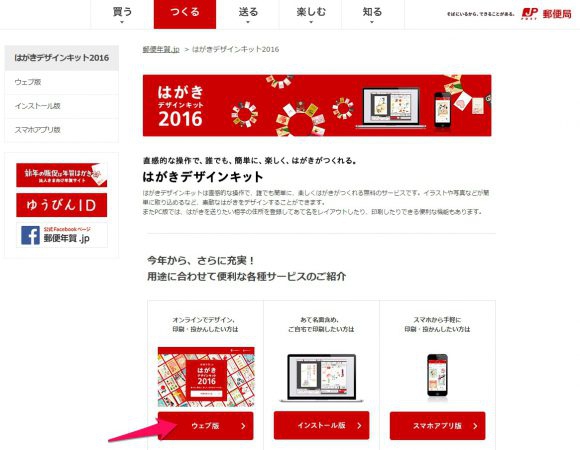 Click the "Open the Nengajo Design Kit (web version)"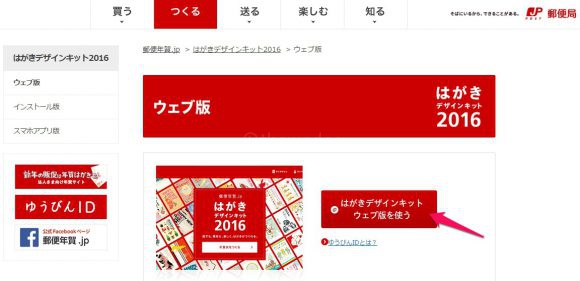 Now it opens the Nengajo design kit. Hit the "Make Nengajo" button to start.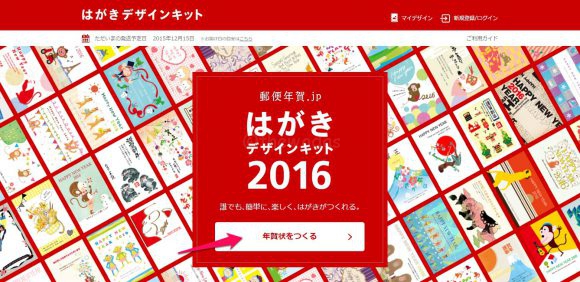 Pick Nengajo Design
Now you see a list of designs for Nengajo. Hell it seems a lot! Look through and pick one you like.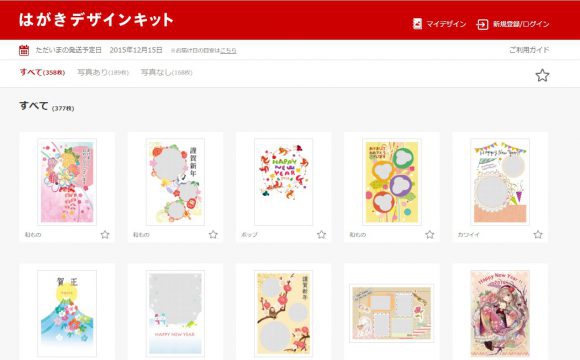 Isn't it nice? Kinda very Japanese but still cute. OK, I will go for it. Pick paper type from regular or glossy paper (only regular paper seem to be available for this design).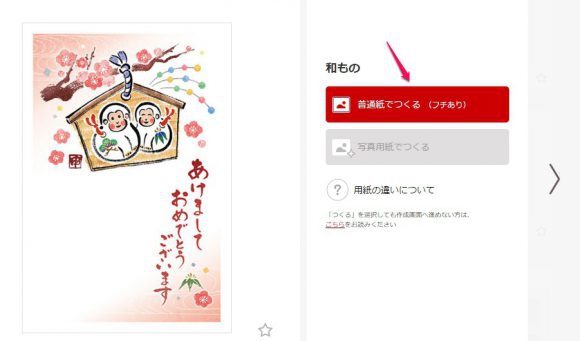 Edit Nengajo Design
Now write a message for your friend. Add text, stamps, whatever you like. Just click "Next" when done.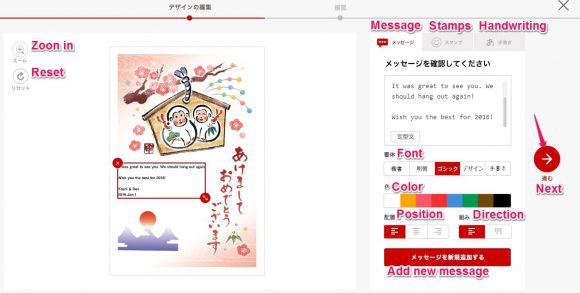 See how it may look like? Note that the frame (pink part) won't be included.  Click "Place an order" to go to next.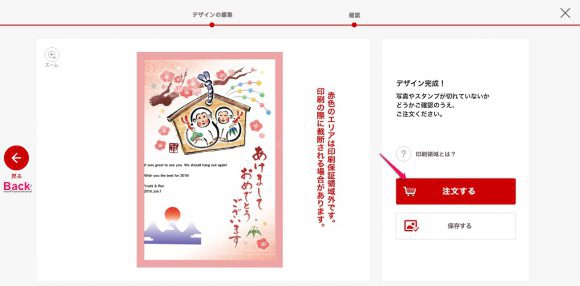 Your design has been saved (temporarily).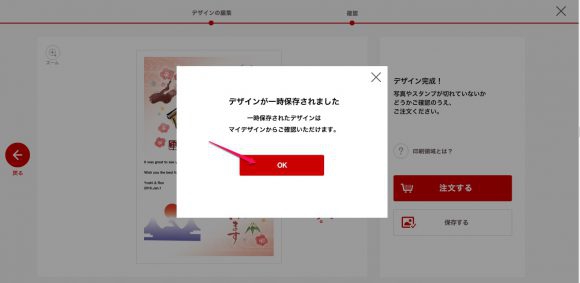 Select Sending Method
There are several options to whom you can send the cards:
– to you
– to your friend(s)
– by email
– to twitter friend(s)
This time I will send this to my friend straight, so pick the one in the middle (send to friend).
Agreement (same old stuff). Check and go to next.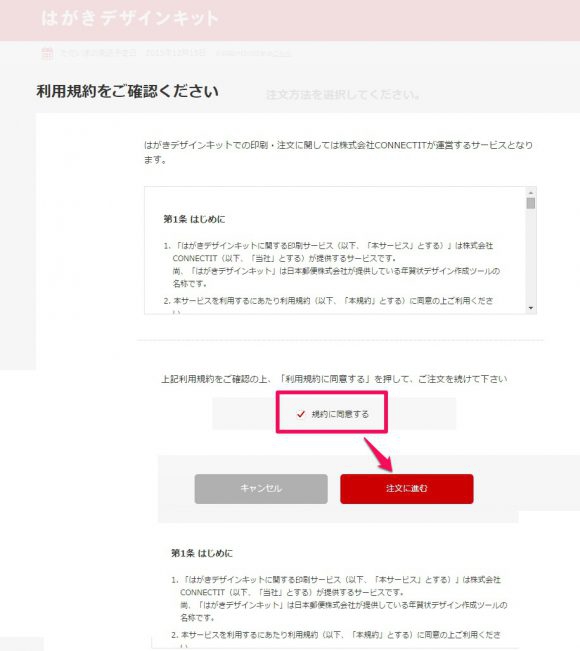 Add Receiver Information
Click "Add receiver information."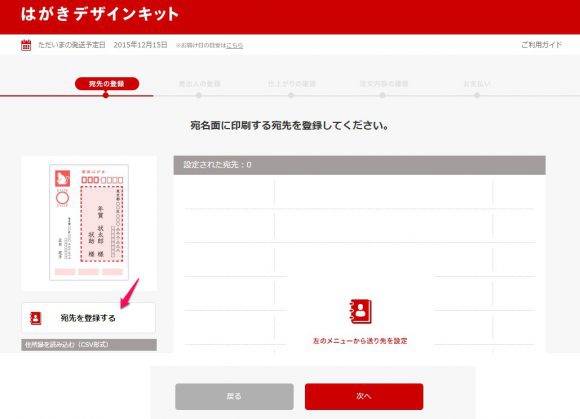 Click "Add new."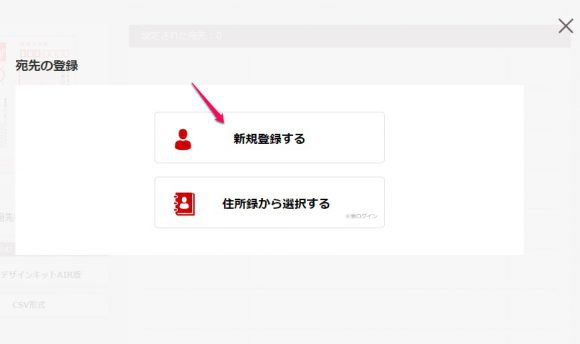 Enter recipient information.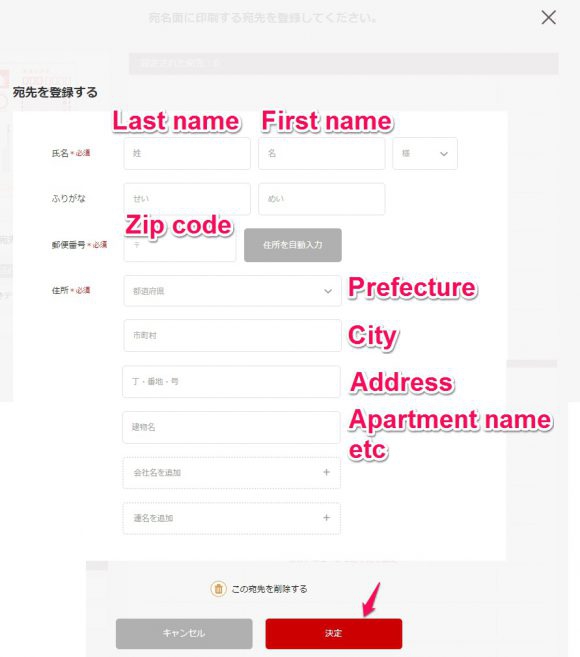 It displays the recipient information that you just added. If you want to send the same design to someone else, click "Add recipient information" again and follow the same process. If not, click "Next" and move on.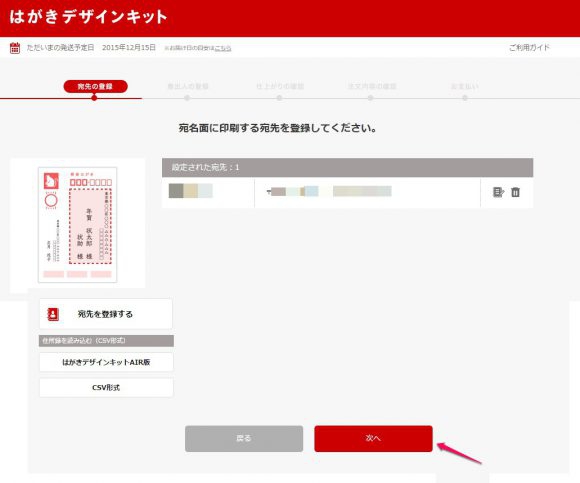 Add Sender Information
Now add sender (your) information.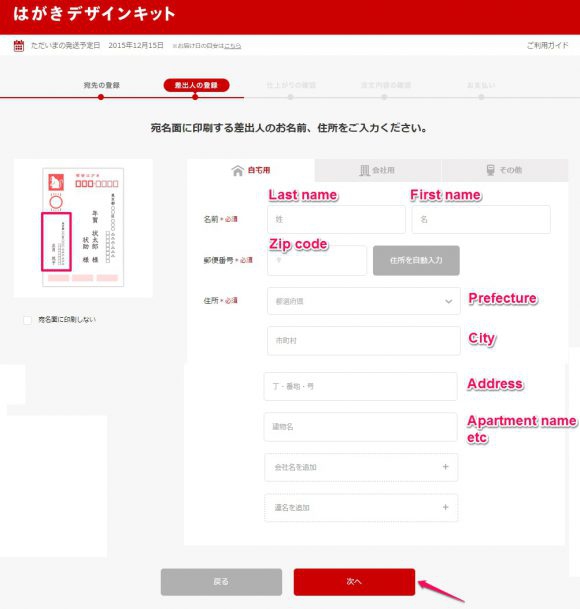 Want to preview it? No problem? Then go to next.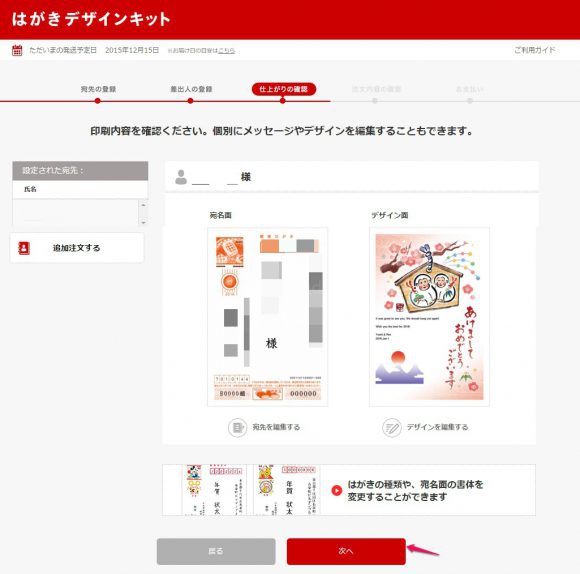 Check the total amount and estimated delivery date (good it'll be on the New Year's Day still!). Type your email address and click "Next."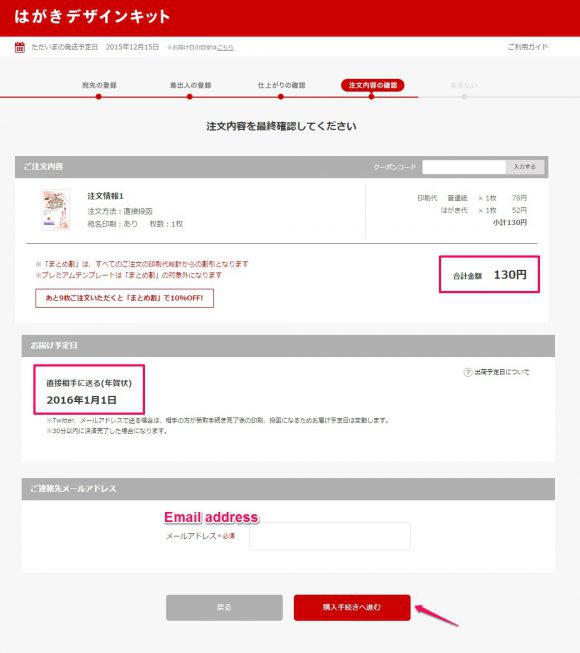 Select Payment Method
We are almost done. Select a payment method either by credit card or pay at convenience store/post office which costs extra 200 yen. I'd go for card.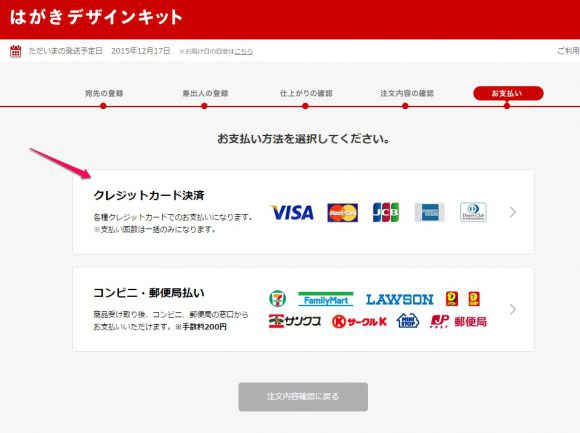 Type your card info and click "Next."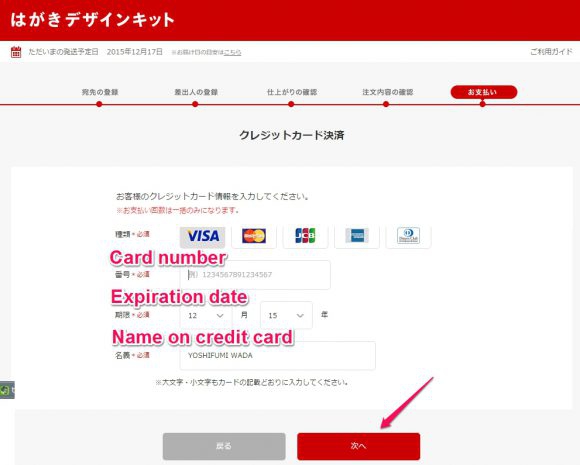 Confirm Your Order
Double check and confirm. It's done.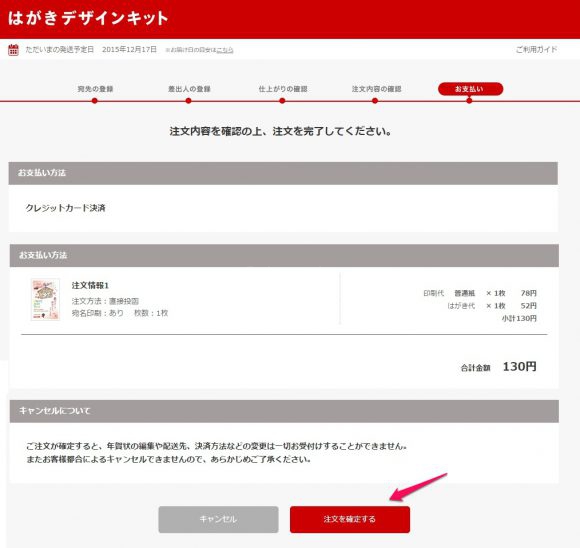 Send Nengajo Overseas!
Did you know we can send Nengajo cards overseas with extra 18 yen?
These cards and stamps are available at the post office or convenience stores.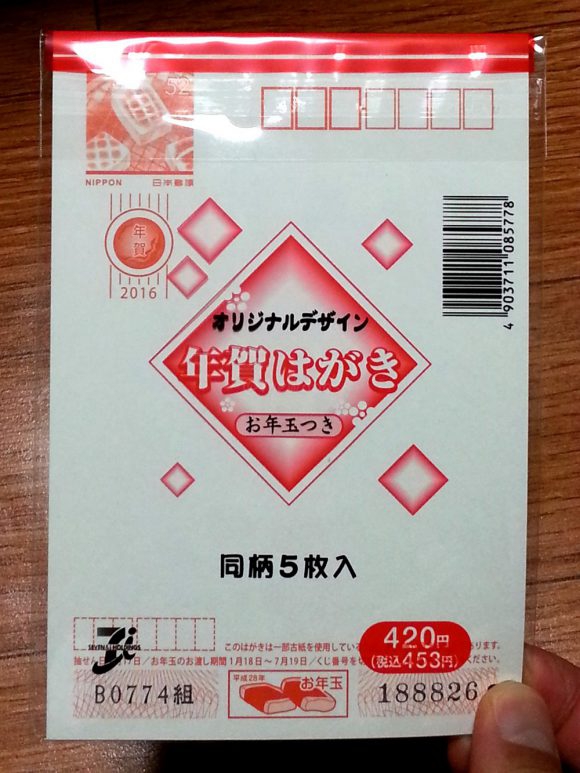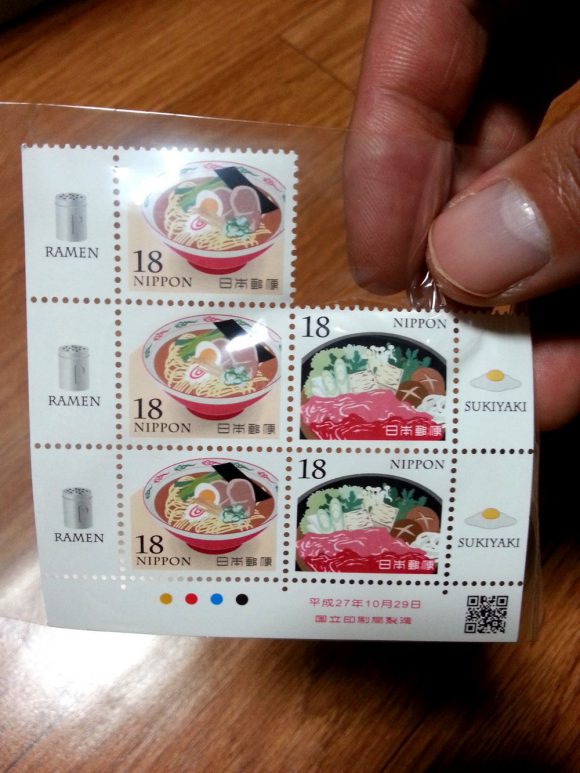 Check the image below this. Write POST CARD and AIR MAIL in any space (as Japan Post says). And do NOT forget to attach an 18-yen stamp (I used the ramen stamp!). You can just throw it into any post box. It would be nice to share Japanese tradition with your friends or family outside Japan, don't you think?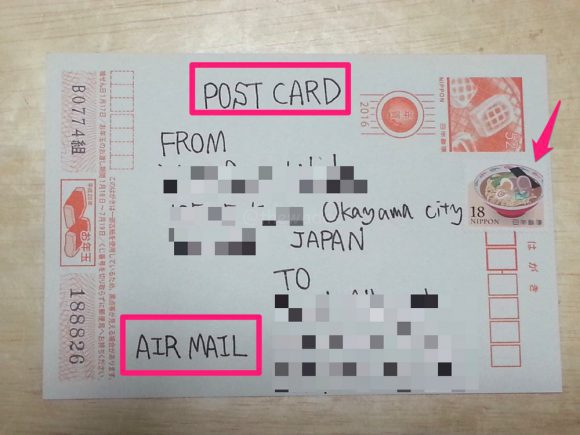 And of course write a message to your friend in the back!
Lastly
I and Ren used this service last year as well. Since it'd be all by computer, some people might not feel good seeing this, but sure it is convenient and perhaps good for a starter for foreigners to experience how it is like. I hope you will have fun with it.
Note:
To deliver your cards on the New Year's Day, you better place an order early. It'll be delayed otherwise. Keep it in mind (this service only applies to residents in Japan).
See you around!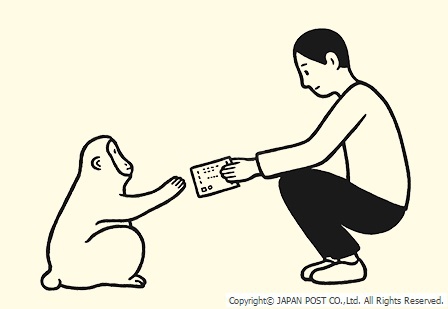 You may also be interested in these.
How to Write Nengajo (Japanese New Year's Card)