Are you familiar with Alfonsino? We call it Kinme-Dai (金目鯛、きんめだい) or just Kinme in Japanese.
It's a little pricier than average fish but I saw it discounted to just about 200 yen (well, the original price was more than 300 yen), so I thought I could try making Kinme no Nitsuke (simmered Alfonsino with soy sauce) myself.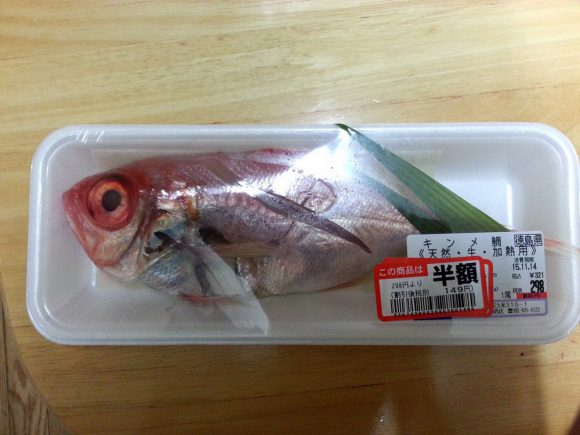 Kinme no Nitsuke Recipe (Simmered Alfonsino with Soy sauce)
Ingredients
50 ml of sake
3 tbsps of sugar
3 tbsps of soy sauce
1-2 tbsps of ginger
Clean Fish
Take internals out. It was already cleaned, so I just showered it this time.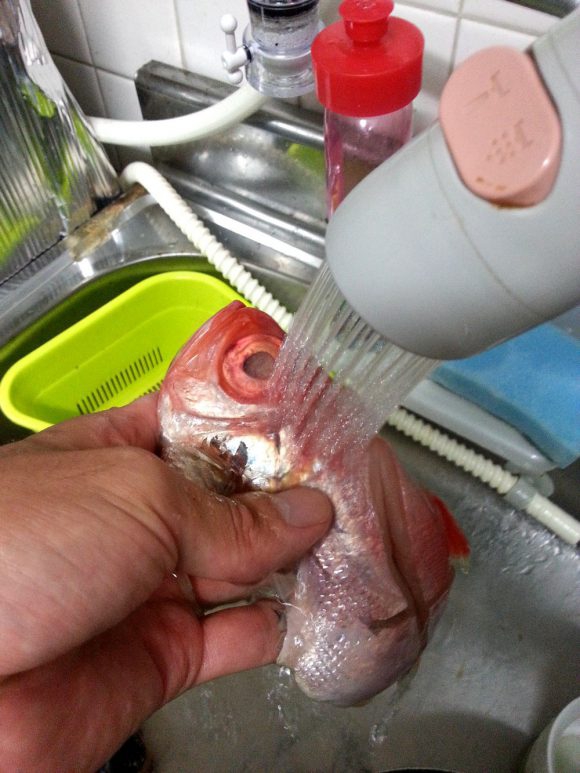 Boil Sauce
Pour all ingredients for sauce into a pot.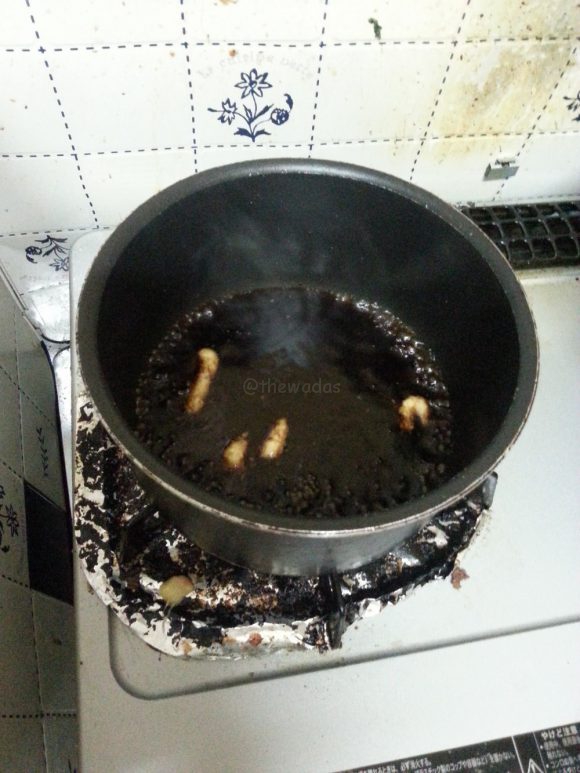 Throw the Alfonsino In
As it starts boiling, throw the fish in. Turn the heat down, cover the pot, and leave it for 3-5 minutes. Keep an eye on it to make sure it doesn't burn.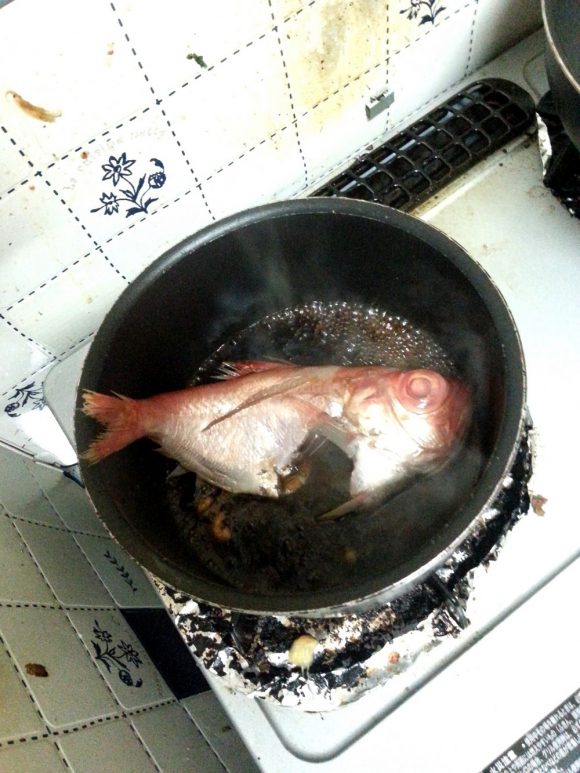 Done!
Alright it seems good now.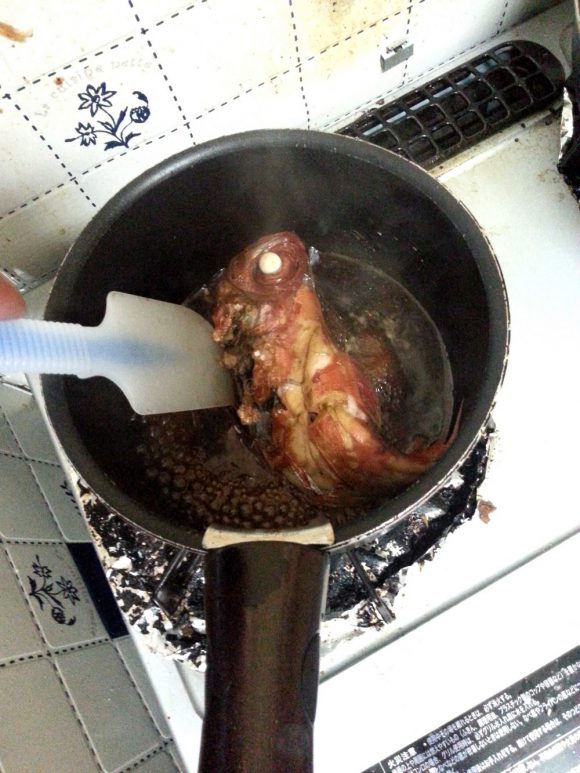 Lastly
Our dinner turned a little more gorgeous than usual. Yum! Other fish like Rock fish (Mebaru) would also work with the same sauce. Please try and lemme know how it goes.
See you around!