Amazing Views at Mt. Aso in Kumamoto (Winter)
Kumusta? It's Mr. Wada on duty. I will continue exploring beautiful Kumamoto. This time we are heading to Mt. Aso!
Note: Pics in this post were taken in 2014.
About Mt. Aso
Mount Aso is an active volcano (in fact some areas have been closed due to possibility of eruption, etc.),  located in the center of Kumamoto. It has a huge caldera.
Explore Mt. Aso!
Less than 30-minute drive from the central takes you to another world.
Laputa Valley
Laputa refers to Castle In The Sky, a Studio Ghibli film. Probably it looks like a view from Laputa?
Daikanbou (大観峰)
Daikanbou is one of the mountains in Aso. Just…amazing. I wished it was summer. Really wanted to see it green. Still beautiful though.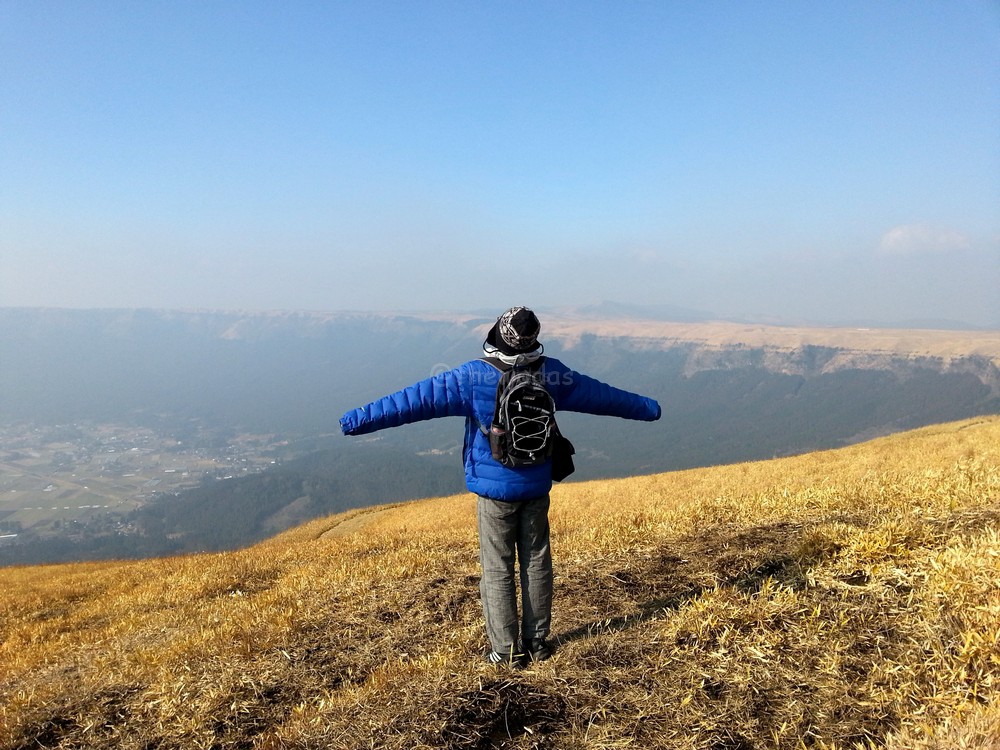 Lunch with Kumamoto's Local Food
Lastly -Support Kumamoto-
I would like to share this link to support the victims of earthquake which struck Kumamoto last April.
Website: Kumamoto Earthquakes Volunteer Fund by The Nippon Foundation
See you around!