One of the Three Best Onsens in Japan: Arima Onsen, Hyogo
Sup' bros? It's Mr. Wada on duty. I will share a short trip we've had lately. It's Arima Onsen. Know where it is?
About Arima Onsen
Arima Onsen is one of the three well-known Onsens in Japan. Kusatsu (Gunma Prefecture), Gero (Gifu Prefecture), and Arima (Hyogo Prefecture)!
To learn about Gero, check my previous post.
It's about a two-hour drive from Okayama to Arima.
It's interesting that normally hot springs are in the mountains and far from city, but this one is only 30 minutes from Kobe City. It sounds close right?
Welcome to Arima
Here we are. It reminds me of Gero. Narrow roads, little stores, steeps. That's how an Onsen city is like!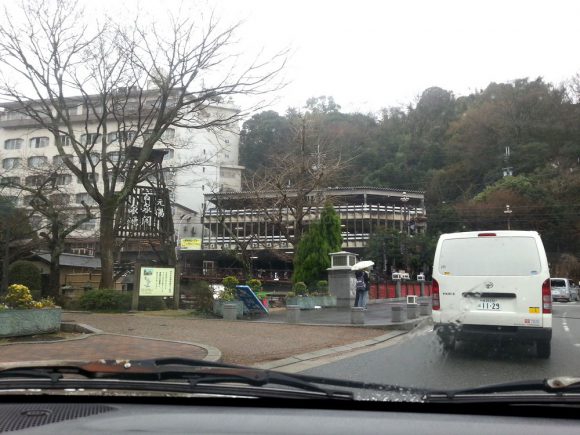 Walk in Arima
We walked around the town before going to Onsen.
Onsen Museum
Oh hey there's an Onsen museum and it offers an entrance ticket including two major Onsens in town for 1,000 yen. Why not? (It'd cost like 600-700 for each Onsen.)
The museum was alright. Not so exciting but interesting.
Lunch Time (Kobe Beef)
We stopped at this place for Kobe Beef Gyudon (beef on rice) for lunch.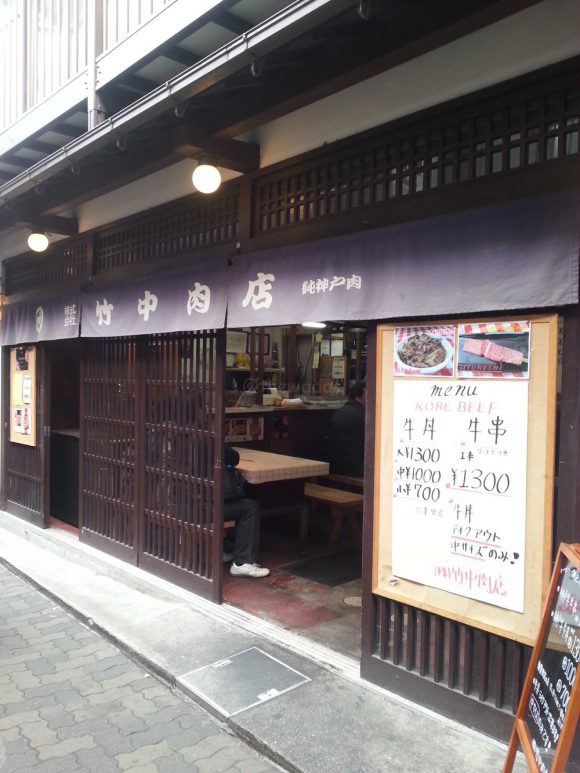 A little pricey though (1,000 yen for this regular size gyudon). It was meaty. Not like super fatty meat we'd expected (as seen on TV). I mean in a good way.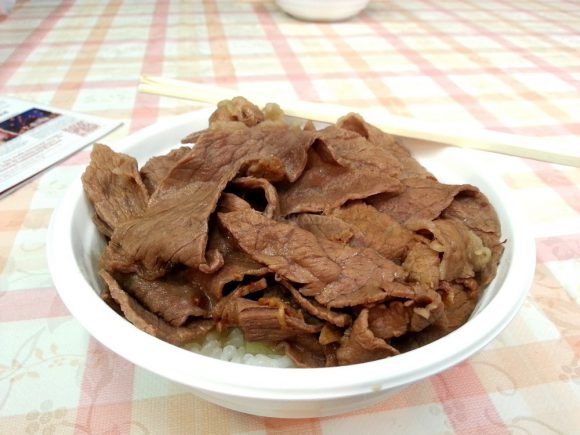 On the contrary, this BBQ stick (1,300 yen!) was very fatty, in other words juicy! We liked both in different ways.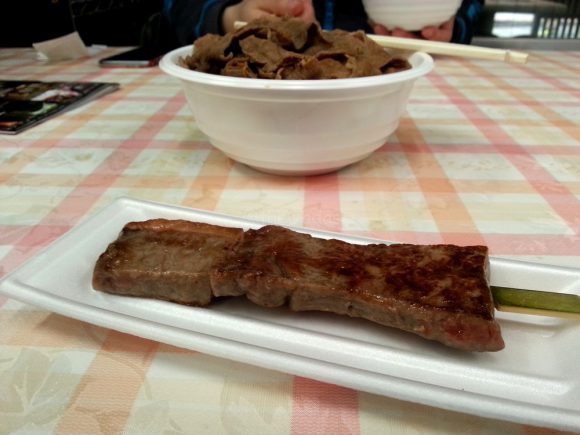 Kin-No-Yu Onsen (Golden Hot Spring)
Now we are going into one of the onsen places – Kin-No-Yu. Kin (means gold) and yu (hot water) hah? Sounds gorgeous.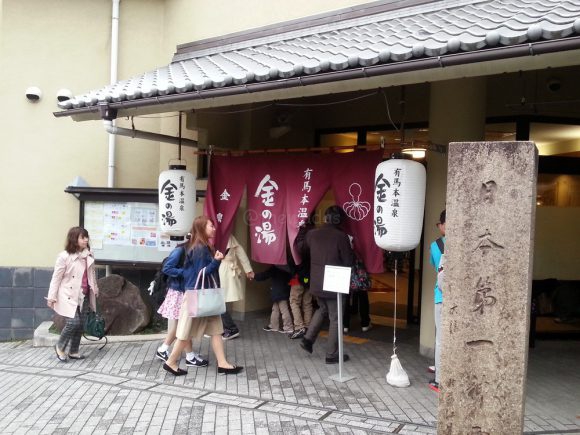 No photos allowed inside (of course). Hot spring was quite hot than usual. As indicated at the door, don't stay more than 10 minutes in this Onsen at once. Tried to cool down and go in like three times but still wouldn't be able to stay long!
NOTE:
It contains lots of sodium (salt). It would hurt if you got wounds or scratches on your body.
There's FREE foot bath outside the building. Apparently this is the same hot spring water of Kin No Yu itself!
Gin-No-Yu Onsen (Silver Hot Spring)
I was still sweating after Kin-No-Yu but we had to move on. Gotta finish the other one before it gets dark. Next one is Gin-No-Yu (Gin refers to silver).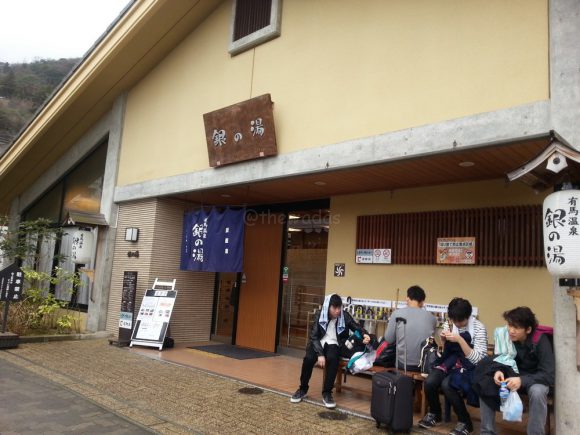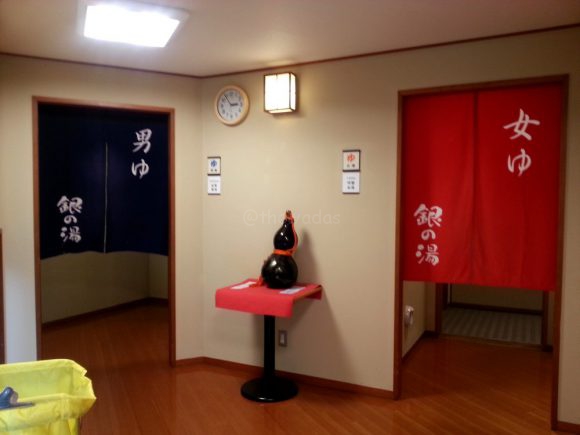 Actually it was very ordinary. Though still very hot…
Lastly
Turns out Onsen hopping is a little hard though sure fun still. Now I'm wondering how Kusatsu is like. Hope we'll make it one day. Hehe.
Website: http://visit.arima-onsen.com/
See you around!