One of The Three Scenic Views in Japan: Amanohashidate
Hello world. It's Mr. Wada on duty.
You may have figured that Japanese like catches like "Top Three…" as I mentioned in the previous post (The Three Well-known Onsens).
This time I will share one of "The Three Scenic Views" in Japan (hehe), which is Amanohashidate (天橋立).

By the way, other two are Matsushima in Miyagi Prefecture, and Miyajima in Hiroshima Prefecture which I've featured before.
About Amanohashidate
It is said that it is a sandbar/sand bank built by earthquake like thousands years ago, etc… Well, who knows. It does look quite unique and interesting indeed.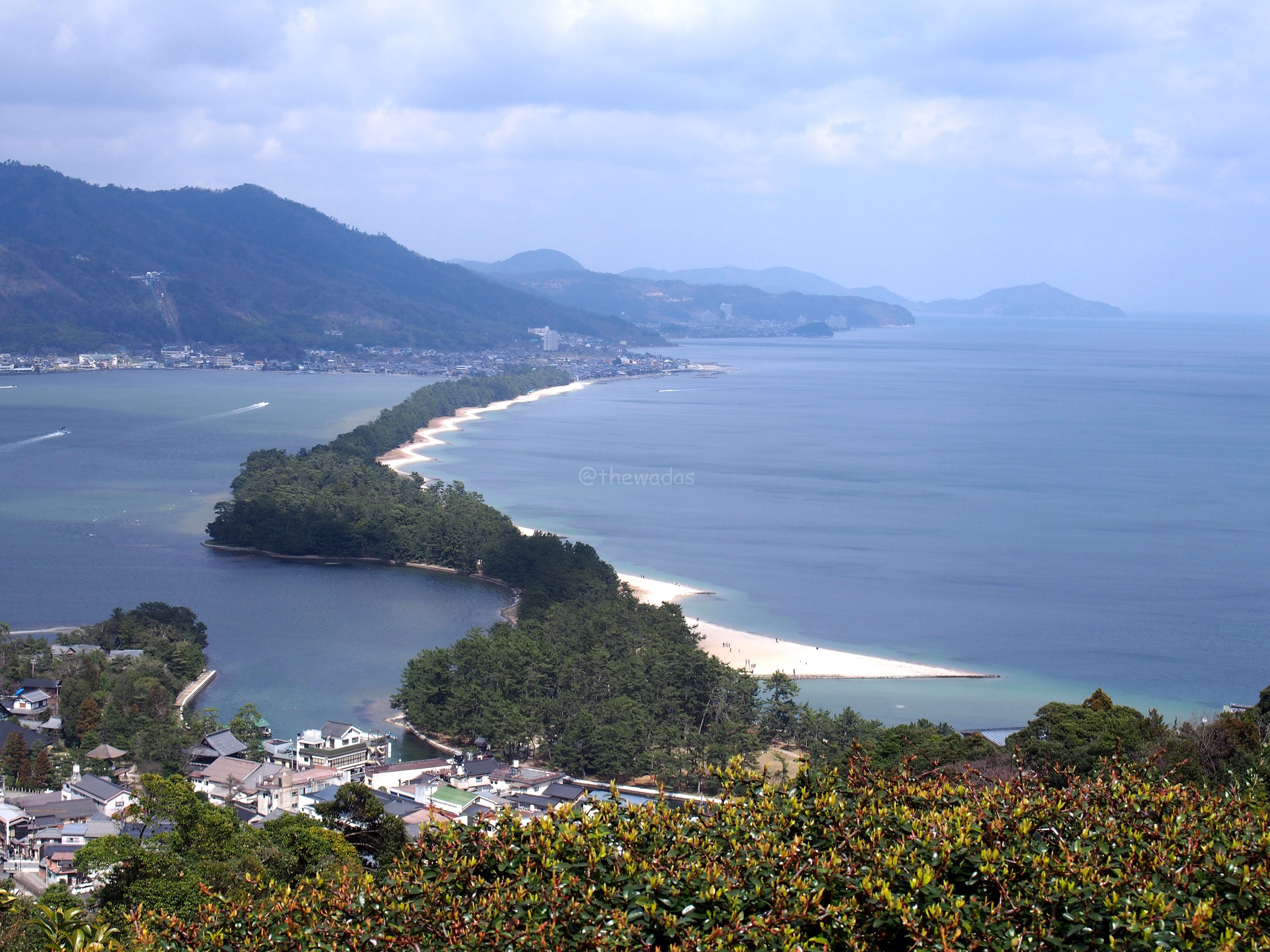 It is located in Northern Kyoto, but it's about 2-3 hours drive away from central Kyoto. Very far right?
Amanohashidate Tour!
It may take a half day. We shall start the tour at the Amanohashidate JR Station. A cool wood sign!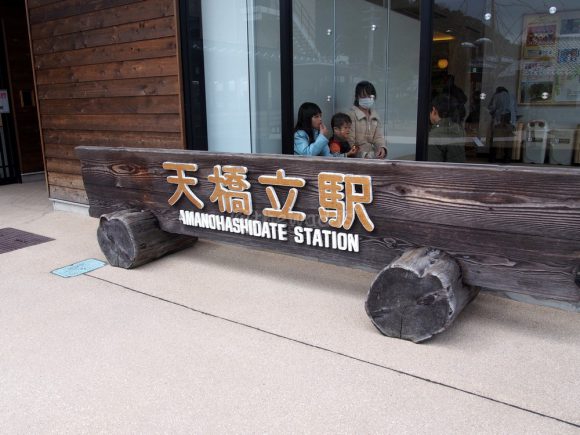 Amanohashidate View Land
Walk down about 5 minutes to the lift to go up the mountain.
Already looks great though…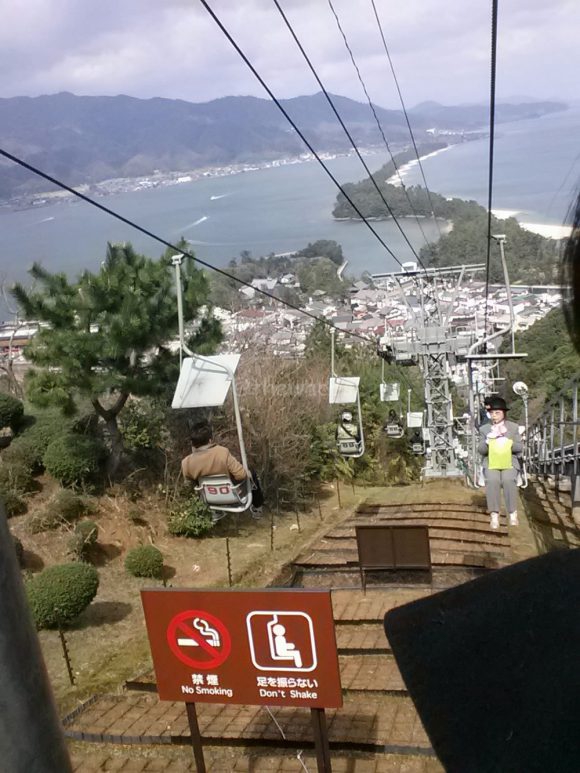 Here we are. It does look quite something, doesn't it? (or perhaps it may be hard to tell in the photo). Plus the weather is perfect!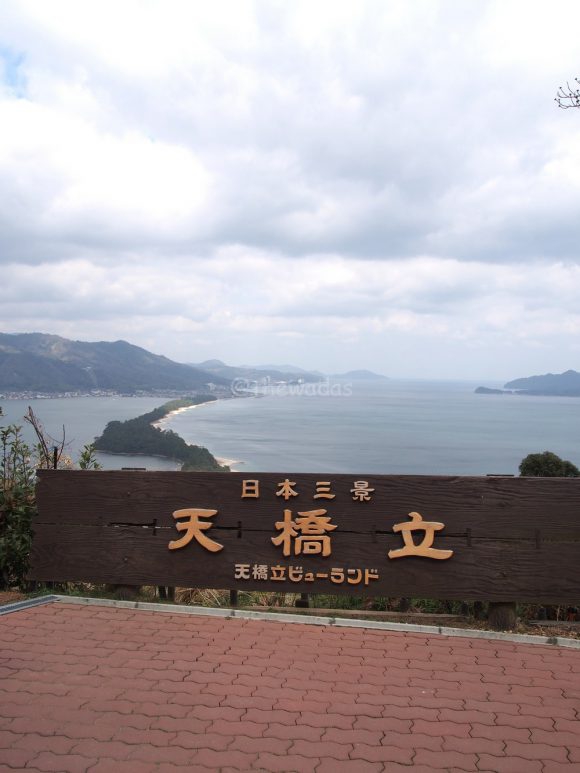 Matanozoki (股のぞき) is one thing about Amanohashidate. Take a look at it through your legs (upside-down) like in the photo below. It looks like a dragon rising up the sky….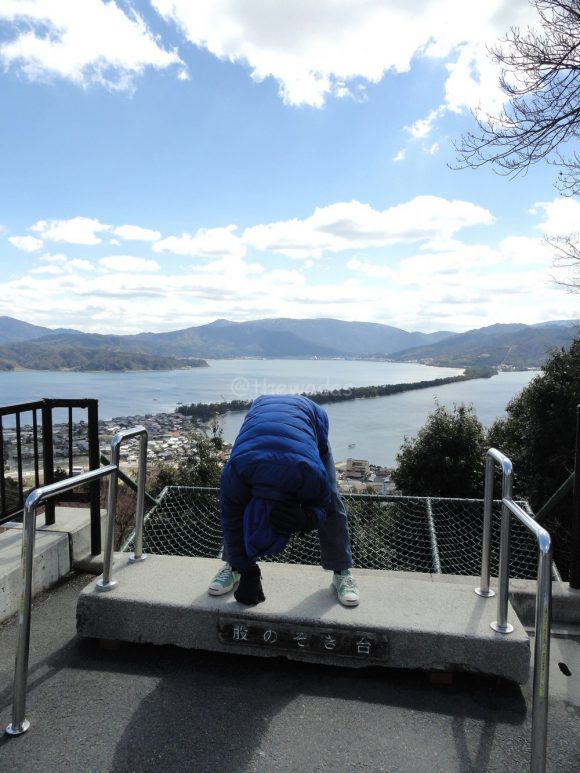 How does it look like?…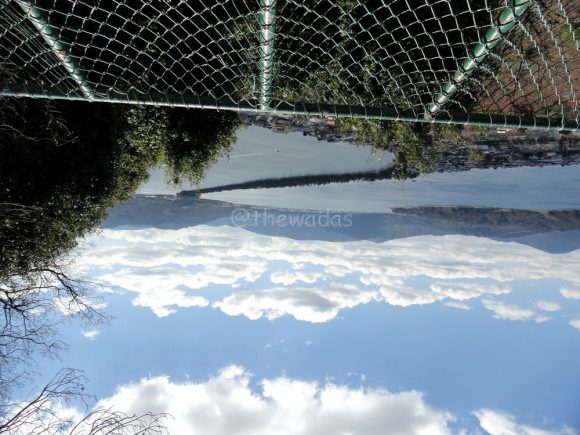 Round trip: 850 yen for adults (450 yen for children)
Chionji Temple
Going down back towards the port and you'll pass this temple on the way.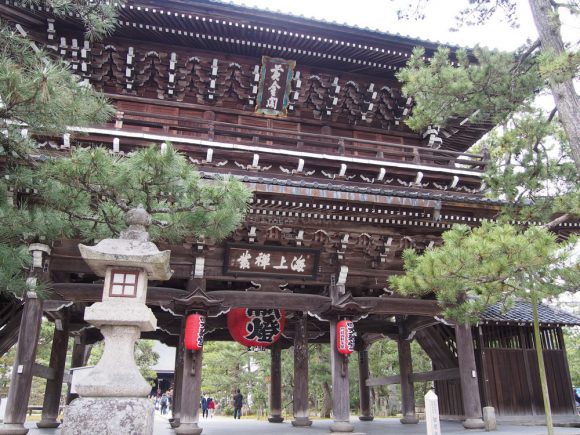 See something hanging on the trees?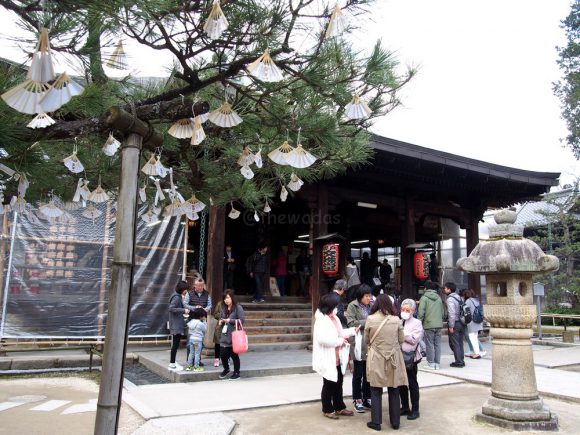 Looks like people write wishes down and hang them. Interesting.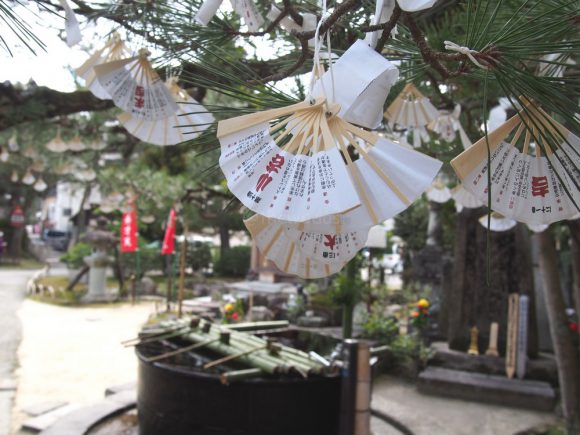 Amanohashidate Sightseeing Boat
Now let's move to the port and get on the boat (ferry). It'll take you to the other side in 10 minutes or so.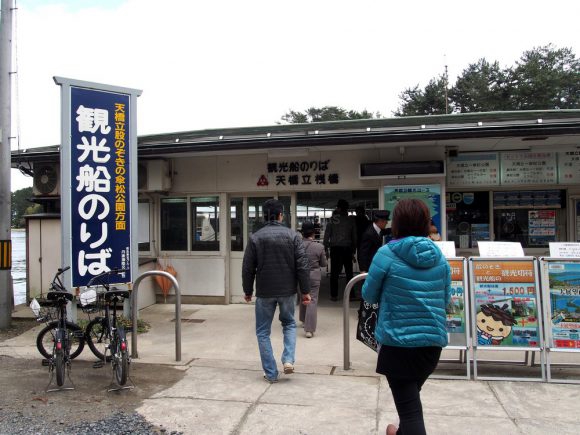 Let's see how Amanohashidate looks like from the other side. Watch out for birds hunting for your food.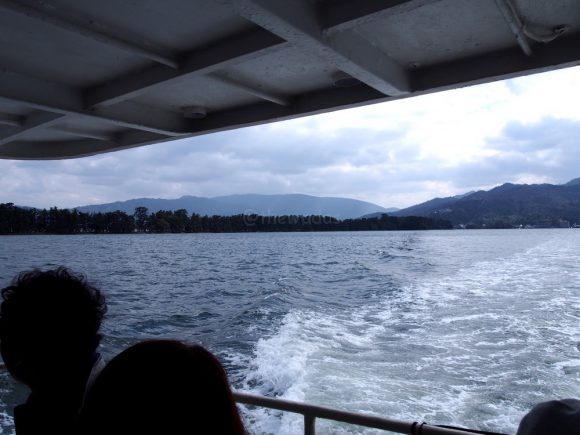 One way: 530 yen (270 yen) / Round trip: 960 yen (480 yen)
Motoise Kono Shrine
As you get to the other side, this huge Torii (gate) waits. This is a path to Motoise Kono Shrine which was build in B.C. 507. That's totally beyond my imagination….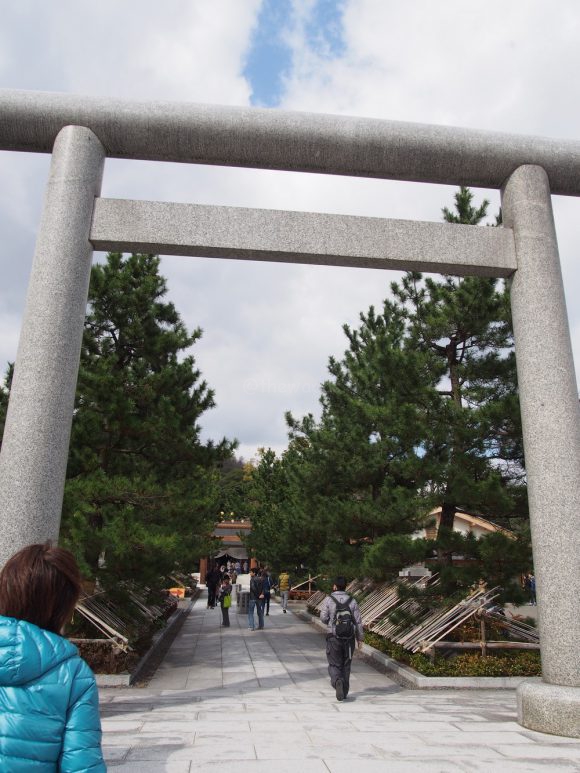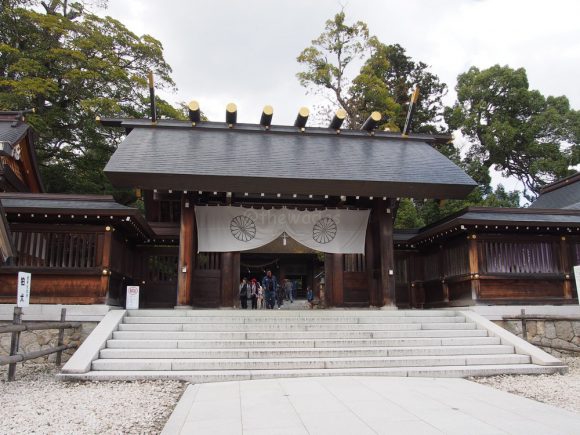 Kasamatsu Park
After walking through the shrine, you will see the cable car station. Yes, we are going up again.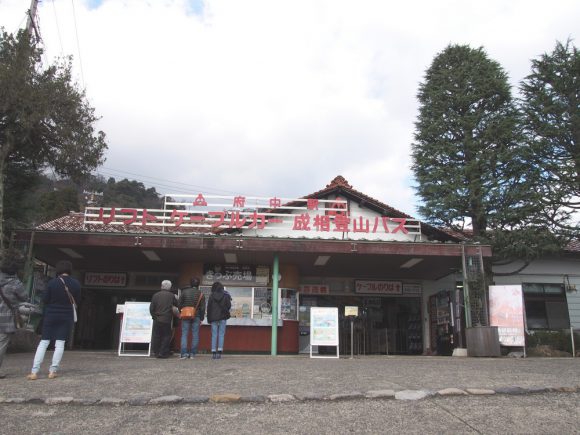 Amazing view from the lift.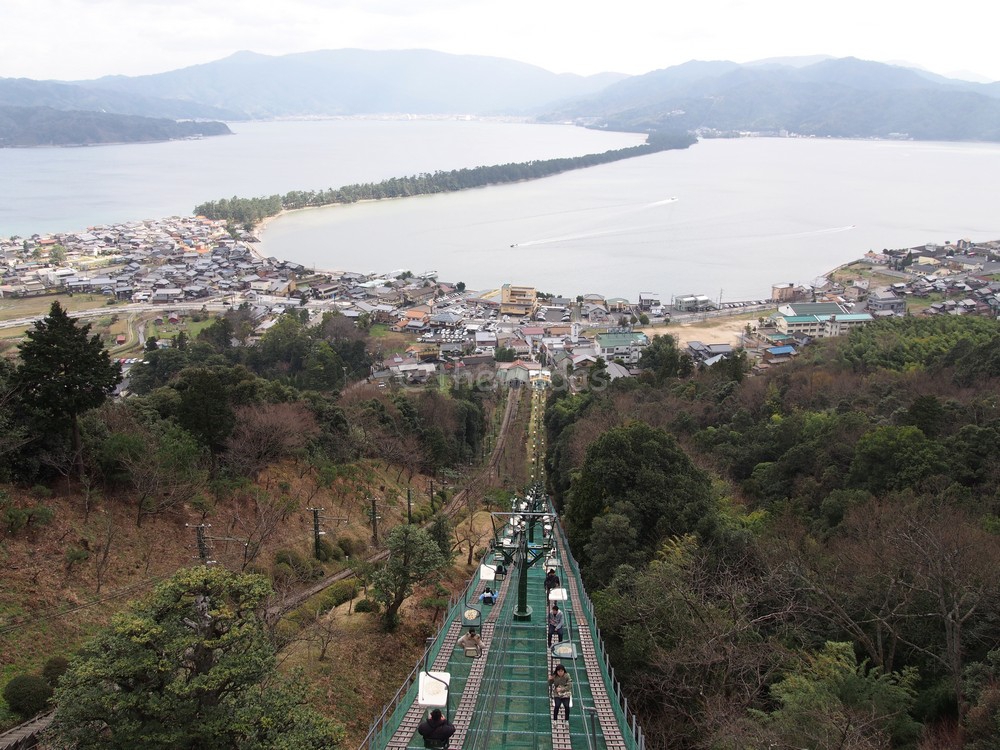 Comparison of how it used to look like in the old days. Interesting.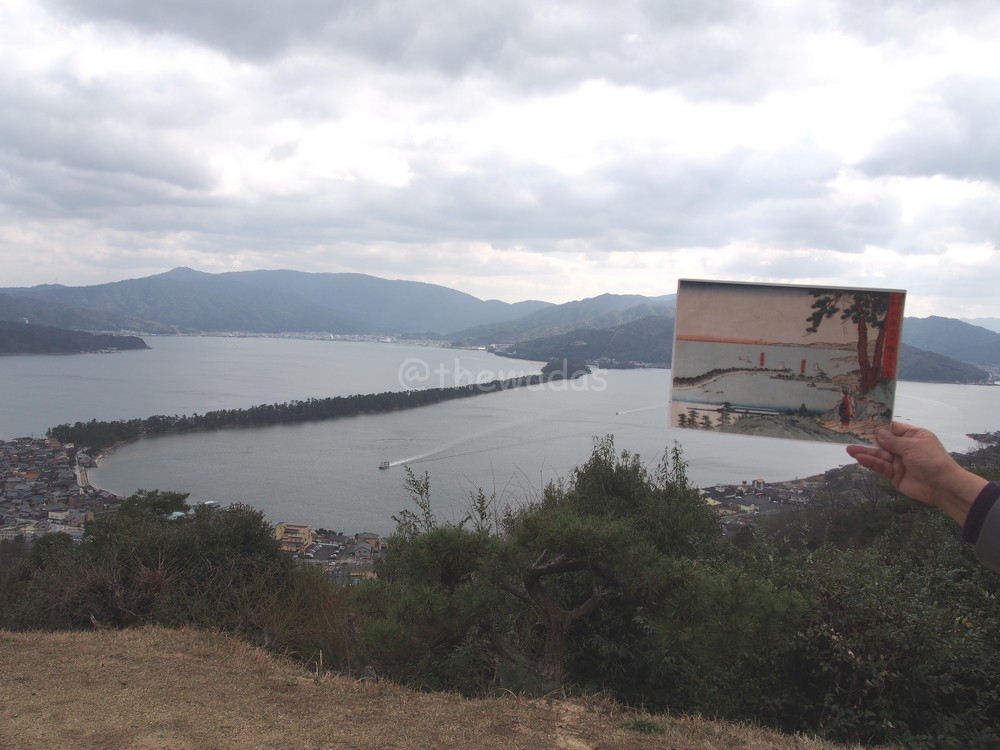 Once again. Take a look at Amanohashidate through your legs! See if it looks different from this side.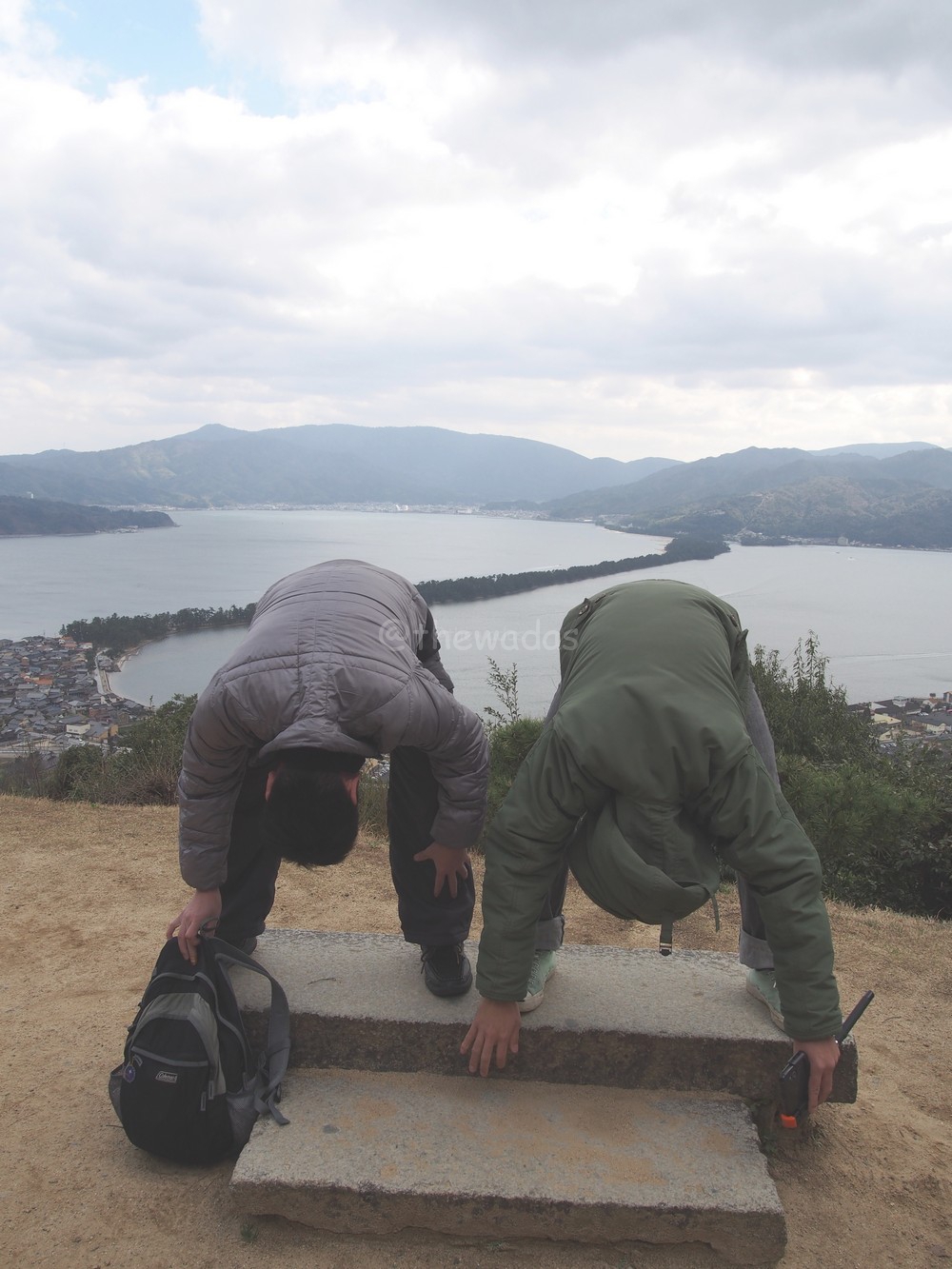 One way: 330 yen (170 yen) / Round trip: 660 yen (330 yen)
Walk Through
Alright, at last  we are going back to the other side, though we will walk through it. It is about 3.6 km long. It takes about 40-50 minutes.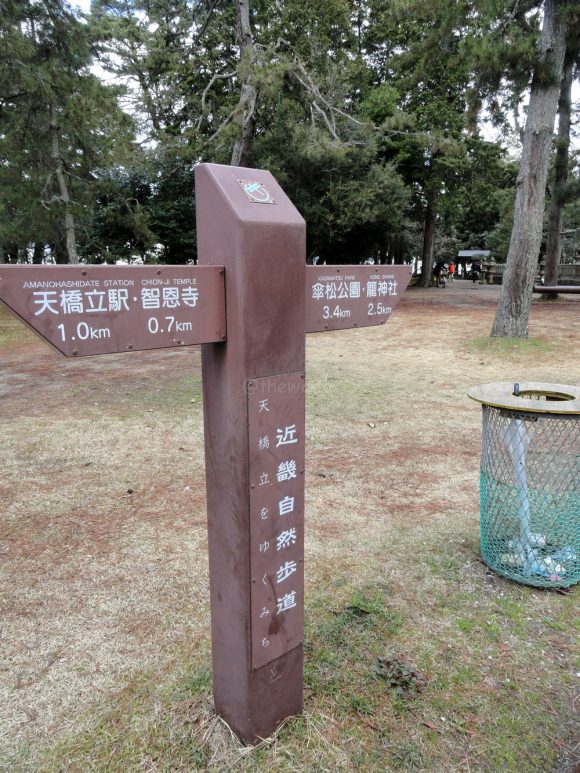 It's full of pinewoods. Watch out!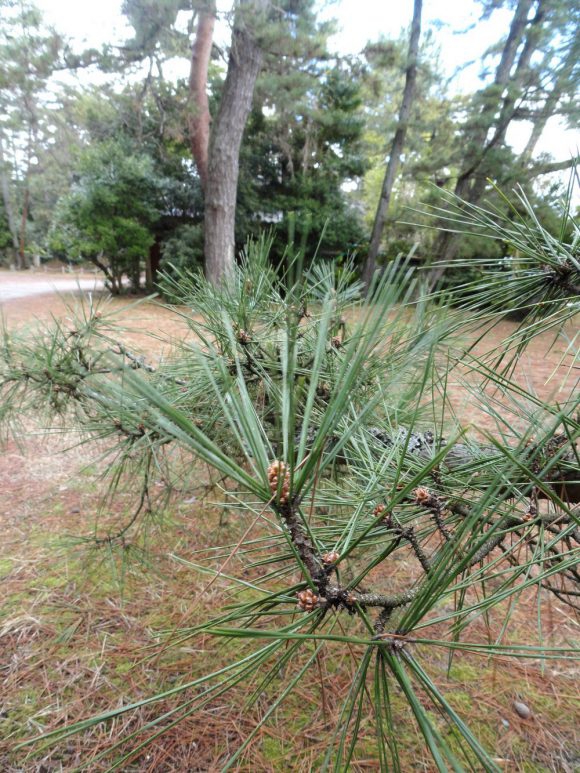 Speechless.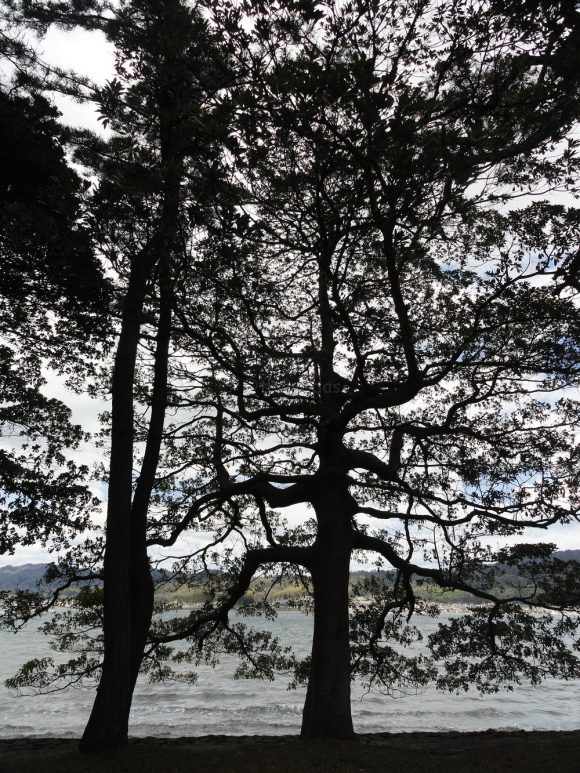 Let's call it a day.
Lastly
How do you find it? It's a little hard to access compare to other sightseeing places but I guarantee it is worth a visit while in Japan. There are buses from central Kyoto. Check out below if you are interested.
Reference
Miyazu Amanohashidate Tourist Guide (for access)
Amanohashidate Tourism Association  (general info)
See you around!
You might be also interested in these
3 Must-Go Autumn Leaf Spots in Kyoto
Taste Kyoto Wine at Amanohashidate Winery
Accommodation in Kyoto: Kyomachiya Ryokan Sakura Honganji