Cafes in Japan: Tsuji Coffee in Kasaoka City

During our visit in Kasaoka City from my last post, I wanted to go to a cafe before going back to Okayama City. I found this one cafe not too far from Kasaoka Bayfarm. It's actually just few minutes of walk from JR Kasaoka Station. The cafe's name is Tsuji Coffee. Now, shall we have our coffee time in Kasaoka?
Tsuji Coffee (辻珈琲)
Note: It has moved just a block down the street.
It's a small-size cafe that serves coffee with their own roasted beans. It can accommodate up to 10 customers. The location is pretty cool, one side of the cafe faces towards the railway, so you'll have a clear view of the trains passing by.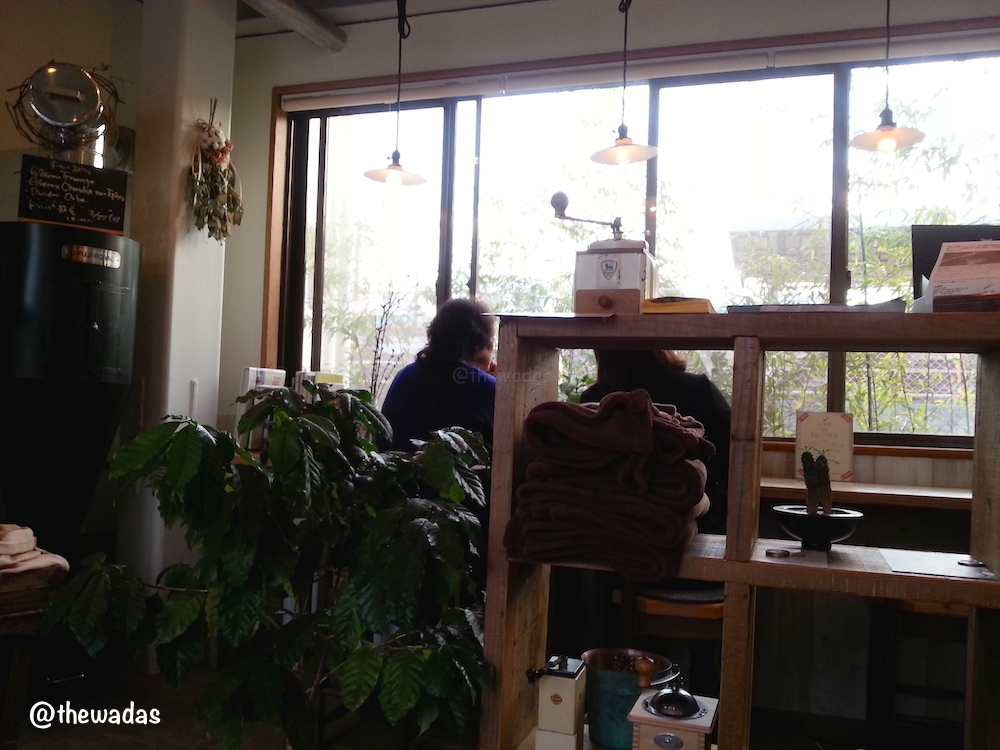 Coffee and Dessert Menu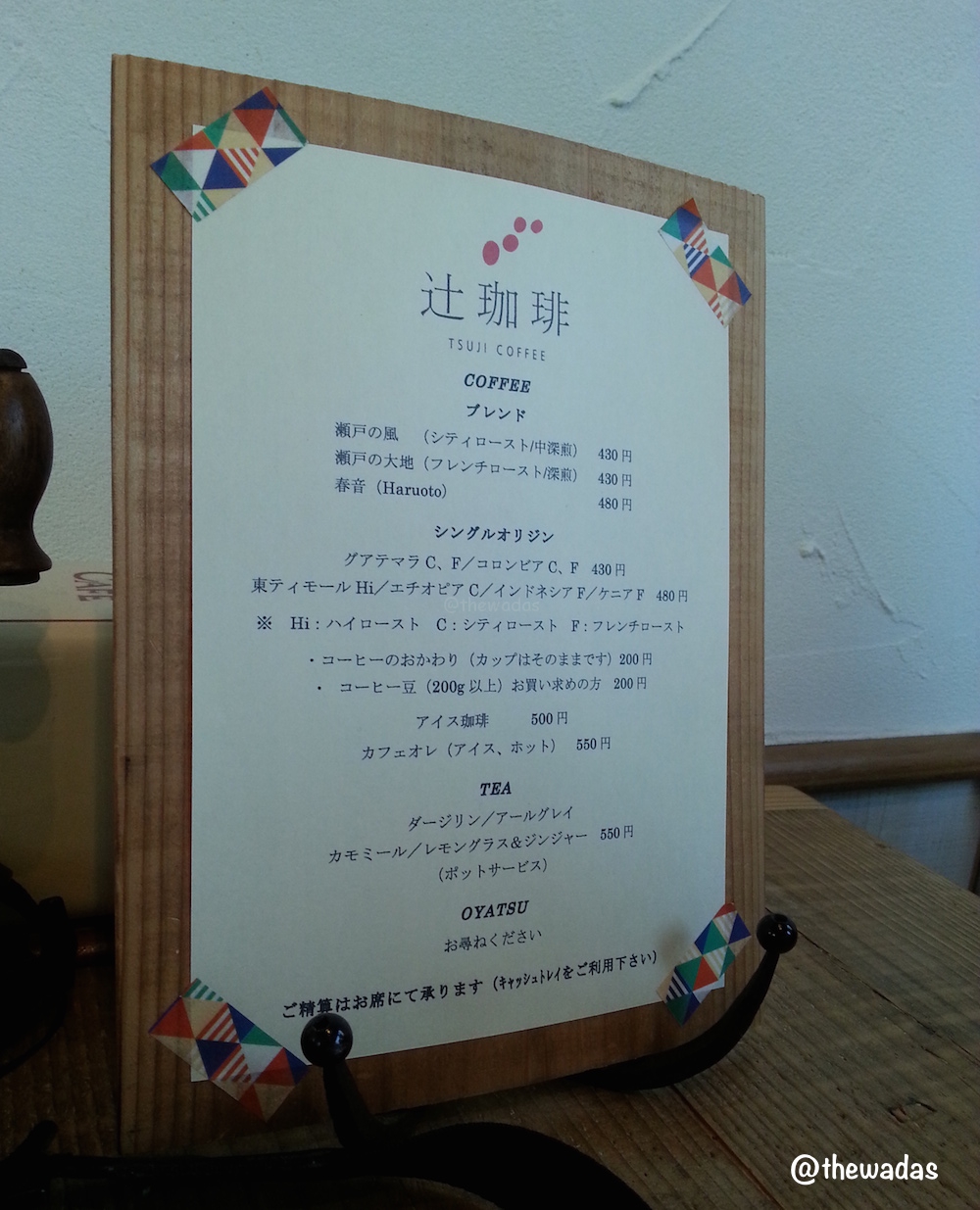 They have their own blend and lineup of single-origin coffee beans. For desserts, it says to ask the staff for details.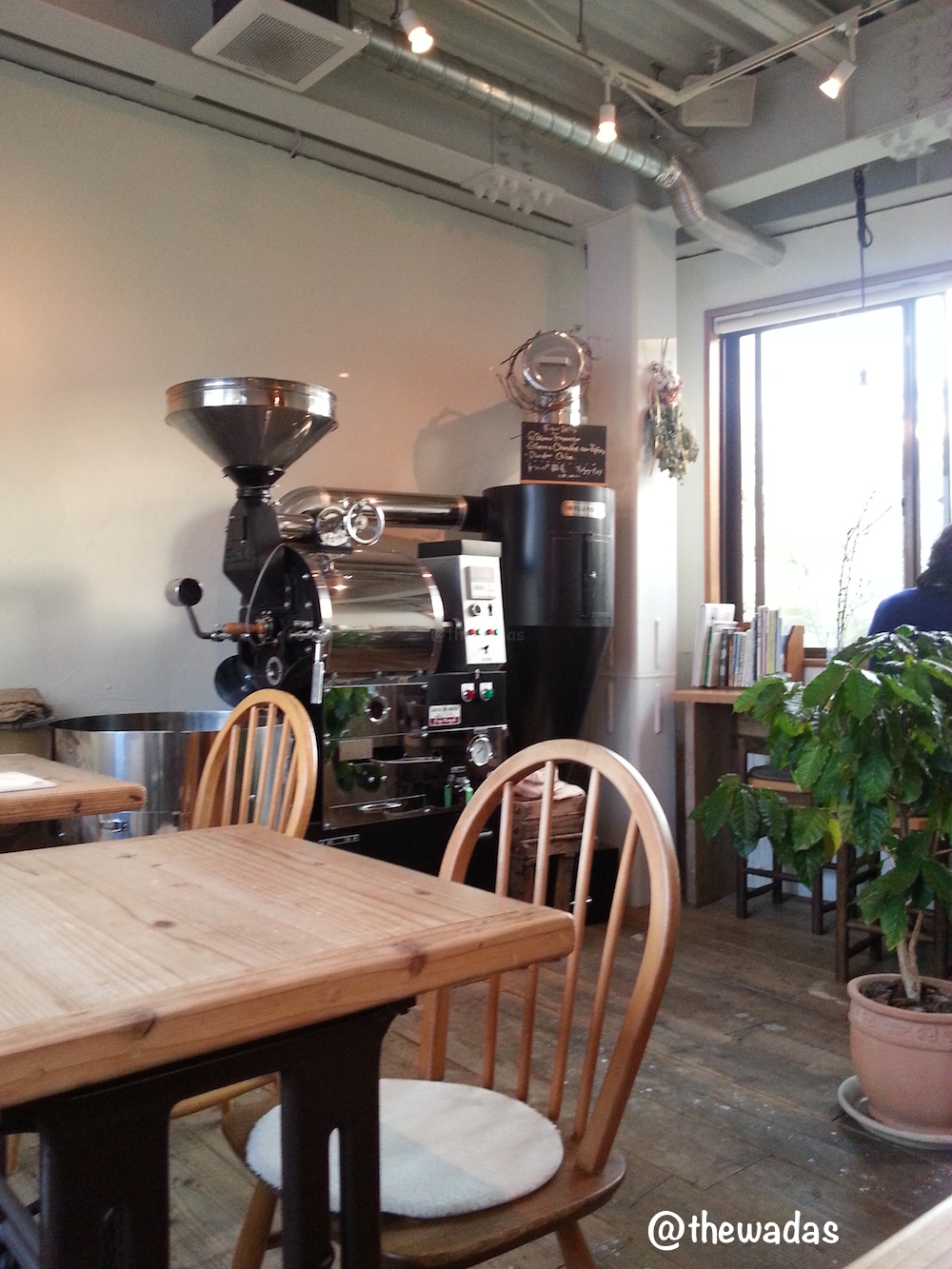 It seems this cafe also holds tasting lessons.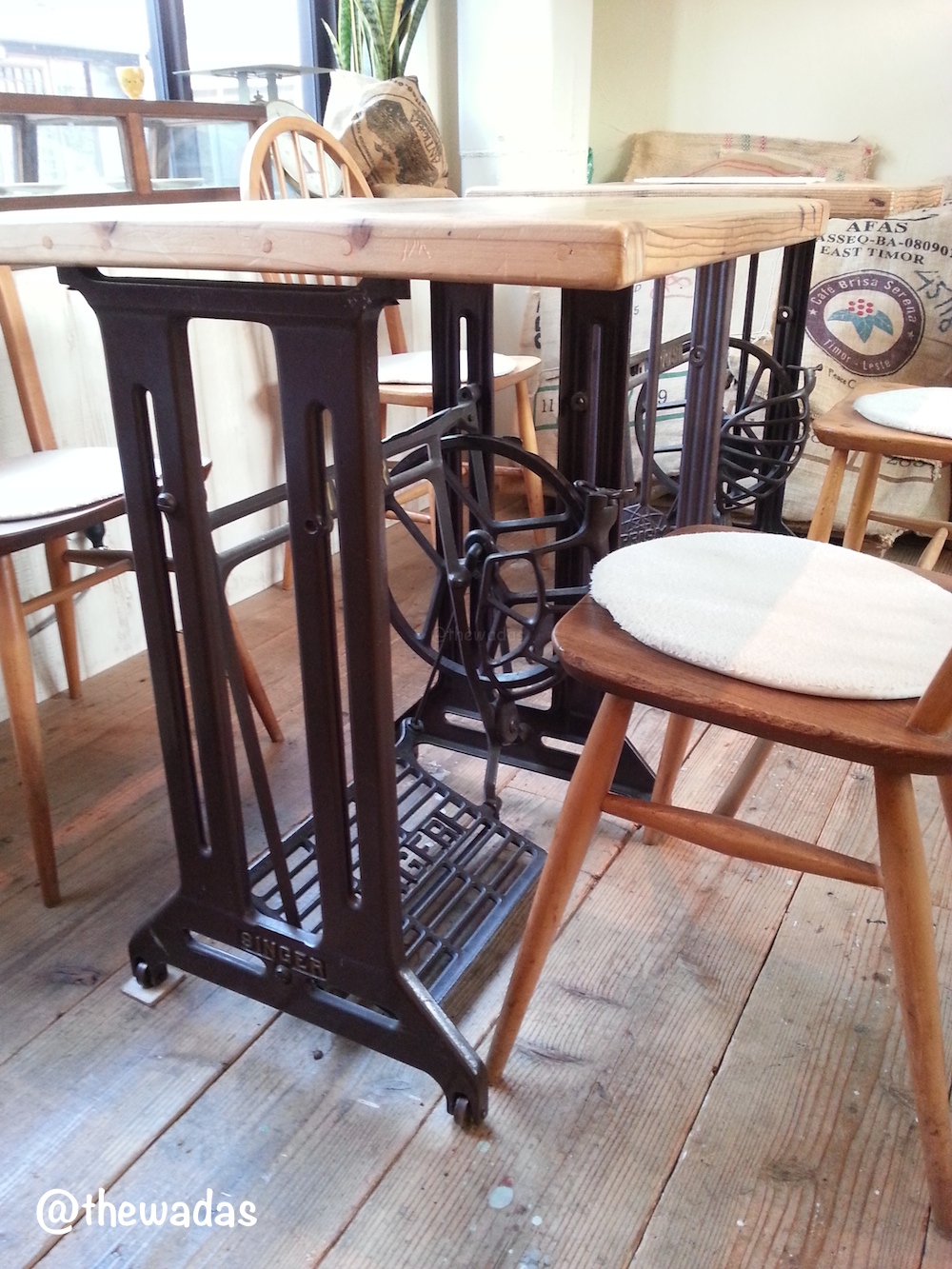 Hey, look at their tables! It's a reused sewing machine! How cool is that! And, I got to play with them.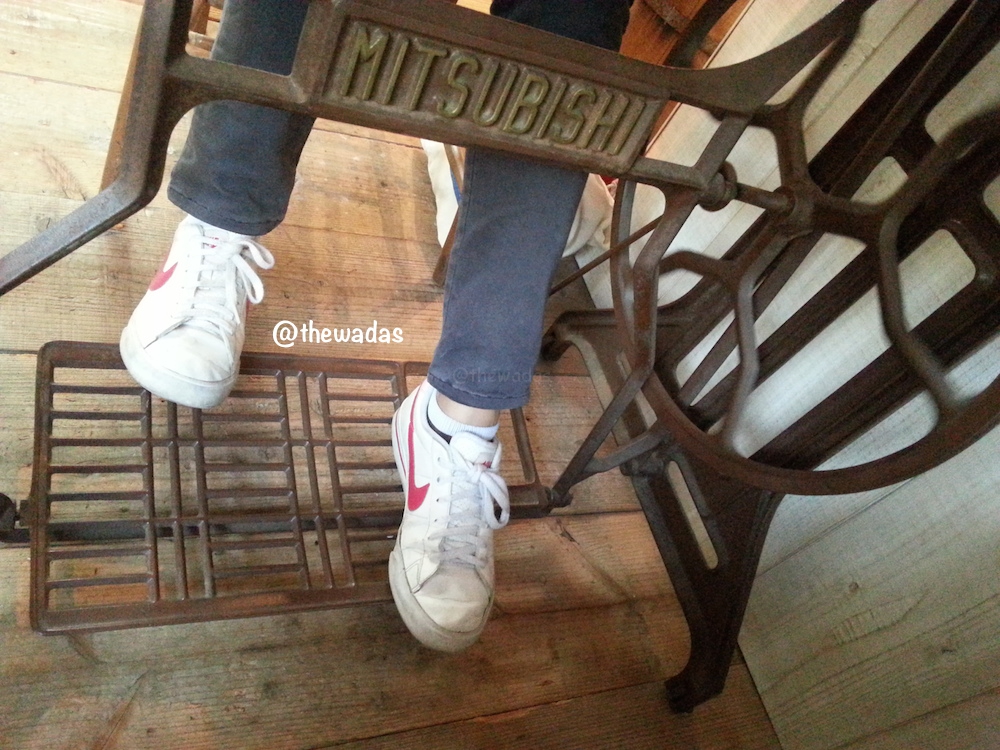 Other one is Singer brand and this one is Mitsubishi. Burn burn away those calories…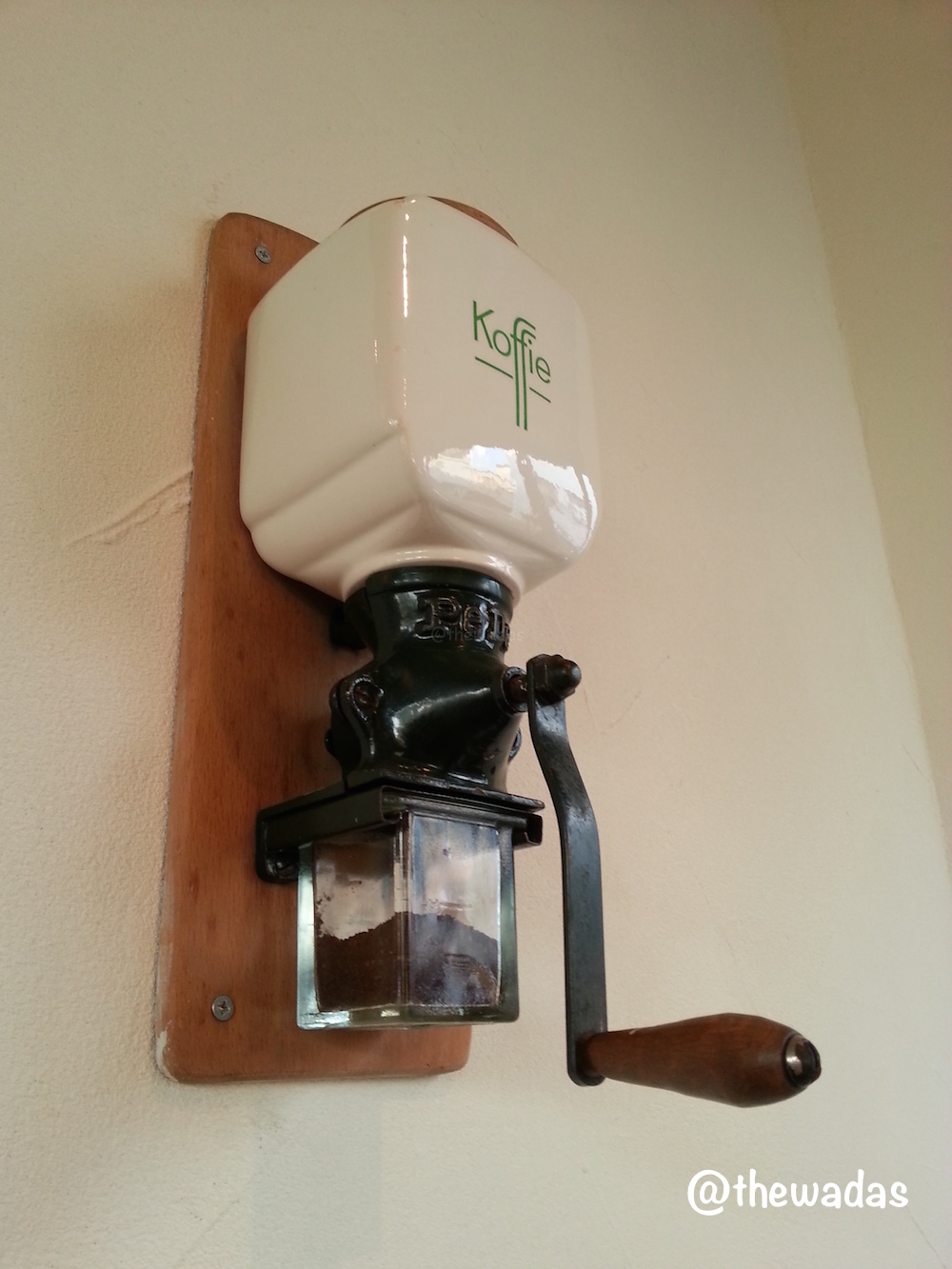 Interesting coffee miller used as an interior. There are many of them placed all over the cafe.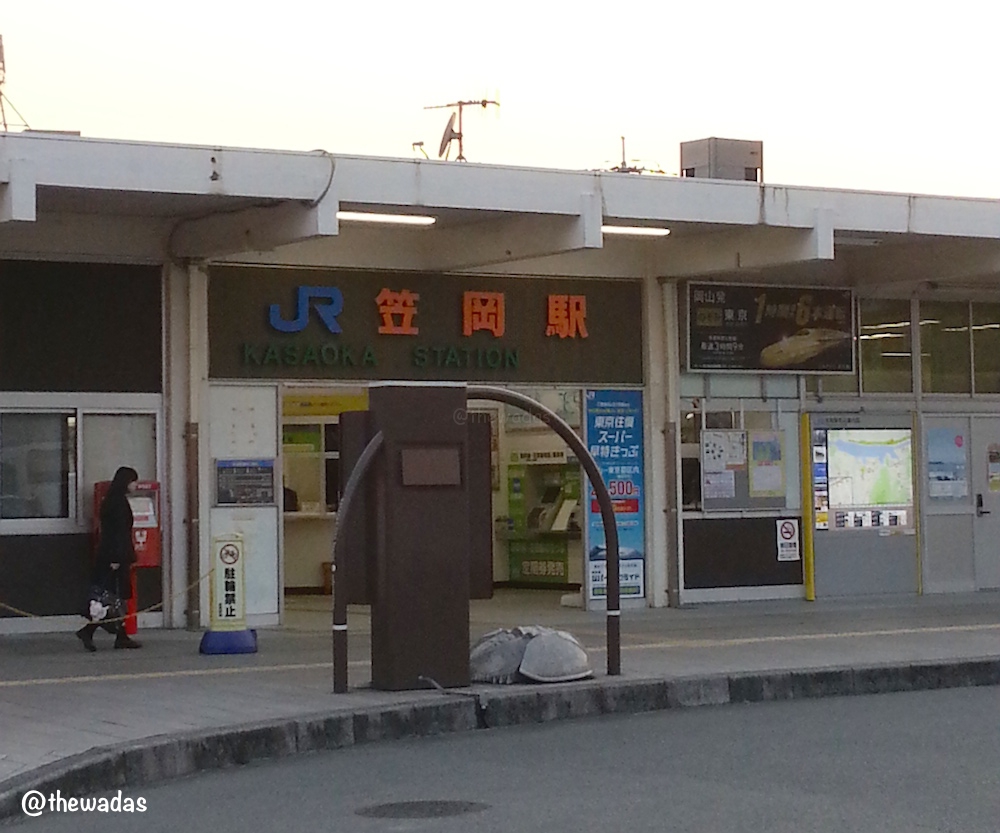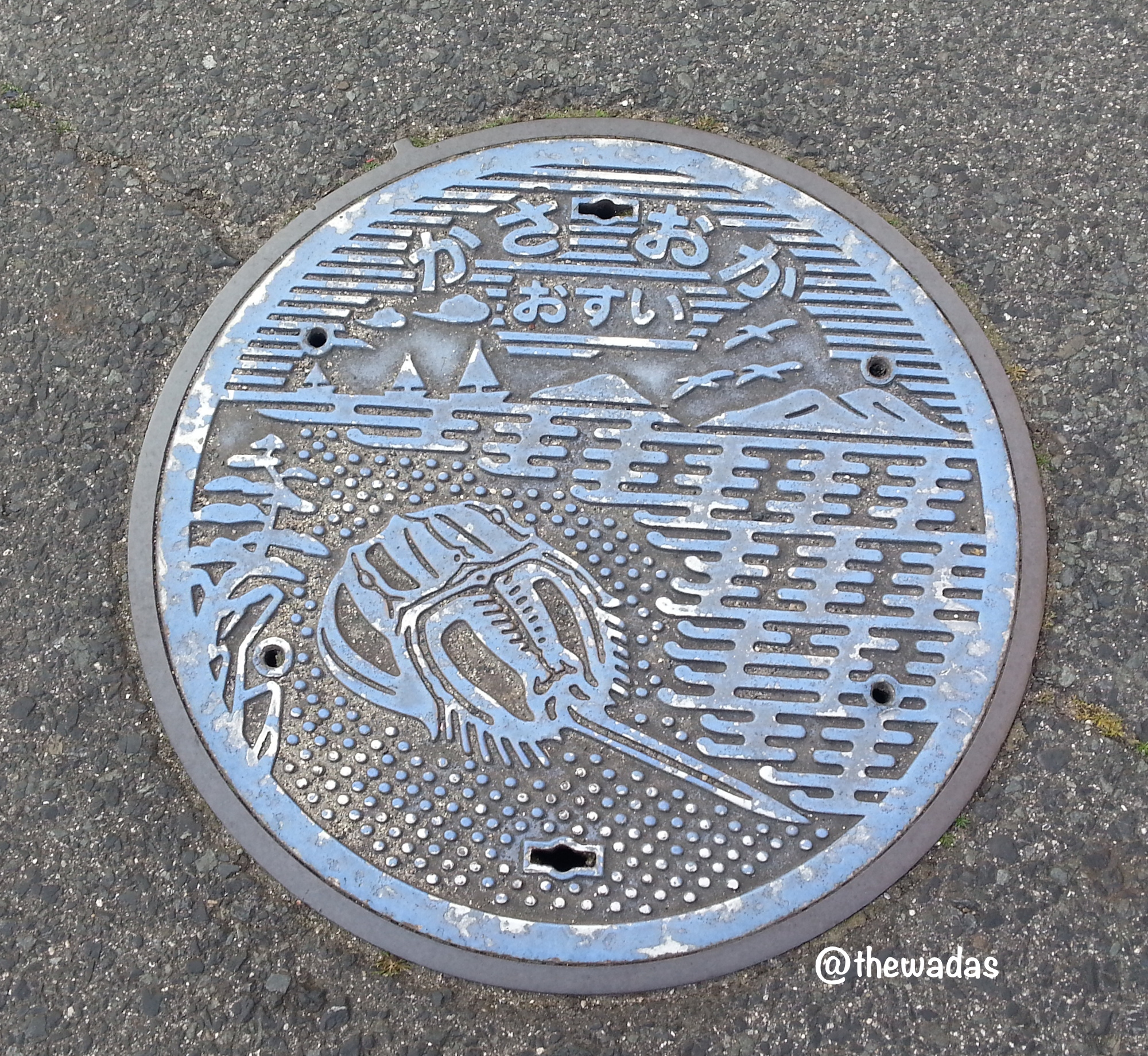 Addition to our Japan manhole collection and this colored fire hydrant cover too. The design shows an image of kabutogani (カブトガニ), horseshoe crab. It seems kabutogani is the symbol of Kasaoka City. There's even horseshoe crab museum that we passed on the way to Kasaoka Bayfarm.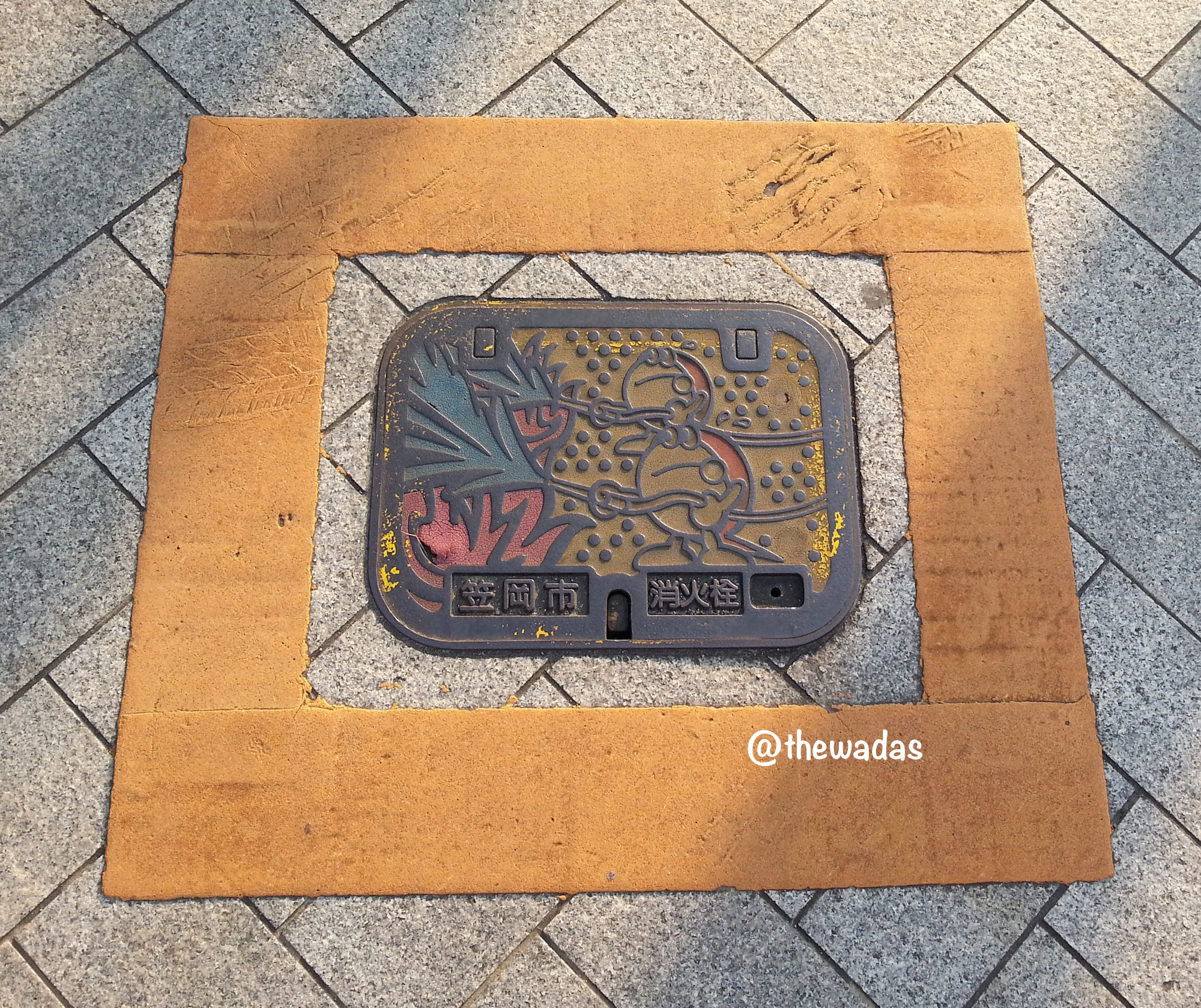 More Information
Tsuji Coffee (辻珈琲)
Business Hours:
Weekdays – 10:00AM – 7:00PM
Weekends & Holidays – 10:00AM – 6:00PM
Website: http://www.tsuji-coffee.com/
Contact Info: 0865-60-0802
Address: 30-13 Chuocho, Kasaoka, Okayama Prefecture 714-0088