Year 3 – May Week 4: Harvesting Onions
Early this month, we harvested the early variety (Sonic) white onions and last weekend, we also harvested the mid variety ones (Aichi red).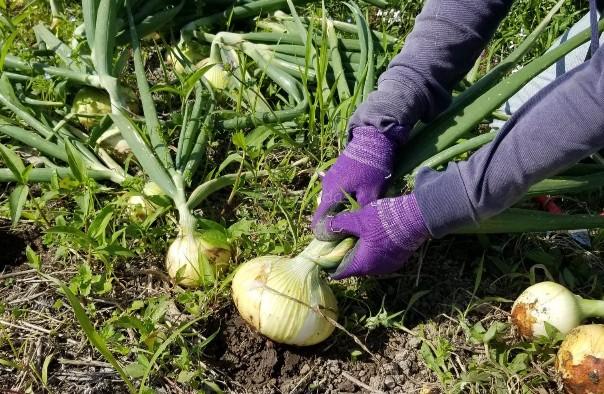 Really glad this year's early variety harvest turned out successful. Some are as big as like the one in the picture. This Sonic onion although an early variety, can last up to August if stored properly. Hoping it will (crossing fingers)!
After pulling out the onions, we cut off the roots and sun dry for a day before transferring to the shack to hang.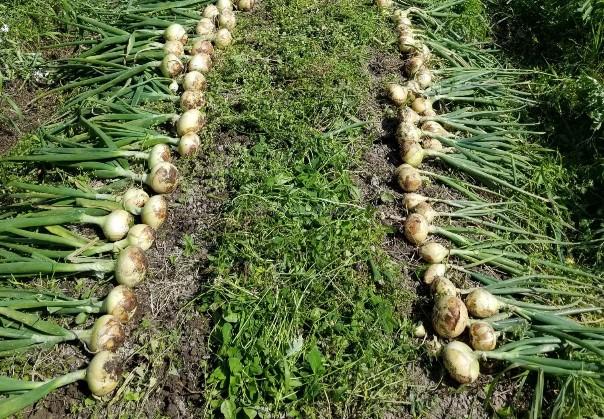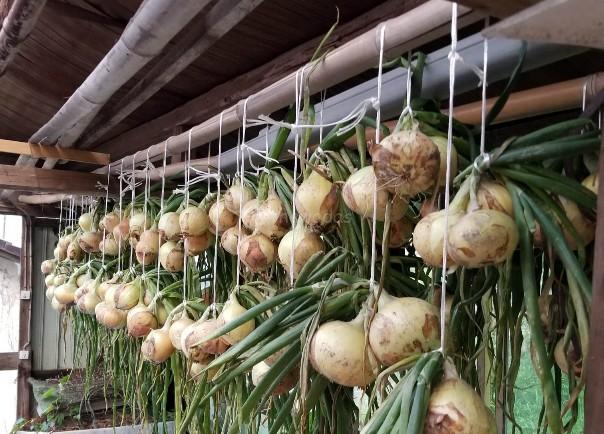 Looks like rainy season is starting soon. According to weather forecast, next week will be rainy most of the days. So this weekend will be the last chance  to harvest the late variety onions.
Busy, happy harvesting!