Hi there, it's Mr. Wada back on duty. I would like to share our trip to Ajisai Festival in Bizen City this time.
Ajisai Festival in Bizen City: Saihoin Temple
Just like Mrs. Wada has introduced Kibitsu Shrine, there are a bunch of Ajisai (hydrangea) spots in Okayama. More than 3,000 ajisai flowers bloom at Saihoin temple in rainy season. Usually mid-June to early July is the best time. I suggest to visit early morning because flowers get dried in the afternoon and also to avoid the crowd.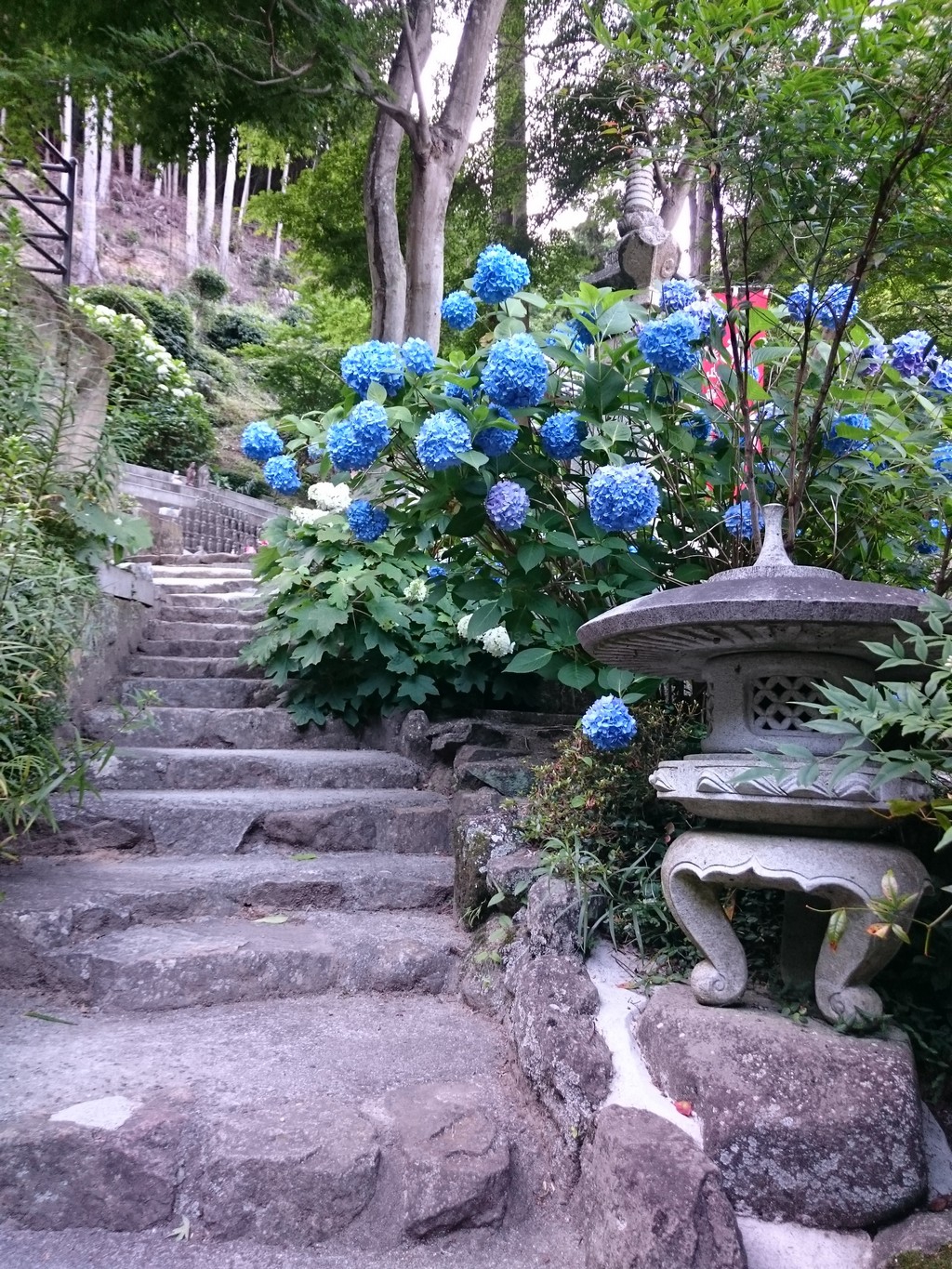 Information
Saihoin Temple (大滝山西法院)
Access

There are signs around JR Kagato Station.

995 Ochi, Bizen city, Okayama


Admission
Free
Contact
 0869-66-9619
Lastly
How do you find it? It's just another way to enjoy rainy season. Hang in there until summer begins!
See you around!