Naka Hiruzen Auto Camping Ground in Maniwa city
Hi there. It's Mr. Wada back on duty. I would like to share one of the best camping places in Okayama Prefecture called Naka Hiruzen Auto Camping Ground.
Naka Hiruzen Auto Camping Ground in Maniwa City
Hiruzen is in Northern Okayama (quite close to Tottori Prefecture). Getting to Hiruzen would be easy by car or motorcycle, but in case you want to use public transportation, here is a way.
Access to Hiruzen (central) by Bus
Catch a local bus Maniwa-kun at JR Chugoku Katsuyama Station (1.2 hours) or JR Kuse Station (1.5 hours) and get off at Hiruzen Kogen (plateau). To the nearest bus stop to the camping ground, get off at Hiruzen Shinkokyoku Mae.
*To those JR stations, you can reach by JR train or Chutetsu bus / Ryobi bus from JR Okayama Station.
Reception Office
First of all, you need to check in at the reception office which is about 10-minute walk from the camping ground. The owner would give you a paper plate that proves your payment. It costed 1,800 yen for our standard-sized car. Great deal for three of us!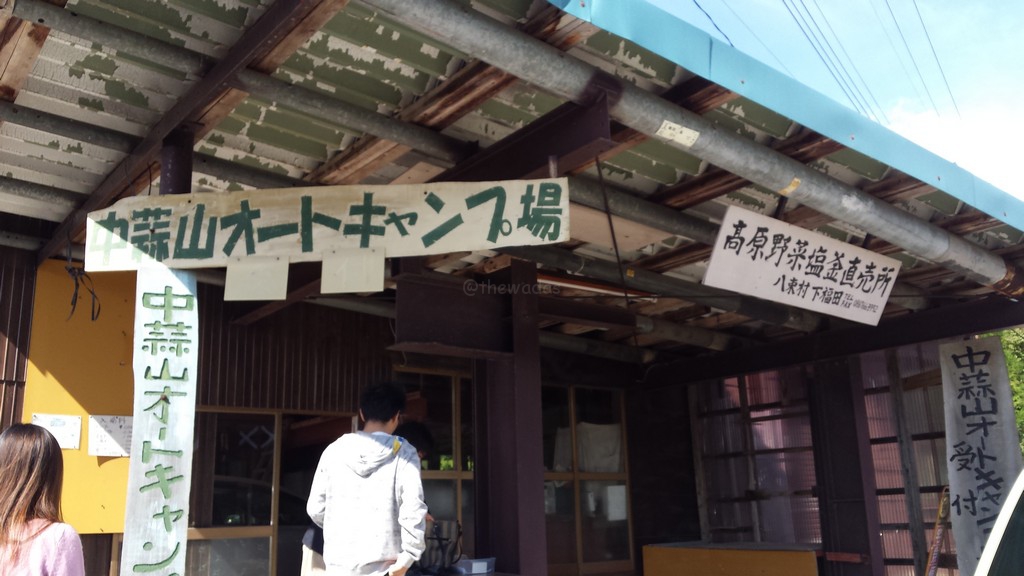 Access
Reception Office
72-3 Hiruzenshimofukuda, Maniwa-shi, Okayama
Camping Ground
8−1, Hiruzenkaminagata, Maniwa-shi, Okayama
Contact (Reservation required)
0867-66-3992
Rates
*As of 2017 October
| | |
| --- | --- |
| Trailer | 2,800 yen |
| RV | 2,300 yen |
| Standard-sized car | 1,800 yen |
| Motorcycle | 800 yen |
| Standard-sized car (day camp) | 1,000 yen |
| Power outlet | 500 yen |
| Tarp | 500 yen |
| Tent for day camp | 500 yen |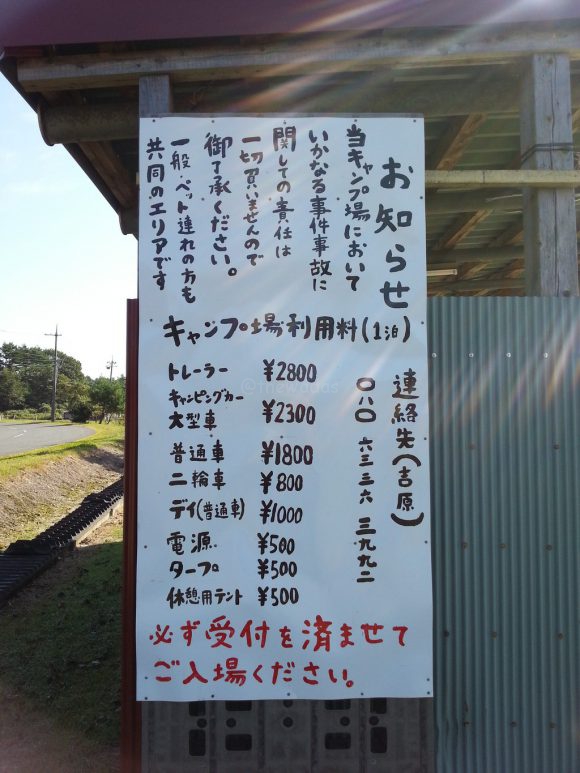 Camping Ground
There are two camping grounds. One is in the photo below, and the other is just across the street. The only difference is that the first one has flushing toilet. Well, we cross the street and still can use it anyway. No big deal. FYI, this camping ground does NOT have a shower room. I would suggest to go to hot spring near by (if you feel like).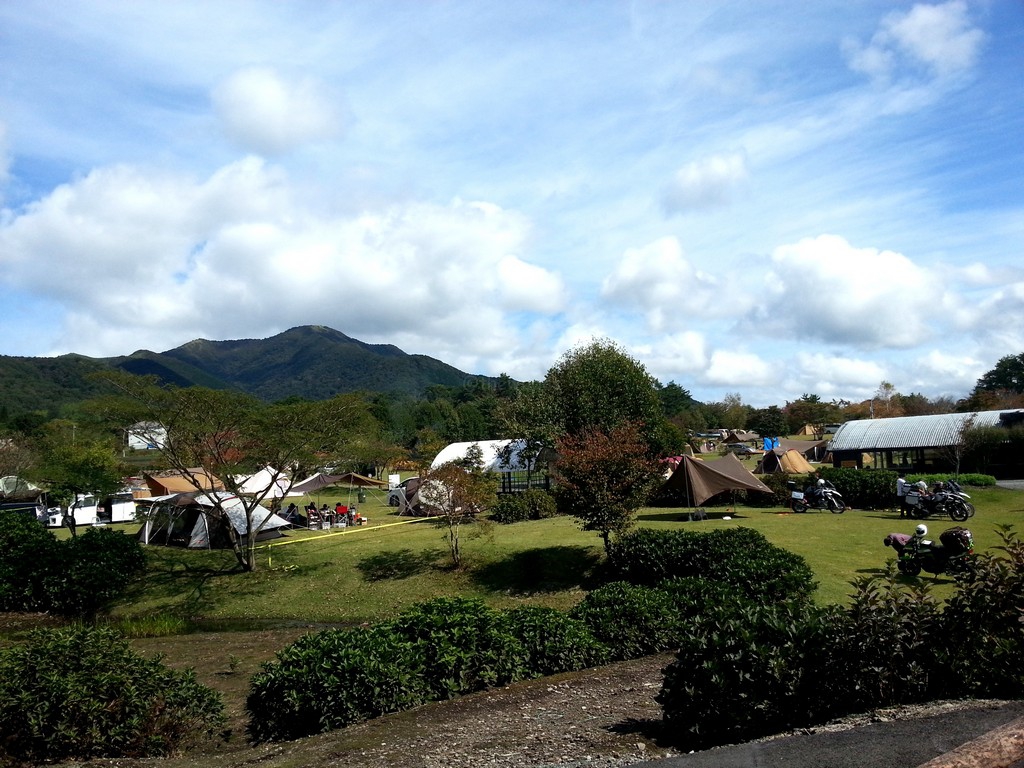 There are sinks and charcoal bins at both places.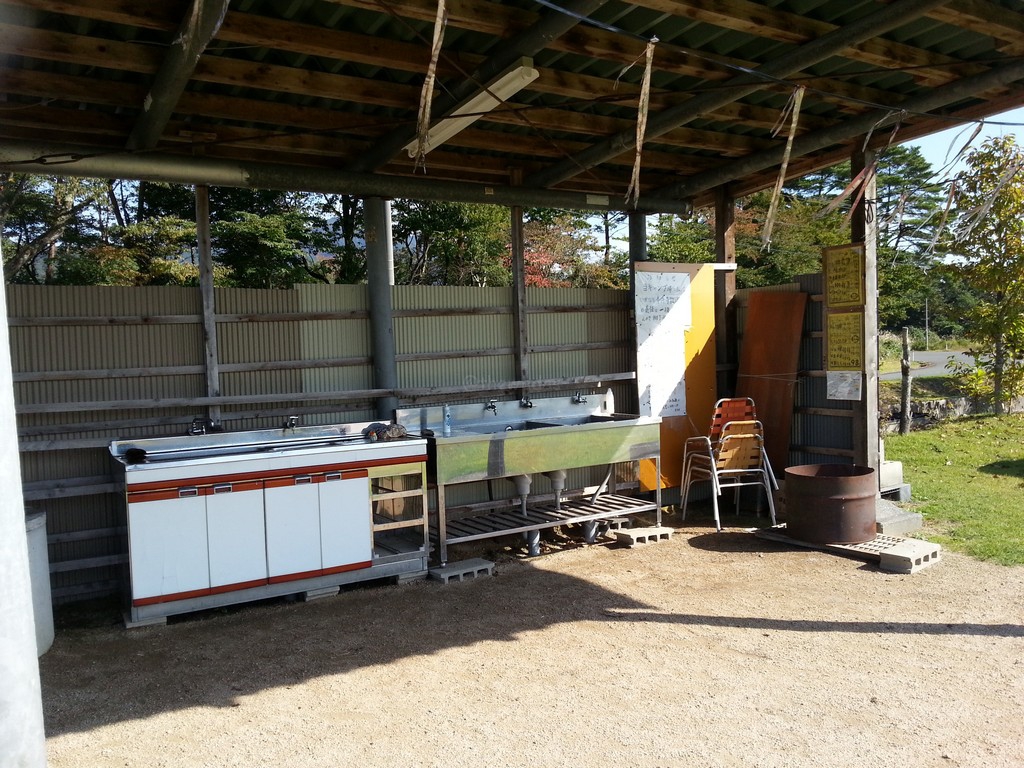 Basically, you can take any available spots at this side of the camp (one across the street). Fun time!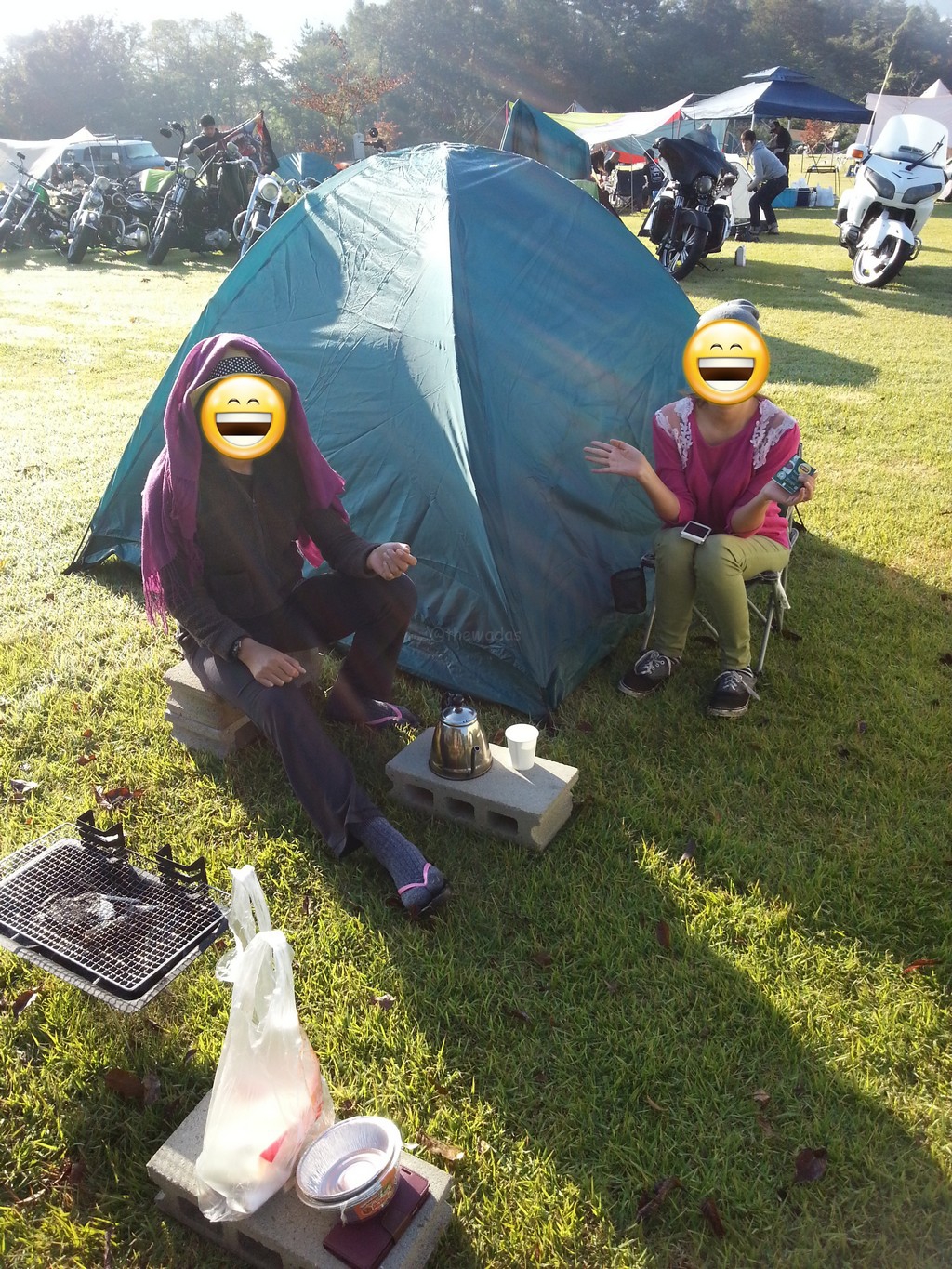 Beautiful morning with fogs covering the mountains! It was definitely the best moment of this camping.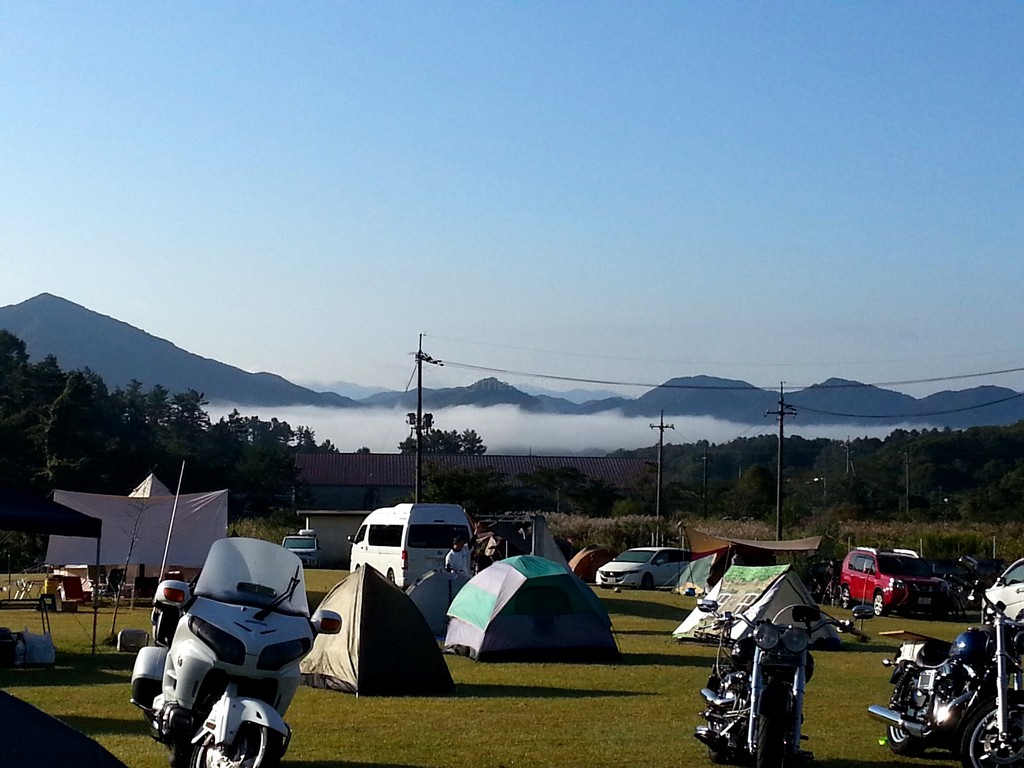 Lastly
How do you find it? There are many activities to do and places to visit in Hiruzen. Please check other posts as well for reference.
See you around!