Becoming Early Birds for Okayama Kyobashi Morning Market
Hi there, it's Mr. Wadas back on duty. I am going to take you to Okayama Kyobashi morning market this time.
Okayama Kyobashi Morning Market
It is a monthly morning market in Okayama City where more than 100 stores stand with local fresh vegetables, fruits, seafood, baked goods, drinks, etc. Organized by local community to boot the city up!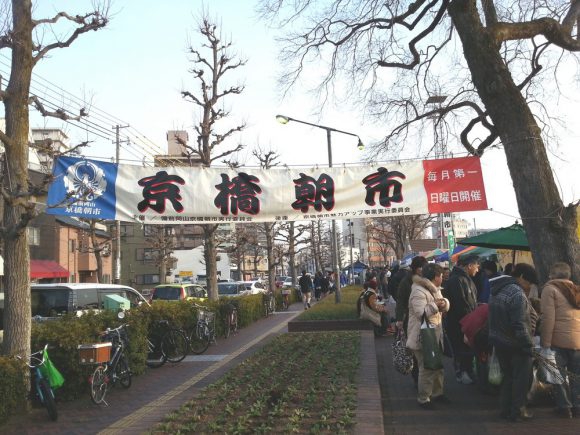 Access
From JR Okayama Station, go down Momotaro Street towards the Okayama Castle all the way down to Asahi River then down to south (to the right). The nearest landmark would be Okayama Prefectural Office. This area is also where people gather for fireworks festival in summer.
There are numbers of coin parking in this area as well in case you are driving.
Schedule
The first Sunday between 6:00 AM to 10:00 AM.
Updated on July 29, 2017

Event Name
The 364th  Okayama Kyobashi Morning Market
Date & Time
August 6th 2017  (Sunday)
6 AM – 10 AM
Reference: Bizen Okayama Kyobashi Asaichi (in Japanese only)
Contact
086-224-2111
Explore Okayama Kyobashi Morning Market
OK, why don't we look around? Come with the Wadas!
Lastly
How do you find it? It's worth being an early bird sometime huh? And you shall have a long day still! (Another benefit for waking up early.)
Please check the latest information on our event page!
See you around!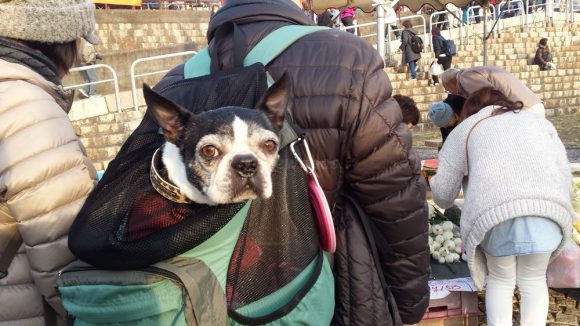 You may want to check these out as well!
Bike Trail at Kibi Plain
Strawberry Picking in Okayama
Ajisai Festival at Kibitsu Shrine, Okayama City
Hokubo, Maniwa City: Breathtaking View of Japanese Fireflies
Hinase Oyster Festival