Cafe Dinner in Toiyacho: Ryugi
Ola amigos. It's Mr. Wada back on duty. I would like to introduce you a fine cafe called Ryugi in Toiyacho, Okayama City.
Cafe Dinner in Toiyacho: Ryugi
Ryugi is in a business building just across from Toiyacho Terrace in Toiyacho, Okayama City. It's near by the mai-mai cafe and Onsaya Coffee. I saw another cafe in the same building though perhaps check it out another time.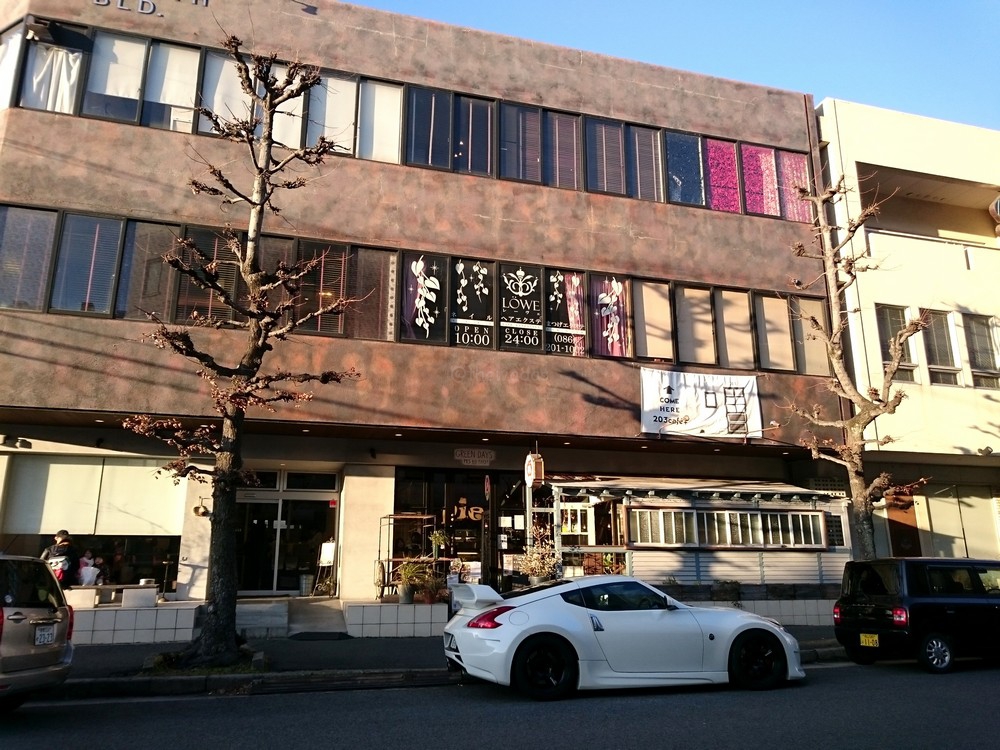 It looks more like a restaurant though it serves a drink & sweets (three pieces!) combo for very reasonable price during the day.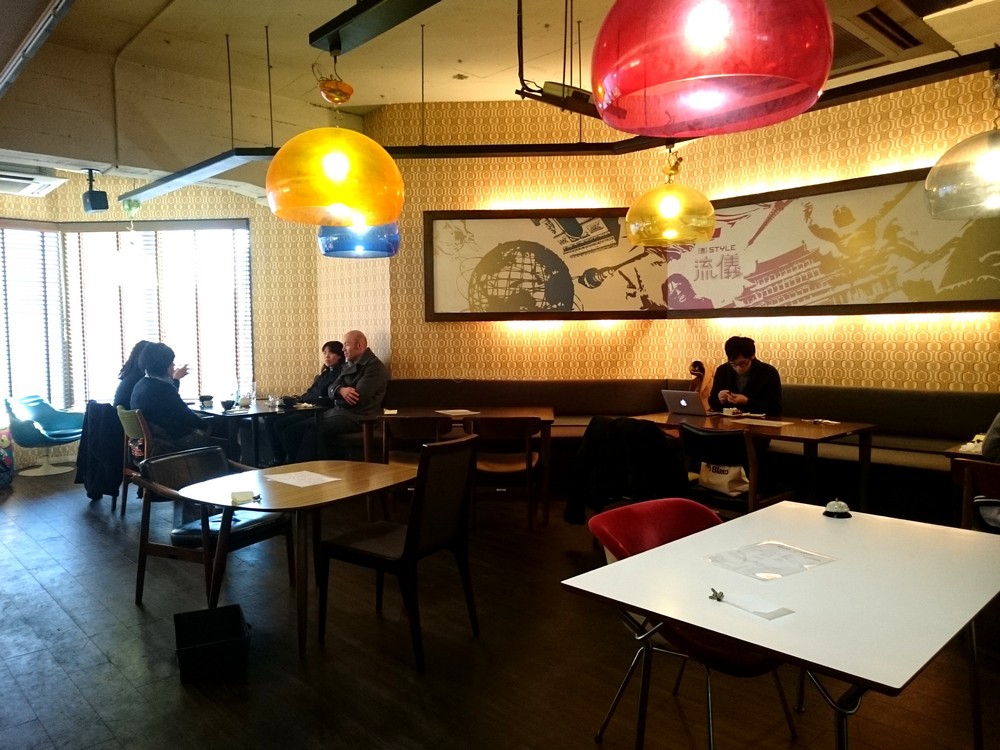 We took the combo deal and now gotta go get them ourselves. Yes, an interesting part of this place is that you help yourself, like a buffet. It had 6 kinds of sweets in the showcase. Gosh, we'd pick one of each so we could try all kinds!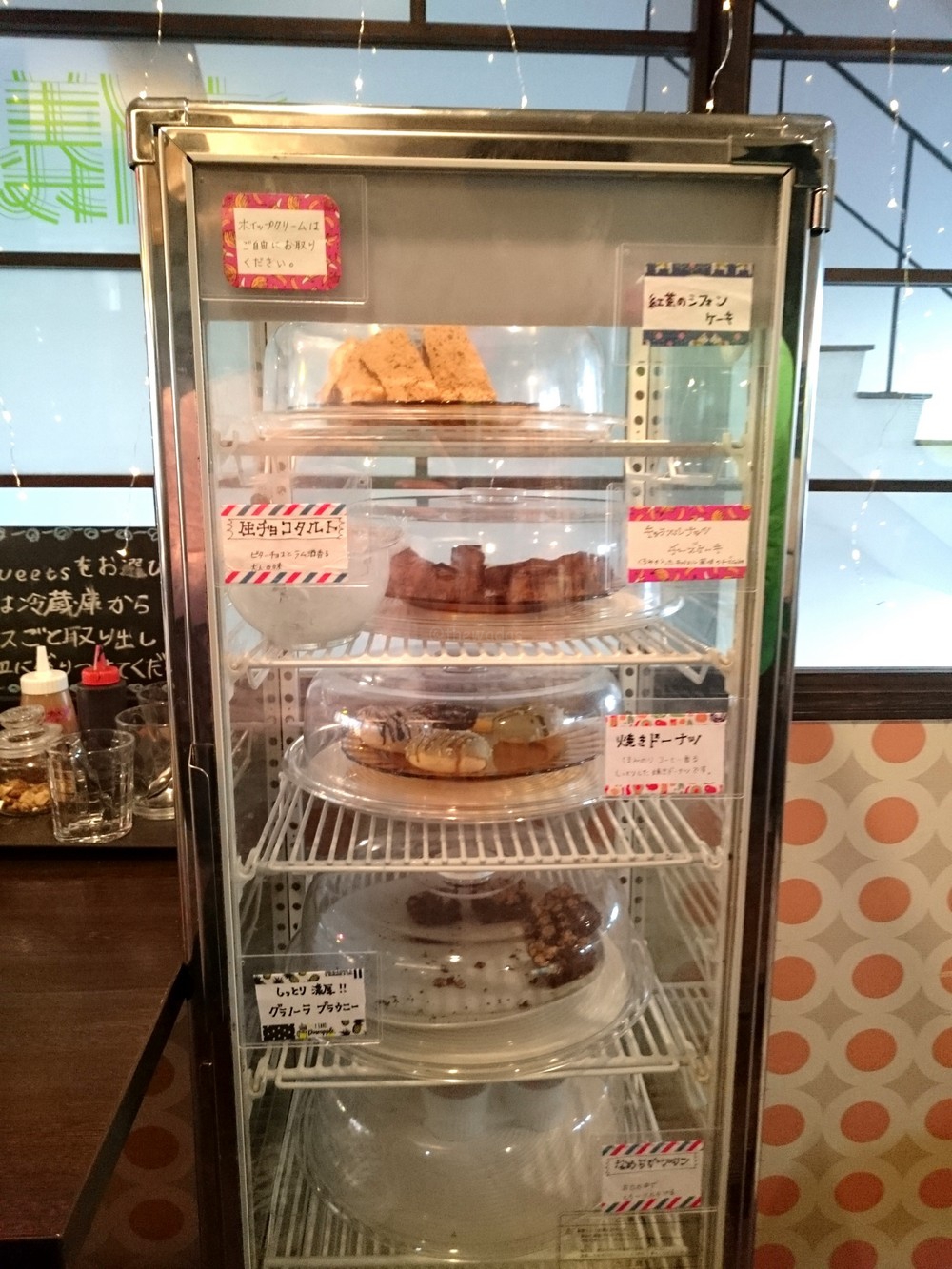 Tada. Chocolate tart, cheese cake, chiffon cake, brownie, pudding, matcha-chocolate baked donut. Hm, that's a lot!
To be frank, these tasted alright, not so spectacular. Plus, it turned out, that was too much for us (burp). We better know how much we are capable of having.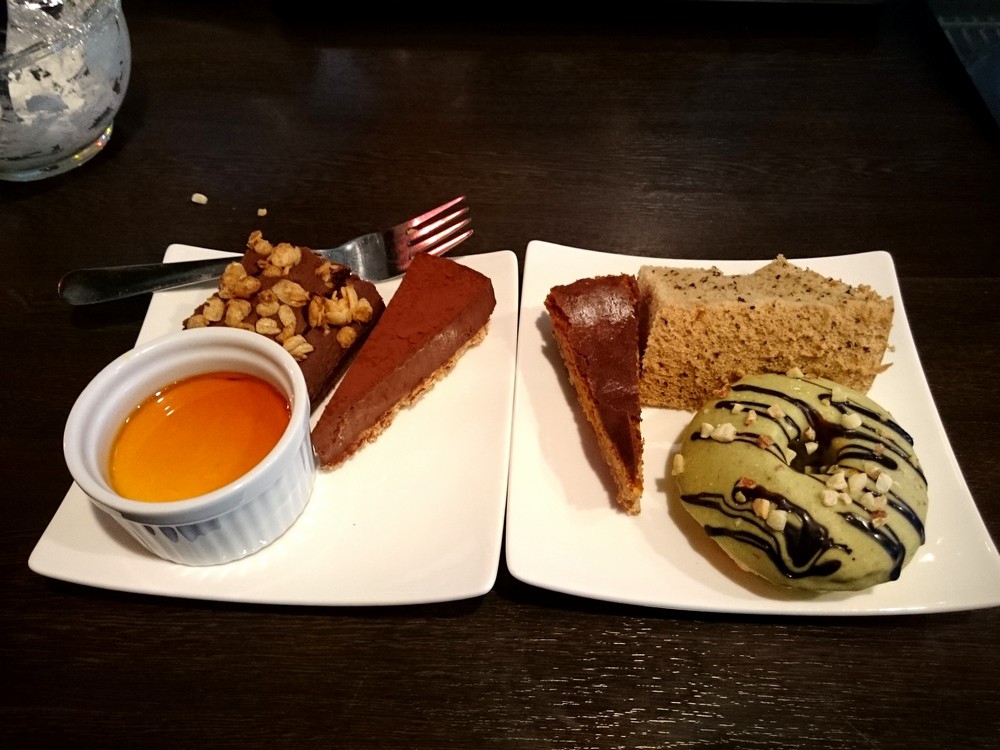 Alright. Let's call it a day.
Information
Name
Ryugi
Access

11-106 Toiyacho, Kitaku-ku, Okayama City

Business Hours

11:00 – 23:00

Open every day

Contact
086-243-0880
Lastly
How do you find it? It is surprisingly reasonable, isn't it? Well, we learned that it doesn't always go with the quality, (=_=)
See you around!