How to Get Tickets for Ghibli Museum in Mitaka
Hi there, it's Mr. Wada back on duty. Do you know what Studio Ghibli is? How about My Neighbor Totoro, Castle in the Sky, Kiki's Delivery Service, Princess of Mononoke? These are all masterpieces by Studio Ghibli (to be specific mostly by Hayao Miyazaki). I suppose it wouldn't be too much to say like it has become a Japanese Disney. This time I am going to share how to get tickets for Ghibli Museum.
About Ghibli Museum
Studio Ghibli opened Ghibli Museum in Mitaka (Tokyo) in 2001. This place displays materials from all Ghibli films, and also visitors can enter a small theater inside it and watch a short film. (Check the official website what's showing now) . Unfortunately, camera is strictly prohibited inside the building, so I've got just a few photos taken outside. Hope you could see how it is like.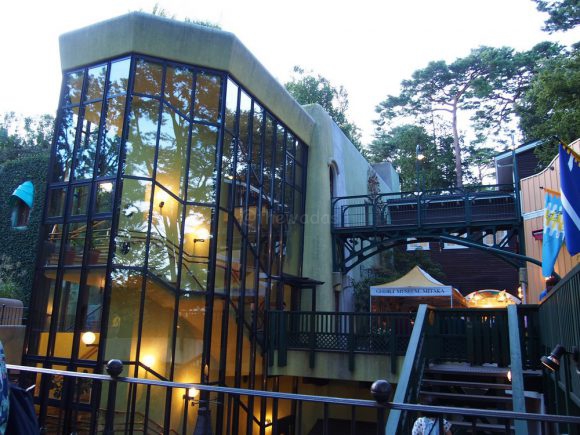 Access
1-1-83 Simorenjaku, Mitaka-shi, Tokyo
Contact
0570-055777 (9:00 – 18:00)
Entrance Fee
| | |
| --- | --- |
| Adult | 1,000 yen |
| High school and Jr.high school | 700 yen |
| Elementary | 400 yen |
| Over 4 years old | 100 |
| Under 4 years old | Free |
Business Hours
Open 10:00 – 18:00
Closed every Tuesday and some exceptional holidays days.
Official Website
http://www.ghibli-museum.jp/en/
Get Tickets for Ghibli Museum
This museum accepts only reserved tickets, so you have to purchase it in advance. On top of that, entrance schedule is all arranged as well. It's a bit tricky.
When to buy?
The tickets are on sale at 10:00 AM on the 15th of every month for the following month. Also note that you have to pick the exact entrance time from 10:00, 12:00, 14:00, and 16:00 when purchasing.
How to buy?
Major ways to purchase the tickets are the following:
– Loppi (ticket machine) at Lawson convenience stores in Japan
– JTB (Japanese travel agency) Overseas
Lastly
How do you find it? Hope it helps. It's a bit hassle but the museum is totally worth a visit. It entertains even non-fans.
See you around!
You also might be interested in these
Exploring Starbucks Concept Store in Ueno, Tokyo
Super Affordable Unagi Restaurant Unatoto in Tokyo
Life-Size Gundam Statue in Tokyo
Awesome Aburasoba Ramen in Tokyo: Daruma no me