Kouheigura Cafe in Kojima
Hi guys, it's Mrs. Wada. I'm going to introduce one pretty cool cafe we found in Kojima (known for denim jeans). The place is called Kouheigura (珈琲蔵).
Kouheigura (珈琲蔵)
珈琲 (kohi) means coffee and 蔵 (kura) is storage. This place is a traditional storage renovated into a coffee shop. They serve coffee from freshly ground coffee beans and homemade cakes, that you can order a half-size so you can try different kinds. Here's what we got.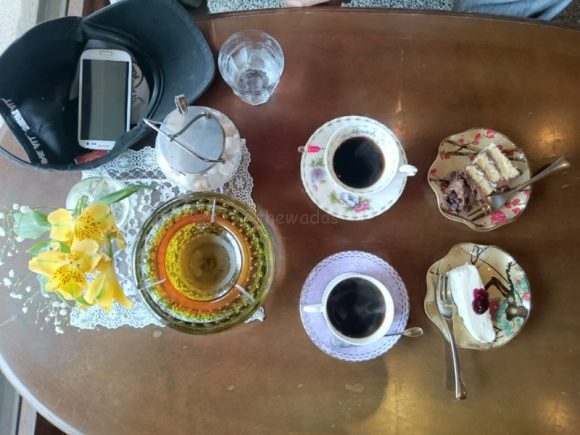 Gallery
Access
1 Chome-3-5 Kojimaogawa, Kurashiki, Okayama Prefecture 711-0911
Business Hours: 9:00 AM – 9:00 PM (Closed on Wednesdays)
Except from the cigarette smoke from other customers, I really like this place, the building itself with the cool beam ceiling, the window seat and view, the aroma of freshly ground coffee beans, the combination of cake and black coffee… Makes me want to go back again.