Kurashi Sabo Ouka, Lunch Buffet in Kurashiki City
Hi, this is Mrs. Wada back on duty. This time I'm going to introduce a cafe that offers a lunch buffet – Kurashi Sabo Ouka. Most of the dishes they serve are side dishes called obanzai, mainly consist of vegetables, which is good!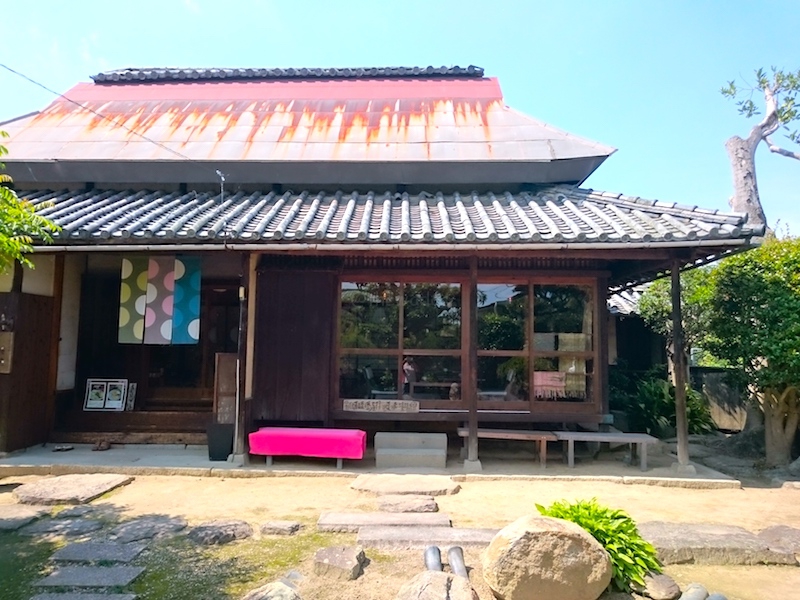 Kurashi Sabo Ouka, Buffet Lunch in Kurashiki City
Kurashi Sabo Ouka is cafe located nearby Sakazu Park. They are open 4 days in a week. They're on their third year of business. The owner mentioned that at first there were just few customers, but recently it's becoming popular to the point that they are considering to open more business days.
Lunch Buffet Dishes
First, you will be served with a bowl of red rice, soup and a glass of drink. Then you can get the rest of the dishes from the rack located in the middle of the room.
There are raw eggs also for tamago-kakegohan with a special soy sauce made by a local soysauce manufacturer in the neighborhood. This time we had the soy sauce with yellow nira in it. Yellow nira, by the way, is one of the local products of Okayama.
Gallery
Surrounding
Inside Cafe and Food
Information
Name
Kurashi Sabo Ouka (桜花)
Business Hours
11:00 AM – 5:00 PM (Open on Friday to Monday)
Address
〒710-0801 Okayama-ken, Kurashiki-shi, Sakazu, 2429
Lastly
It was our second time in the place and since it was on weekday, we expected it won't be crowded. But even during weekdays, we had to wait for about 30 minutes for our turn. The owner said that it really varies day by day.
After 2:30 PM, when were just finished with our meal. Everyone is already gone and the cafe is all to ourselves. It might be a good idea for sweets time when the place isn't so busy, more relaxing to enjoy the garden view. They serve also pancake set for sweets time.
I ate too much again this time. Having mostly vegetables made it less guilty I guess? Better go for a walk around Sakazu Park and burn some calories, and maybe hop on to another cafe nearby like Riverside Cafe Miyake Shouten?