Taste Real Wasabi at Wasabi Cafe in Tottori
Hello world. It's Mr. Wasa……WADA on duty. I will continue our Wasabi trip in Tottori. After the wasabi plantation in the previous wasabi plantation post, I will share our visit at Wasabi Cafe for trying REAL Wasabi!
Access
It is not far from the wasabi plantation, very close to Sekigane Onsen (hot spring)
896 Sekigane-cho Sekiganeshuku, Kurayoshi, Tottori
Business Hours
No drop-ins accepted. You need to call and reserve before hand.
Tell: 0858-33-4217
Wasabi Cafe
It is a very ordinary house, it'd be hard to tell if it is really a cafe or restaurant without this sign below.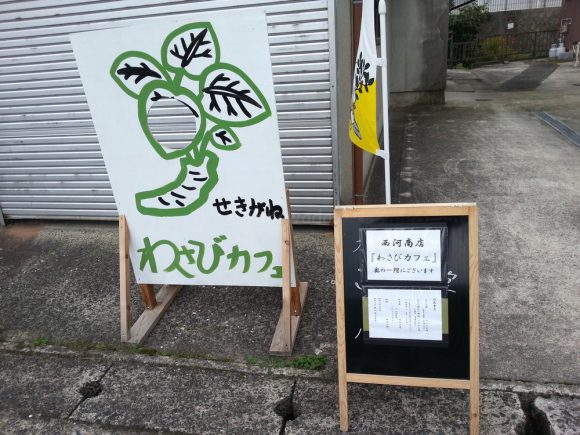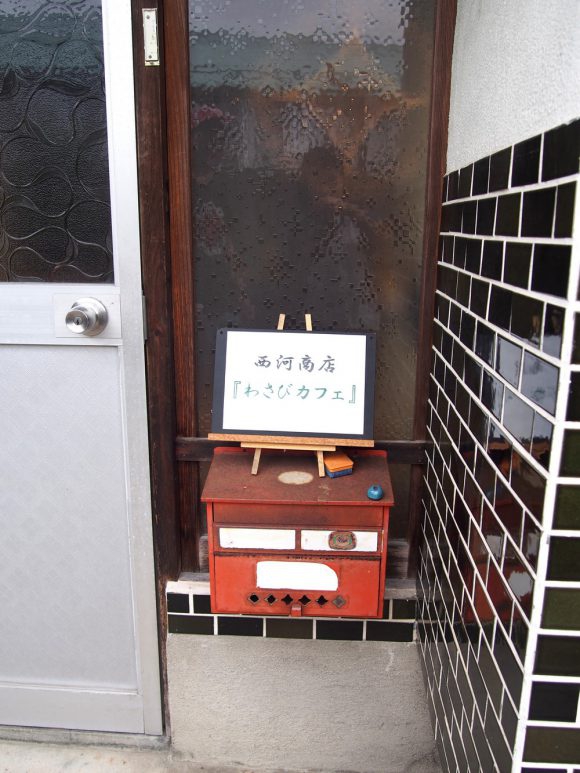 A lady welcomed us. Basically she got two menus for meal. One is Wasabi-don  and the other one is Wasabi-tamagokake. Mrs. Wada took Wasabi-don and I took the other one.
This lady then brought us a wasabi root with a grater, to start grating it while waiting for the rest of the meal. Hm? Alright.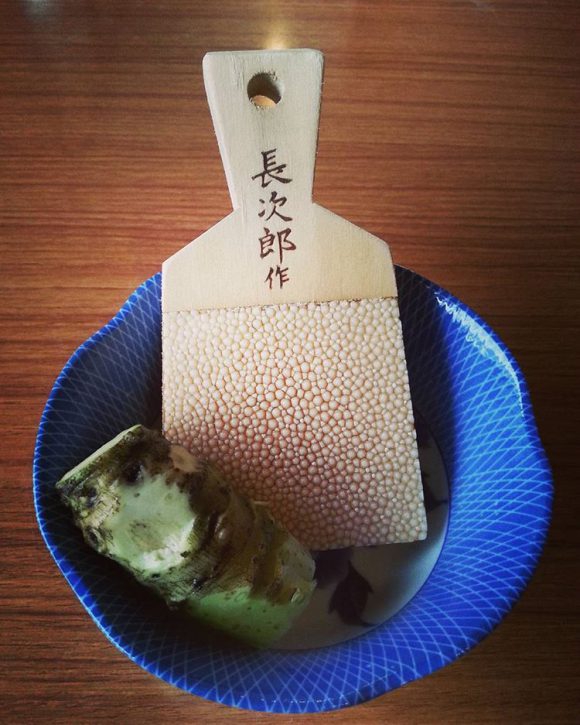 Oh, well. It's still half way done.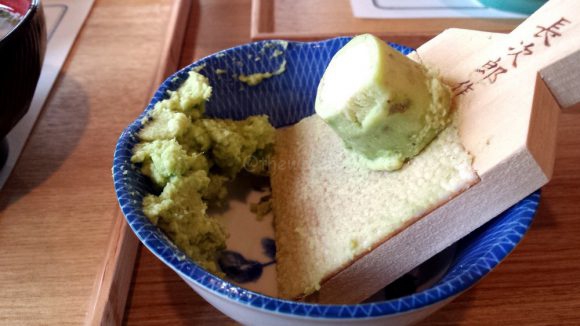 Mrs. Wada's wasabi-don seems quite simple and spicy. It's just grated wasabi and katsuobushi (bonito flakes) on rice! Possibly the best way to taste wasabi?
My Wasabi-tamagokake don was rather mild. I liked it!
The lady offered us some grapes as we finished the dish. We gratefully accepted her kindness. Also, we had some leftover of the wasabi root so were able to bring it for souvenir (plus she gave us extra! Thank you!).  With it, we had our own wasabi-tamagokake don at home, too.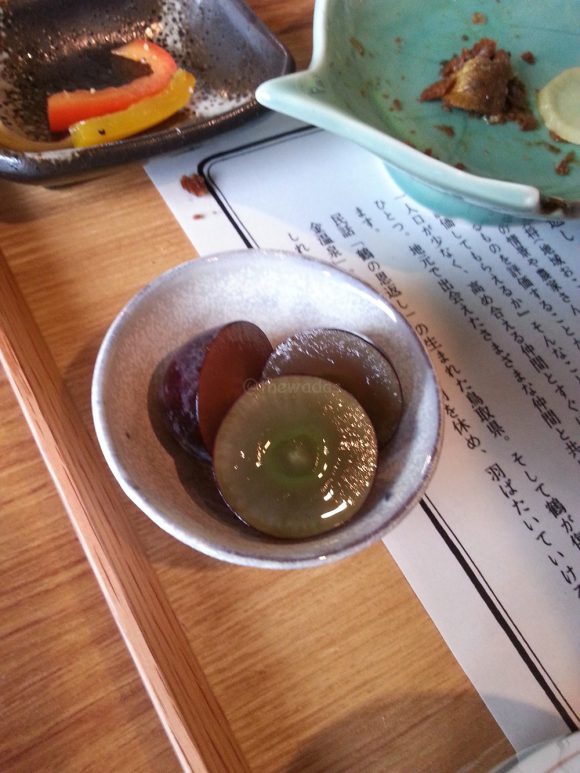 Lastly
It was a rare experience to taste a real Wasabi. As I mentioned earlier, there are other wasabi plantations/restaurants in Japan. It would be fun to check those place out when you happen to visit Japan.
See you around!