Recommended Aburasoba Ramen in Tokyo: Daruma no me
Que pasa amigos? It's Mr. Wada on duty. In Okayama we often eat at our regular ramen resto Bari, as I've written in the previous post. Although sometimes we also try different kinds of ramen, such as this ramen in Tokyo called "Abura Soba."
https://the-wadas.com/?p=2573
https://the-wadas.com/?p=998
What is Abura Soba?
Tsuke-men (dipping noodles) has been popular last decade or longer. However, Abura Soba is now about to be post-tsuke-men. It is another kind of ramen but without soup at all. It may look weird and glossy as its name is abura (oil) soba (noodles) at first.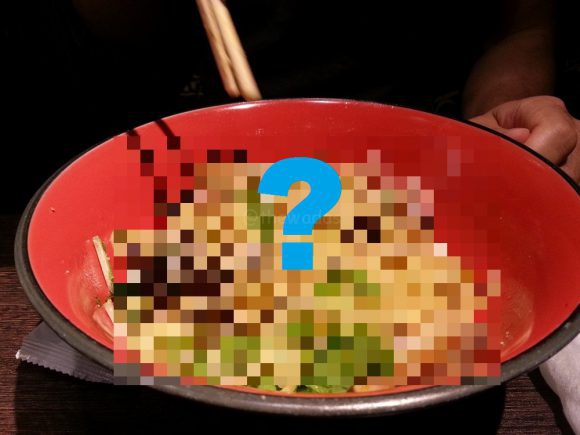 According to TV, abura soba has been widespread in big cities like Tokyo. On the contrary, it isn't as big in Okayama (yet?). But there are some places here also that serve it.
Try Abura Soba!
This is where my friend took us. One of the ramen stores that serves abura soba in Tokyo.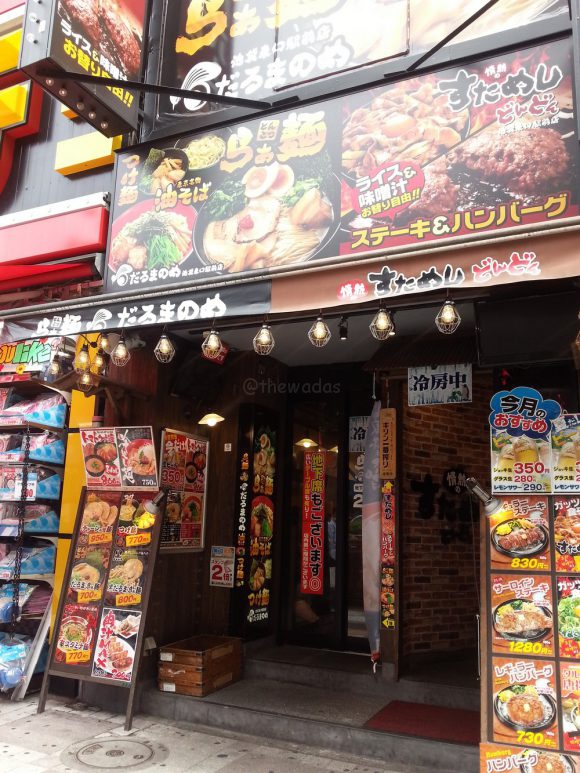 Grind Sesame Seeds
Well, since we were there for abura soba, I ordered one for myself. Now what? He asked me to start grinding these sesame seeds for the noodles. Hm? OK….
Prepare Other Stuff
Also prepare some stuff like this spicy Tsukemono (pickles) and garlic as you like.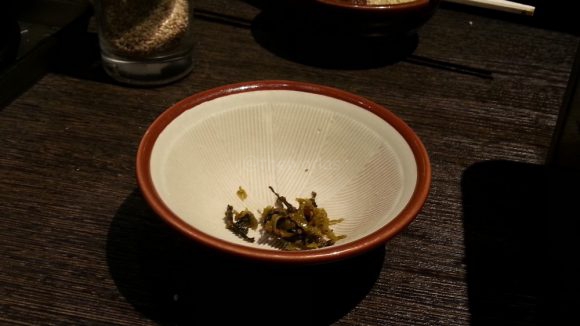 Pour Vinegar, Oil and Mix All!
Abura soba came in. It looks quite plain still.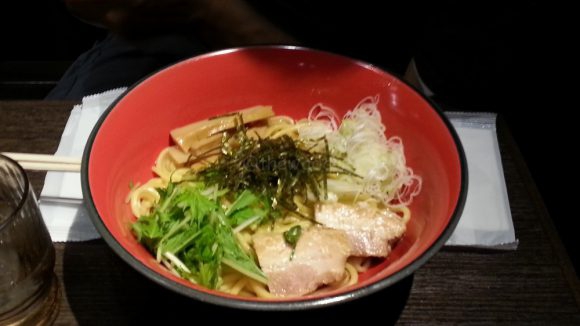 Pour (chili) oil, vinegar, and other stuff you've prepared beforehand! Mix it all now. My friend asked me to put more vinegar in. Whaaaat????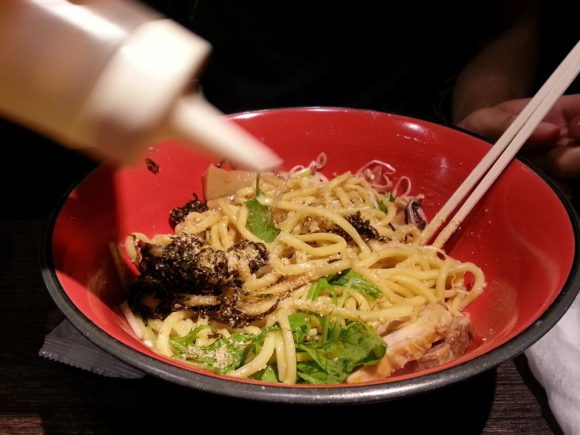 Preparation Complete
Alright, it's ready. Thought it was definitely too much vinegar and oil but actually it was good. You wouldn't feel that sourness. Perhaps oil covers or naturalizes sourness of vinegar? You should pour more vinegar than you think.
Ren (Mrs. Wada) had this tomato dipping ramen. Looks good as well.
Lastly
It would take me a while to get used to it but after having one, I felt like trying it again. It's kinda addictive, I guess? My friend says the same. Perhaps the more you have it, the more you get to like it? It's worth a try!
See you around!
Ramen Store Information
Resto Name: Daruma no me (だるまのめ)
Address: 1 Chome-20-4 Nishiikebukuro, Toshima, Tokyo 171-0021


You also might be interested in these
Exploring Starbucks Concept Store in Ueno, Tokyo
Super Affordable Unagi Restaurant Unatoto in Tokyo
Life-Size Gundam Statue in Tokyo
How to Get Tickets for Ghibli Museum in Mitaka