Autumn Picnic With The Best Sandwich Ever!
Hi there. It's Mr. Wada on my lunch break. Just wanted to share this cool lunch we had today quickly.
Sandwich Lunch!
Since we've read this blog post on From Germanihon-Marie, with love, we've wanted to try it. So we got ingredients last weekend and finally made it today!
Ingredients (for 2 servings)
– 1 pc. of tomato (100yen)
– 1 small pack of ham (150yen)
– 1 pack of Mozzarella cheese (300yen)
– 2 tbps. of Genovese basil sauce
– 1 pc. of baguette (200yen)
It costs 750 yen which makes it 375 yen for each!
Make Sandwich(es)!
Spread genovese basil sauce on one side.
Place sliced ham.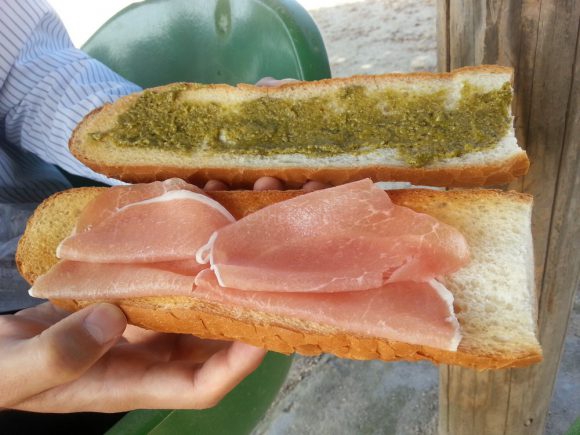 Then the sliced tomato.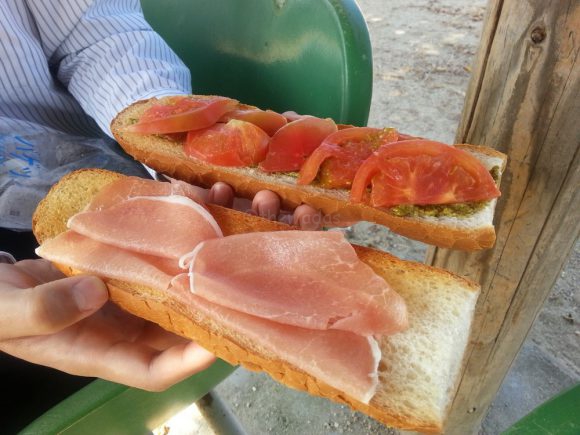 And sliced Mozzarella cheese!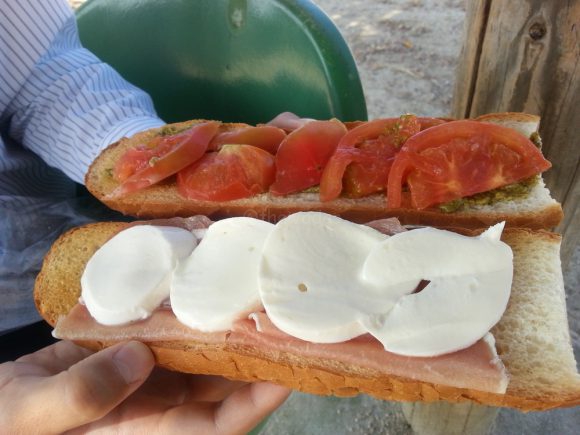 NOTE: I cut/sliced them before hand at home.
Tada! Cool, isn't it?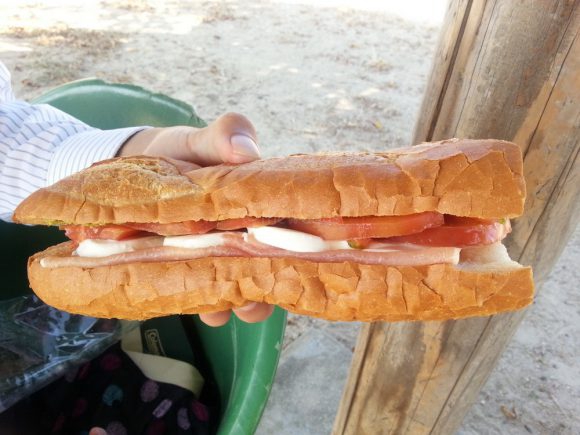 Lastly
We did enjoy our lunch under the beautiful autumn sky. It couldn't be better!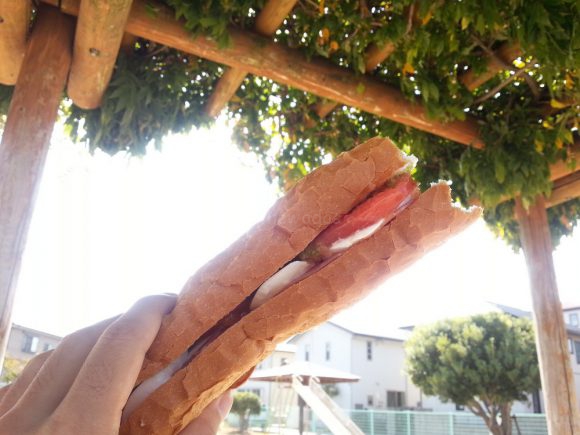 Thanks germanymarie for introducing this best sandwich ever (although I made a little change). It definitely made our day!
See you around!