Super Easy Rice Cooker Recipe: Roast Beef
Hello people. It's Mr. Wada back on duty. Christmas is right on the corner. Do you have ideas already what food to prepare? I have a suggestion for your Christmas dinner, that is, 'roast' beef'! I used a rice cooker to cook it instead of an oven. So, you could try it easily.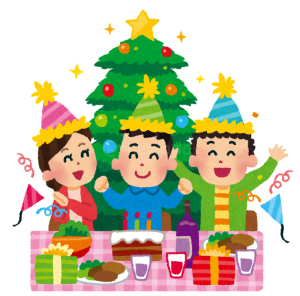 Super Easy Rice Cooker Recipes: Roast Beef
Ingredients
Roast beef
500 grams of beef (eye of round roast)
some salt & pepper
Sauce
1 1/2 tsp of butter
1/2 tbsp of soy sauce
1 tsp of chiken soup powder
4 tbsp of water
Directions
Note:
You need a thermometer to check temperature.

1. Sprinkle salt and pepper over the beef, scrub, and tenderize by fork.
2. Grill beef (only the surface) for a few minutes on both sides.
3. Get the meat out, cover with saran wrap, and put into a ziplock (let all air out).
4. Pour plenty of hot water (about 59 °C/138.2 °F) in the rice cooker, and press KEEP WARM button.
5. Place the meat (packed in ziplock) in the rice cooker, close the cover and leave it for 60 minutes.
Note:
Make sure the temparature stays above 54 °C/129.2 °F  (the rice cooker will do but just in case, check every 10-15 minutes for a few times).
Preparing the Sauce
Transfer the juice of the meat (from the ziplock) into the pan. Add all the sauce ingredients  and heat up for a bit. And, it's done.
Pour it over the sliced roast beef. Tada!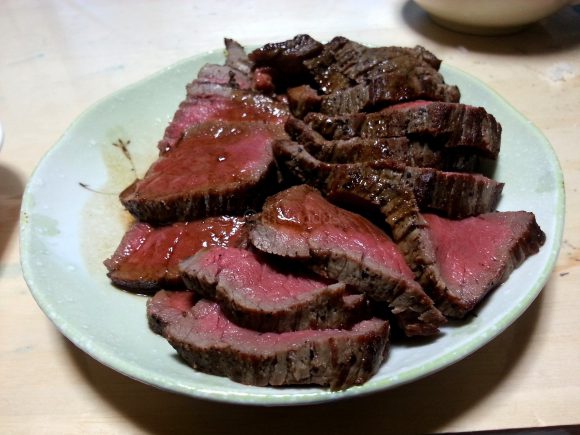 Lastly
How do you find it? Well, it isn't only for Christmas. It would be very satisfying for a night that you crave for something meaty. Please try it and let me know how it goes.
See you around!