Japanese Machu Picchu: Takeda Castle
Good (early) morning. It's Mr. Wada back on duty. Why early? It's because we are going to Machu Picchu…..in Japan. Takeda Castle!
About Takeda Castle
Since Takeda Castle has been introduced on TV as Japanese Machu Picchu, it's become one of the popular sightseeing places in Hyogo Prefecture.
(Photo credit: Takeshi KOUNO)
Apparently it appears in the clouds like this once in a while under some conditions in autumn, so it is NOT expected this time (it was March).
Ritsu-unkyou (立雲峡)
We shall start with where that photo was taken, Ritsu-unkyou.
From the parking we have to climb up the mountain a bit…but for 30 minutes!

As expected the castle didn't seem to float in the clouds. I wish it was autumn though… This mountain is filled with cherry blossom trees. If we only visited a week after, it would have been a perfect sight. Some workers were busy preparing for the upcoming Cherry Blossom Festival in this area.
Takeda Castle (竹田城)
After the hiking in Ritsu-unkyou, let's now move on to our main destination – Takeda Castle!
We parked at the nearest parking which is a road station. Now we have to take a bus going up to the castle (or walk for 40 minutes!) and another 20-minute walk from the bus stop! (noooooooooooooo…)
(Click photo for bigger size)
Don't forget to put a sticker to show where you are from at the entrance!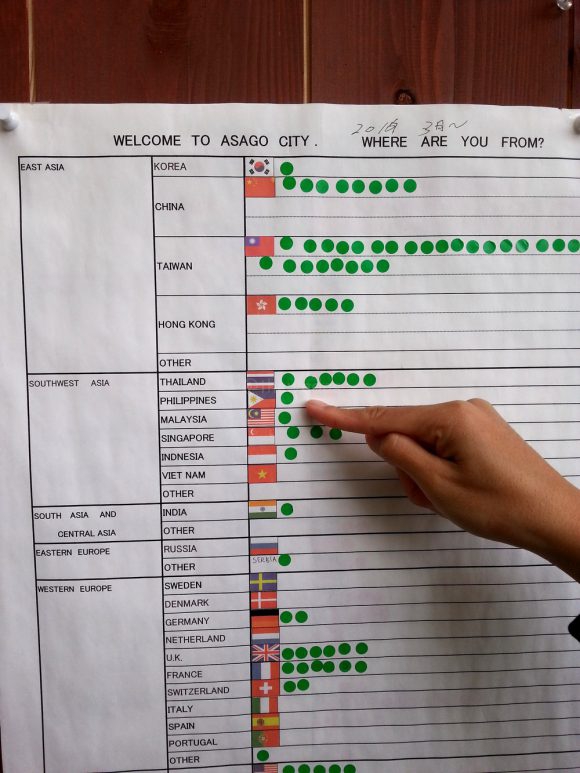 Oh hey, it is a nice view from up here, isn't it? It is interesting that people in the past built such a thing in this mountain. Technically it is called Takeda Castle Ruins, so you don't really see the castle itself. Apparently it was abandoned in Edo era already. But yeah, I guess that's why it kinda looks like Machu Picchu now. See the picture below?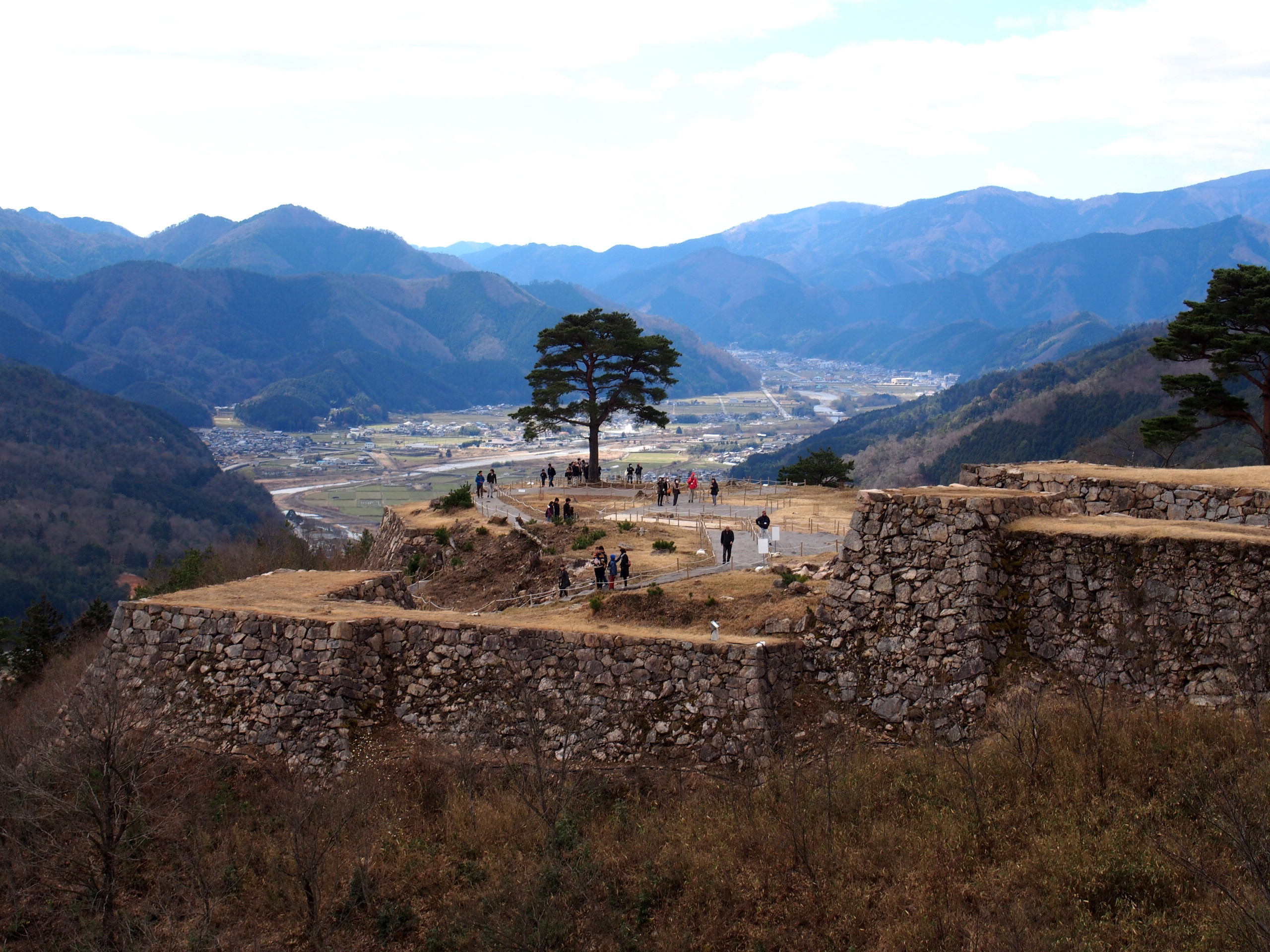 (Click photo for bigger size)
From the top of Takeda Castle, the view was amazing. There are many cherry blossom trees also in the area. Too bad, it was still too early.
Lastly
It is certainly not an easy access even by car but it does feel we have done something when we get there. That's what adventure is like, right? Hehe.
See you around!