Abura Soba in Okayama: Menraku
I would like to share an abura soba restaurant in Okayama this time.
Abura soba is soupless ramen, though mixed with sauce, oil (abura) and lots of vinegar! As mentioned before, we have had Aburasoba in Tokyo and now we found out that there is a place where it serves abura soba in Okayama (not the same restaurant).
Did You Know?
It is said that abura soba comes with LESS calorie and salt. Abura (oil) doesn't sound like it but come to think of the the amount in ramen soup, it may be.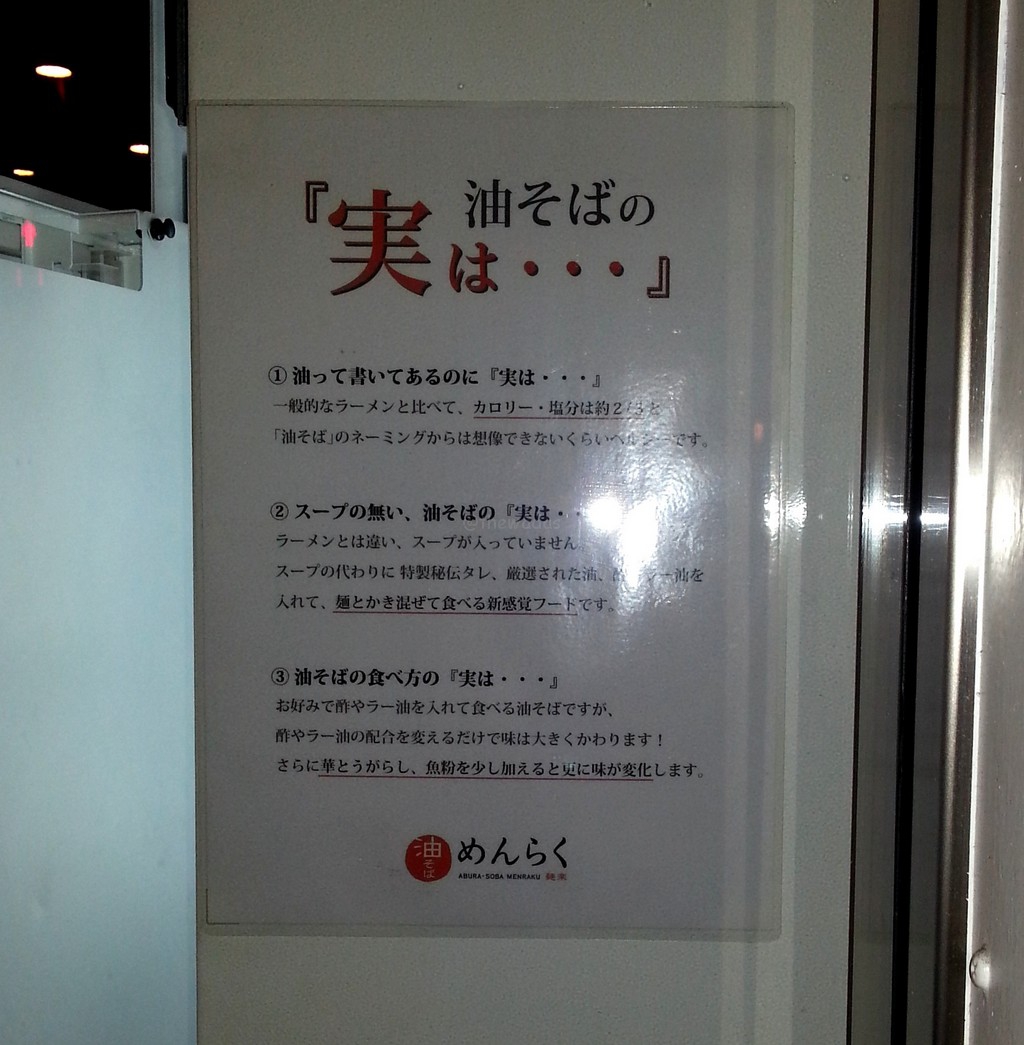 Abura Soba in Okayama: Menraku
I know a few places that serve abura soba but as its store name, this Menraku serves ONLY abura soba. You see how serious it is, huh?

Address
2 Chome-2-6 Omotechō, Kita-ku, Okayama-shi, Okayama-ken
Business Hours
11:00~20:00
Open everyday
Contact Number
086-224-7888
Gallery
Lastly
Actually I've had a bad one somewhere before (not going to mention the name) but Menraku is totally cool. I highly recommend it. Please try it when you get a chance.
See you around!