Autumn Hiking in Hiruzen, Maniwa city
Goedemiddag. It's Mr. Wada back on duty. I would like to share our autumn hiking in Hiruzen this time.
Autumn Hiking in Hiruzen, Maniwa City
Mount Hiruzen lays in Maniwa City which is in Northern Okayama Prefecture. This area is popular for activities like cycling, hiking, etc. It's not far from the Wasabi Cafe where we have visited.
Getting to Hiruzen would be easy by car or motorcycle, but in case you want to use public transportation, here is a way.
Access to Hiruzen Plateau by Bus
Catch a local bus Maniwa-kun at JR Chugoku Katsuyama Station (1.2 hrs) or JR Kuse Station (1.5 hrs) and get off at Hiruzen Kogen (plateau).
*To those JR stations, you can reach by JR train or Chutetsu bus / Ryobi bus from JR Okayama Station.
Access to Kami Hiruzen Trailhead (from camping ground)
Hiruzen is a compound of the three mountains (Kami-Hiruzen, Naka-Hiruzen, and Shimo-Hiruzen). Of course it'd be all up to you where to start and end. Our plan for this time is start at Kami-Hiruzen and go through Naka-Hiruzen down to our camping ground is. So we would be right back to our tent after this.
Walk down to the route 482 from the camping ground (about 20 minutes), catch a local bus Maniwa-kun, and get off at Yufune Guchi.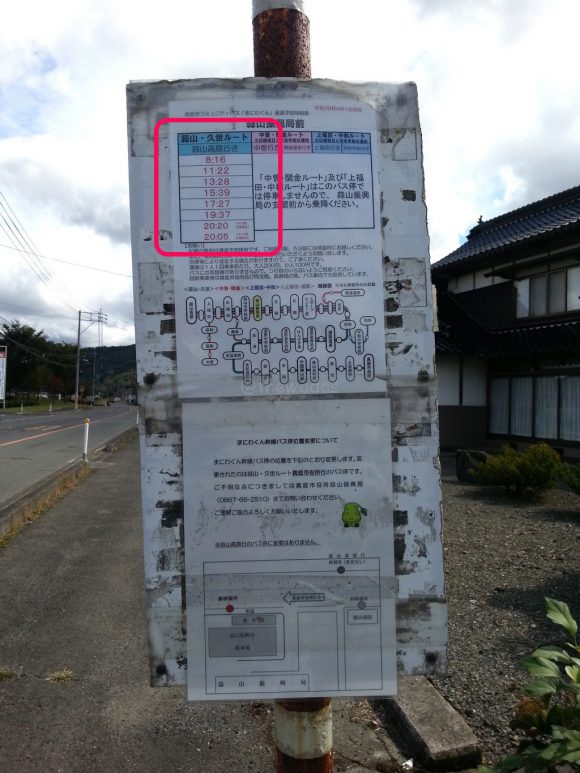 Walk about 2.5 km from the nearest bus stop.
Autumn Hiking Begins
Here comes, finally we are at the entrance. First of all, we head to the top of Kami Hiruzen which is supposed to take about 2 hours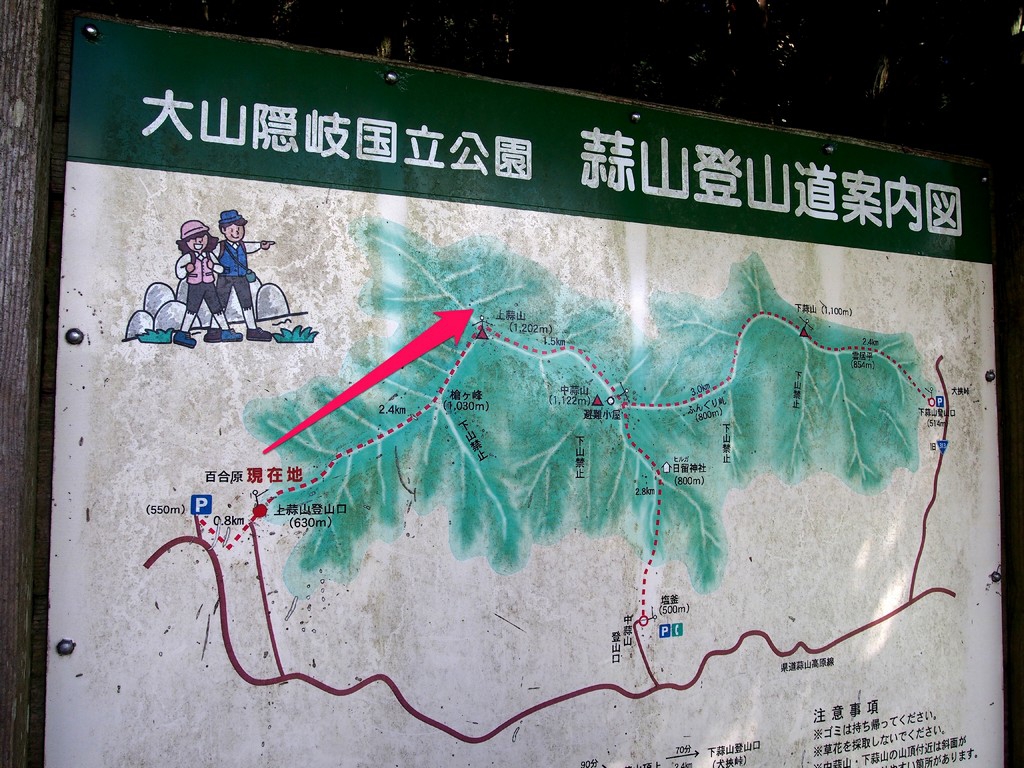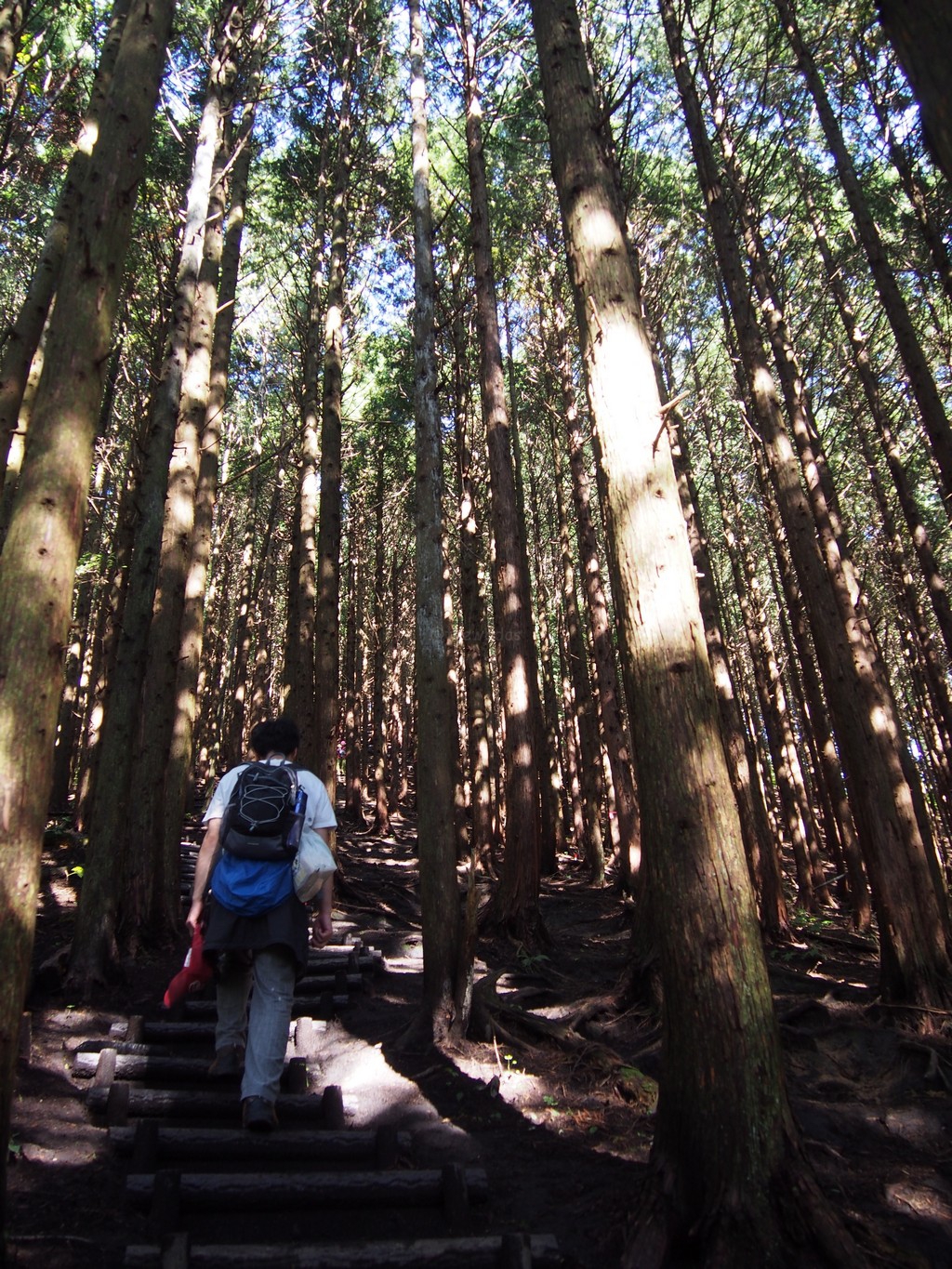 At the 8th station. The view over Hiruzen area is quite something. Very refreshing. Alright, two stations to the top.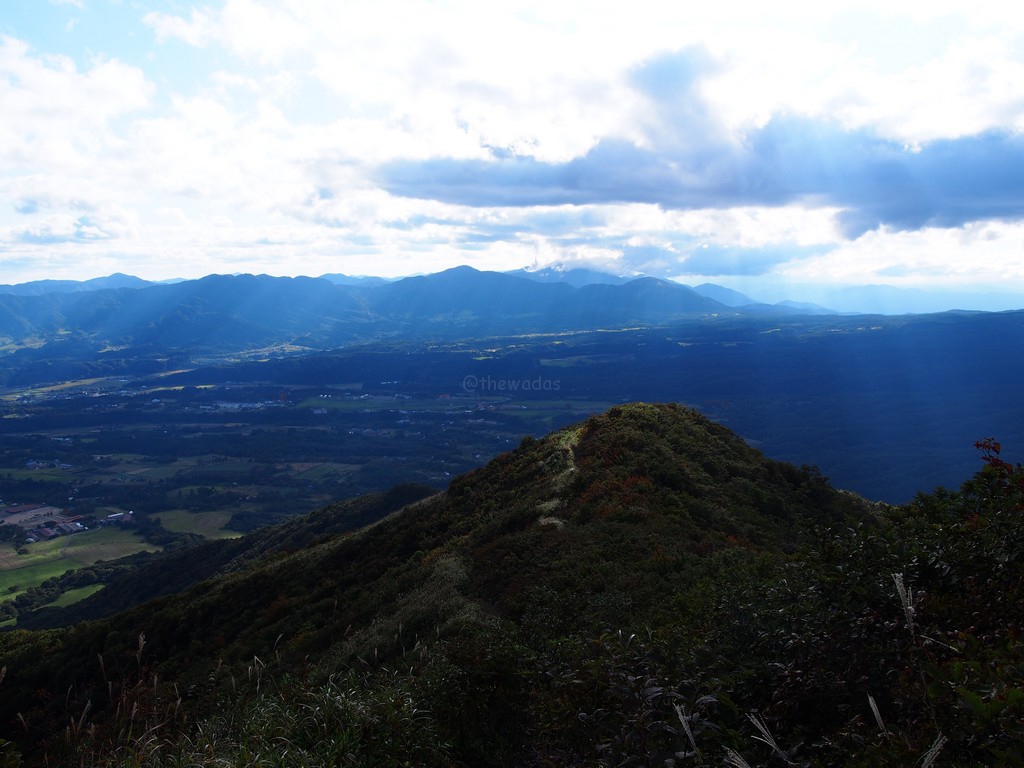 It took us about 2 hours to the top of Kami-Hiruzen and we got to the top! However, there wasn't much sight we could see. The 8th station was absolutely a better photo spot.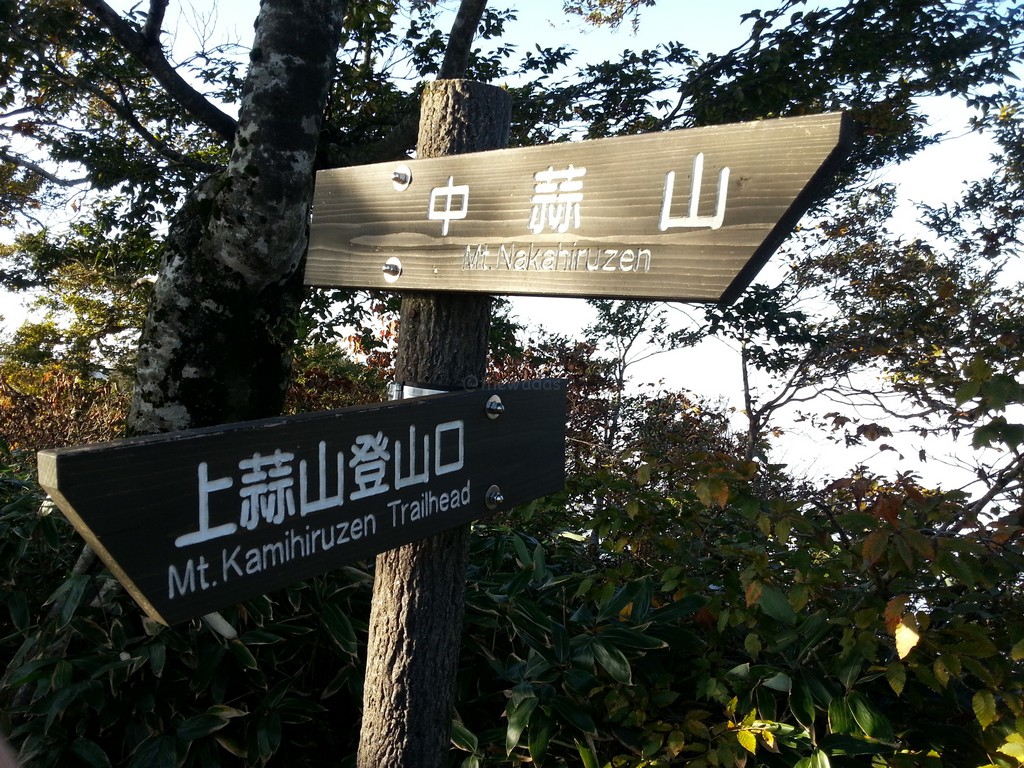 Now we move to Naka Hiruzen. It is supposed to take about 1.5 hours to the top of Naka Hiruzen.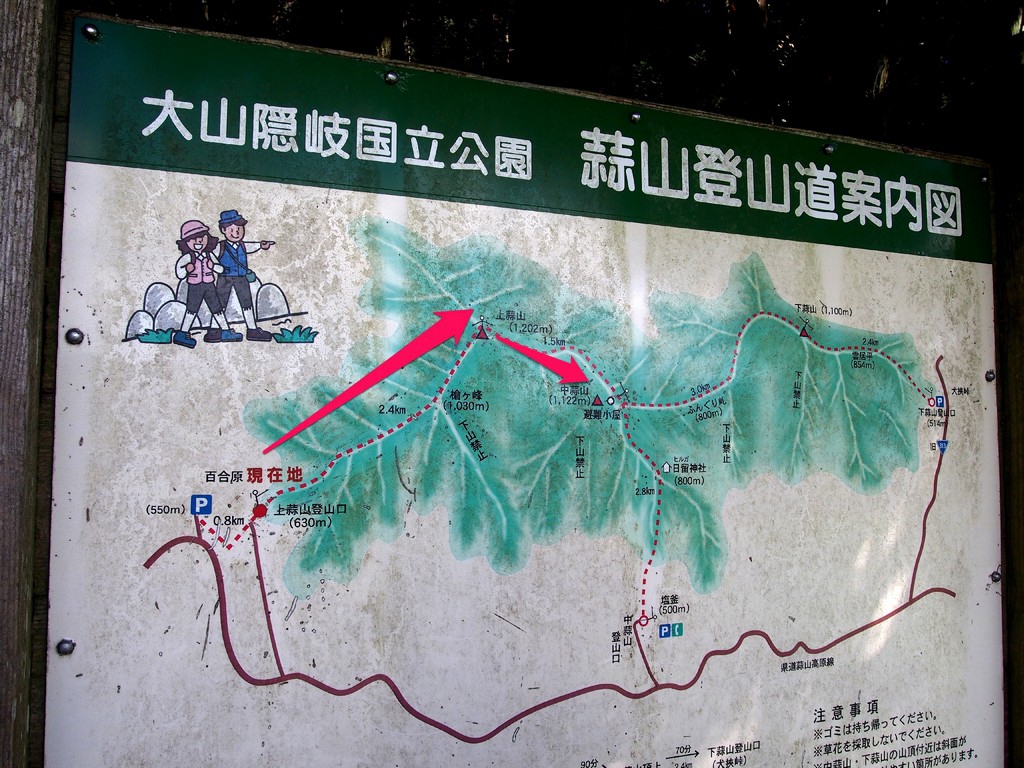 The path gets wild and tougher. Some parts aren't maintained well.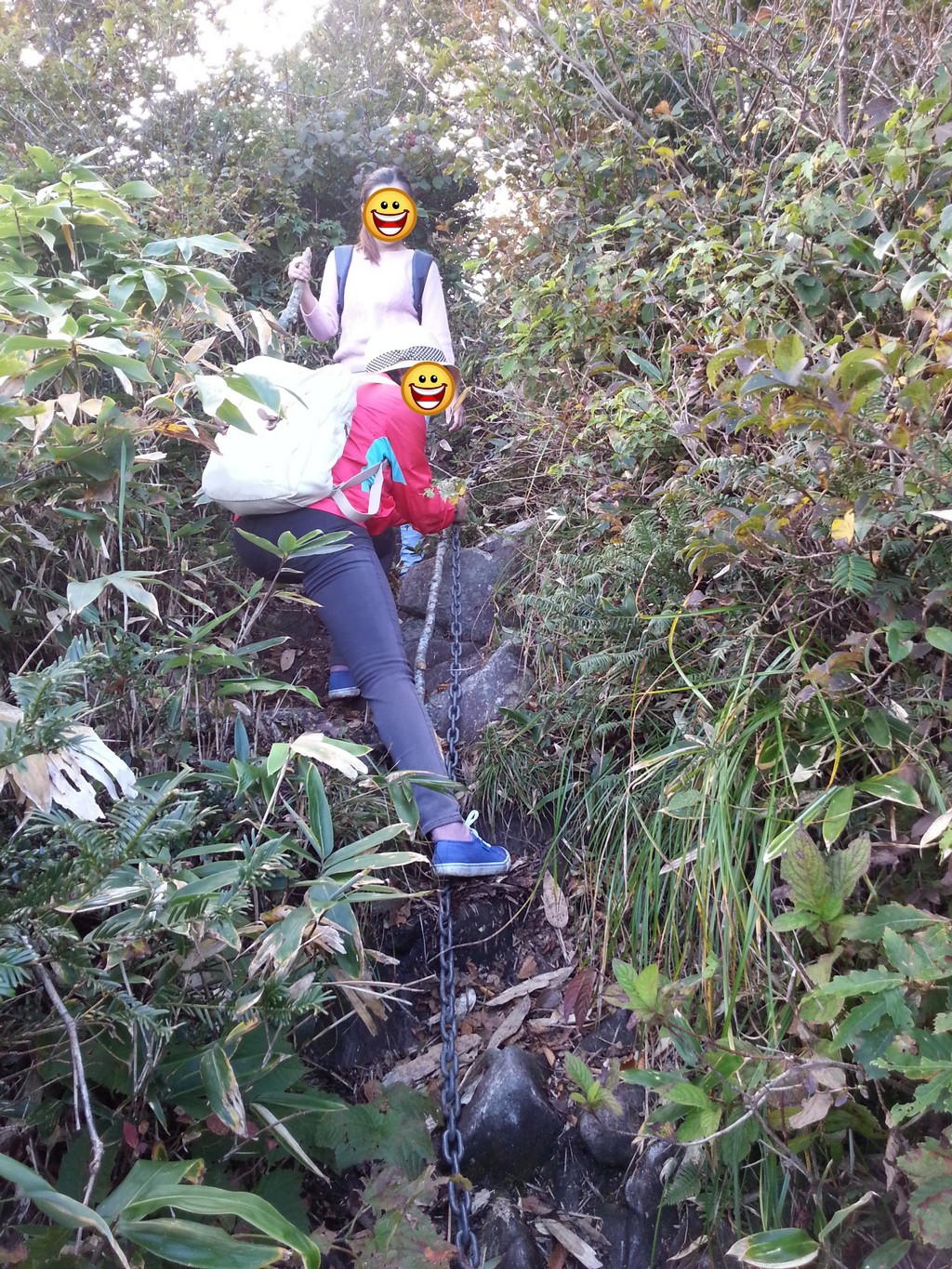 Wow. Look at the fog and a mountain looks like floating, doesn't it. Cool.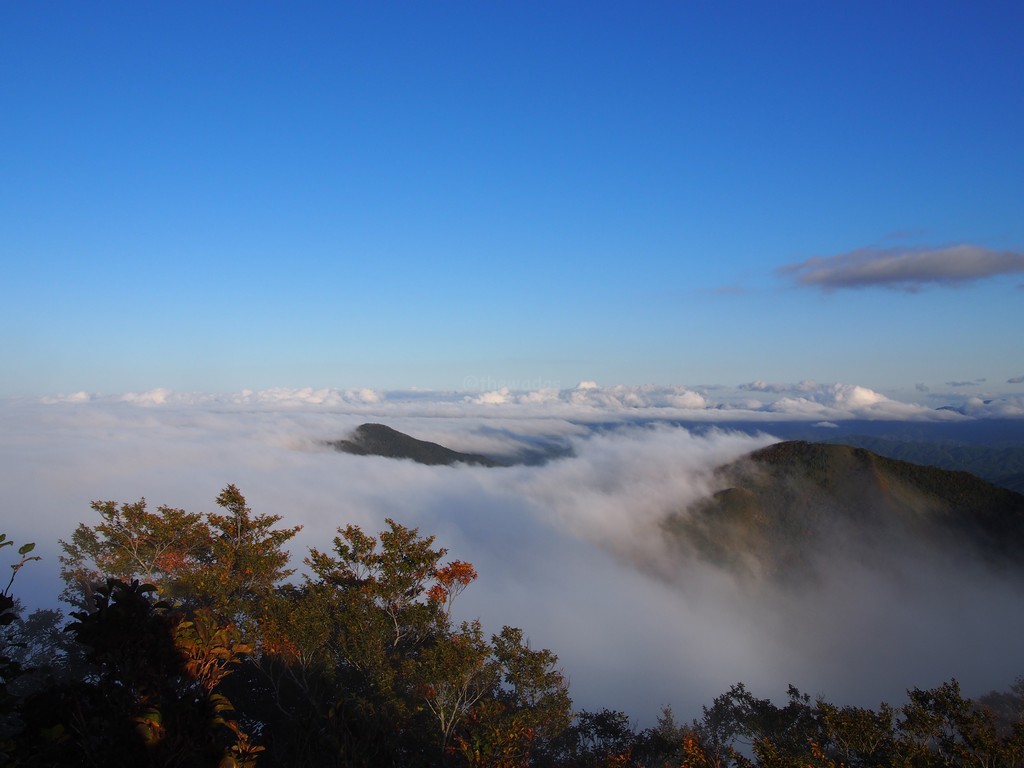 We arrived at the top of Naka-Hiruzen (18:00). The views couldn't be seen anymore.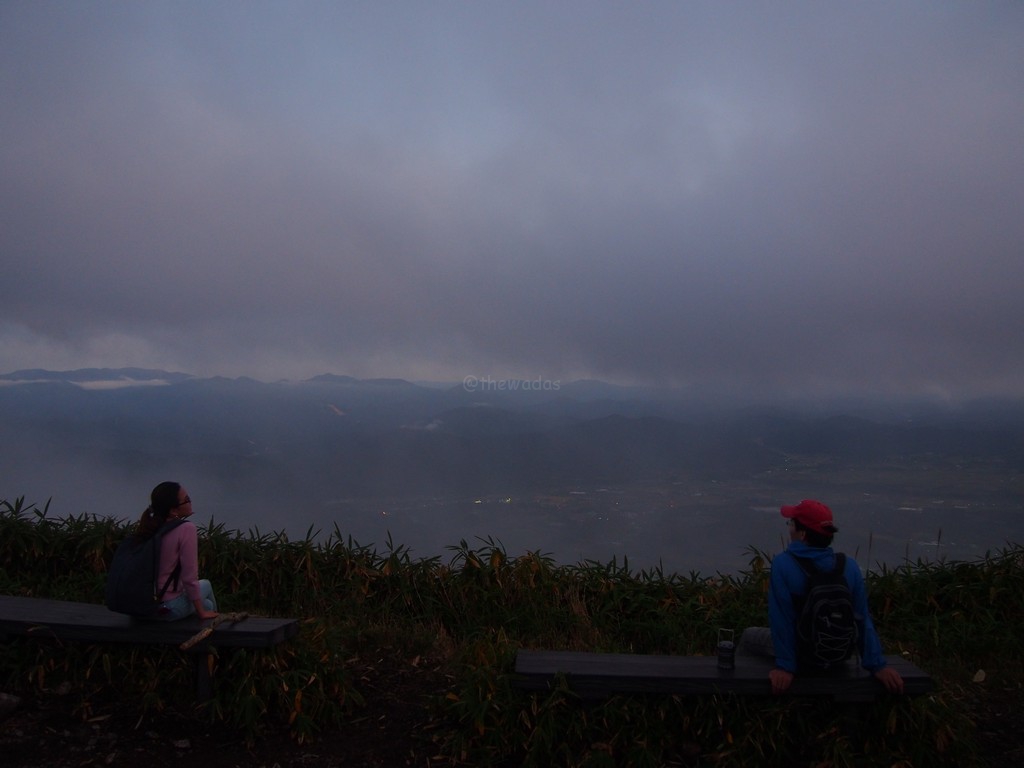 Now we have to go down the mountain.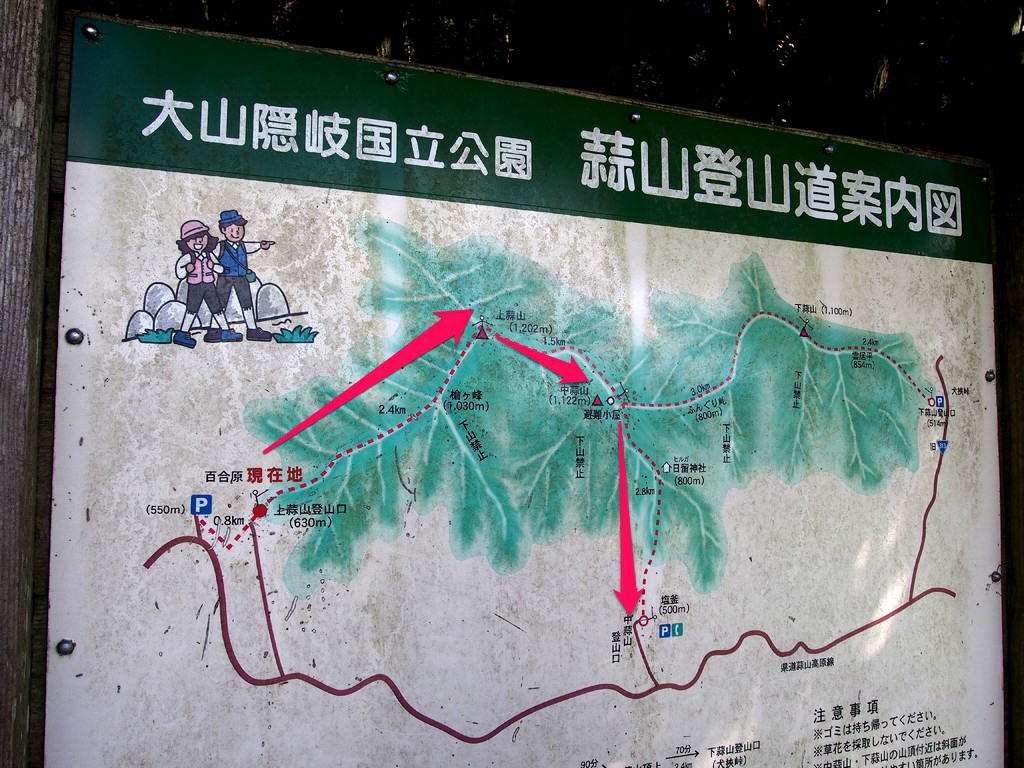 Move towards Shimo-Hiruzen about 30 minutes, check the sign (below). Had to make sure which way we were taking. (not to climb up another mountain).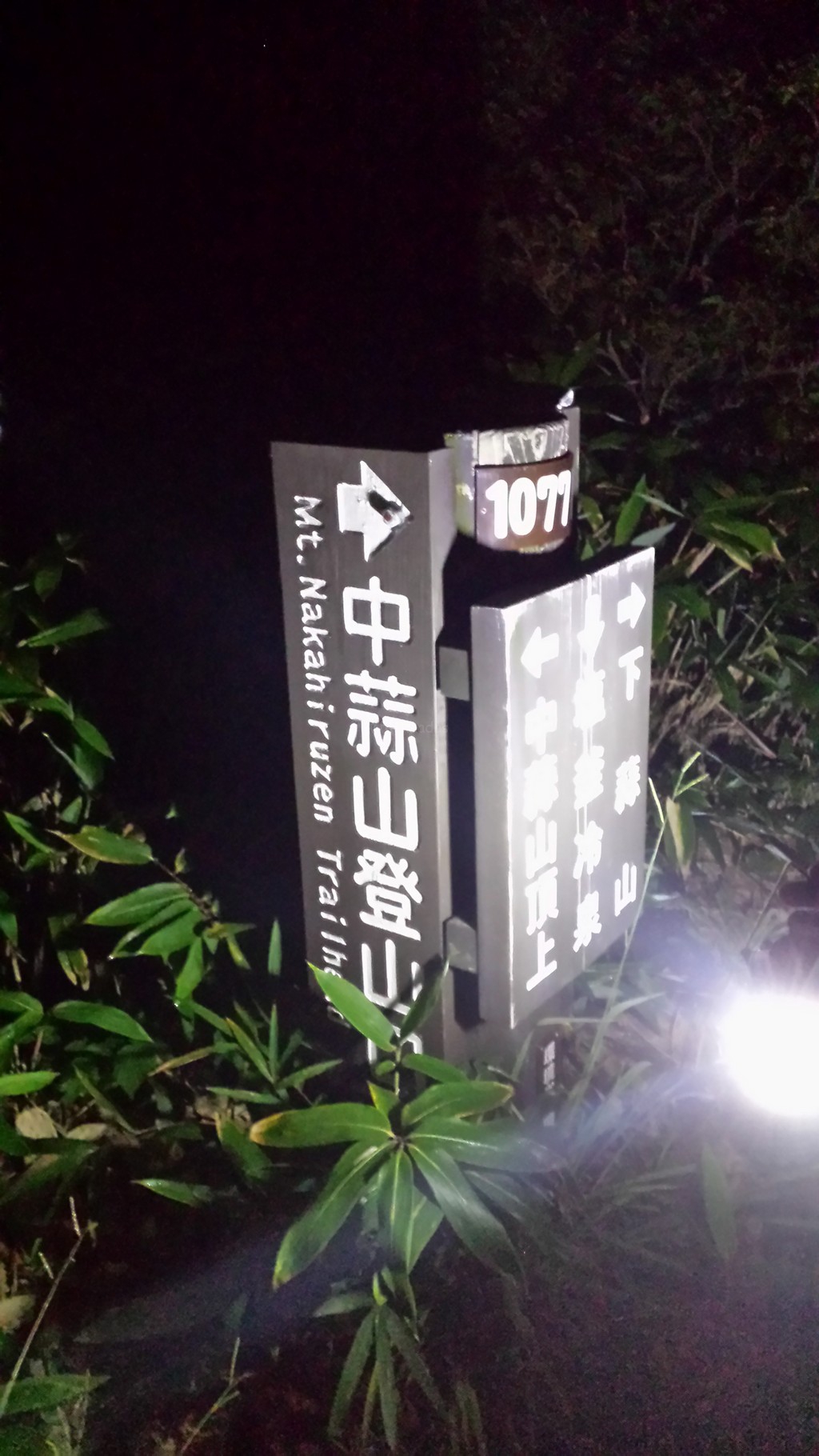 We turned the light on and kept going. It was still very slippery since it rained a few days ago. Three of us held each other's backpack and stepped forward little by little. Kept ringing the bear bell as well. We heard something moving in the bushes many times…. It was supposed to take 1 hour but it took us 3 hours to get to the exit (alive). Yes we did it!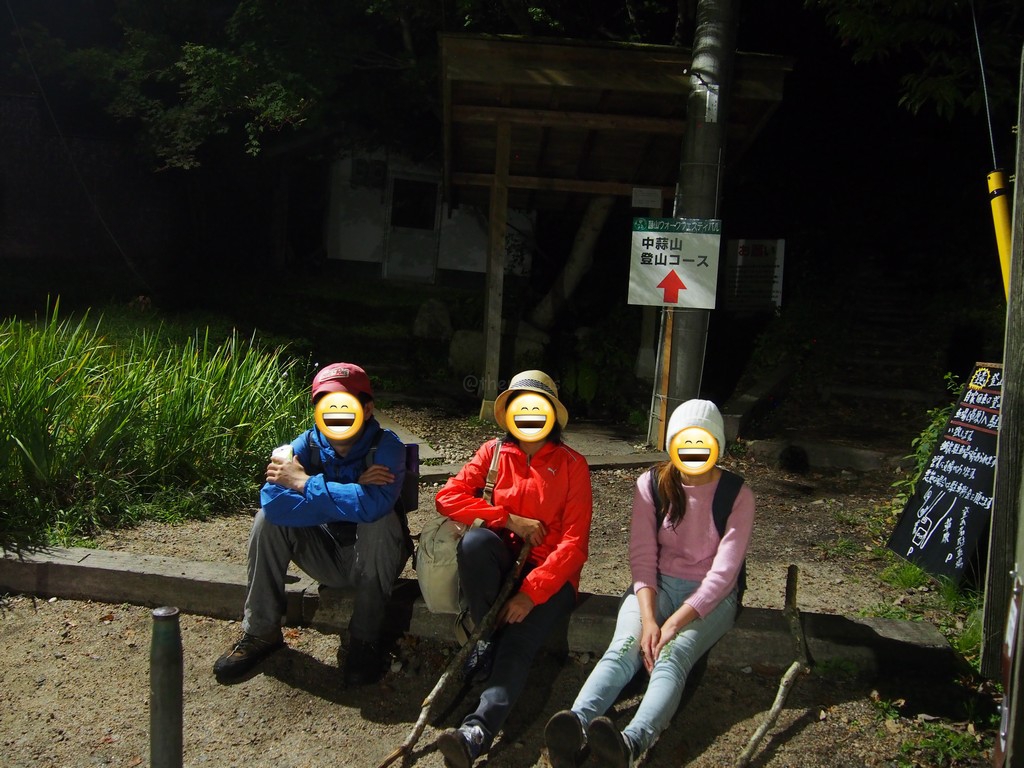 Lesson is learned. START IN THE MORNING (we started after lunch) if you are going this way and consider your capability. We would've been dead in winter. (well, the mountains should be closed in winter anyway). And importantly bring lots of water. We did have it but on the way it ran out and end up we were dying to thirst.
It took us 3 hours to climb down due to slippery ground and dark. It shouldn't take this long in good weather.
Lastly
How do you find it? It was hard but over all we enjoyed the nature! We just needed deeper research. I would like to challenge again sometime.
See you around!