Autumn Leaf Spot in Soja City: Hofukuji Temple
Hi there, it's Mr. Wada back on duty. When leaves turn red, it's like everyone would go to Kyoto. You know what? We can still enjoy autumn leaves in Okayama city as well. Let me show you one of the autumn leaf spots in Soja City, Okayama Prefecture this time.
Autumn Leaf Spots in Soja City: Hofukuji Temple
Access
You can access the temple directly by car but it gets busy at this time of the year. We actually did try but gave up on the way because of the long line-up of cars and I bumped our car into the rock when retreating! >o<). We parked somewhere else instead. So I suggest you take a free shuttle bus to the temple from Soja City Hall which is available during the light-up event period.
Hofukuji Temple
Alright, finally we made it here. Let's go check the temple area first (inside the gate).

Outside Temple
Autumn leaves in the temple are brightened up in silence. This area is admission-free by the way.
This picture below is reflection of the leaves on the pond. Without knowing I wouldn't be able to tell which is real. The water surface was unbelievably calm and clear resulting to this mirror-effect. But I also could impossibly take a good photo to convince you. It looks life there's another world down there.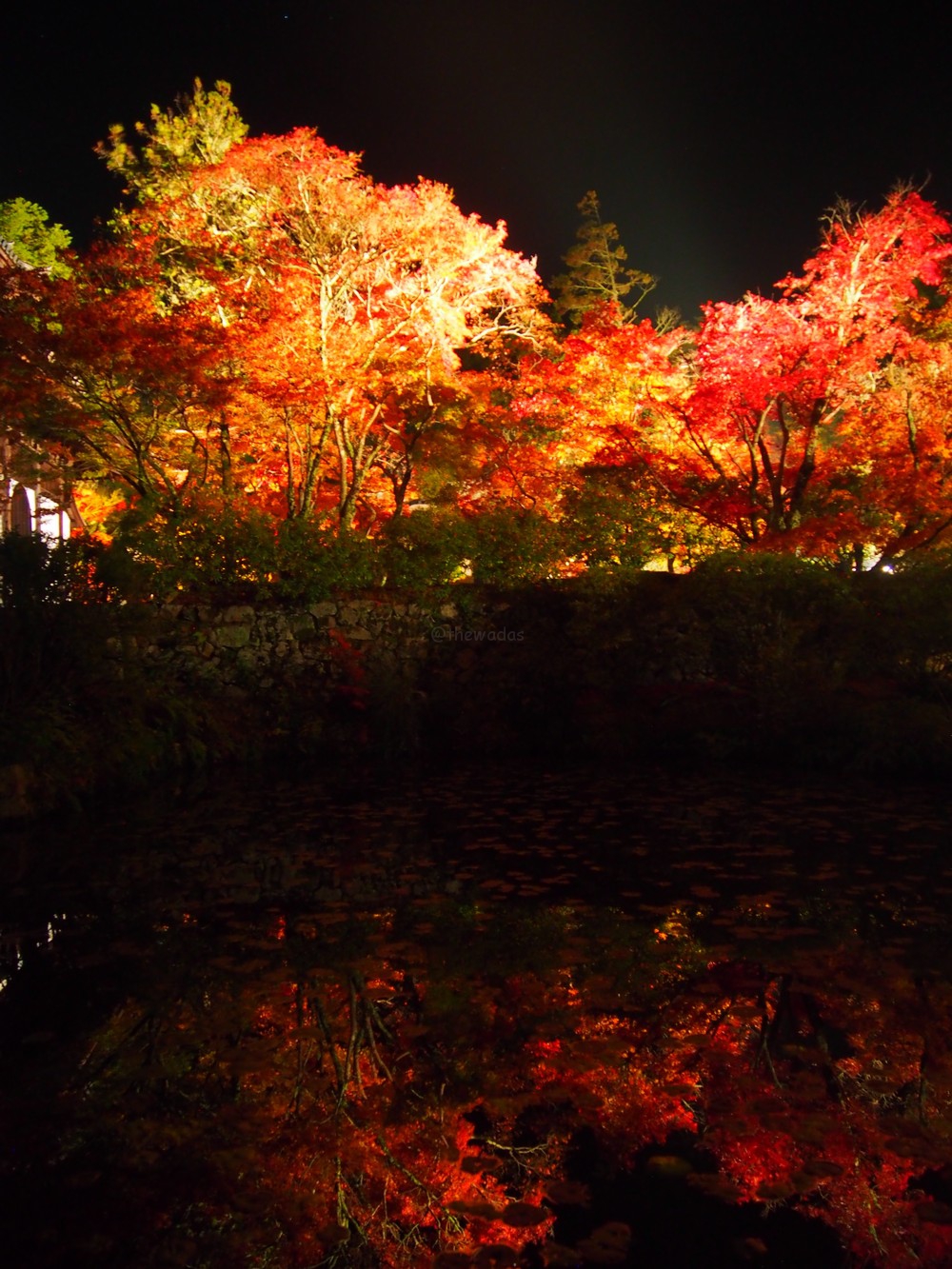 Admission
Entrance for the temple takes 300 JPY. To be frank, I was a bit skeptical if this 300 yen would be worth. Turns out, it was breathtaking and we able to enjoy a small concert by piano and saxophone for 30 minutes. It was a very relaxing and cool moment.
While exploring the surrounding of the temple, I was wondering why the lights were too bright as you might have noticed in the previous photos. When I entered the temple, only then I found out that those lights were positioned as they are to have the best light up effect as you can see in the picture below from inside the temple.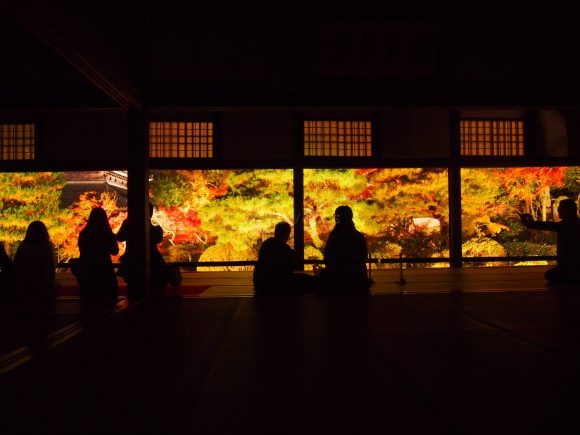 Lastly
How do you find it? Not bad right? I would like to share more places for autumn leaves another time. Well, it was very local but totally worth it.
See you around!
You may want to check this post as well.