Teppanyaki Lunch at Tajima in Kobe
Assalam alaikum. It's Mr. Wada back on duty! I believe "teppanyaki" is one of Japanese words that has been known today. It is sizzling. You know, foods cooked on a hot place. We would expect it meat but the food could be veggies, meat or anything. This time I am sharing our lunch at Teppanyaki restaurant in Kobe called Tajima.
About Teppanyaki Tajima
This restaurant is located inside Portpia Hotel in Kobe City. If you are familiar with Japanese beef, you may think this place serves Tajima beef or Kobe beef. Yes it does, this time though we had sorta specialty meat, Kouchi beef from Kouchi Prefecture (in Shikoku Island).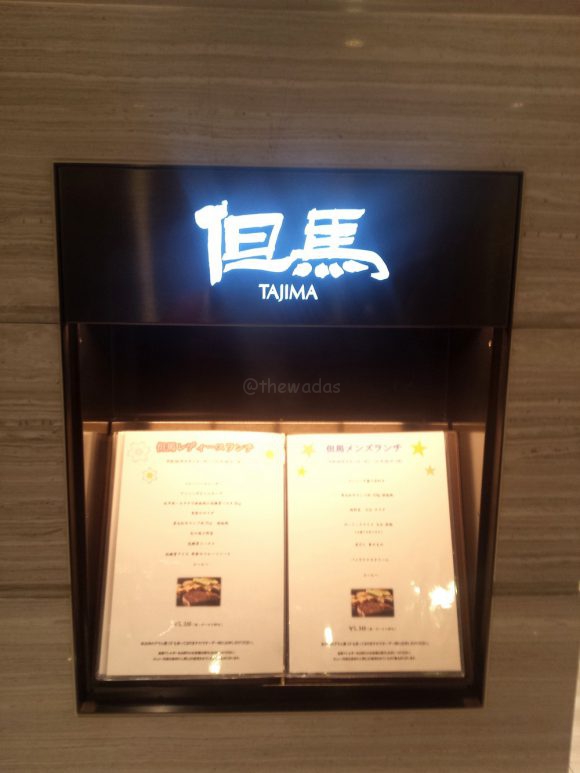 Access
10-1,6 Chome, Minatojima Nakamachi, Chuo-ku, Kobe, 650-0046, Japan
Website: Teppanyaki Tajima
Teppanyaki Course
Appetizer
A set of little dishes was served as appetizer. Starting from left, chicken, chopped scallops and beef.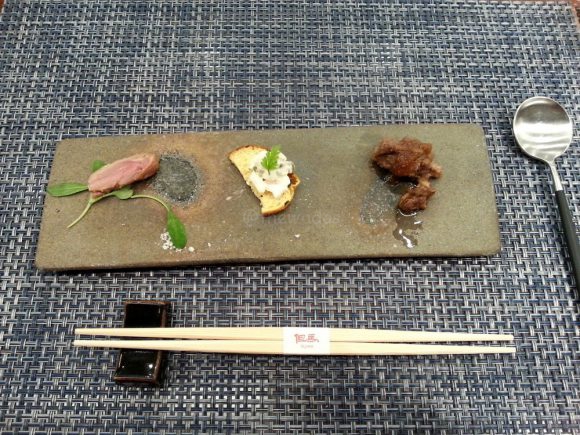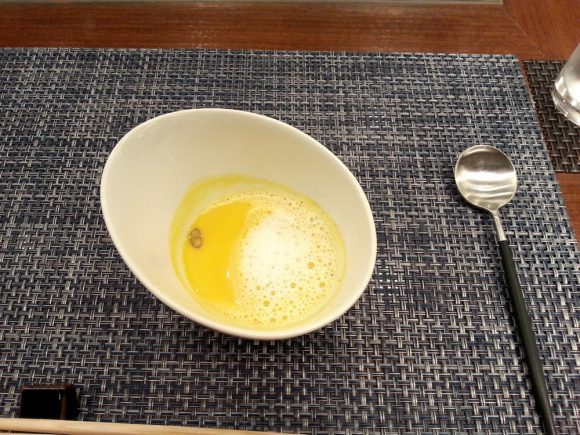 Light pumpkin soup with pumpkin seeds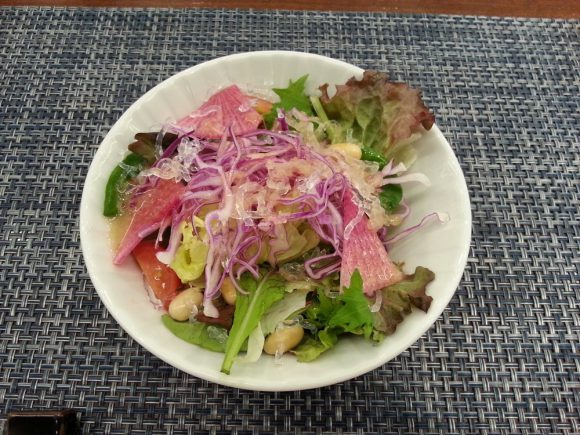 Main Dish
The chef came in. He reminds me of Iron Chef but this is live right over the hot teppanyaki plate!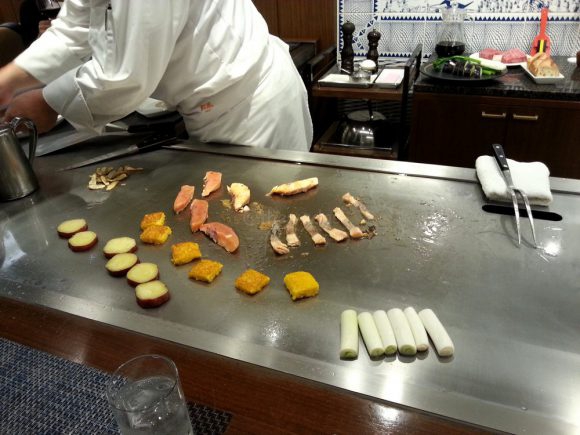 He started grilling veggies for starters.
The yellow square thing is pumpkin risotto.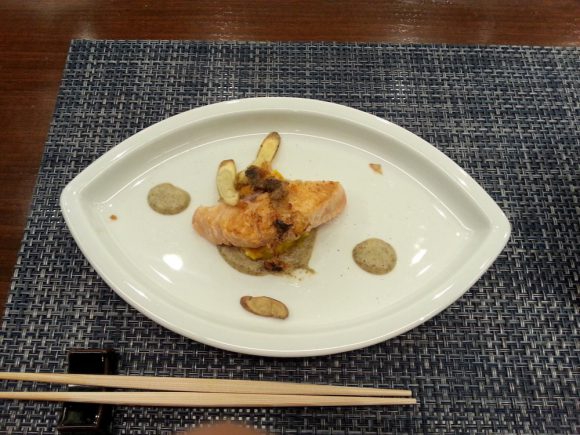 Now salmon. Served with creamy sauce and crispy gobou (greater burdock).
Main Dish
Here comes the meat!
We were asked our preferred degree of doneness and we chose to have it prepared in medium rare.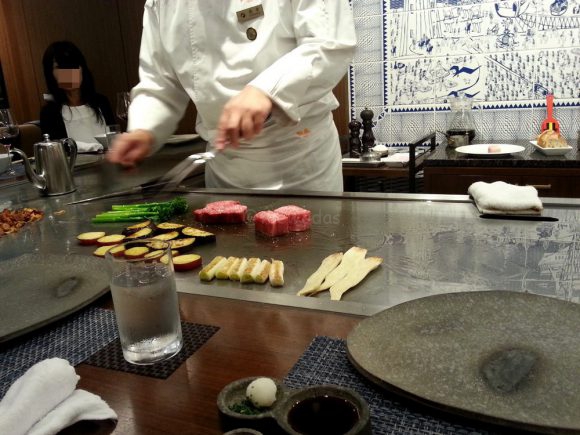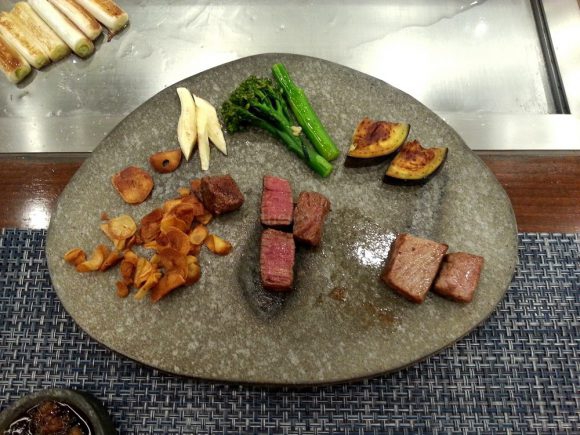 Tada!
The steak is very tender and juicy. I suppose Kobe beef would've been fatter, but this Kouchi beef was fatty enough for me, in a good way. Great.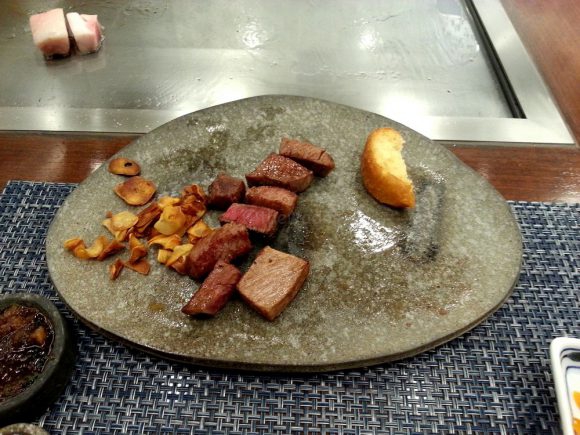 As you see the meat looked very little BUT actually there was another bunch. It seems there was a mistake on the initial amount of meat prepared and the chef noticed it. It turned out quite amount of meat and dishes.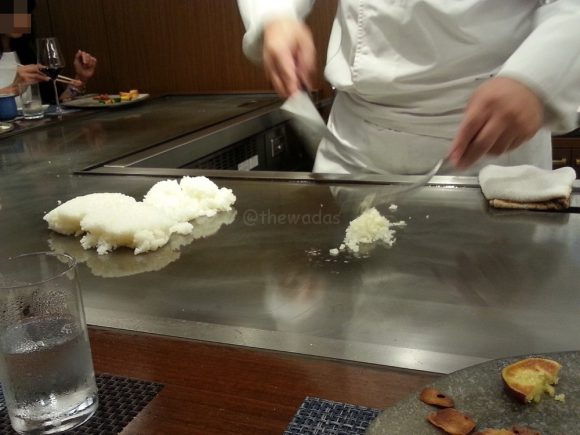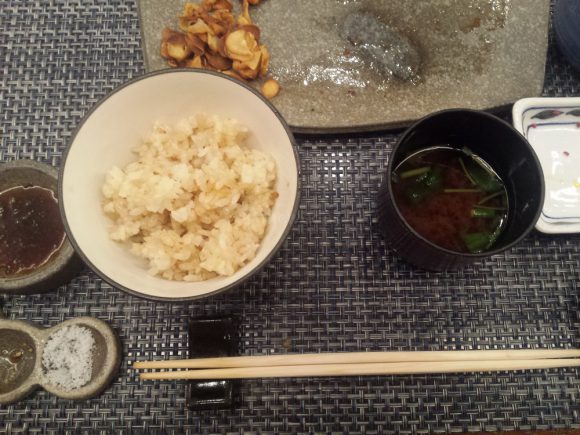 Then we had garlic rice and miso soup.
Dessert
For finale, coffee and dessert.
Burp. Had enough. I wouldn't need dinner.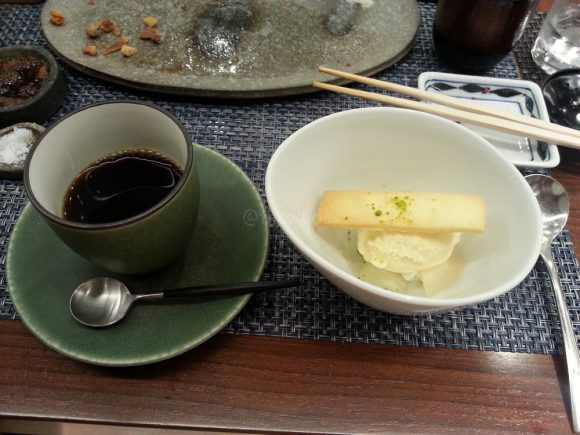 Tip: How to Grill Steak like Tappanyaki at Home
According to this chef, it seems to be impossible to cook meat like Teppanyaki by regular gas stove at home. HOWEVER, he gave us this tip which we possibly can do it as good as at Teppanyaki restaurants.
1. Cook only outside of meat on a fry pan.
2. Cook the meat in the oven by 100 degrees for 10 minutes.
I would like to try it. A great tip.
Lastly
How was it? Well, it was actually a part of our company trip. It is nice to try new stuff like this, isn't it?
See you around!