Cafe & Artspace Fusha in Wake Town
Hi, it's Mrs. Wada back on duty. This time I'm going to introduce another cafe that we visited just recently in Wake Town – Cafe & Artspace Fusha (風舎). Wake Town, by the way, is known for wisteria flowers, another reason for our visit this time!
Cafe & Artspace Fusha (風舎)
Cafe & Artspace Fusha (風舎) is located in a secluded village on a 400-meter high mountain in Wake Town. The building used to be an elementary school (closed last 43 years ago), now owned by Mr. Hideki Kiguchi. Mr. Kiguchi is a wood furniture artist who moved in Wake Town in 1994 and later on opened his workshop and this cafe.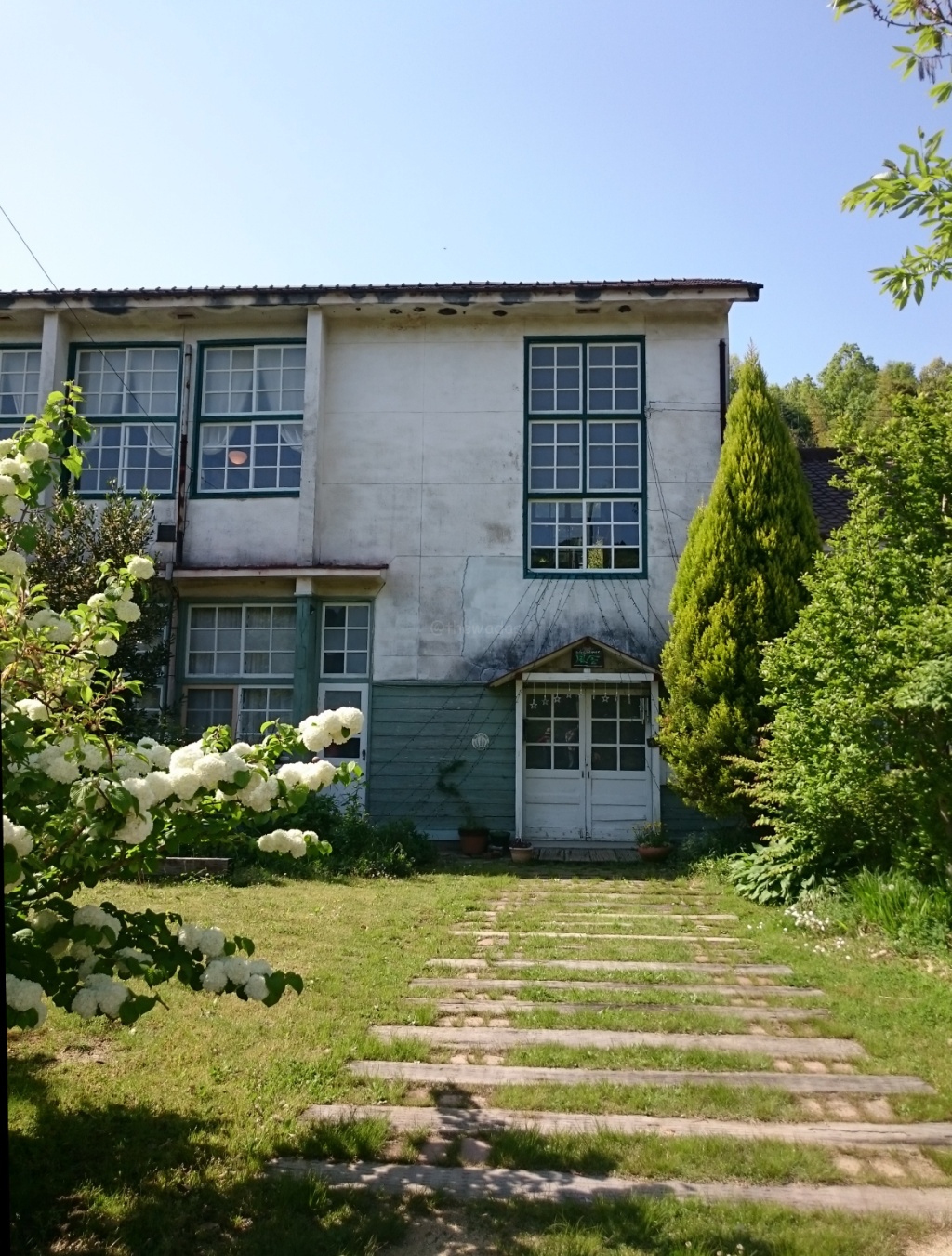 Coffee and Sweets
I'm not sure if I had cold brew coffee before, but I'm pretty sure that this one I had in this cafe is my first time to taste. Quite interesting that it made me want to try making cold brew coffee at home.
Gallery
Surrounding and Outside of the Building
Inside Building and Cafe
Mr. Kiguchi's Artworks
Store Information
Name
Cafe & Artspace Fusha (風舎)
Business Hours
11:00 – 18:00 on Fridays, Saturdays and Sundays only
(Might open on holidays, too. Check the owner's blog (on the website) for updates.)
Website
https://kiguchi.biz/fusha/ (in JP)
Address
1981 Kitayamagata, Wake-chō, Wake-gun, Okayama-ken 709-0504
It's an interesting experience to be able to go inside an old school building, enjoy a cup of coffee and sweets and hear stories from the owner and other customers. In the old days, students of this school were from families who lived and worked at nearby coal mine, nearby like more than 1 hour walk though.
By the way, on our way out, the security chief officer keeps barking towards the direction where we didn't sense any presence of anyone… Thanks for reading!