Erstaunlich! The Sand Museum in 2015 (Germany)
Hi it's Mr. Wada back on duty. Let me continue our trip in Tottori. It's day 2.
Day 2
Good morning! Day 2 begins.
Sanin Kaigan Geopark
Camping went alright. It was a cool night and no mosquito or bug got into the tent. I hurt my butt a little though.
Camping in Tottori DAY 1: Sand Dunes and Starbucks – The Wadas On Duty

It was rather early. We grabbed some food for breakfast and drove around until the sand museum opens.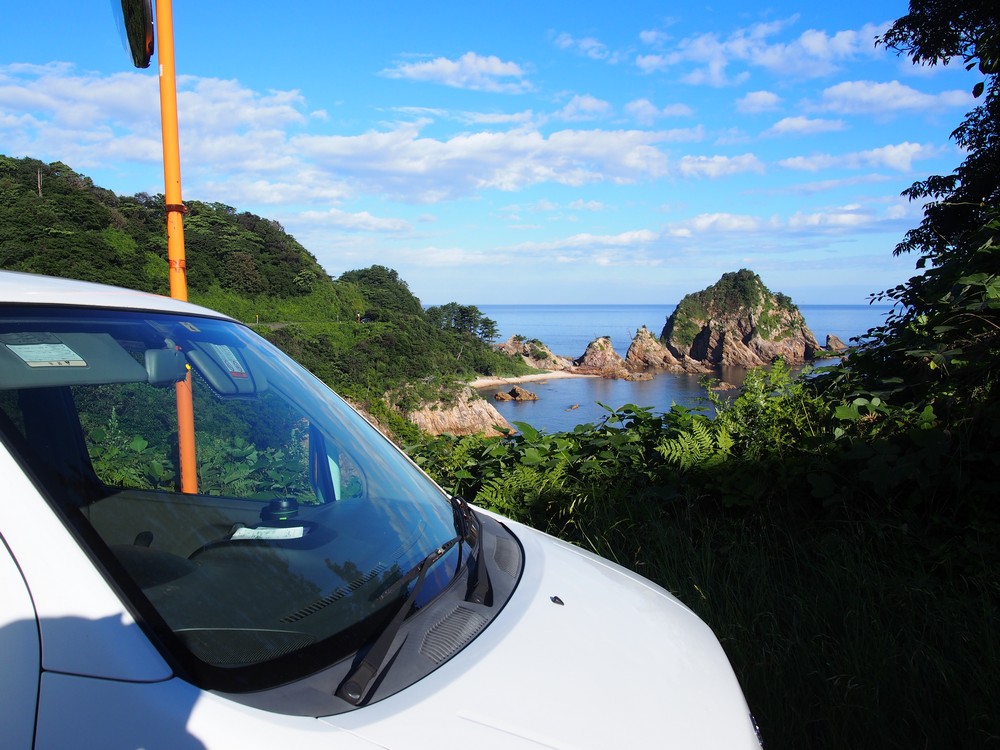 OK, it's about time. We headed back towards the sand museum.
The Sand Museum

The welcome sculpture awaits you in front of the entrance.
It is actually our THIRD time there. The first visit was by a bus tour in 2012 but duration of stay was very short. We only had 30 min to look around back then (crazy!). So we visited there by car for the second time in 2013 which gave us plenty of time. Unfortunately we missed it last year, but now we are back!
I bet you are thinking WHY we visit this place every year right? Here's the thing. This place has a concept for each exhibit every year, For instance, 2012 was England and 2013 was South East Asia, and this time is Germany. It would never bore us!
Anyways, let's enter the museum. Entrance fee is 600 yen for adults (300 yen for kids). Camera is allowed in all areas! (thumb's up)
As passing through the door, you are in the sand world.
Here's a series of Grimm's Fairy Tales.
Huge one takes the center of the exhibit.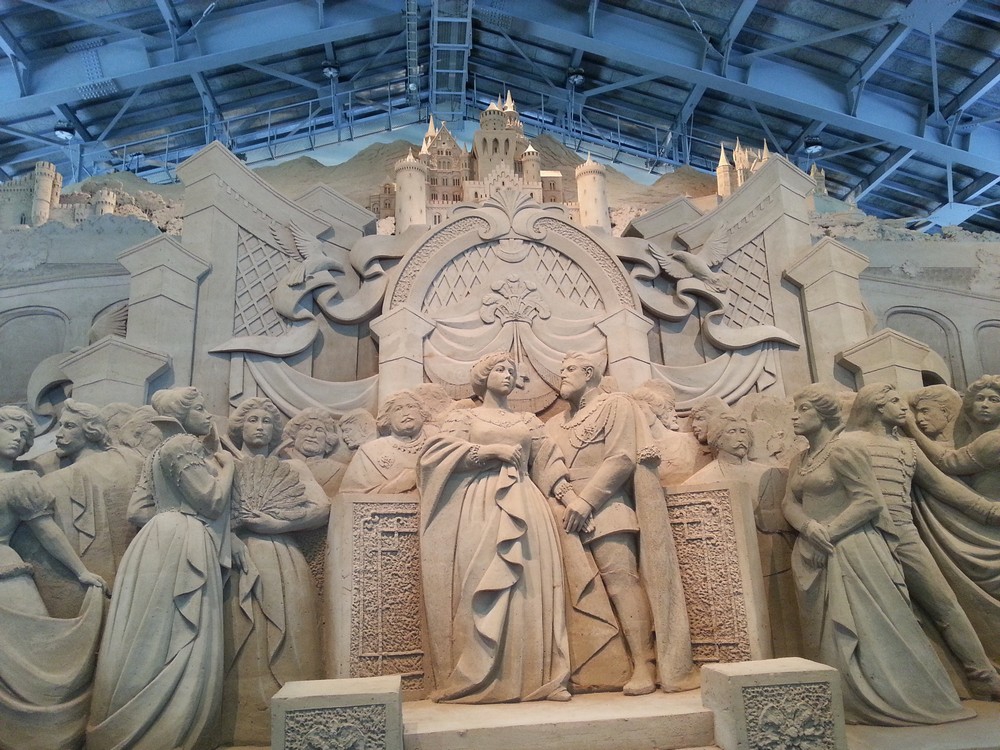 Come to think of it, Germany is full of stuff! (no offense). Grimm, technology, sport, inventions and so on. It was also a good opportunity to know more about Germany. Now I am already looking forward to seeing new works next year!
Lastly
How was our trip to Tottori? Even though Tottori doesn't usually get to the top list for places to visit, the sand dunes and the museum are definitely worth visiting. If you have a chance to visit, please consider.
See you around!
Reference
Official Website: The Sand Museum