Yakult Factory Tour in Wake Town, Okayama
HI there. It's Mr. Wada back on duty. I would like to share our Yakult Factory tour in Wake Town.
Yakult Factory Tour in Wake Town, Okayama
Do you know what Yakult is? If you are in Asia, you may have heard or seen it. It is a probiotics drink. To explain it simply, it's a drink with good bacteria that works in your intestines and brings you health benefits.
The Yakult factory in Wake Town (Okayama Prefecture) is for mixing the Yakult solution (from another city) with other ingredients (like syrup, etc), bottling, and shipping! By this tour we can learn how they do those process and some history. It takes like an hour in total. FYI, you have to have a reservation if you would like to join this tour.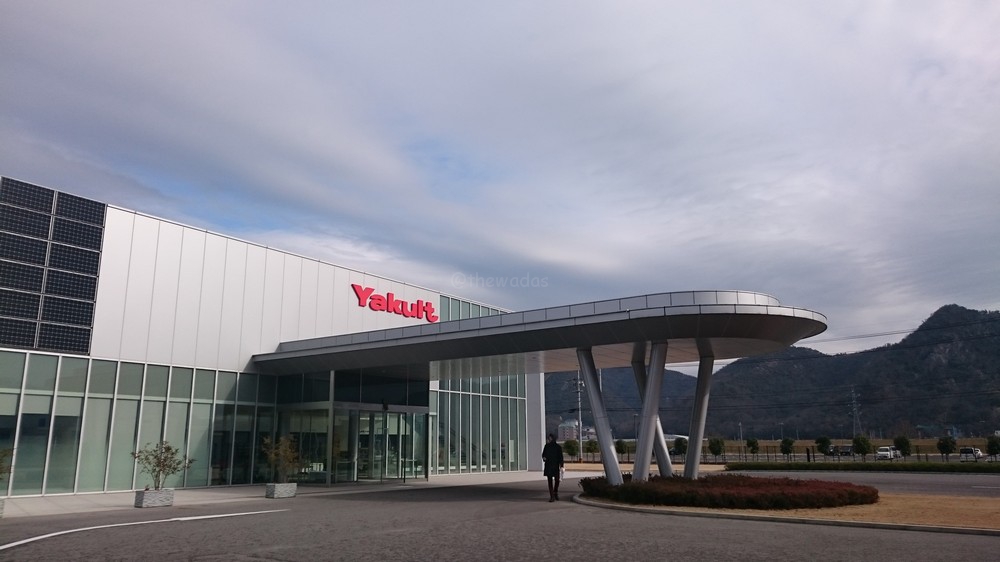 Learn History of Yakult
OK, shall we go take a look? At entrance. Tell the receptionist what time your turn is scheduled. Some information on the displays is interactive. You can tap and play local TV commercials in other countries, etc. Very interesting.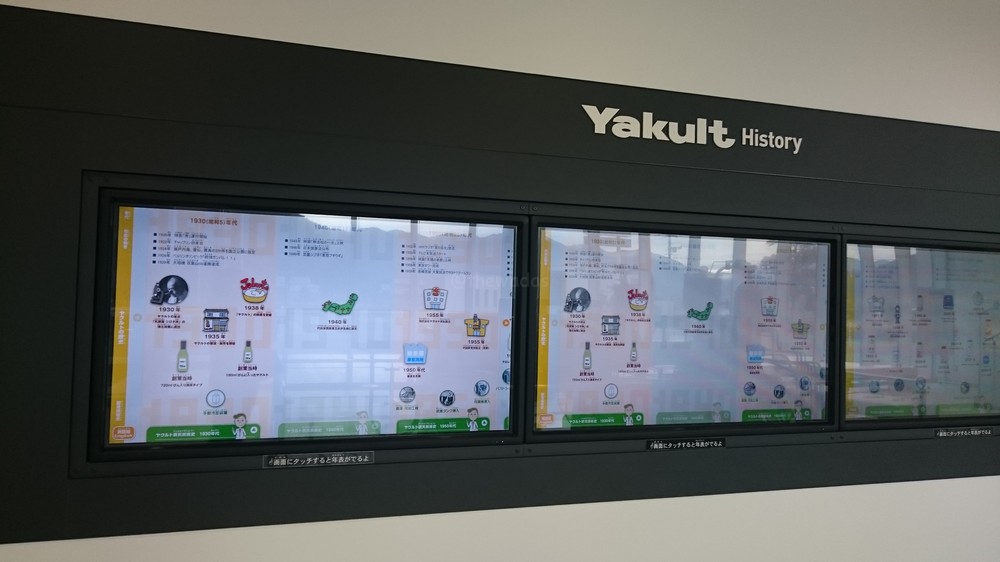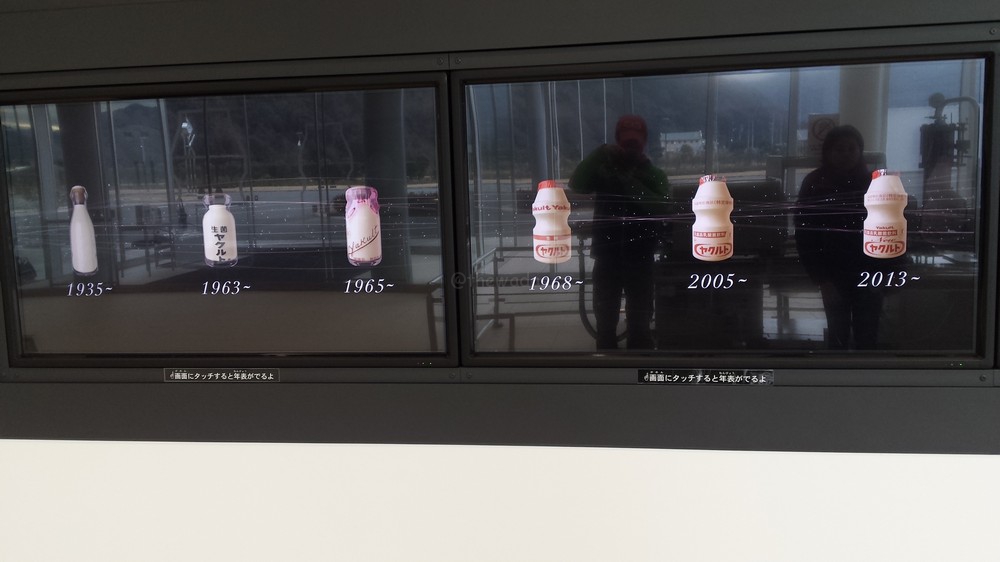 Go upstairs by elevator or stairs. Some playable games are available while waiting for the tour to begin.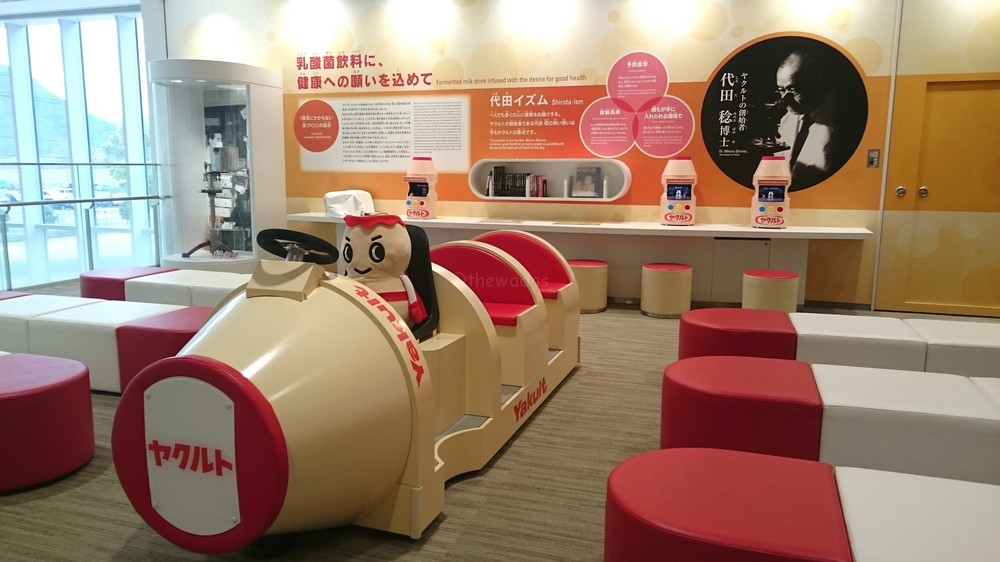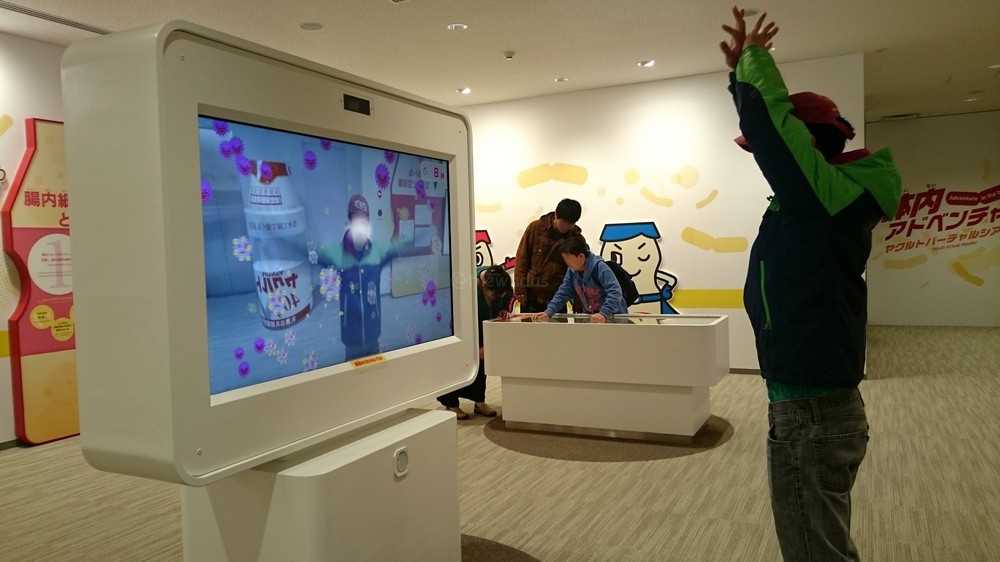 Factory Tour Begins
The very first part was introduction with a short animation (for 10 minutes). Small kids would be excited but it was a little too much for a giant baby like me. A sample drink kept me alive. Heh heh.
Now real factory tour begins. Unfortunately camera is not allowed during the tour (too bad!). We watched through the entire process from mixing – bottling – shipping. It was impressive that almost all process is automated. The guide told us that employees in this factory are like 160 in total. To this huge factory 160 sounds quite few, I'd say.
At the end souvenir bags were given to participants.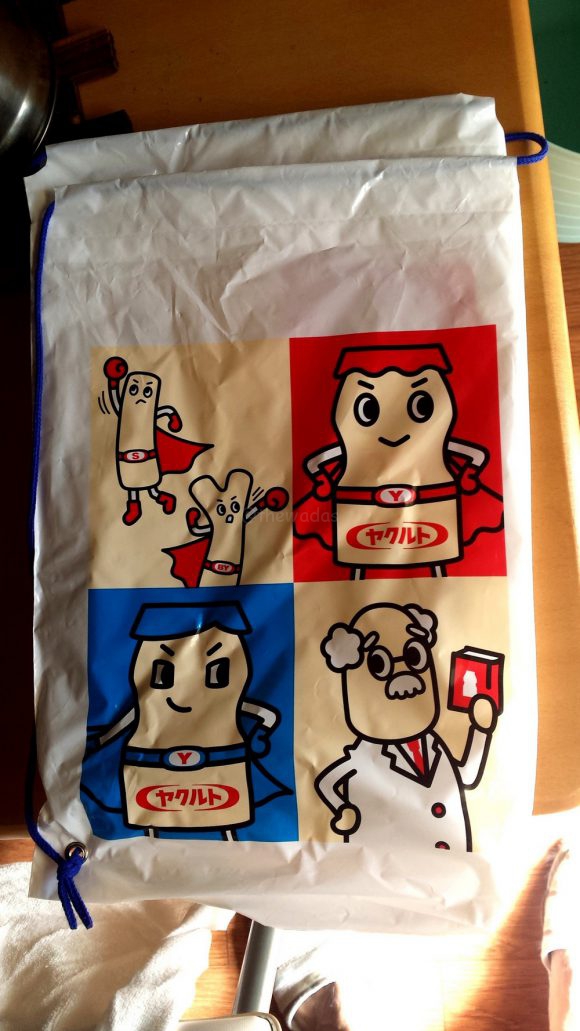 A sample drink, a drink opener (made from used Yakult bottles). Cool.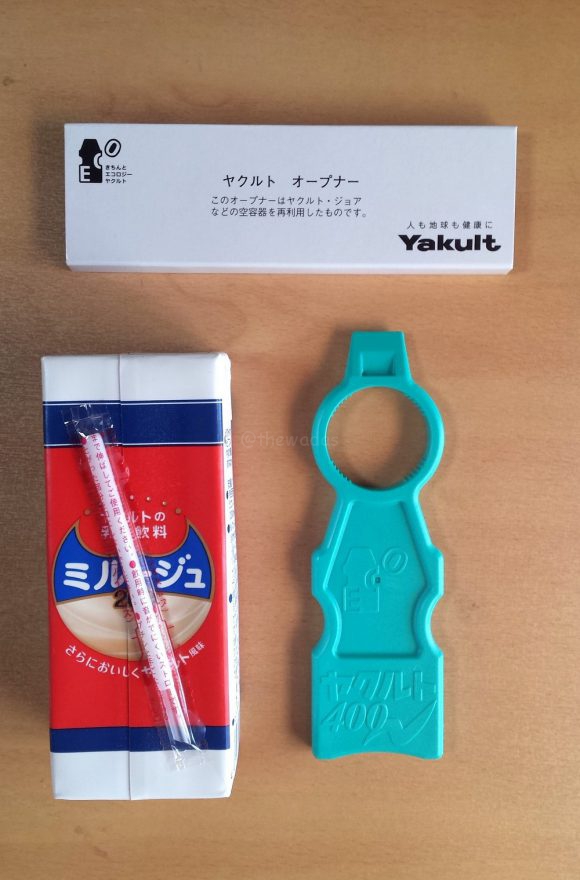 Information
Note: You can NOT join the tour without a reservation.
Lastly
How do you find it? This would be interesting if you are not familiar with Yakult. By the way this factory is close to the Fuji park (wisteria park) in Wake Town as well. Probably you could stop by after watching the flowers.
See you around!