Cleaning Time: Ways to Get Rid of Cockroaches and Bugs
Hi guys. There's a thing I can't stand in summer. What freaks me out here is that bugs and roaches seem to be more active now. It is said that spotting a roach means there are millions of them hiding in your place! (Oh don't lemme even imagine that!) And yes, I have seen some for the last few months.
Summer is especially a tough moment for maintaining stuff. Foods in kitchen get rotten easily which would be the best environment for THEM! I believe no one on earth likes roaches and bugs right? (Well, excluding bug researchers, etc.) OK, I will share different ways to get rid of cockroaches and bugs from our place. It's cleaning time!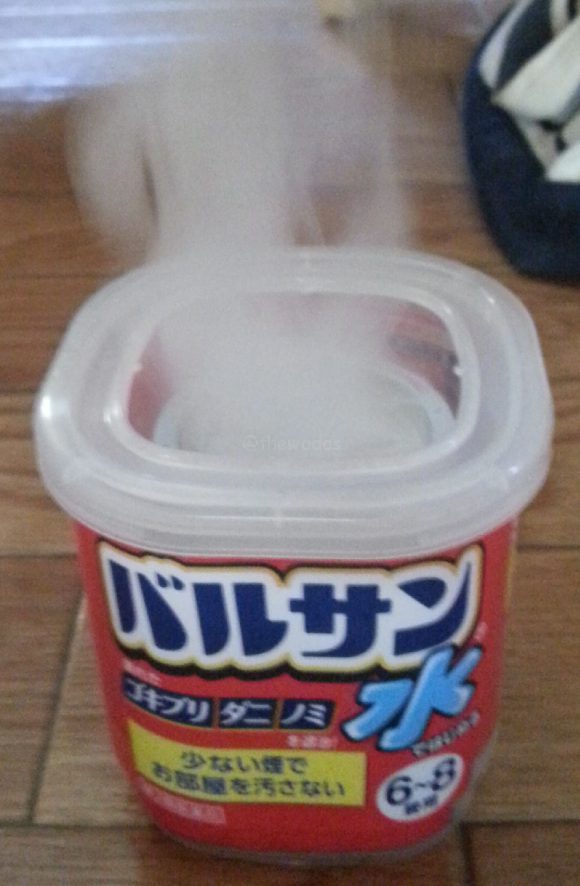 Ways to Get Rid of Cockroaches and Bugs
Sticky Fly Paper/Jelly
Sticky Fly Paper
Available at 100 yen stores. It works pretty good for catching food flies.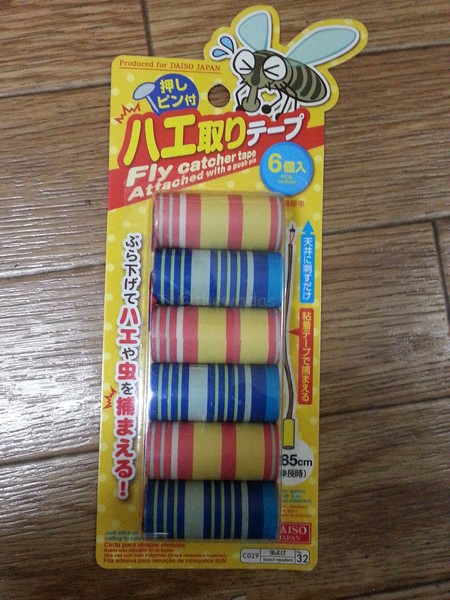 Hang it like this in the kitchen, etc.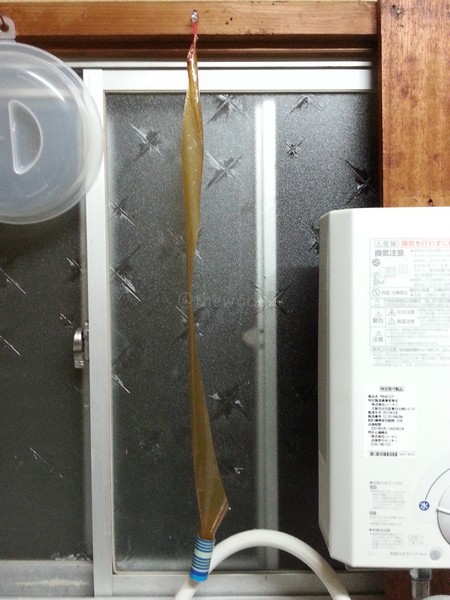 Sticky Fly Jelly
This one was a little pricey like 1,000 yen (for 3 pieces). I've seen a similar item at Daiso as well.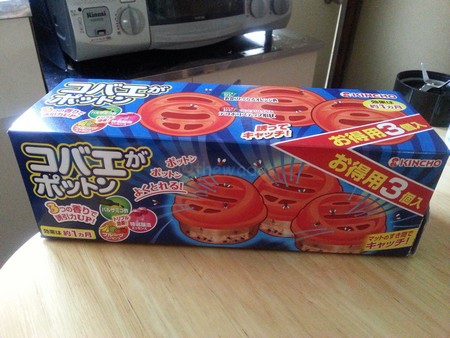 I also set this around the sink in the kitchen. The effect last for about a month.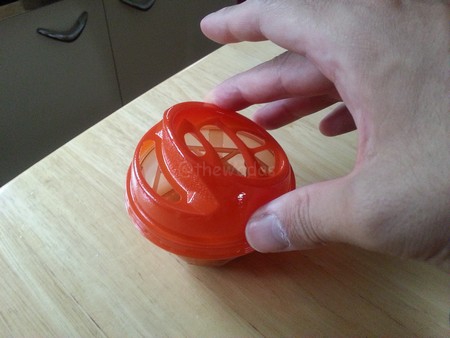 Bug Spray
Available at drugstores for about 600 yen. It's only an instant solution but I don't mind, I just can't keep them in my sight!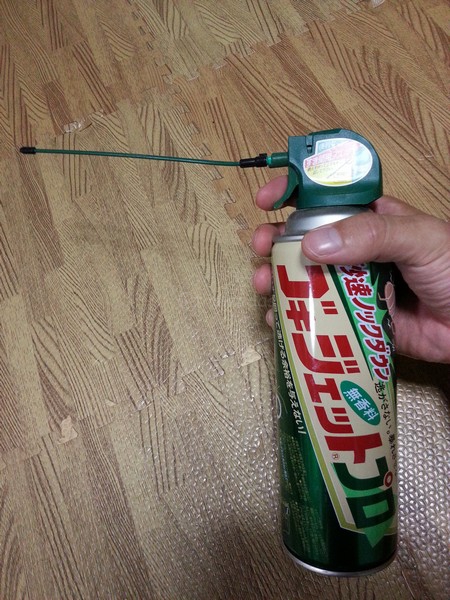 Cockroach Trap
Available at drugstores for about 500 yen (contains 5 pieces) or at 100 yen stores. Once cockroaches step in, they are done for. Sticky floor inside this little house would not let them escape! It actually feels good when I see them trapped in. HOWEVER, again, it isn't really a solution. You know, others are still hiding.
Bait (poison)
Available at drugstores for 500-600 yen (with 16 pieces) or 100 yen stores. Cockroaches eat this and spread it to others through their defecation. We can't see it happening but it seems to work.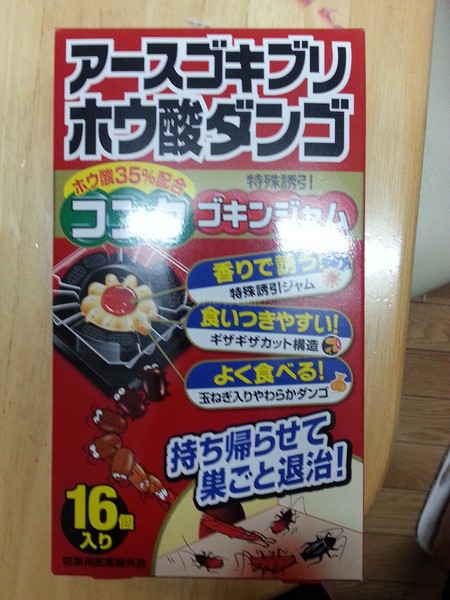 Set it where cockroaches crawl around.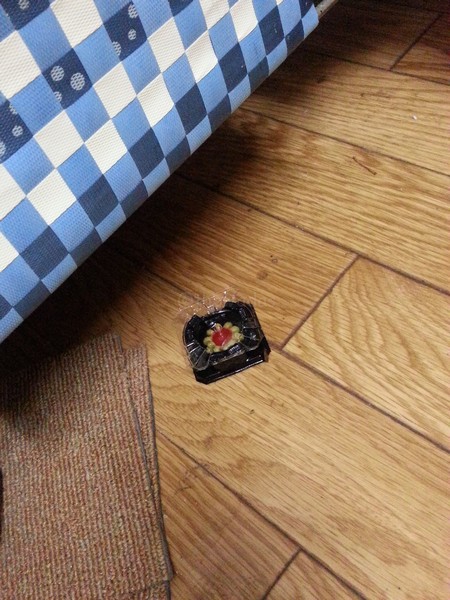 Smoked Agent
Available at drugstores for about 1,500 yen with three pieces (also available individually). This is the best way for exterminating cockroaches and bugs. I normally do this once or twice a year.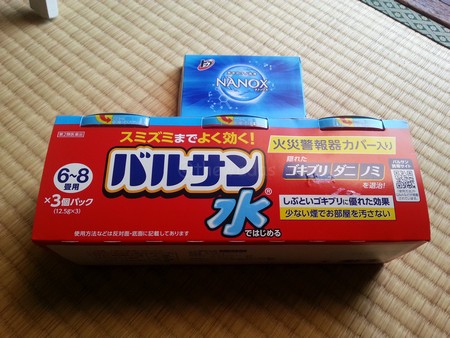 Here's a quick instruction.
How to use the Smoked Agent
Open the package and take all stuff out.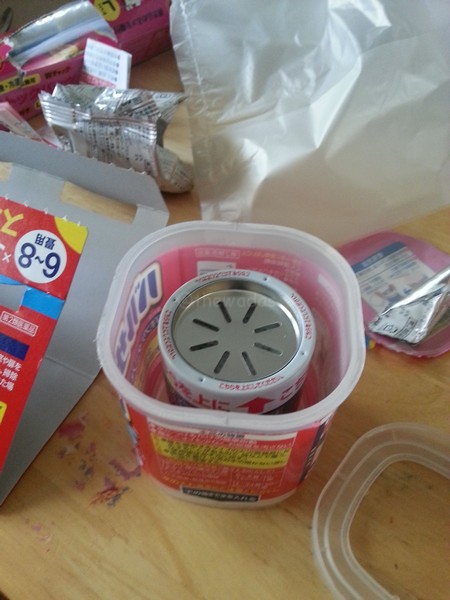 This is for covering the fire alarm.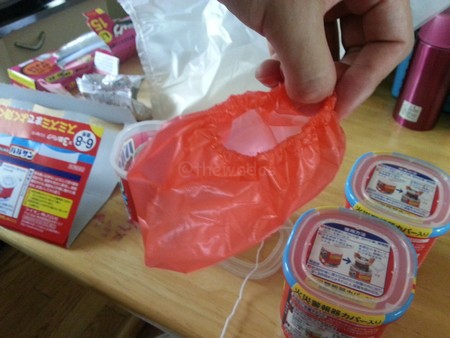 Take the main body out of the cup, fill water into the cup up to the line indicated, and put the main body back.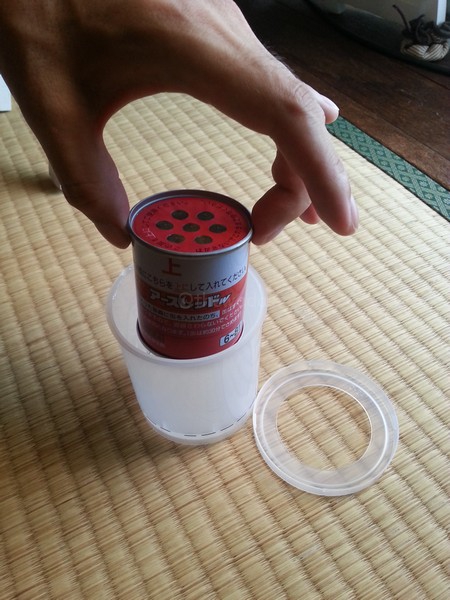 Leave it in the center of the room and now you are out of here! Oh, don't forget to keep the closet and kitchen cabinets open to let it run throughout the room. It might affect electronics, so better cover TV, PC, especially food, just in case.
It gives you 30 seconds until it starts releasing smoke. Now evacuate!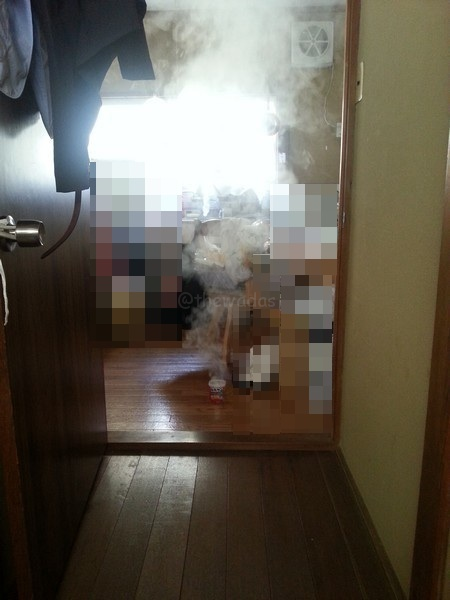 Instruction says let it run and leave for a few hours. I normally set this before hanging out which would give it enough time.
Clean the room(s)
Upon your return, don't forget to vacuum clean the room(s). And, we're done! This place is cockroach-free now!…hopefully. Of course we gotta keep our places clean. They will come back soon otherwise.
Extra Tips
To keep them away from your place, you could spray lemon juice (mixed with water) where cockroaches might be around (apparently cockroaches don't like the smell of citrus). Also I've heard menthol oil (mix with water) would work as well.
Lastly
Hope it works for you. Do you know other ways to get rid of cockroaches and bugs you use yourself? Share it with us.
See you around!
You may also be interested in these.
Cleaning Time: How to Prevent Pinky Molds in Bathroom
DIY in Japan: How to Replace Window Screens
How to Write Nengajo (Japanese New Year's Card)
How to send Nengajo Through Web