Life-Size Gundam Statue in Tokyo
Hello world, it's Mr. Wada back on duty. It is a continuation of my memories with Gundam statues. So after the exhibition in Shizuoka City, Gundam moved back to Tokyo. After years, we had a chance to visit life-size Gundam statue in Tokyo.
Life-Size Gundam Statue in Tokyo
So the Gundam stands here in Diver City, Odaiba, Tokyo, together with its Gundam cafe and the store. Diver City comes from this Odaiba area. You know, Odaiba….Diver……what a joke. Although it was my second time to see him, he looked awesome as ever! Unlikely the day in Shizuoka the weather was perfect, so I was able to take great photos this time. Hehe. With the building behind you can see how tall he is now.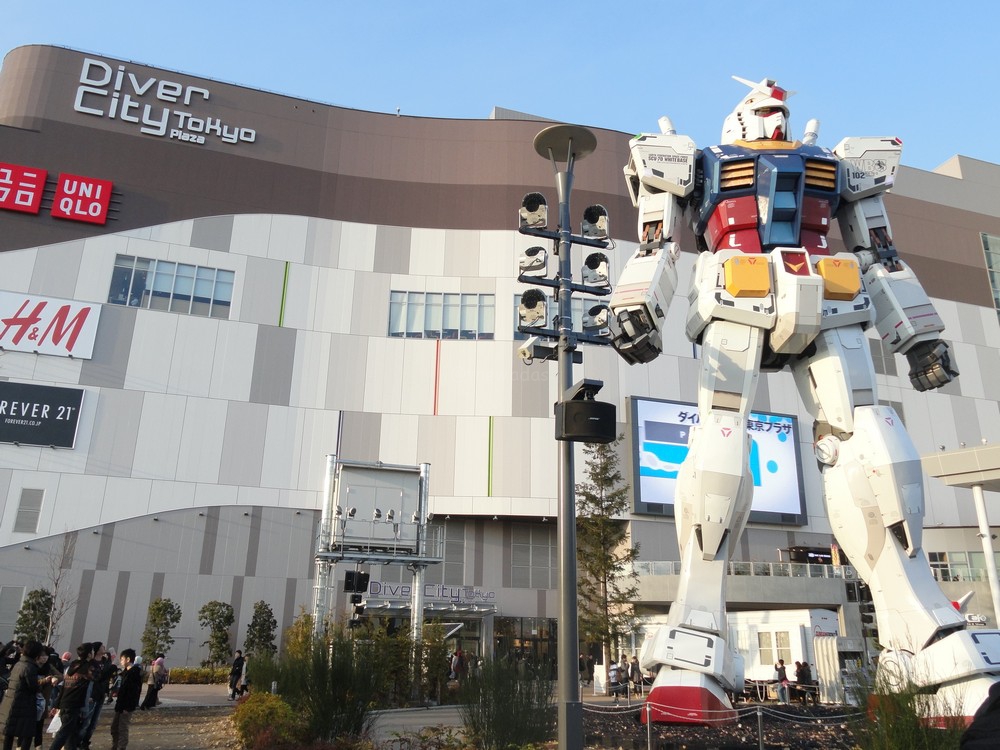 Access
1-1-10 Aomi, Koto-ku. Tokyo

Admission
FREE (Gundam Front Tokyo beside this statue takes entrance fee though)
So Long Gundam
Unfortunately, this coming March 5, 2017 will be the last day for the life-size Gundam in Tokyo. I don't know if this will move to somewhere else again but as of January 2017, I don't hear any update about it. The Gundam store beside it will also close on the April 5th.
Cheer up guys. There will be still Gundam Z in Okayama! Check this post below and take a RIDE.
[UPDATED on April 30, 2017]
The Gundam Base Tokyo will newly open in summer, 2017 (at the same place) which focuses on more selling Gunpla. Moreover, there will be a new Gundam statue in Autumn!
Lastly
How do you find it? It's definitely been as symbolic as other landmarks for years. Making something like this out of animation for real is a totally crazy but amazing idea, don't you think? I hope it will be back someday somewhere. If you are in the Kanto region, you gotta go see it before it's gone! Don't miss this chance!
See you around!
You also might be interested in these
Exploring Starbucks Concept Store in Ueno, Tokyo
Super Affordable Unagi Restaurant Unatoto in Tokyo
Awesome Aburasoba Ramen in Tokyo: Daruma no me
How to Get Tickets for Ghibli Museum in Mitaka