Annual Gundam Ride in Okayama
Hi, it's Mr. Wada on duty. Do you know that life-size stuff has been sorta trend in Japan? It must be challenging for creators to make things they'd dream of when they were kids. Nothing seems impossible in this era.
I assume what represents this life-size stuff movement would be the Gundam in Tokyo. It was only for an event but turned sorta permanent. You can see it anytime in Odaiba. But did you know that it's not only Tokyo that got Gundam. Yes, there is also one in my hometown, Okayama. OK, I will take you to a quick tour to the Gundam ride in Okayama this time.
About Gundam in Okayama
History
An ordinary engineer, who wasn't a fan of Gundam really but since he'd seen it on TV, he'd had this desire to create it for real. Years after, he actually did build it (it took him 7 years!), but it still remains UNOFFICIAL.
Technically it is Zeta Gundam. It's actually different from one in Tokyo. As you see, it comes with Z.
Size
Size of this Gundam in Okayama is 7 meters (one in Tokyo is 18 meters).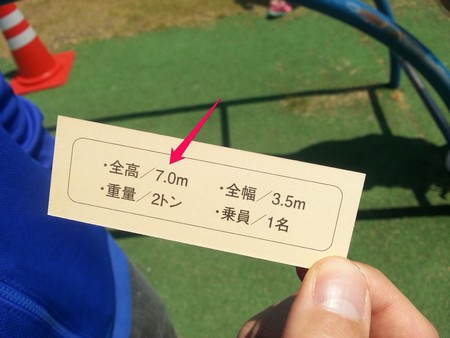 Still huge though!
Cockpit
Gundam in Okayama has its own cockpit to let people in! We can get into it for real.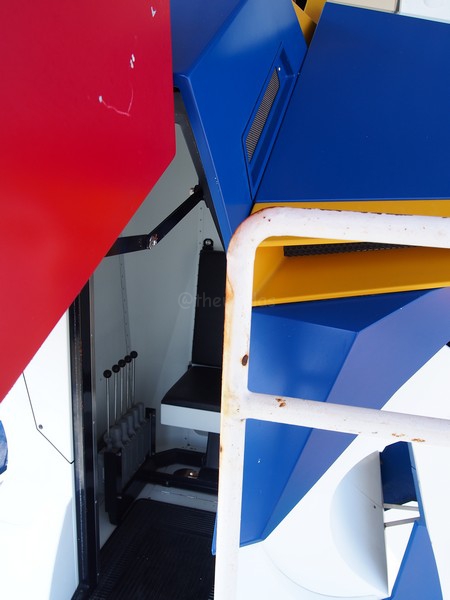 Entrance to excitement!
Gundam Ride in Okayama
Where?
Kume no Sato
A 20-minute walk from JR Mimasaka-Sendai station (Kishin line).
Address
563-1Miyao, Tsuyama city, Okayama prefecture

When?
It's open for a ride every April during the Sennin-Matsuri event. For the detail, please check the website.
Reference : Kume no Sato (Only in Japanese)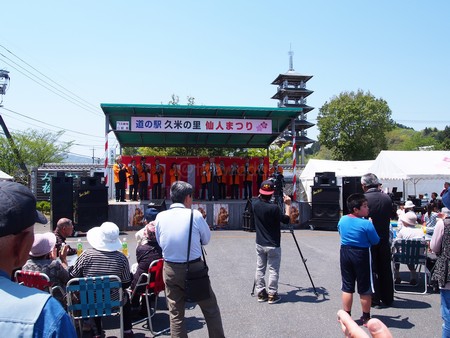 Main stage of the event.
How?
It is FREE but you need a ticket. What you need is line up and get it. The tickets are handed out in the morning (around 9:00AM) and afternoon (around 12:000PM).
Note:
The tickets are quite limited (only for first 60 groups in the morning and afternoon), so I recommend you to line up at least BEFORE 30 minutes. You don't want to miss it after coming all the way up to Tsuyama City.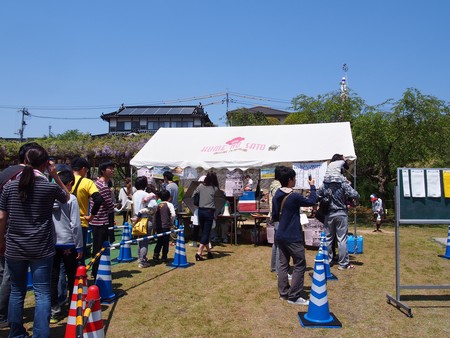 We joined for the afternoon ride. Long way to go…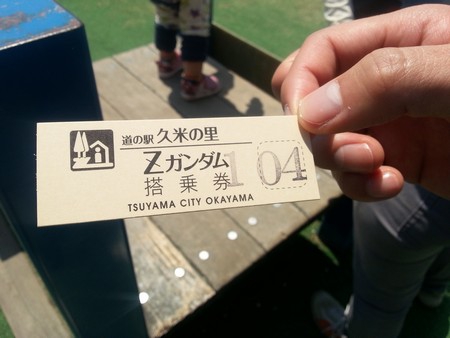 Yes! We've made it.
Follow the schedule shown. Come back when it's your turn (check your ticket number).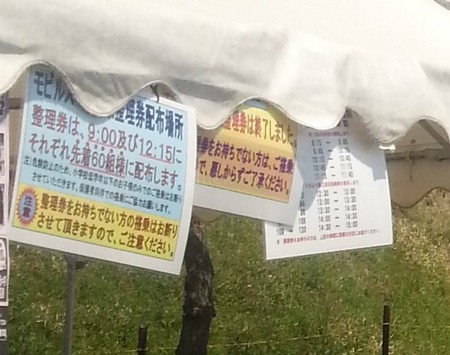 Experience the Ride!
It's showtime!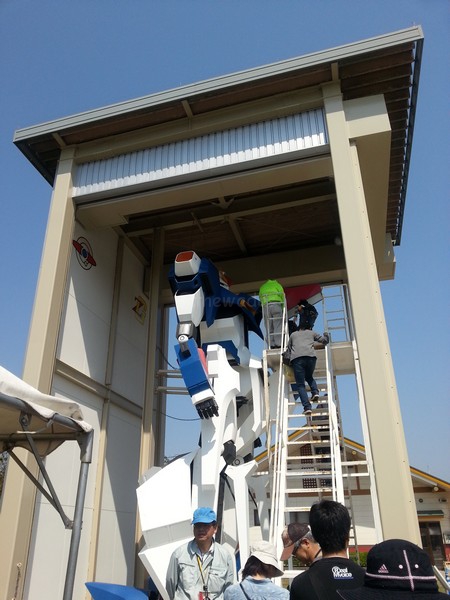 Climb up the ladder…
And tada. Here it comes. Get in!
Note:
Each group gets 2.5 minutes. Take photos and enjoy being a Gundam pilot!
Lastly
Even if you have never watched any Gundam (like me), it is still so much exciting once you are in front of it and get into the cockpit! It's quite something. Since the event is being held only once a year, it makes it very special, doesn't it? Please visit the Gundam ride in Okayama!
See you around!