Making French Toast Out of Free Stuff
Hey guys. It's Mr. Wada back on duty.
Our Regular Bakery Ciel
I and Ren (Mrs. Wada) have breakfast sometimes at a bakery called Ciel. It offers free refill of coffee (150 yen) for eat-in. Great deal, isn't it? We enjoy relaxing morning with breads and coffee there (the thing is we'd have to wake up earlier than usual…).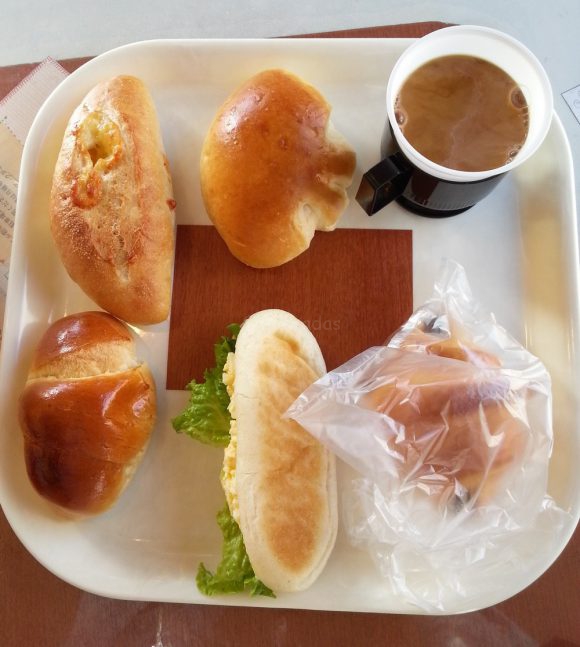 Ciel also offers a free bread every Thursday for customers purchasing more than 600 yen. We then intentionally buy bread for about 600 yen. This business model is totally working! Hum.
Free Stuff!
Aside from a basket for free breads, there is another basket at the very edge.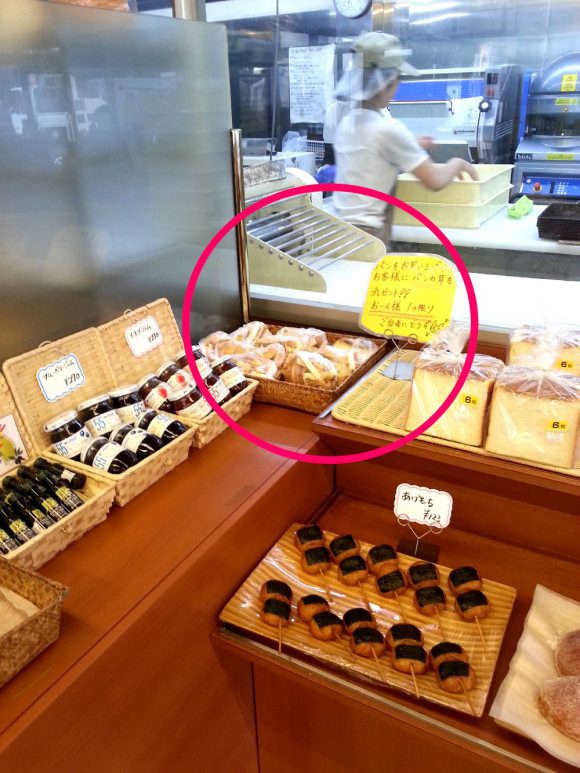 You know what that is? It's so-called FREE STUFF!
Well, it is a crust. We call it Pan No Mimi (パンの耳 ) in Japanese, which literally means bread ears. Japanese tend to discard it (what a waste!). I remember at elementary school, we, kids collected crust from home for rabbits (we had some pets at school). Aside from that, some moms deep-fry it for snack but my mom wouldn't have done that. She knew it wouldn't be any good for health. True, true. Hmm… but allow ourselves stuff like that once in a while, shall we?
Anyways, I've got a bag of crust from there. Oh please don't take it wrong like we can't afford regular snacks! Hehe.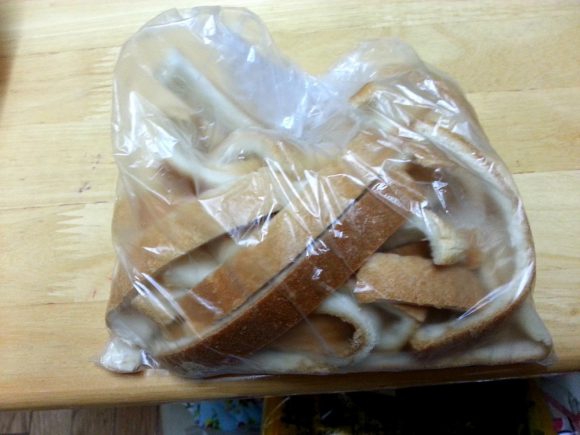 Now what? Am I gonna make deep-fried crust? Nah something better, let's say….French toast! …not impressive? Hell yeah….say no more.
Let's Make French Toast Out of Free Stuff!
Make Batter
Mix milk (about 100 ml) and an egg in a bowl.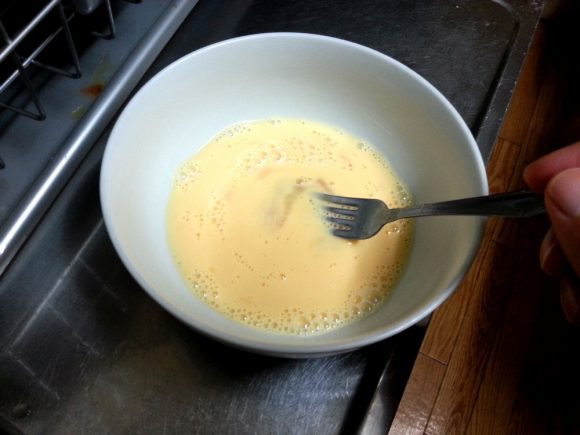 Dunk Crust In
Now dunk the crust in. Probably a whole bag would be too much for one person.
Fry the Crust
Fry it with plenty of olive oil (The Wadas prefers olive oil).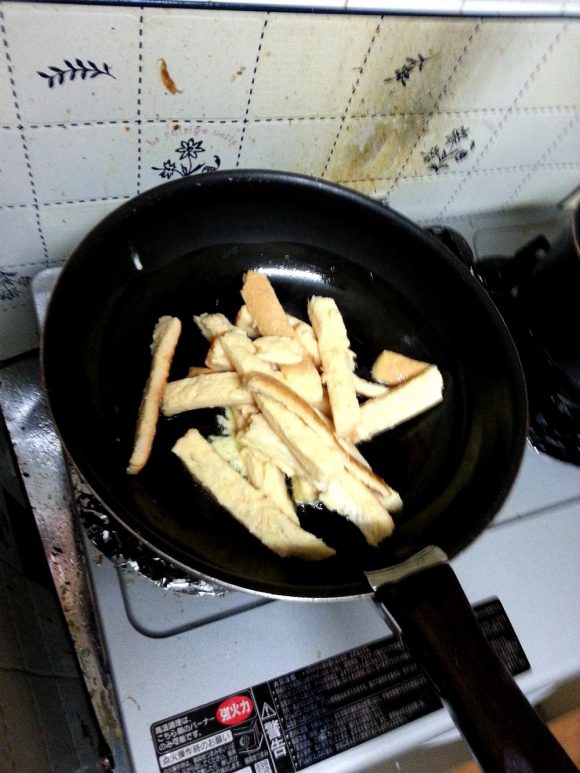 You can also use a toaster (toast for 10 min-ish). Less messy and super easy.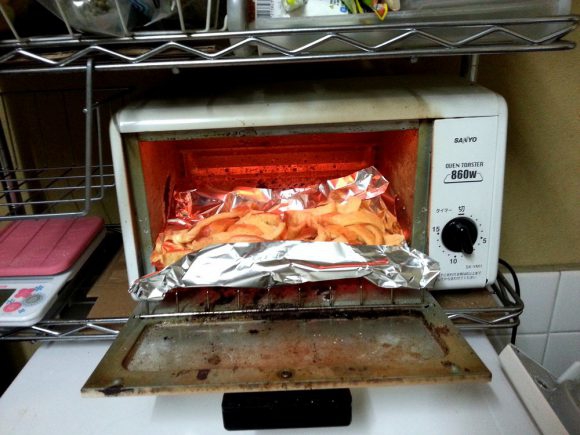 Done
OK, ready. I would pour some honey on top, and perhaps some fruits if you got.
Lastly
We often make regular French toast as well with the same batter. That's also easy and not as bad as having potato chips (I suppose). Please try and lemme know how it goes. I also would like to know if there are nice bakeries in your neighborhood as well (in any country). Please share with us! See you around!