Montague: The Double-Decker Bus Cafe in Okayama
Hi there it's Mr. Wada back on duty. I would like to introduce you a double-decker bus cafe in Okayama this time.
The Double-Decker Bus Cafe in Okayama: Montague
It is located on public highway (Nishi-bypas) in Okayama City. I'd passed by many times and always thought it was an abandoned bus. Turns out, it is a bus cafe!
Access
It has parking space for 10 cars or so.
782-3 Narazu, Kita Ward, Okayama, 701-1202
Business Hours
Open: Thu – Sun
11:00-17:00
Contact Number
080-4555-5328
Gallery
Step through the (bus) door then a waiter (not the guy in the picture below. Hehe), the owner would be waiting over the counter. He'd welcome and lead us to seats upstairs. The owner told us that it took him a year for renovating this bus turning it into a cafe! That must've been a lot of work.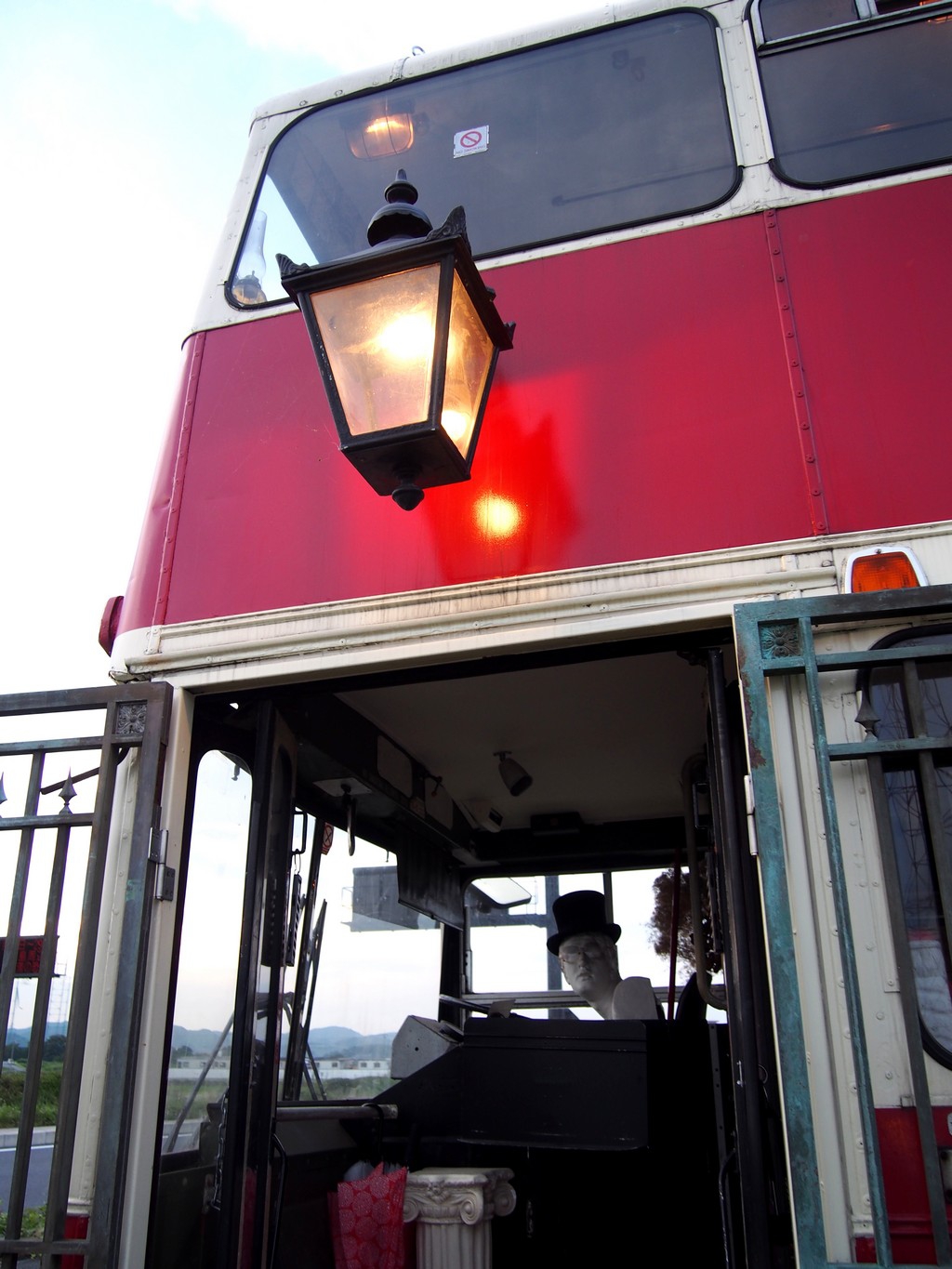 Tada. It looks quite nice, huh? Let's have a seat. I suppose the tables were installed for this cafe but some seats seem to be the original bus seats. Very cool. Some extra interiors match as well.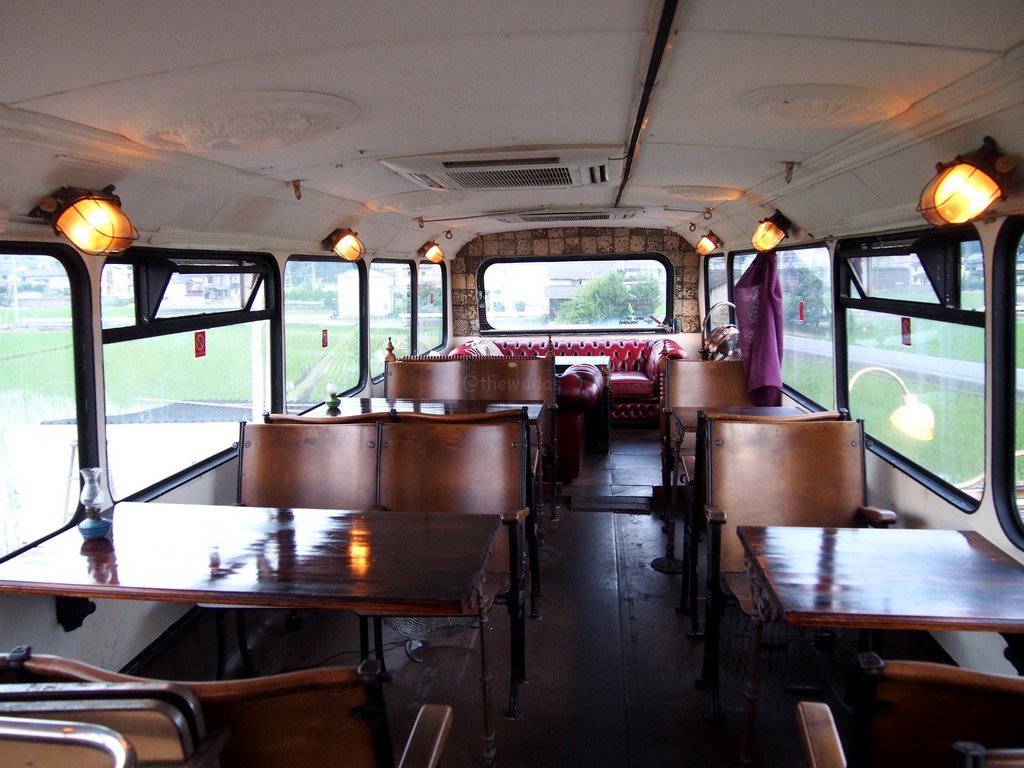 Shall we get some drinks and sweets? It has food menu as well. Ring the bell whenever you are ready. He'd come over.
Here it comes. These are coffee, melon soda, cheese cake, and a muffin, I think. See this table is like a travel baggage? Hehe, cool.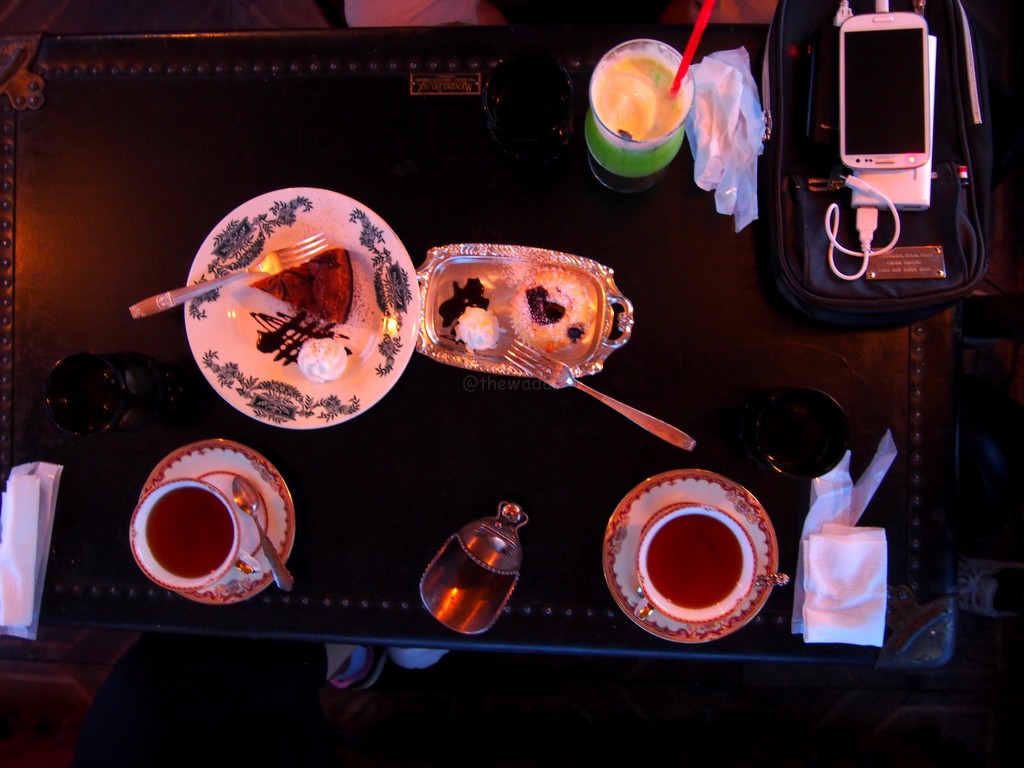 I recommend to visit this place at night because it feels more relaxing and the car lights (passing) kinda look cool as well.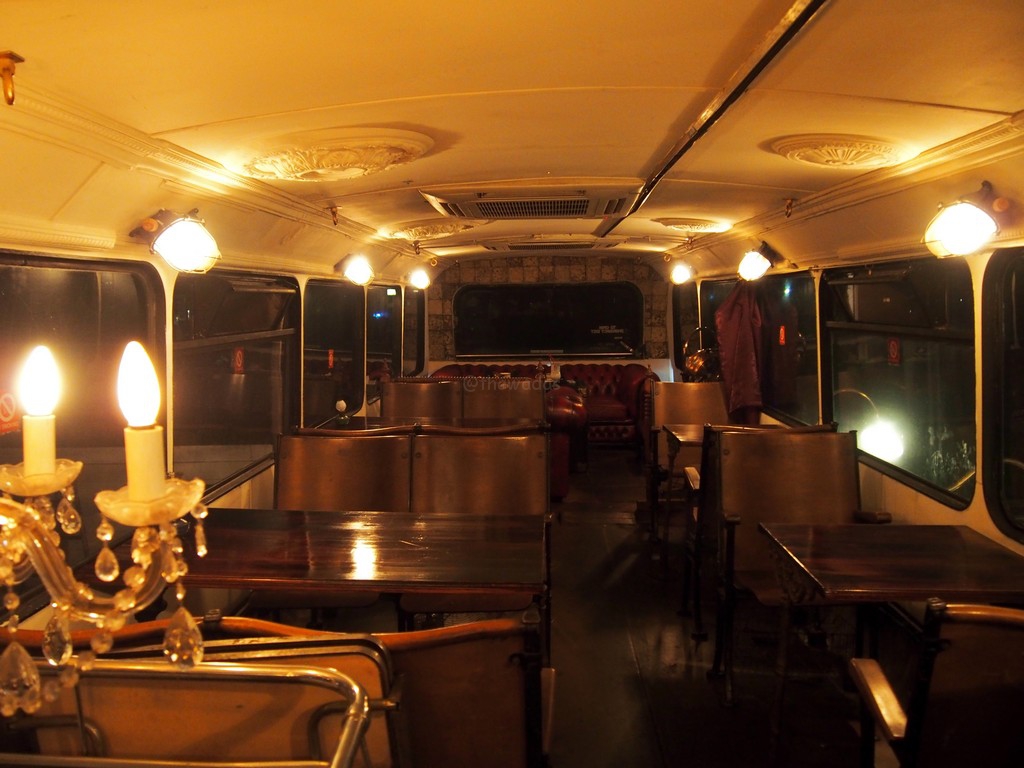 Lastly
How do you find it? I found the food (sweets and drinks) pretty good and the bus itself is surely cool and entertaining. Please take a visit when you get a chance!
See you around!