Hi guys! I'm going to share another cafe in Japan. This time it's a kominka cafe (古民家カフェ), a traditional Japanese house renovated into a cafe. Lately, I've been into it – kominka cafes. The name of the cafe is Riverside Cafe Miyake Shouten.
Riverside Cafe Miyake Shouten, Kurashiki City
This cafe is located nearby Sakazu Park in Kurashiki City. Sakazu Park is known for cherry blossom viewing spot. It's nice to take a coffee break to this cafe after walking around the park.
Ok, let's go inside. At this cafe, you need to order your food or drink before you proceed to your seat. In the first floor, there's a counter area facing the river and the main area in tatami floor. In the second floor, it's also in tatami.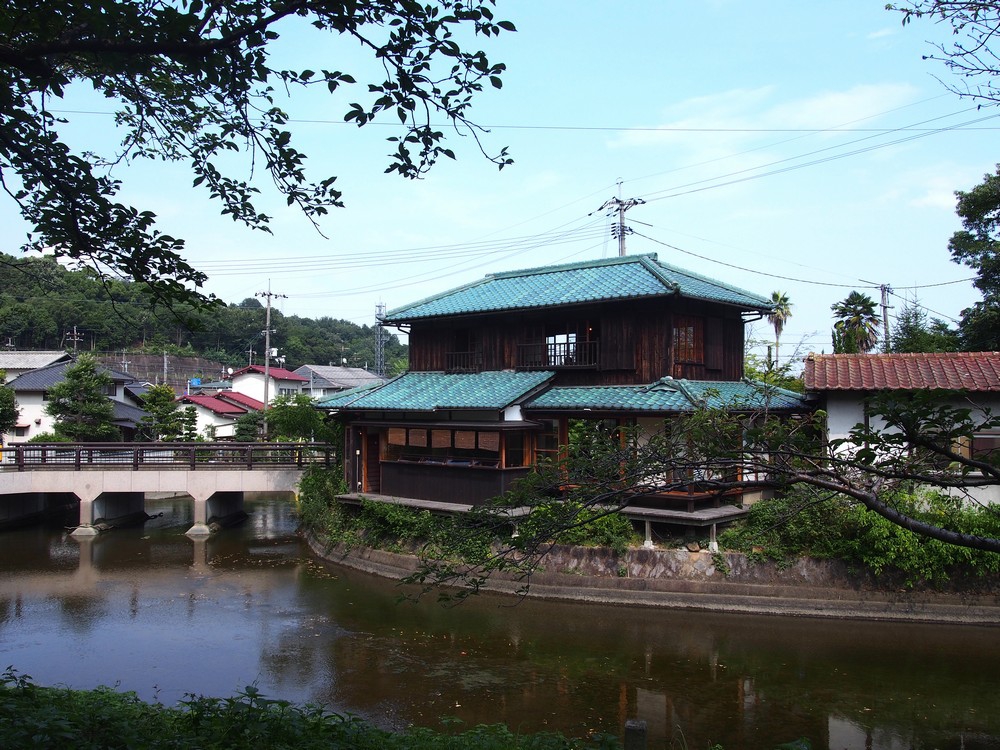 Access
2829 Sakazu, Kurashiki City, Okayama Prefecture
Parking area is available.
Business Hours
| | | |
| --- | --- | --- |
| March to November | Weekdays | 9:00 – 17:30 |
| | Weekends and Holidays | 7:00 – 17:30 |
| December to February | Weekdays | 9:00 – 17:00 |
| | Weekends and Holidays | 8:00 – 17:30 |
Contact Information
Phone: 086-435-0046
E-mail: sakadu@miyakeshouten.com
Official Website
http://www.miyakeshouten-sakazu.com/ (in Japanese)
Gallery
We visited the place in summer and at that time, the place is only using electric fans. So it could be hot especially if you are on the counter area where the windows can only be opened partially. But the rest of windows of the place is open.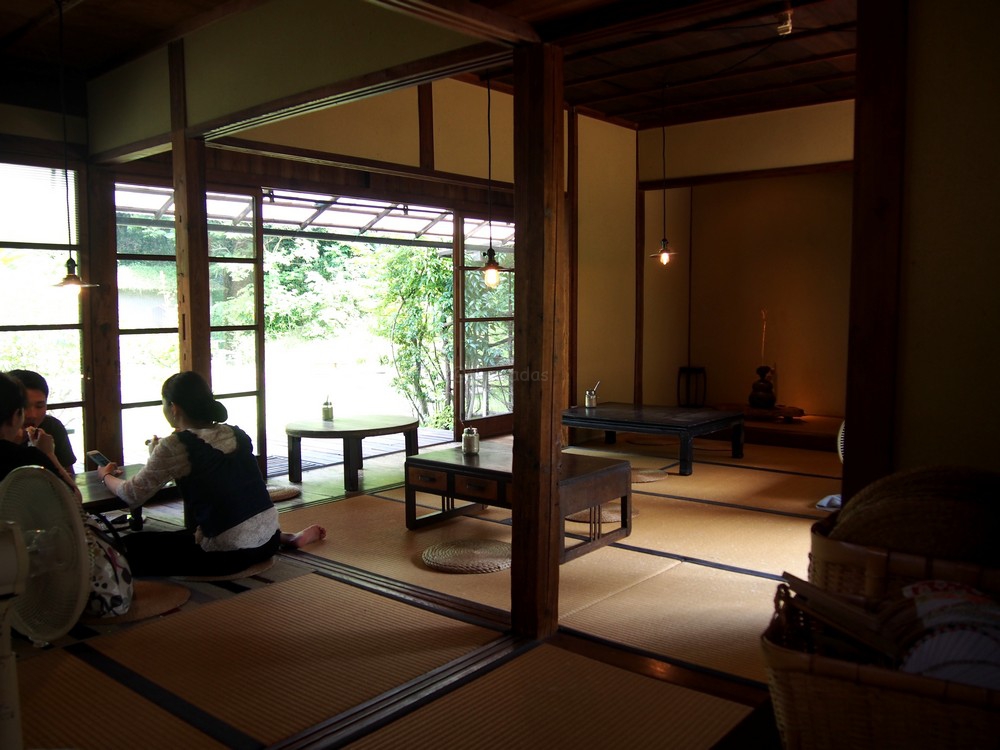 Lastly
How do you find Riverside Cafe Miyake Shouten? I'd like to visit this cafe again, probably during spring time after visiting Sakazu Park for cherry blossoms. But I'm tending to check other cafes also around the area.
If you are in Kurashiki Station or happened to be in Kurashiki Bikanchiku, there is another branch within Bikanchiku that you can check out. It's also a kominka cafe.
Thank you for reading and enjoy your coffee time!