Tama Museum Kishi Station in Wakayama
Hi there. I would like to share our trip to Tama Museum Kishi Station in Wakayama City.
Tama Museum Kishi Station
Kishi Station (Wakayama Electric Railway) is known as a cat station. Since Tama, a tortoiseshell cat, became a mascot character of this station it has been one of major destinations in Wakayama City.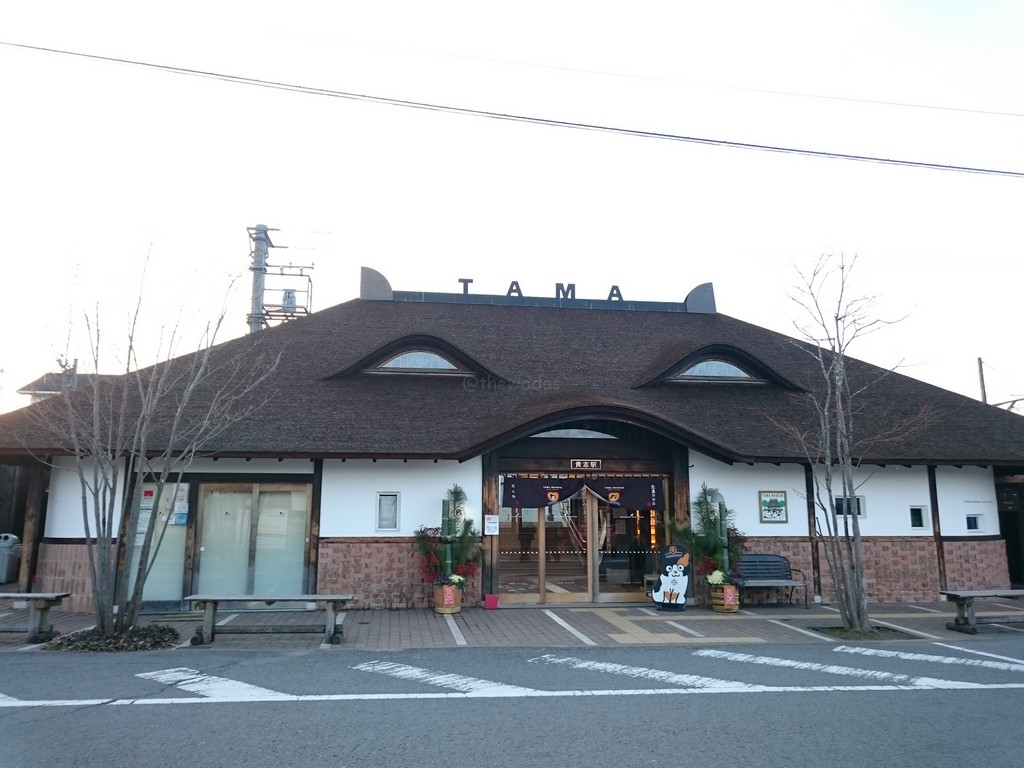 Meet Train Master Tama
Tama was assigned to be the first cat station master in 1999. After years two cats from Okayama named Ni-Tama (the 2nd) and Yon-Tama (the 4th) to take over Tama's position since Tama was too old for his duty already. The two cats normally have schedule for being a station master at two different stations.
Trains
There are three types of trains which are Umeboshi Densha, Omocha Densha and Tama Densha. Each train has its concept like Omocha (toy) Densha has some toys displayed. Check the official website if you would like to ride a particular one.
Note:
Since there is NO parking at Kiso Station, I suggest to catch one of these neat trains at Wakayama Station. It's just a 30-minute ride (it costs 780 yen by a day pass). Or else, park at Idakiso Station (5 stations away) where Yon-Tama works at.
Tama Densha (train)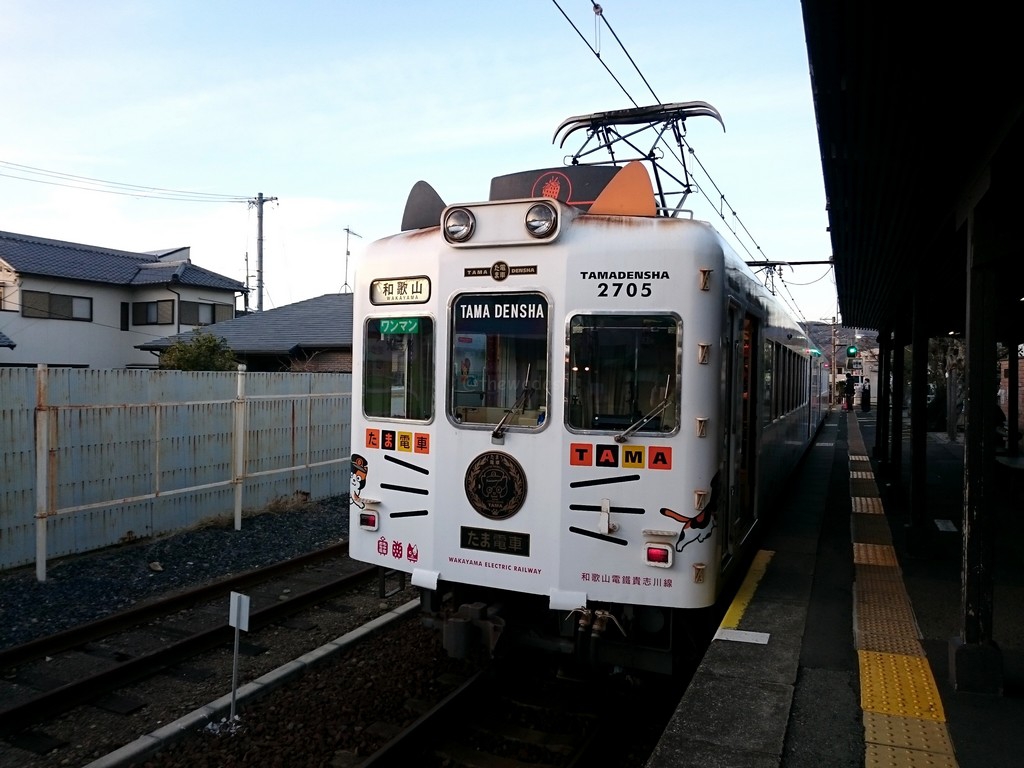 Umeboshi Densha (train)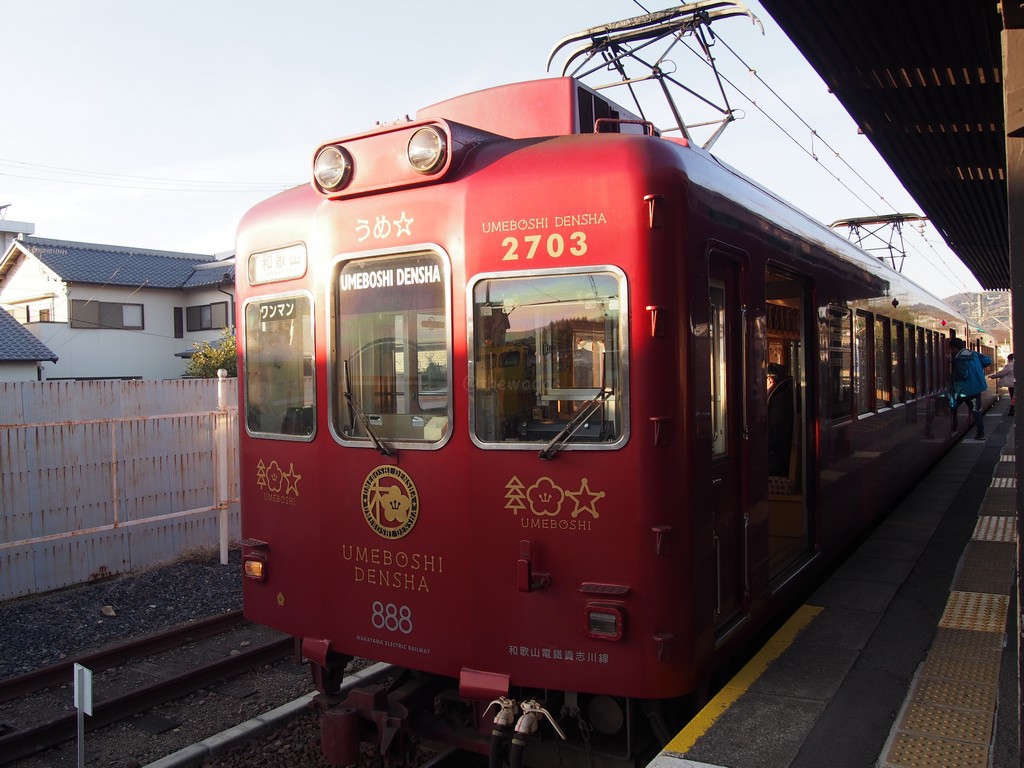 Omocha Densha (train)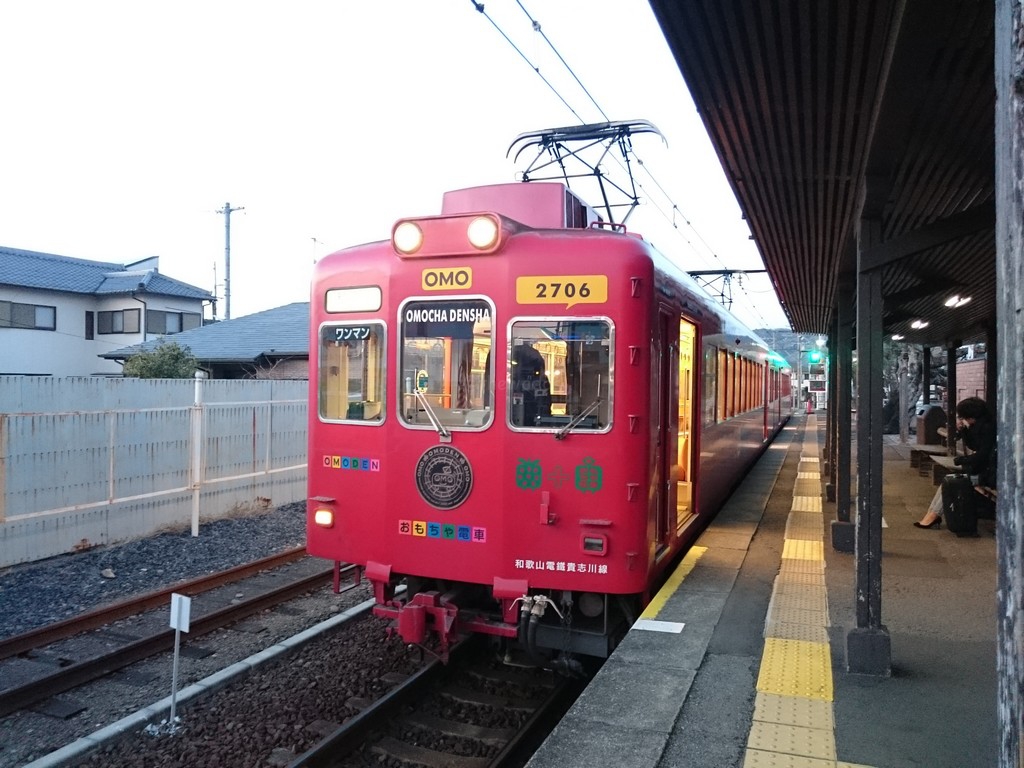 Tama Cafe
Kishi Station has a souvenir store and also a cafe called Tama Cafe. Its specialty is HOT CAT. You know, not hot dog but cat. No matter if you find it funny. It got fish sausage instead of regular pork sausage. It comes with tar-tar or ketchup on top (you pick). I would go for tar-tar. Well, to be frank, food tastes very ordinary. However it's nice to chill out at a place like this, don't you think?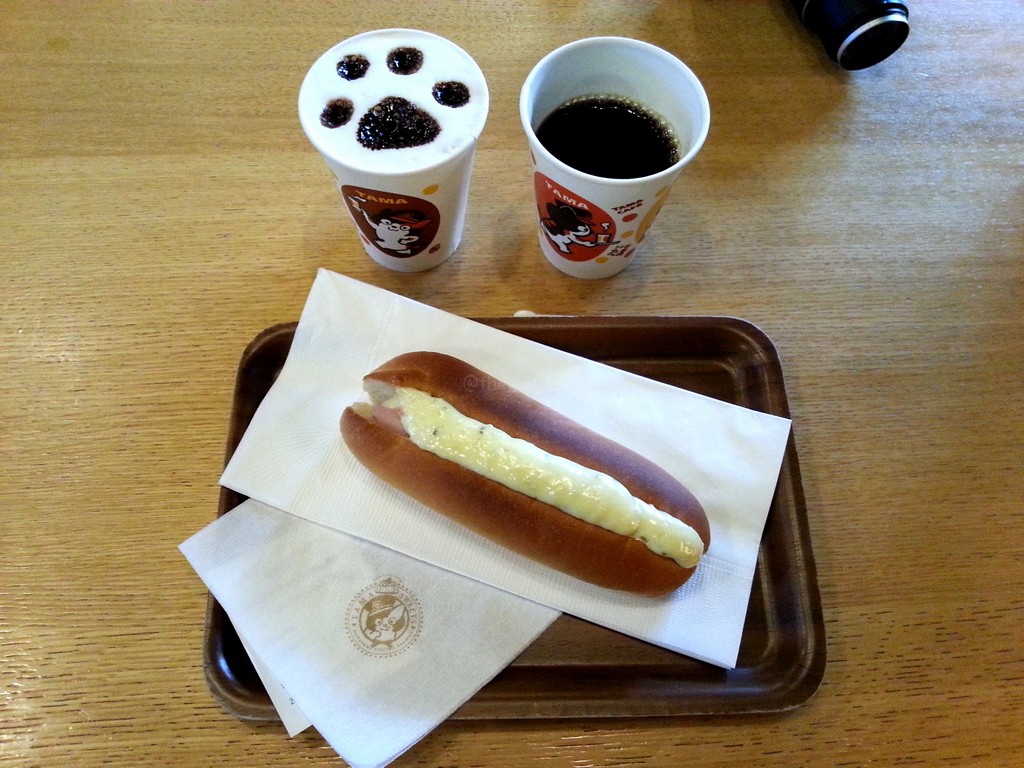 Information
Ni-Tama
Working Hours

10:00 – 16:00

Days off: Wednesdays and Thursdays

Access
Kishi station

*for drivers: There is NO parking at Kiso station. Parking is available at Idakiso station.
Yon-Tama
Working Hours

10:00 – 16:00

Days off: Mondays and Fridays

Access

Idakiso station
Website: http://www.wakayama-dentetsu.co.jp/en/
Lastly
How do you find it? I didn't know there was such a connection between Okayama and Wakayama except they sound similar.
See you around.