Year 1 – October 3rd Week: Updates of Brussel Sprout and others
Updates This Week
Brussel Sprout
Brussel sprout is now starting to form and we had a greeny visitor!
Romaine lettuce, Purple cabbage, etc.
Romaine lettuce seedling we got from last week is growing a little bit. Purple cabbages on the other hand are starting to form but one of the them has been partially eaten. And, found another visitor.. this small snail. Stick broccoli is getting bigger and purple kale, too. Partially harvested some of the purple kale leaves, goody for salad!
Strawberry and Garlic
Strawberry and garlic plants are doing well, too. More runners of the strawberry plants are growing.
Basil
Basil plant is starting to bloom some flowers. Hopefully we can get some seeds soon.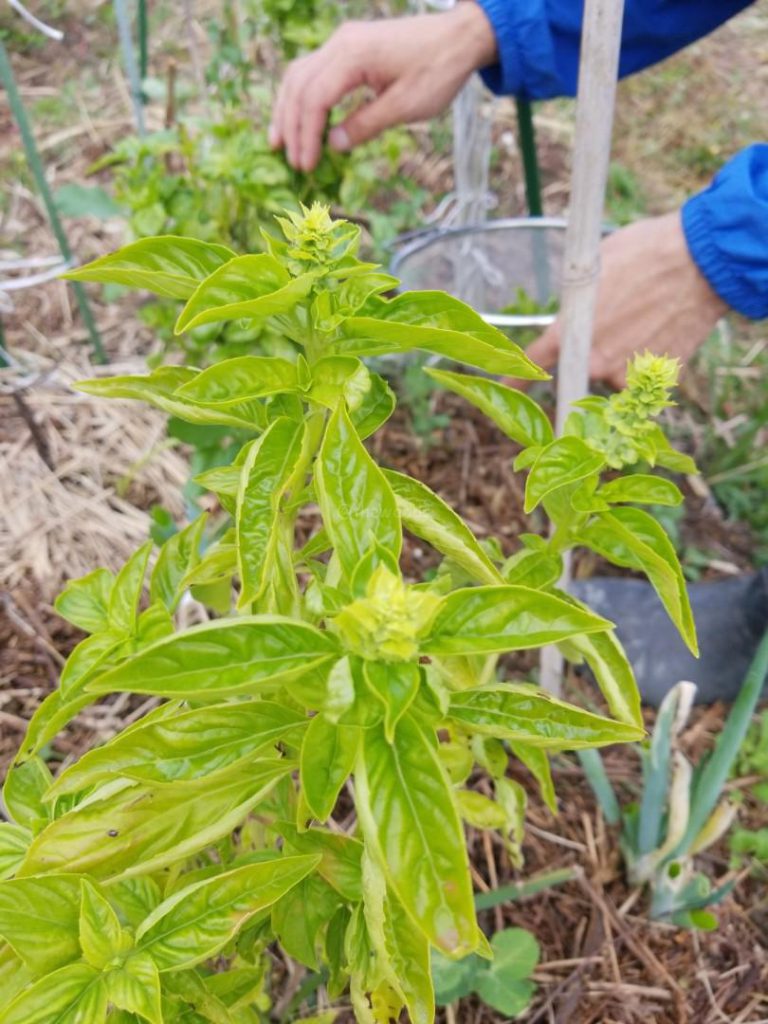 Spring Onions and Potatoes
Only few of the potatoes are sprouting but the companion plant spring onions are growing well.
Green Peas
Transferred the green peas seedlings to the garden in addition to broad beans.