5 Minutes to Register on Amazon Japan
Howdy? It's Mr. Wada on duty. I am going to share how to register on Amazon Japan this time. Needless to explain, it's the most popular online store in the world. Since it's from the US, naturally it has English pages on Amazon Japan as well, BUT it seems to be partial.

Note: It applies to both domestic and international users (but you need to check if the seller does international shipping).
 Create a New Account
OK, let's create a new account on Amazon Japan.
Go to the English Page
Click the "In English" menu.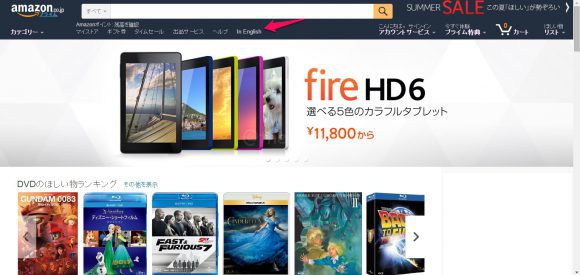 It redirects you to the "Shop in English" page. But you see, the menu isn't in English yet. Now click "Assistance for New Customers" link, located on the left side.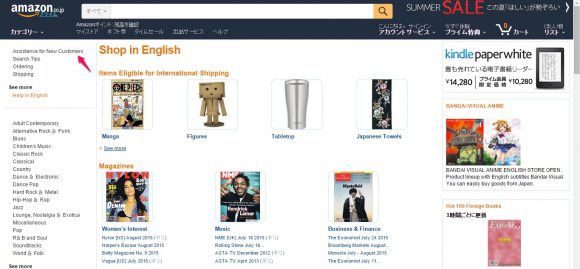 Register Your Information
Now the menu has turned into English. Mouseover to the "Your Account" menu and its submenus will appear. Click "Start here" link to go to the registration page.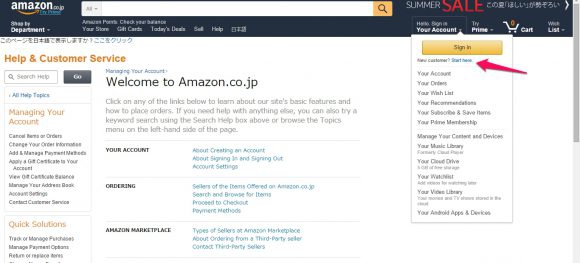 Type your information in the registration form and click the "Create account" button.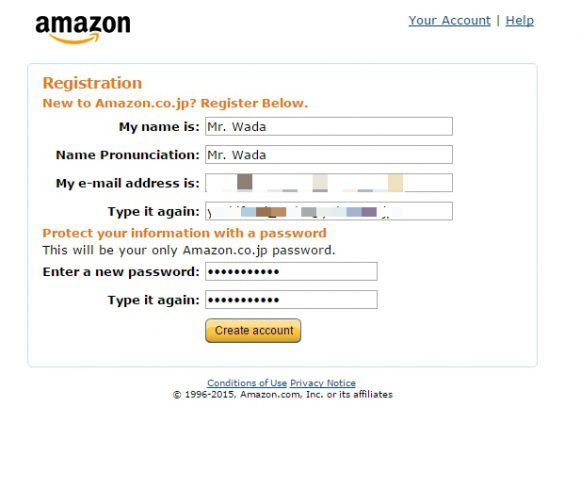 It will redirect to the page below automatically and your account has been created. Congrats!
Now, If you are planning on sending your package to your place, continue to the next step. If you aren't (it's possible to pick up at convenience store), that's it!, the registration is done.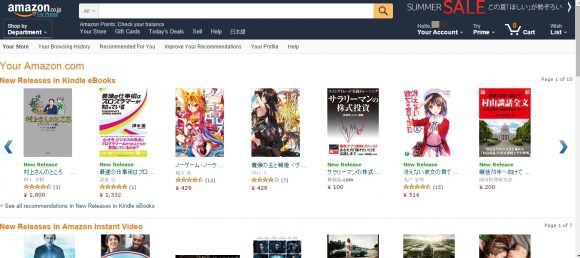 Add a Shipping Address
Now let's proceed on adding your shipping address. Click "Your Account" in the menu.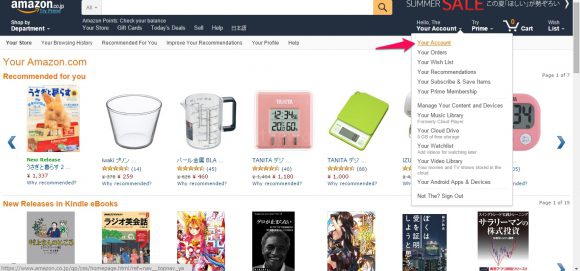 Click "Manage Your Address Book" in the "Your Account" page.
Click either the "Add domestic address" or "Add an international address" button.


Then now type your address and click "Save & Continue." We will go for payment method when purchasing.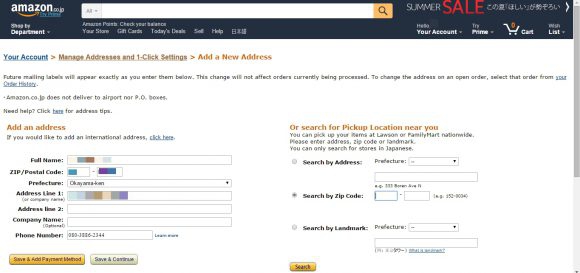 Alright. That's all by now.
Lastly
Now you have completed the very first step to be able to shop on Amazon Japan! Though take a note that NOT all items are cheaper on Amazon. Check and compare prices at real stores and think what to buy or not to. We gotta shop wisely. I will share how to purchase on Amazon Japan in the next post. Stay tuned!
See you around.