Ajisai Festival at Kibitsu Shrine, Okayama City
It's Mrs. Wada again, on duty. How's everybody doing? It's currently rainy season in Japan. If you like flowers and you are in Japan in this season, it is a good time to check out Ajisai flower festivals.
Are you familiar with Ajisai? In English, it is called Hydrangea. It looks like this.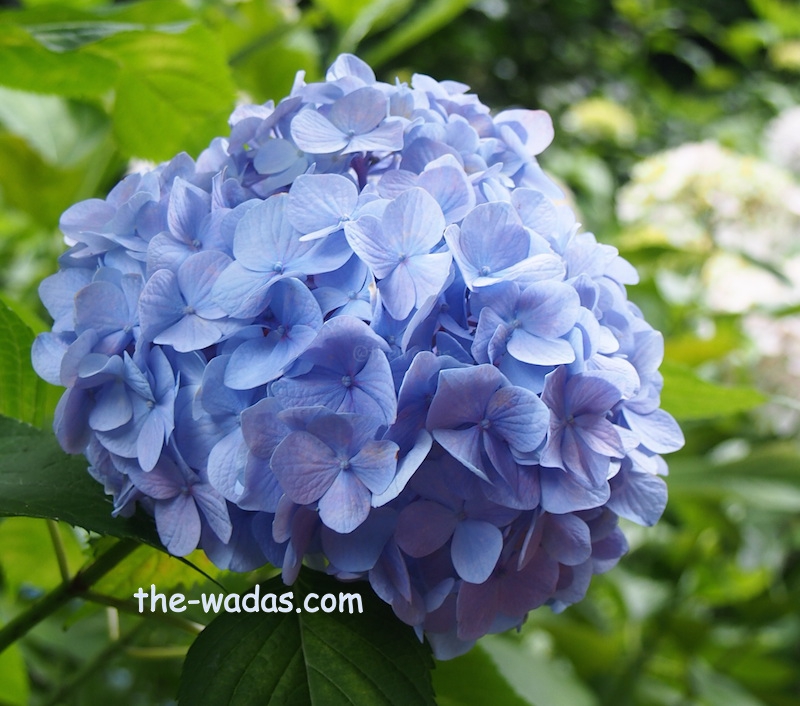 When I hear the word "Ajisai", the first place to come up to my mind is Kamakura in Kanagawa Prefecture. I've seen it many times being featured on TV. (Kamakura is the place where you can find the giant Buddha statue.)
Well, Kamakura is way too far from where I live now. So I searched for places within Okayama where there are a lot of ajisai flowers. I found two places, one is in Kurashiki City and another one is in Kibitsu Shrine within Okayama City. Although the one in Kurashiki City boasts for its 30,000 ajisai trees (shrubs?), compared to the one in Kibitsu Shrine which has around 1,300~1,500 trees, I decided to go to Kibitsu Shrine this time because it's the closest one and the same direction towards our next destination which I introduced below.
Breathtaking View of Japanese Fireflies – The Wadas On Duty

Kibitsu Shrine in Okayama City
I went there by car, but you can also get there by train. It's 14-minute train travel from Okayama Station and around 10 minutes of walk from Kibitsu Station towards the shrine.
As you enter the road towards the shrine, you'll see a huge parking area. There is a shortcut to go directly to where the ajisai flowers are located. But since we are already here, let's enter from the main entrance and check out Kibitsu Shrine.
There are two stairways and a huge red gate in between to pass before reaching the main building of the shrine. As we arrived on top, we went on left side to explore more of the shrine where you can see a good view of the main building. (The right side of the praying area leads to the corridor where Ajisai Festival is being held.)
More Photos inside Kibitsu Shrine:
Let's go and check the Ajisai Festival!
Now, let's walk down through the 360-meter long corridor.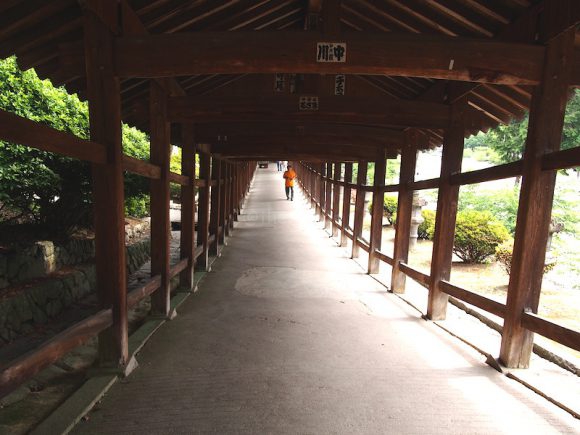 Right in the middle of the corridor, you'll see a torii  (a traditional Japanese gate) and behind the torii is another long stairway. You can check the flowers as you go up. This area is all covered with ajisai flowers. Now let's go!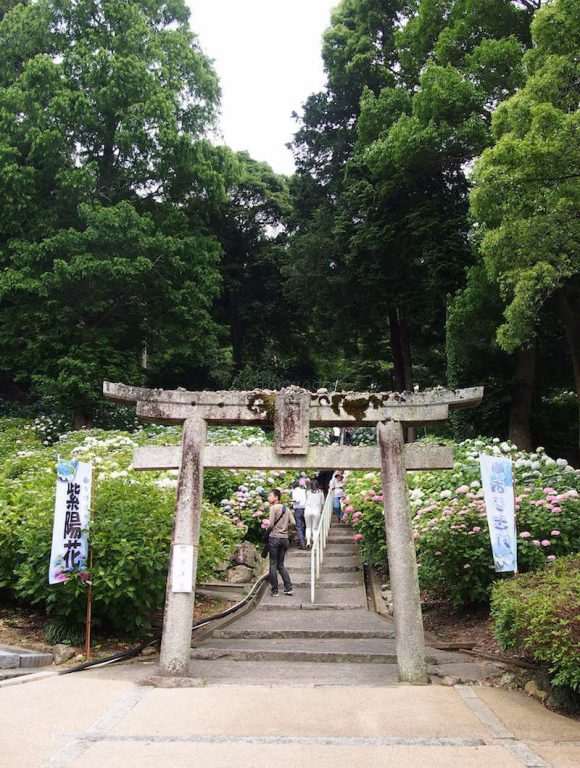 We took time taking photos, checking each flower in different colors. It always amazes me to see this kind of place, were people can just come over and enjoy the scenery, for free!
Different colors of Ajisai:
At the end of the stairway is a small shrine called Iwayama-no-miya. There are benches also where you can take a break.
From there you can explore more of the surrounding, tracing the narrow pathways like a maze. There are more blue ajisai flowers.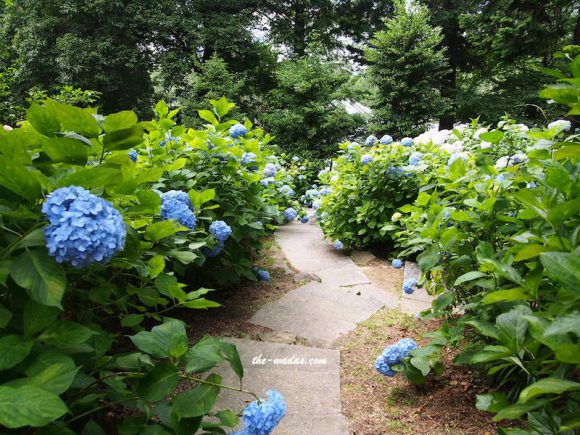 The number of ajisai trees in Kibitsu Shrine might not be that many compared to other locations but this place is quite compact, so you don't have to walk that much to check the entire area.
Thanks for reading. I hope you enjoyed it. When you get the chance, check the Ajisai Festival in Kibitsu Shrine or maybe there is one nearby your place for a relaxing weekend.
Kibitsu Shrine Information
Directions
Address: 931 Kibitsu Kita-ku, Okayama-shi, Okayama-ken 701-1341
Nearest station: JR Kibitsu Station (Kibi Line)
By car: about 25 minutes
By train and walking: about 30 minutes
You may want to check these out as well!
Bike Trail at Kibi Plain
Strawberry Picking in Okayama
Hokubo, Maniwa City: Breathtaking View of Japanese Fireflies
Hinase Oyster Festival
Okayama Kyobashi Morning Market