Bizen Curry and Burger at Shurakukan (Bizen City)
Hi there. It's Mr. Wada back on duty. I would like to introduce a Bizen curry and burger restaurant Shurakukan this time.
Bizen Curry and Burger at Shurakukan (Bizen City)
Bizen City has been promoting Bizen curry and Bizen burger that are made by local veggies and meat (served onto Bizenyaki plates). Shurakukan restaurant is one of the places listed by the city where it serve these food. Since Bizen is known for Bizenyaki pottery, this place offers walk-in pottery lessons for visitors as well.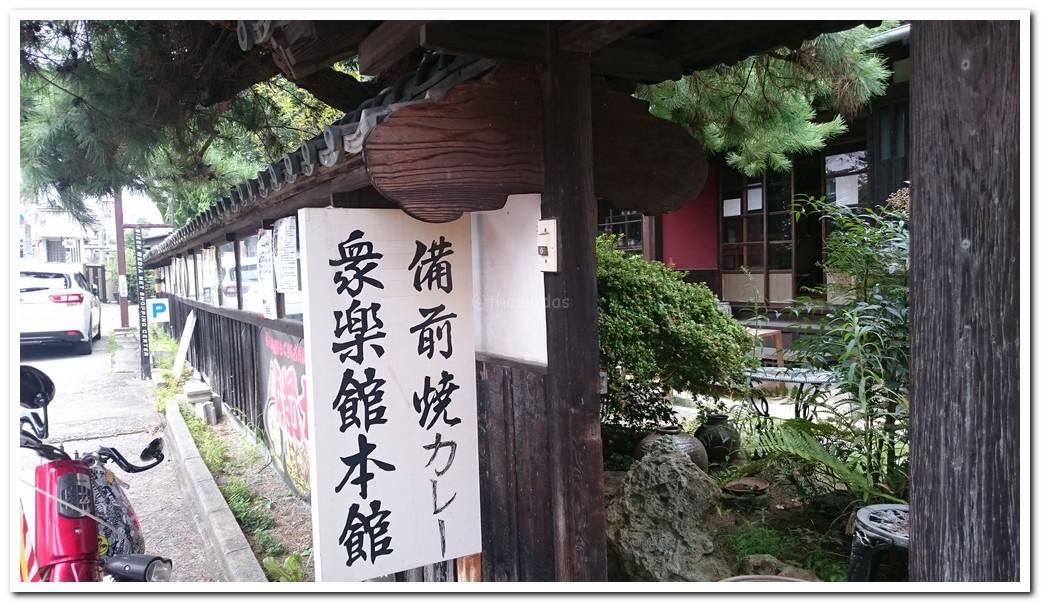 A komika (traditional Japanese house) restaurant! Plenty of seats are available all over the place.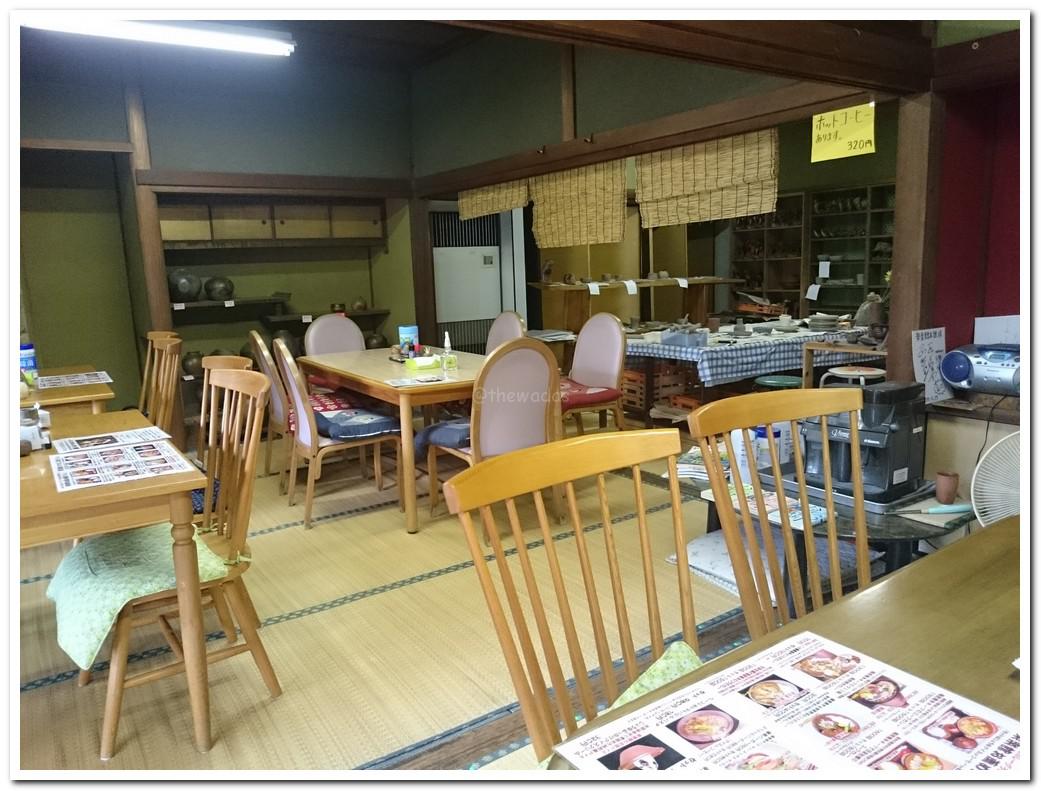 Checking out a comic called Haruka no Sue (Haruka's Pottery) that is set in Bizen. It was also made into a live action film in 2019. Interesting…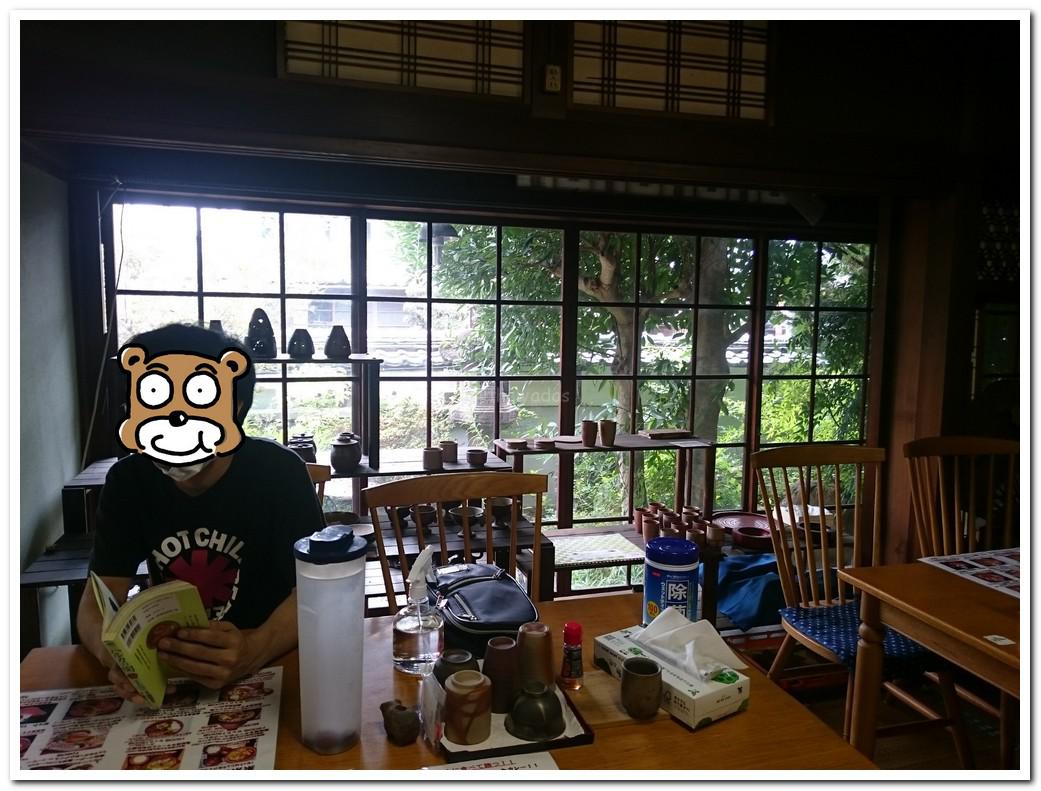 Hey, this water pitcher's got Bizenyaki pieces at the bottom . Does it purify water like charcoal does?
The room is full of pottery for sale.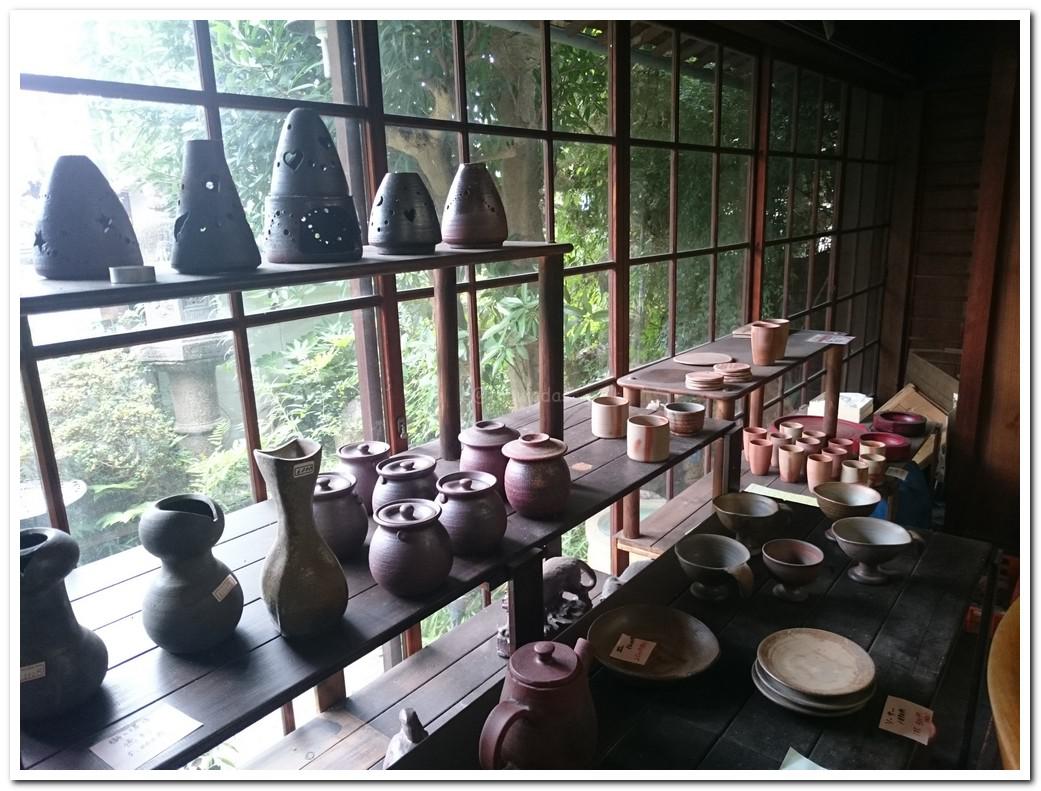 Tada! A bizen burger and curry combo. Perhaps most customers get this stuff to try both at one time. Heh.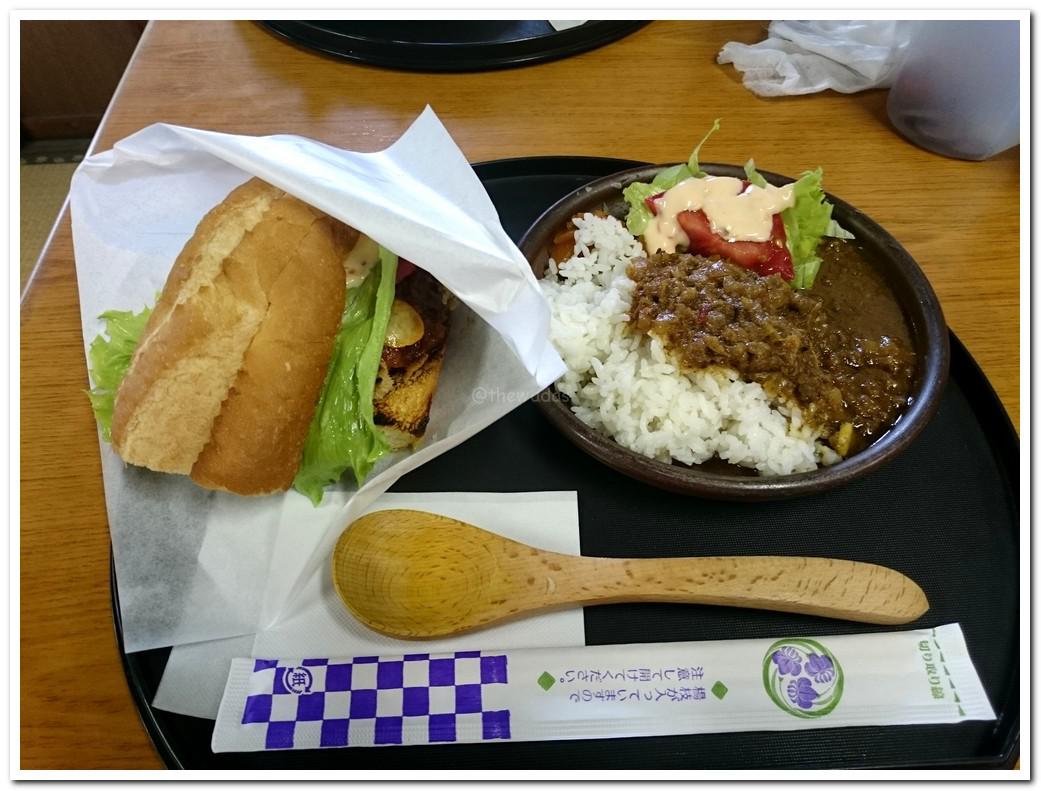 It came with soy sauce ice cream (with WASABI on the side!). Just like it has been proven at a local soy sauce store, soy sauce gives it slight bitterness just like a caramel. I wasn't sure about wasabi but turns out, it didn't taste spicy anyhow and instead created different impact which is hard to describe.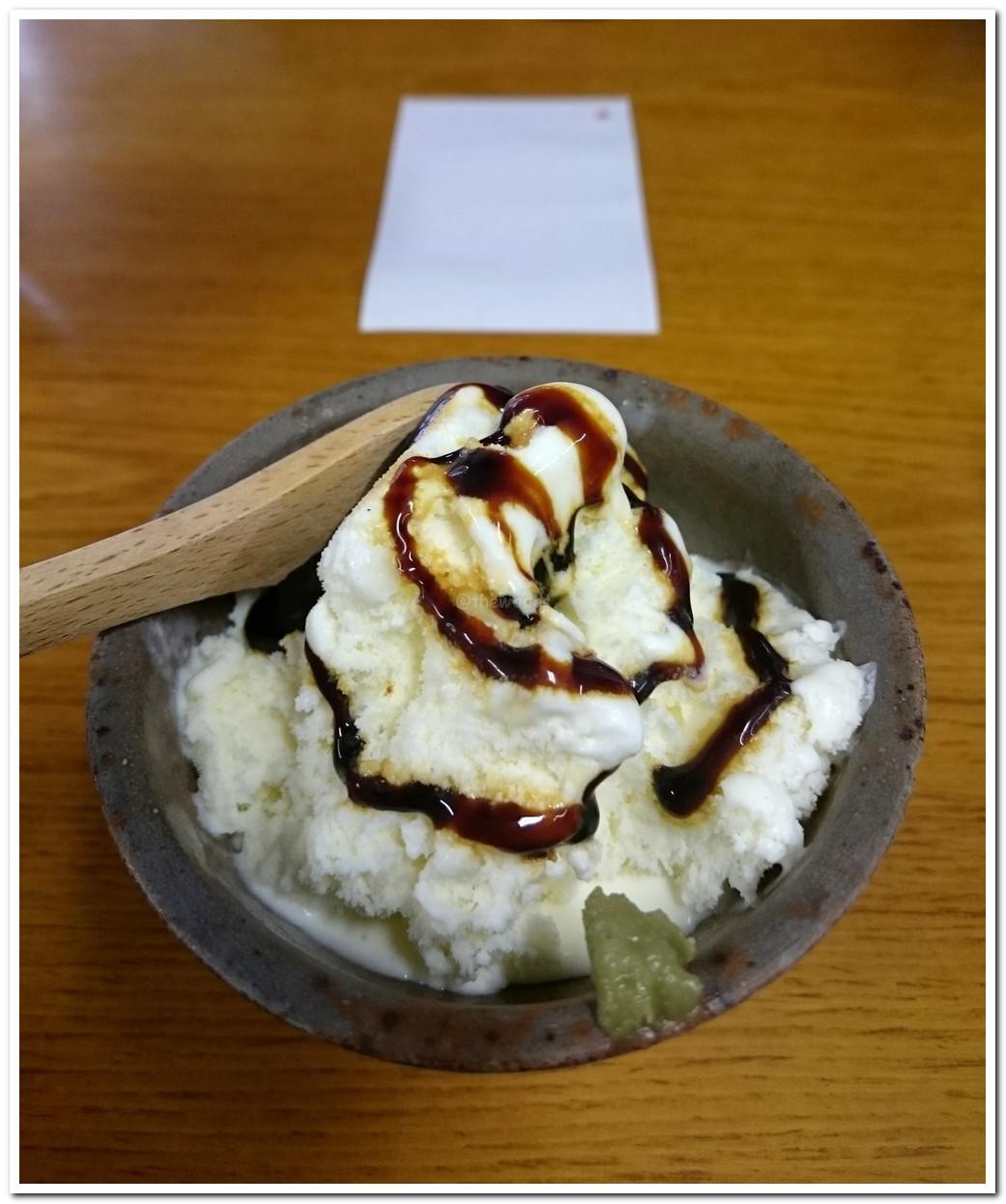 Let's call it a day.
Information
Lastly
How do you find it? If you plan on visiting Bizen City, please stop by.
See you around!