Cafe de la Maison in Kurashiki City
I'm going to feature another cafe in Kurashiki City called Cafe de la Maison. It's nearby another cafe, Riverside Cafe Miyake-shouten, we have visited last year during summer. Both cafes are located in Sakazu, one of the good spots for cherry blossom viewing in Okayama Prefecture.
Cafe de la Maison
This cafe is only open during weekends. Chance to go! C'mon!
Inside the Cafe
The area inside is quite compact, probably the reason they don't allow kids. There's a window-side counter seats for 4 persons and a big table that can accommodate up to 6 persons.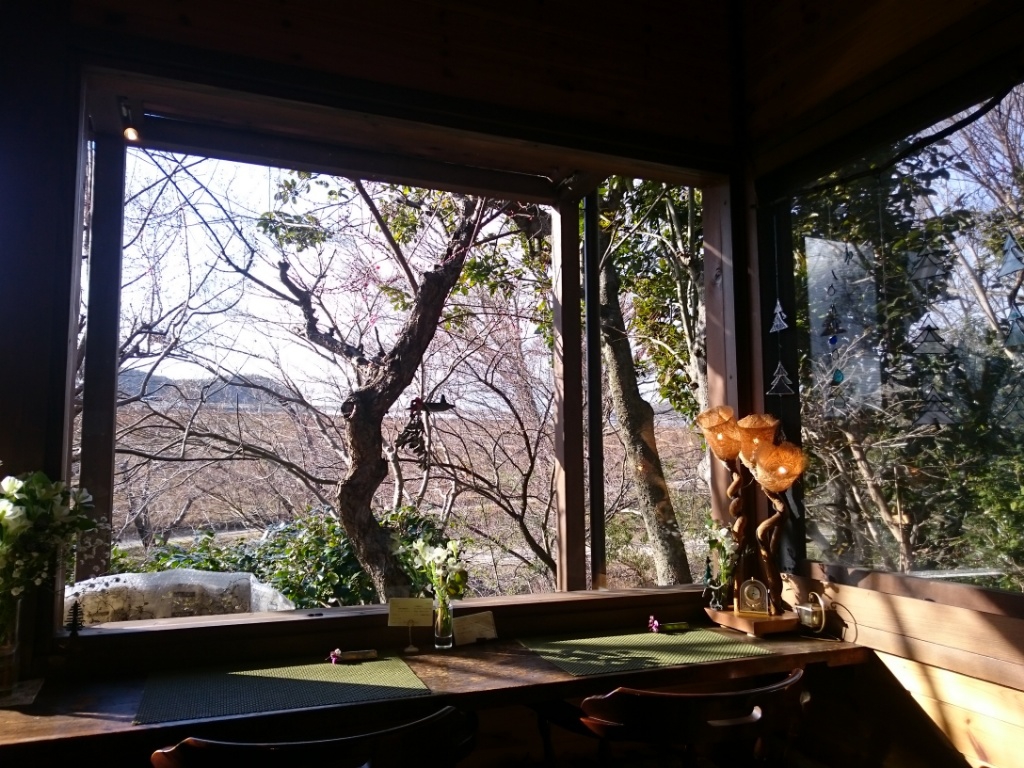 Food and Drinks
Aside from the sweets and drinks, they also serve lunch but for a limited number. We visited past lunch time, so we had their cake set instead.
In terms of amount, it wasn't that much but I kinda like the sorbet with amazake on top, which is something unusual. Kinkan, the one next to strawberry, was quite good also. I like the idea of the tea pot cover.
Information
| | |
| --- | --- |
| Name | Cafe de la Maison |
| Business Hours | 10:00 – until sunset |
| Access | |
By the way, the answer is chopstick rest. It has water inside, like a mini vase! Cute.
Thanks for reading!