Kurume Ramen Seiyoken in Kurume, Fukuoka
Howdy? it's Mr. Wada back on duty. I would like to share our trip to Kurume Ramen Seiyoken in Kurume City, Fukuoka.
Kurume Ramen Seiyoken in Kurume, Fukuoka
Seiyoken is one of the oldest tonkotsu ramen stores in Kurume City, a is a middle-sized city in Fukuoka Prefecture. Let's find out what makes it so special.
Here we are. Hey look! the ramen-stand-alike gate is attached to the entrance!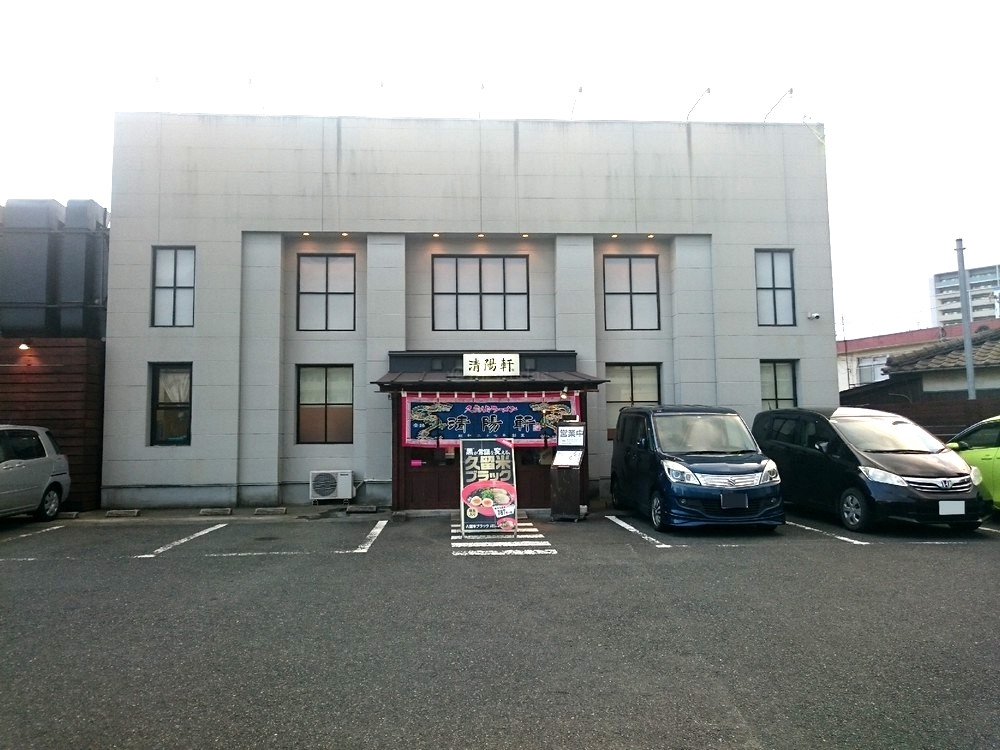 As soon as I entered the store, I smelled very strong tonkotsu (pork broth). If you are not used to it, it may be shocking. I couldn't help doing this face. (>n<) Well, my bad. The smell reminded me of food stands in Hakata (Fukuoka).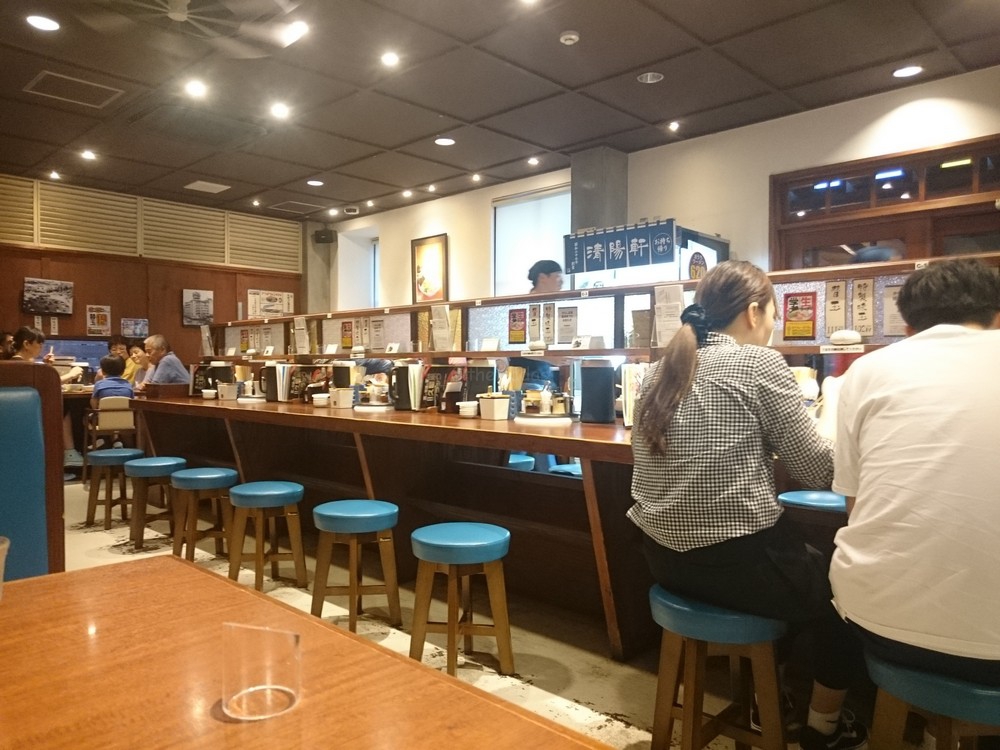 Tonkotsu soup in general is rich and fatty but this place serves very light tonkotsu soup as well. I had regular and Ren (Mrs. Wada) had light one called sukkiri. By the way, a waitress asked me something like 'would it be OK with kari-kari..' I wasn't sure so just said yes. Turns out, she referred to deep-fried crispy pork skin on ramen. (kari-kari = crisp). Ah, I get it. While waiting for my food I got used to the smell more. I guess I'm ready for it. And here comes my tonkotsu ramen. It was pretty good actually. Soup is super rich and noodles are thin just like Bari in Okayama. Gyoza was awesome as well.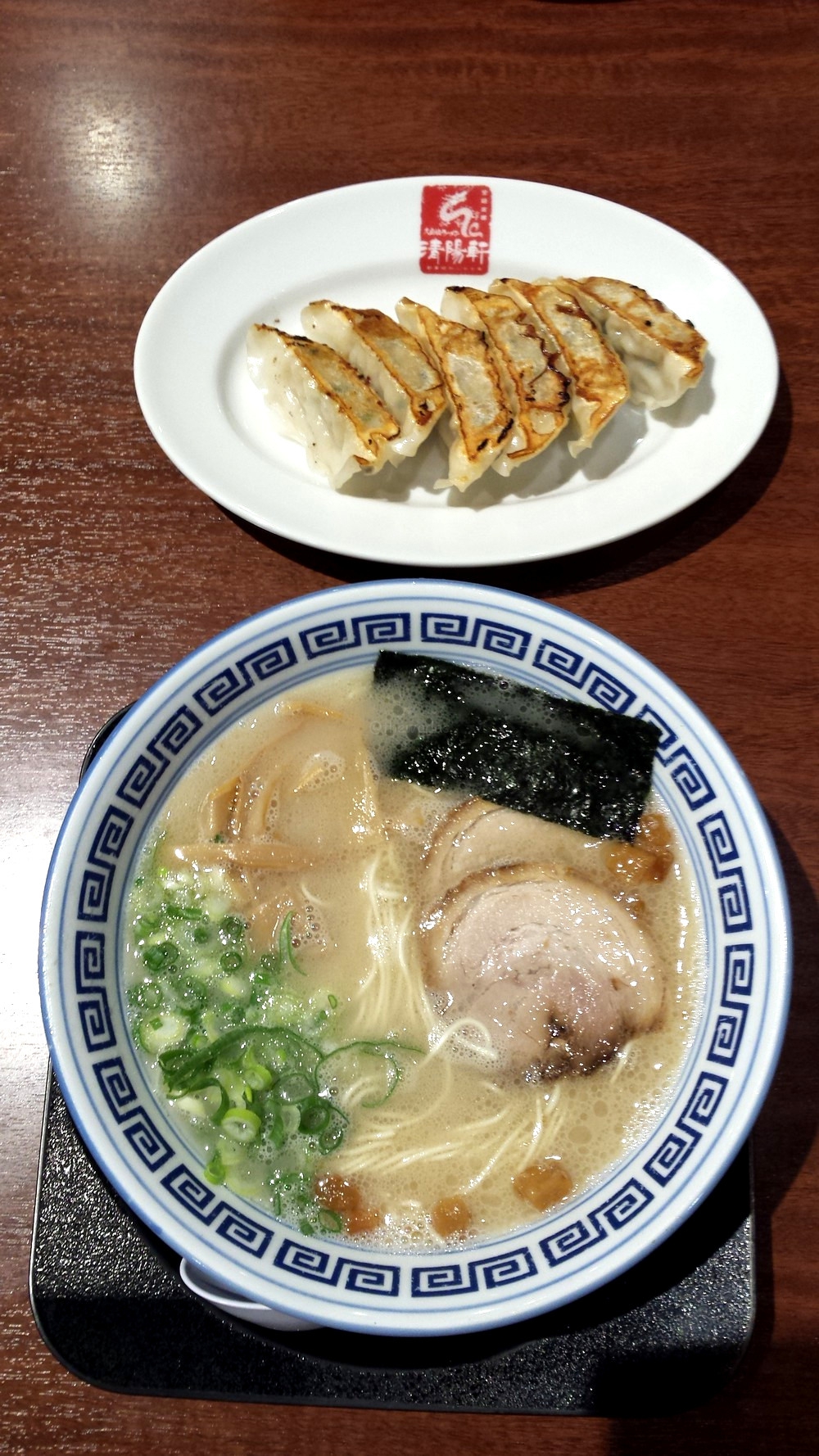 Ren's ramen was cool also. Soup is clear but still remains rich.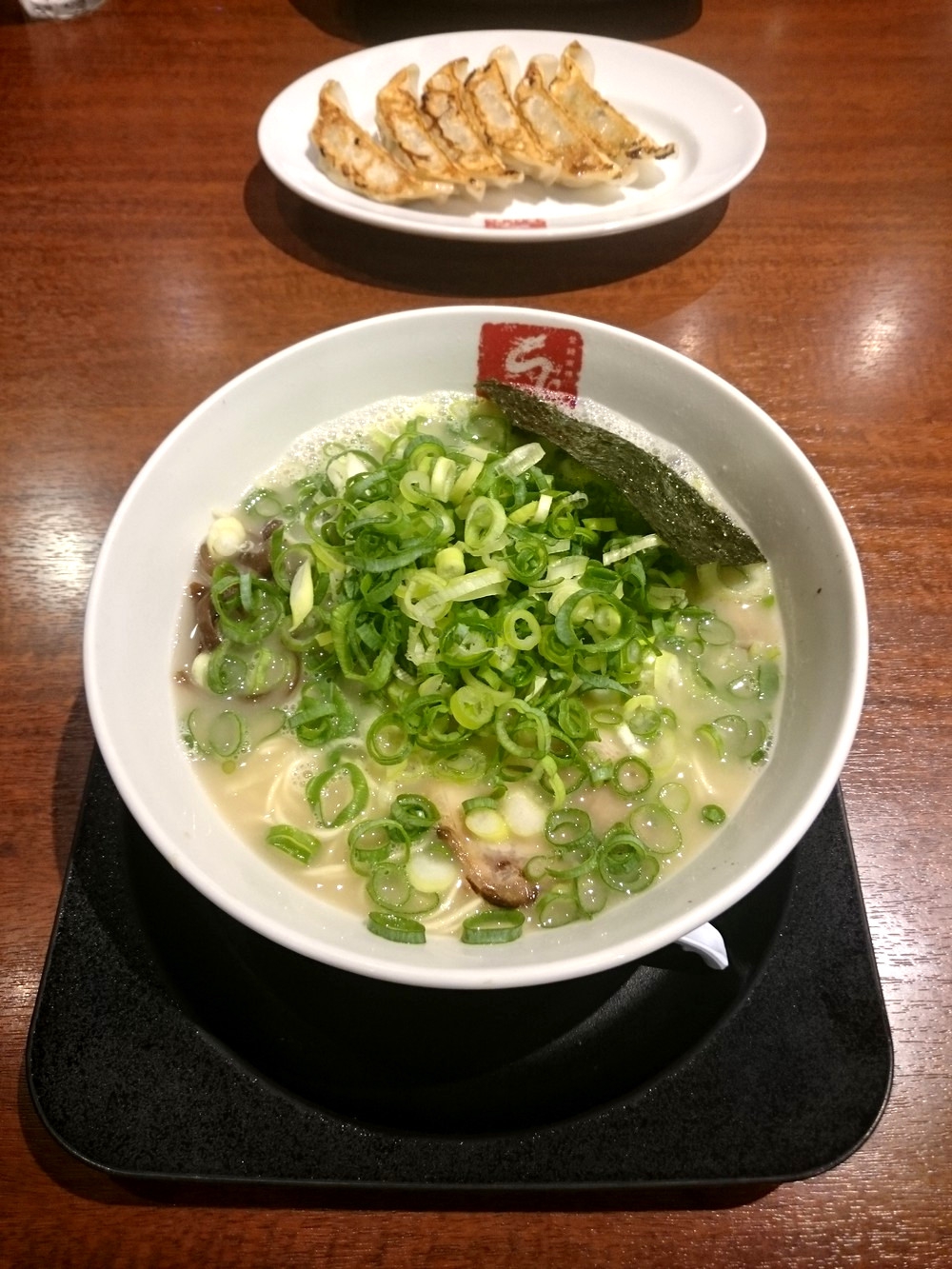 Definitely recommended!
Information
Name
Kurume Ramen Seiyoken (Suwanomachi store)
Access
1798-6 Suwanomachi Kurume-shi, Fukuoka

Business Hours
Weekdays: 11:30 – 21:30
Saturdays, Sundays ad holidays: 11:00 – 22:00
Closed on 3rd Tuesday every month and January 1st
Contact
0942-32-9736
Website
http://seiyo-ken.jp/english/index.php
Lastly
How do you find it? There are actually several locations in Fukuoka. If you are around, you should try one.
See you around!