Log House Cafe Kiraku in Akaiwa City, Okayama
I would like to share a log house cafe in Akaiwa City called Kiraku this time.
Log House Cafe Kiraku in Akaiwa City
We found this place while cycling on Katatetsu Roman Kaido on the other day. A little doggy (on the right of the pic) welcomed (barked) us. He would BITE. Don't get closer. What a a guard dog.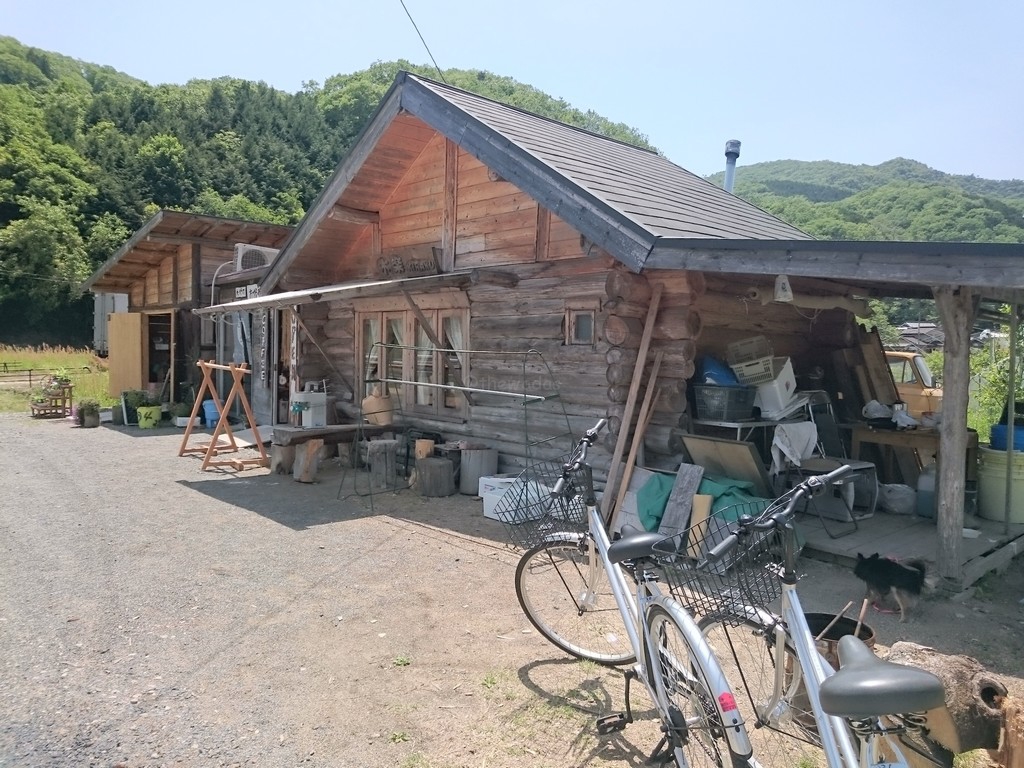 Information
Log House Cafe Kiraku
Access

1240 Inamaki, Akaiwa City, Okayama prefecture

*Parking available


Contact Number
090-6431-6490
Business Hours
8:30 – 17:00
Closed: Tuesdays
Gallery
Enter the log house and see how compact it is. Just like a hobbit's house! (even to us). Cute. The couple owner told me that they built this log house themselves (took them a year!) and all the tables, chairs, etc. are all handmade as well. Wow, great job! Another thing that got my attention is photo collection of mountain animals hanging on the wall.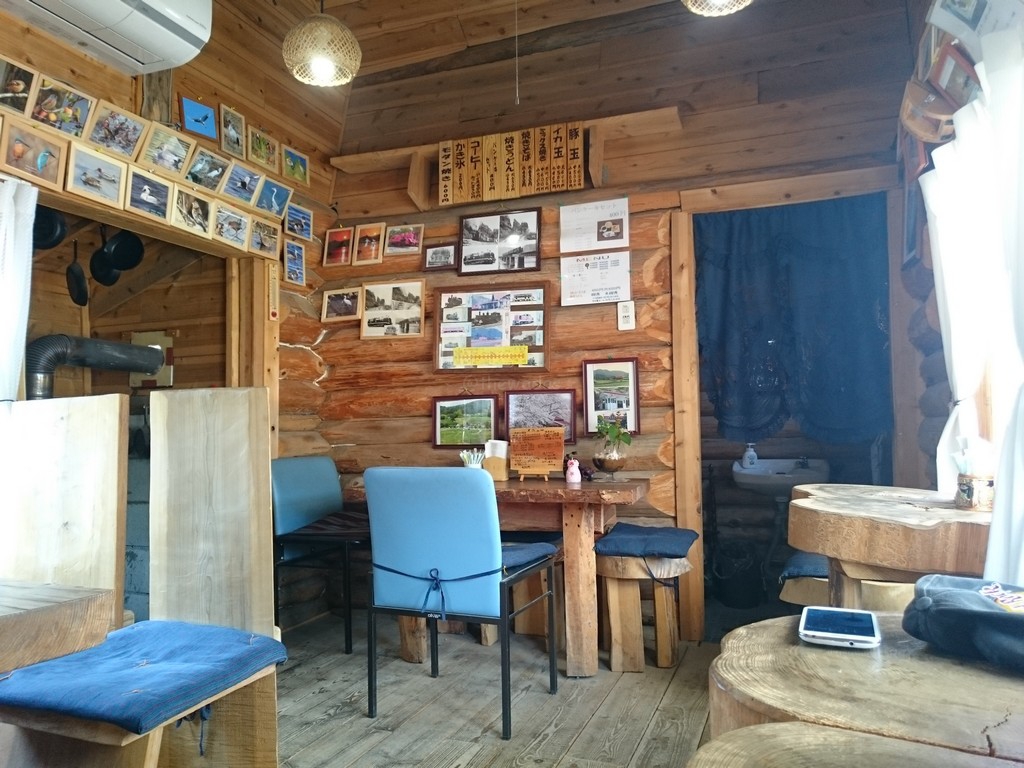 I got an okonomiyaki and Mrs. Wada got yakisoba.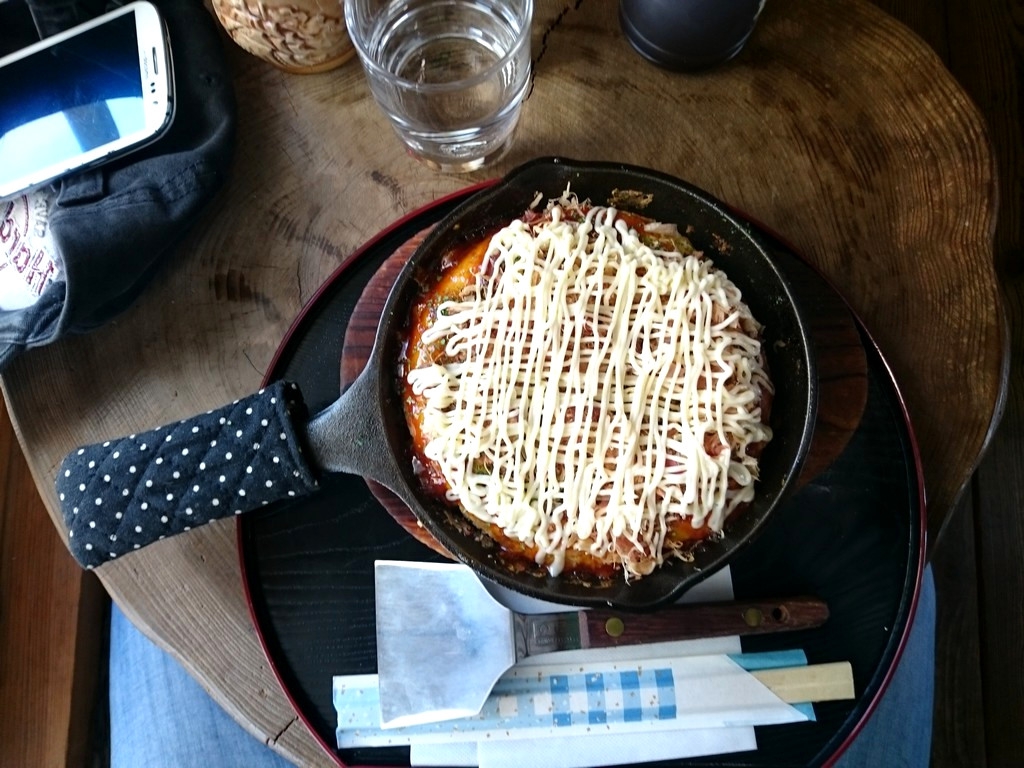 Actually another reason we stopped by is that Cafe Meijiya owner has mentioned this place on his blog (in JP) that it serves good coffee. So we'd wanted to take a visit. It was the right timing on our cycling day!
OK, let's call it a day.
Lastly
How do you find it? Like we did, it'd be nice to stop by on a cycling day or before/after onsen in this area.
See you around!