Sap people? sap sap….. (clear throat) Mr. Wada back on duty. This time I would like to share one of my favorite recipes, honey mustard chicken… "It isn't Japanese?" Oh, c'mon. Soy sauce differs, doesn't it?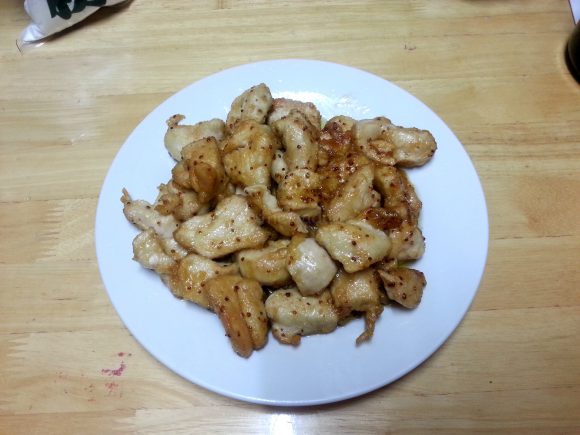 Japanese Style Honey Mustard Chicken Recipe
Ingredients
– 2 pcs of chicken breast (200 grams)
– 2 tbsp of flour/starch
Sauce
– 2 tbsp of honey
– 2 tbsp of soy sauce
– 1 tbsp of mustard
– 1 tbsp of lemon juice

Let's Get Started
Chop chicken breast in dices, coat with flour/starch and stir fry it with plenty of oil (I use olive oil).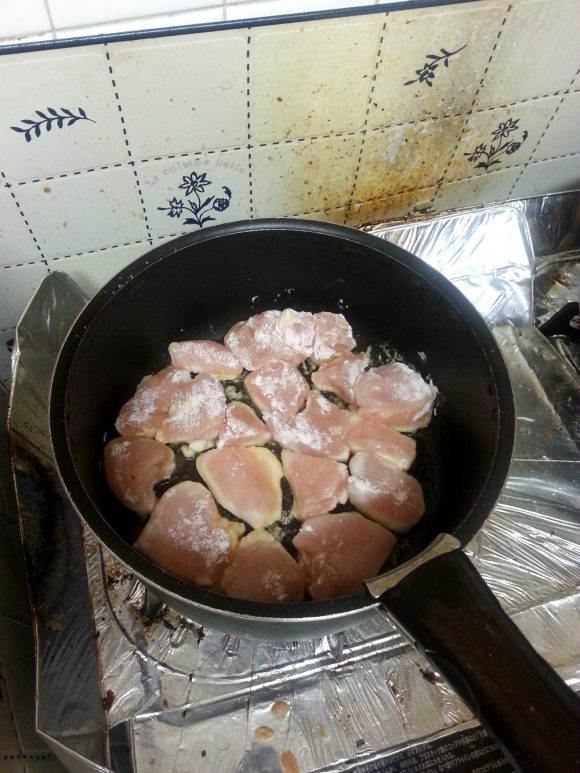 Pour the sauce (mix all the ingredients beforehand) and cook for a few seconds.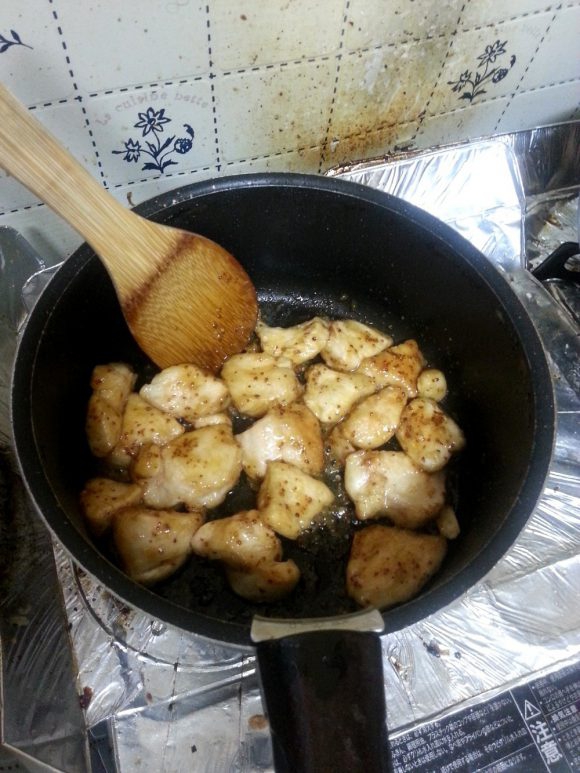 Done!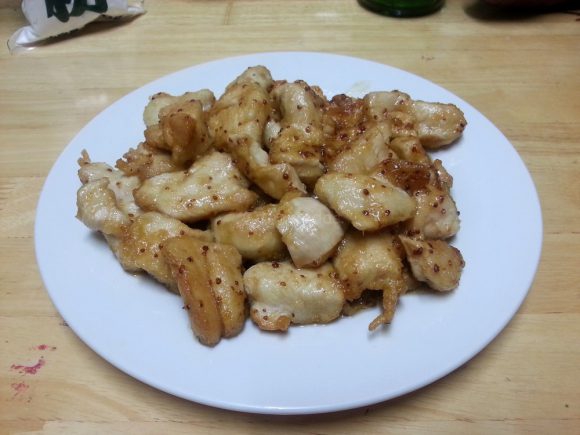 Looks yummy, doesn't it?
Lastly
I'd had only honey mustard chicken for sandwiches before but I like this another type (good combination with rice). Please try and lemme know how it goes.
See you around!