Fishing Spot in Ashiyahama, Hyogo
Hi there, it's Mr. Wada on duty. How's melting summer going? Can't help grabbing drinks all the time. >x<
We haven't been out for fishing this summer yet in Okayama …but Hyogo. I am sharing a popular fishing spot in Ashiyahama, Hyogo Prefecture. 'Why Hyogo?', you ask? We've seen this place many times on a local TV fishing program, so I've kinda wanted to take a look.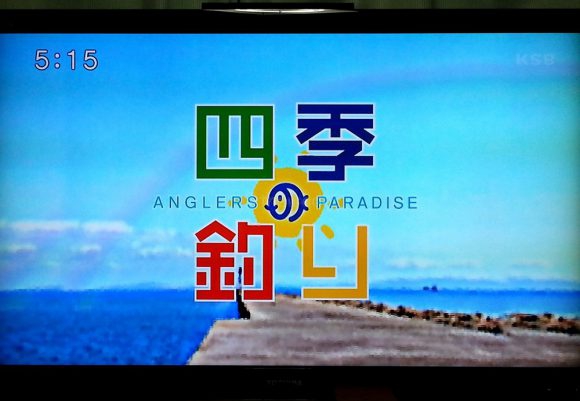 Prologue – Close Encounters of the Third Kind
We first stopped at a fishing tool store.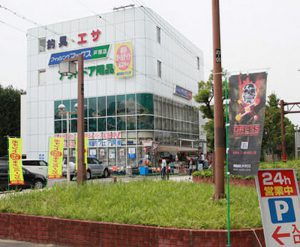 The store also looks familiar from the TV show but nothing is different than other stores. We grabbed some stuff and headed to the cashier. Ren then poked and whispered me that 'Hey, isn't he Mr. Akira Itami, a host of that show?'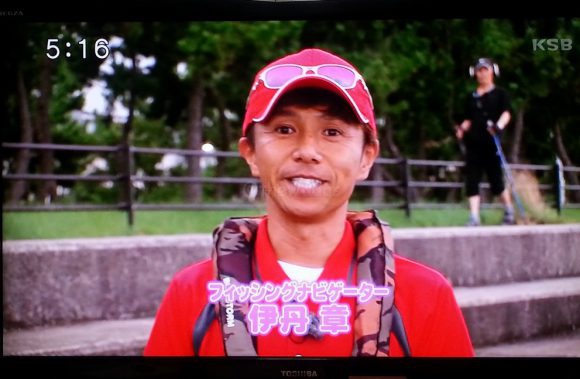 What? I took a glance. He seemed so but I wasn't so sure from distance (I suck at recognizing people's faces). She says he is. What can I do? Say hi? Wait what the hell is he doing here (though without camera)? We froze for a while and end up just left the store. Later she seemed to regret. Hehe. We will have another chance one day.
It kinda felt like a good start anyhow.
Fishing in Ashiyahama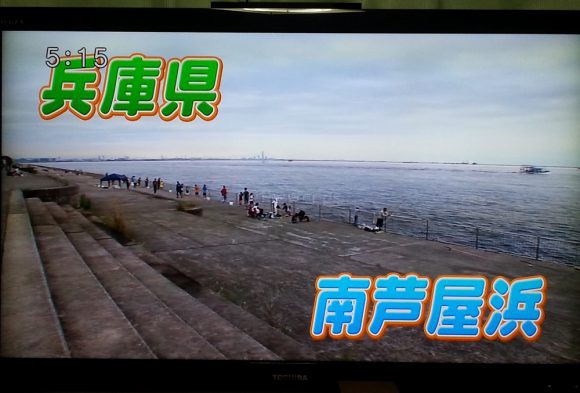 Ashiyahama looks like a seaside walk, 10-minute drive from the store.  Alright, let's get started!
A Cloud With a Chance of Sea Bream
As soon as I dropped my hooks in, I got some horse mackerels already. Small but it'd go endlessly! Sometimes got small mackerels also. Well, similar but this guy struggles a lot! (more fun)
However, after 30 minutes or so, rain started to pour! Damn! We managed with an umbrella first but it wouldn't stop and was getting harder and harder. Thought it was no longer able to hold. Ok, that's it. >x<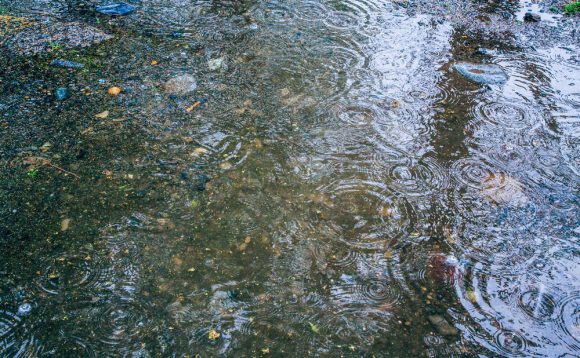 We were about to leave. Then an angler next to us approached us, asked if we wanted to take his catches. Hehe, why not. Let's see what he's got…..opened the bag and we were stunned.
TADA!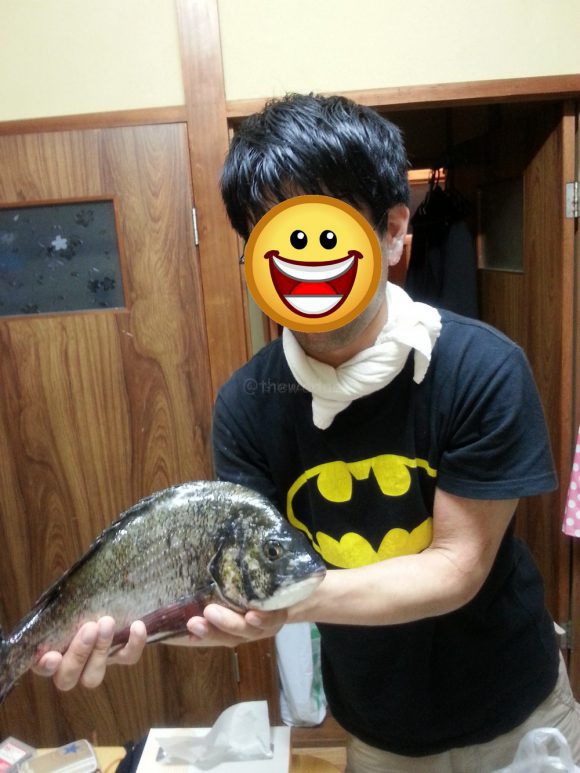 We call it Chinu (Sea Bream). Huge….How do I cook this? No photos but it took me 2 hours to slice two of these. I won't take that offer again…
Lastly
Ashiyahama looked like a great fishing spot. I definitely recommend this place if you live nearby. I wish I had it in Okayama. See you around!