Exploring Starbucks Concept Stores in Japan: Kitano, Kobe
Not long time ago, I happened to see a TV show featuring one of the Starbucks stores in Japan having a really nice view located just beside the river and a bridge. Upon checking the Starbucks Japan's website for more details about it, I learned that there are more stores like these throughout Japan. They call it "Starbucks Concept Stores", each store has something special either by its location and/or its design.
In this post, I'll be featuring one of these store locations which I personally visited. Here it is.
This Starbucks store is located in "Ijin-kan" area in Kitano, Kobe.
The term "Ijin-kan" refers to the former residences of early foreign settlers in Japan. There are many of these Western-style residences in this area.
This Starbucks store is one of those residences.
History of the Place
This two-storey building made of wood was built in 1907. It suffered a huge damage during the Great Hanshin Earthquake in 1995 but later on reconstructed with the assistance of the government.
Now, enough of the history and let's check out what's inside.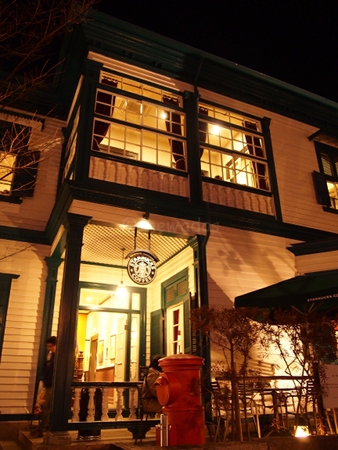 There's a mail post and a terrace just in front of the store. A very nice area to have your drink during a sunny day while watching people pass by. By the way, that red mail post you see there is an old-style one and you don't usually see it around these days here in Japan. The new design has a shape of a box.
Inside The Store: First Floor
Upon entering, you'll be immediately greeted by a red-carpeted stairway on the left and on the right is the way to the counter and a lounge.
You can order your drinks and food here and take your pick of seat on the first or second floor.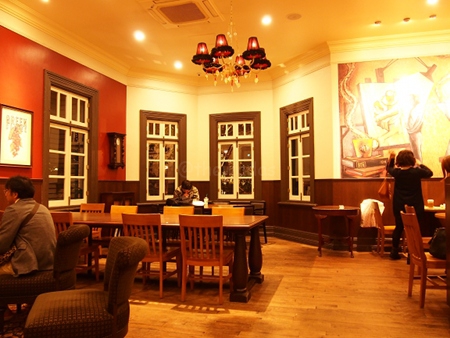 What a nice chandelier up there! A spacious area to accommodate a number of people. Now, feel the ambience.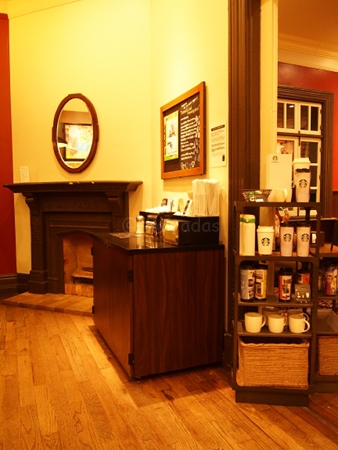 I just realized there's a fireplace in the first floor after checking this photo. It's right across the counter area.
Inside The Store: Second Floor
After climbing up the stairway, on your right you'll see a room (picture below) filled with framed photos on the wall. I forgot to check what's in those photos.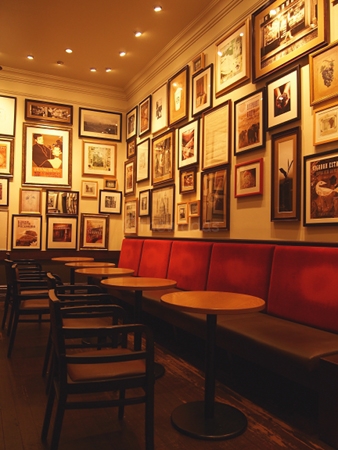 There's a door on the right side of this room leading you to the next room pictured below. See the door on the left? That's the door from the previous room.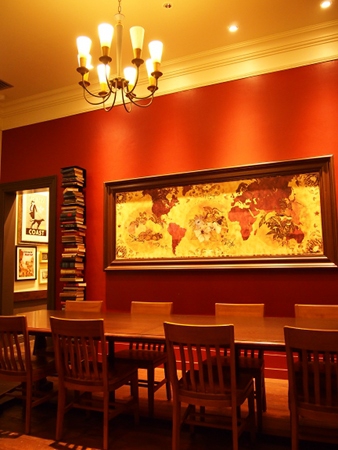 Another room with a chandelier. It looks like a library with those books piled up there, a classy one. Beside the long table, there's a couch on its right side.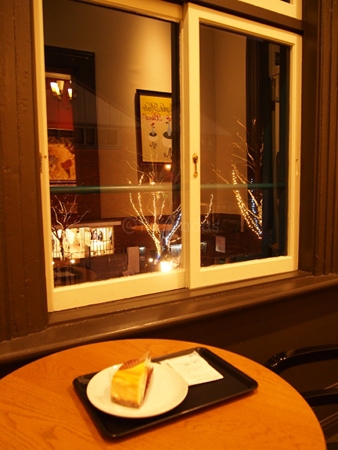 What's with seats near the window? Can't resist taking the spot to enjoy the view from there.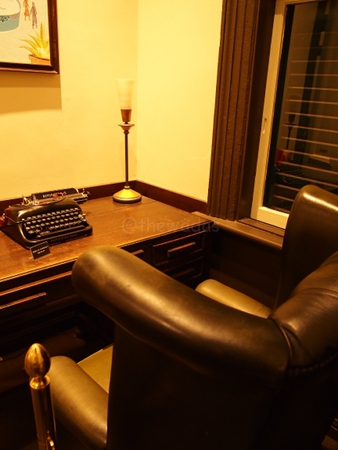 Just behind where we sat is this restricted small area with a comfy seat and a typewriter. Now get me a ribbon and a paper, I need to contact the parallel world! (Excuse me.)
There are seven rooms in total in this building. Each has its own taste and charm that you can enjoy with your coffee.
Store Information
The store is open from 8:00 AM to 10:00 PM. It's about 12-minute walk from Sannomiya Station. The area is a bit inclined, so prepare for a challenge. When I searched its location on Google Maps, you can actually get a view inside. But the design of the rooms are a bit different of the current one.
I hope you enjoy the tour. Do you have any Starbucks stores with a special concept or something similar in your area? Share it with us!