Active Volcanoes of Owakudani in Hakone
Ohayou Gozaimasu! It's Mr. Wada back on duty Desu. I would like to share our trip to Owakudani in Hakone town this time, which is a volcanic valley. The Hakone Free Pass includes a transportation fee to this place.
Getting to Owakudani in Hakone
Hakone Tozan Cable Car to Sounzan
Catch a Hakone Tozan cable car at Gora Station. (Gora Station is accessible by either bus or Hakone Tozan train.)
Get off at Sounzan Station.
Tip:
As you see the picture above, it gets really busy as people come together. I definitely suggest to get to Gora Station early unless you want to wait in the long line. (The first cable car leaves at around 7:40 AM).
Reference: Hakone Tozan Cable Car
Hakone Ropeway to Owakudani

Transfer to a Hakone Ropeway at Sounzan Station.
Get off at Owakudani Station.
Things to Do in Owakudani

Here it comes! You could smell very strong sulfur already. I kinda like this boiled-egg smell though. It reminds me of Beppu City in Kyushu really. Amazing. Now what? Here are things to do that I recommend.
Take a closer look at the Eruption(s)

Eat Black Eggs

Just like boiled eggs in Beppu, eggs cooked by heat from Owakudani are available at a store nearby. It is believed that having a single black egg adds extra 7 years to your life. I had two so I've got additional 14? Hope it does. Hehe.
Visit Hakone Geo Museum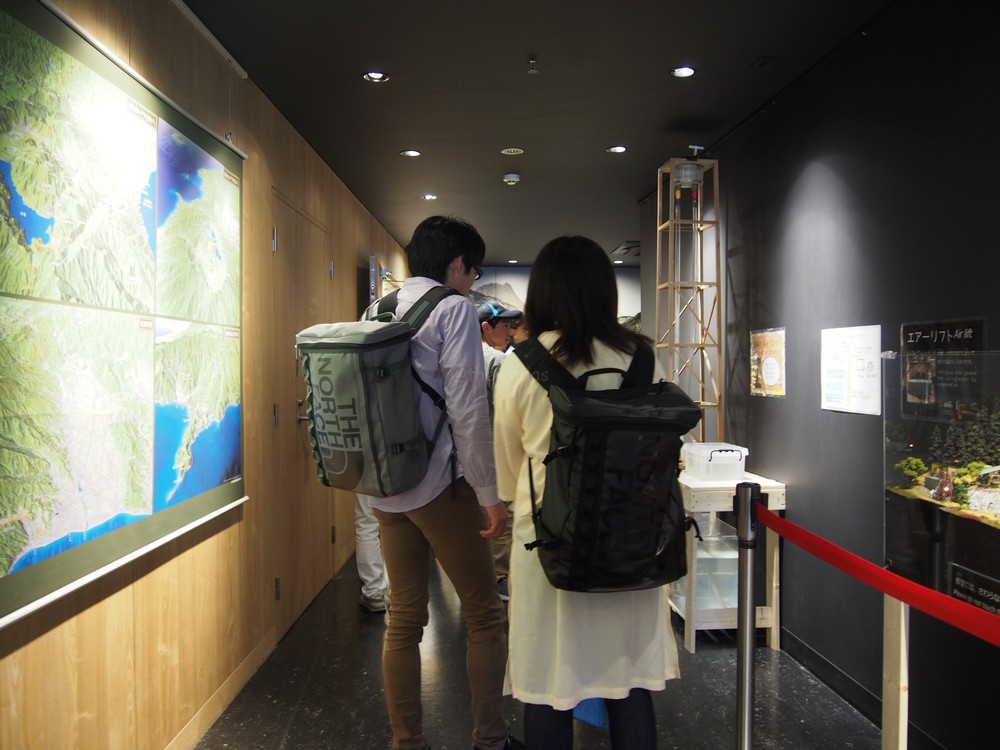 This Geo museum displays history of Owakudani and Hakone town. As I mentioned in the previous post, Hakone is made by calderas right? Seeing what really happened here millions of years ago, it's just like a miracle. Unfortunately, camera is not allowed inside the museum.
Watch Mt. Fuji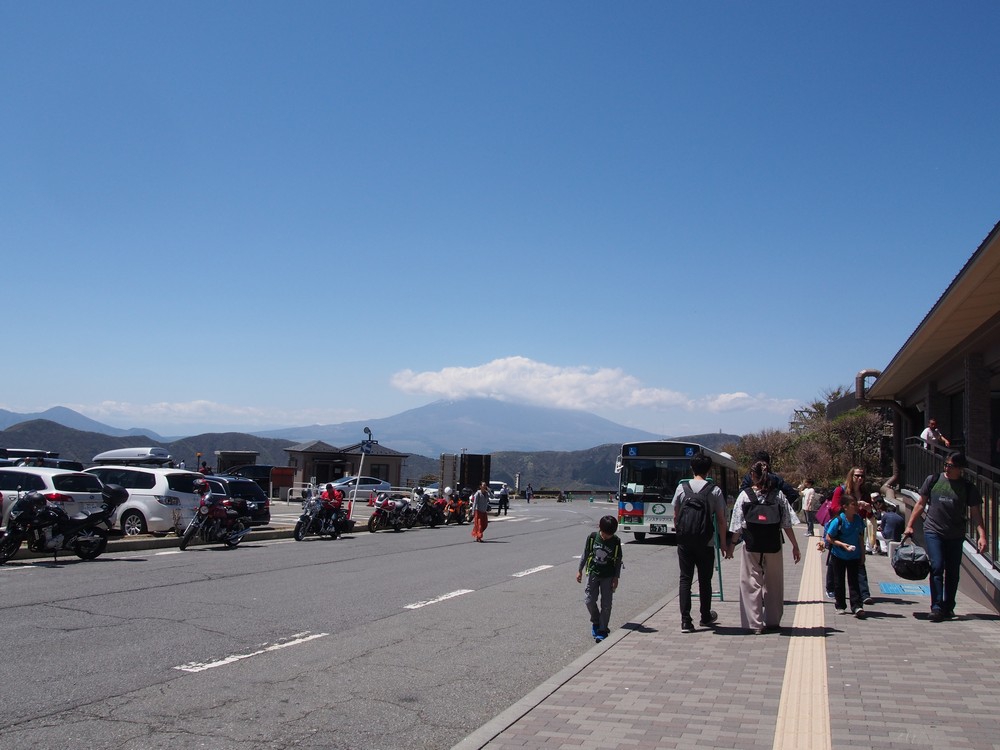 If the weather is good, you could see the Mt. Fuji from Owakudani. Unfortunately, this day though we were not able to see the peak! Too bad but there is nothing we can do with nature.
Lastly
How do you find Owakudani in Hakone? The cable car for going back is also busy. Check schedule and don't miss the last ropeway.
See you around!
You may be interested in these as well.
– Travel by Hakone Free Pass!
– Pirate-ship ride on Lake Ashi
– Hakone Sekisho
– Beautiful Views of Mt. Fuji from Otome Toge Fujimi-Chaya
– Hike on Mt. Kintoki in Hakone