Abra Kadabra! It's Mr. Wada back on duty. I would like to introduce how to get tickets to the Wizarding World of Harry Potter at Universal Studio Japan (USJ).
How to Get Tickets to the Wizarding World of Harry Potter
The 1-Day Studio Pass which allows us to enter the park and ride any attractions all day but The Wizarding World of Harry Potter. There are some ways to get the tickets for it.
1. Get Free Entrance Tickets
It is FREE. Limited numbers of this free entrance ticket for the The Wizarding World of Harry Potter area is handed out at the CENTRAL PARK everyday. This requires luck and patience. Many people would rush to this are as soon they enter.
Timed Entry Tickets to The Wizarding World of Harry Potter : http://www.usj.co.jp/e/enjoy/
2. Get Universal Express Pass
Universal Express Pass costs EXTRA. This pass allows you to enter The Wizarding World of Harry Potter area and also offers rides without lining up! Isn't it cool? Go to next for how to purchase the tickets.
Note: Some tickets do not include entrance to the Harry Potter area.
Other Options
There are different deals with the tickets for The Wizarding World of Harry Potter area by travel companies including Japan Rail.
USJ : https://www.usj.co.jp/e/travel/
Japan Rail : https://www.jr-odekake.net/navi/usj/ (in Japanese only)
Purchase the Universal Express Pass
There are different Universal Express Pass tickets.
Please refer to USJ official website for the latest information.
The tickets are available at convenience stores or on the web.
Note:
I strongly recommend you to purchase the tickets at least a month before you visit. Even before a month is too late sometimes especially during the holidays.
The Wizarding World Of Harry Potter
Here we are. We walked towards the Hogwarts castle and encountered this place. I remember it is from The Goblet of Fire where Harry faced the You-Know-Who?
Keep on walking.
On the way, we found Ron's flying car (it wasn't flying though). Cool.
Walked through the entrance and there was the world of Harry Potter out there!
Amazing when I think like how much effort creators made for this.
After taking (hundreds of) photos, we entered the Hogwarts Castle for the "Harry Potter and The Forbidden Journey" ride. Wait…it shows the wait time is 260 minutes!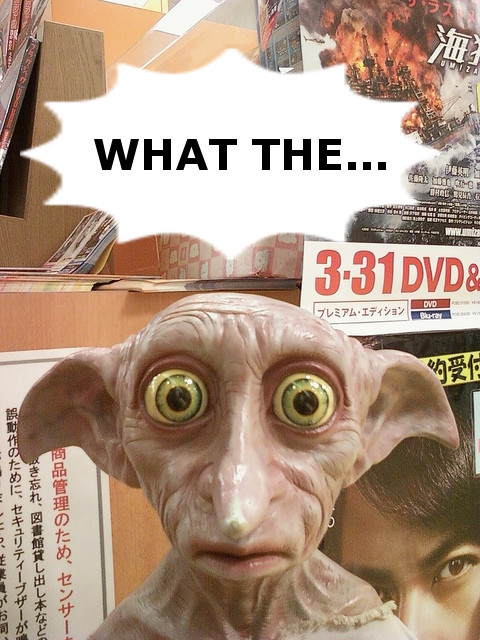 However no worries. This is for whom without the Universal Express Pass. This is the benefit of having this ticket. It took us just 10-20 minutes to get to the rides.
Since numbers of people who can enter this area are limited, it wouldn't be busy in there. Nice. The ride was cool. It really felt like we were flying for real!
Actually after the ride I felt a little sick. 3D sick? Quidditch sick? Whatever you call it.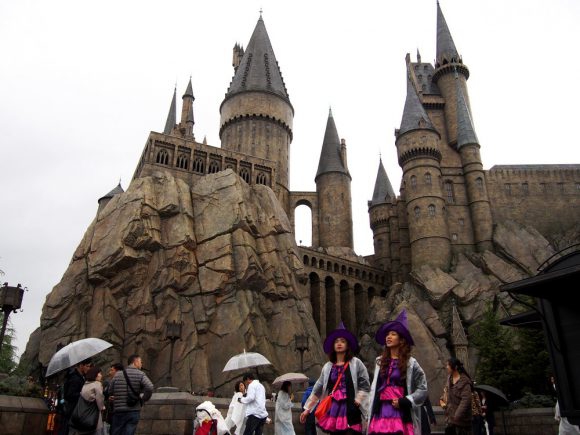 Had a butter beer after the ride. Cheers (clink).
Lastly
I learned that we can buy lots of time by the Universal Express Pass. Totally worth it. Hope it helps.
See you around!