How To Get Discount At Cafe In Japan
Hey guys. It's Mr. Wada back on duty! It's been cool in Okayama. My favorite season has come!
I and Mrs. Wada are not that into drinking (alcohol) much lately, but instead we have more tendency of grabbing cappa joe and chill especially on Friday nights. In Japan a cup of coffee costs about 300-400 yen. Not that much unless you drink everyday right? But we kinda wish we could reduce this expense a little. A little would be a lot eventually. Oh, no worries, there is a way out! I will share how to get discount at cafe in Japan this time.
Tully's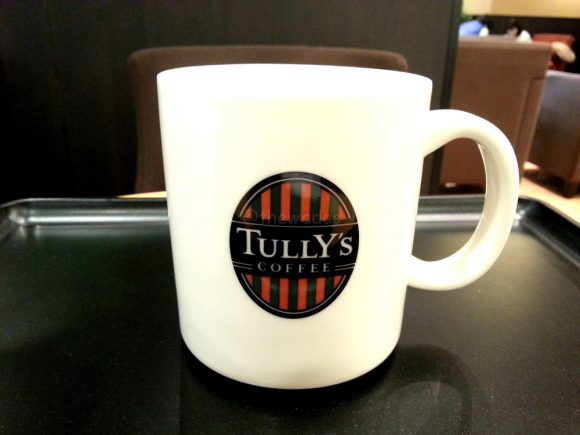 There is a nice Tully's store in Okayama City inside a book store. Order a drink and you can read books for free while enjoying your drink. You gotta be careful with spill though…
Bring Your Own Tumbler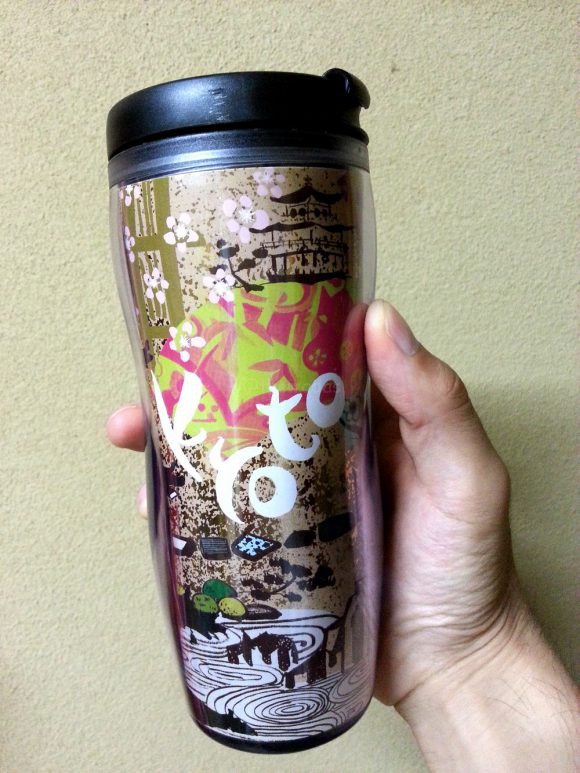 I would be a little afraid to use this Starbucks tumbler at Tully's.
It gives you 30 yen discount for having your (any) drink in your own tumbler. I don't think they would care if your tumbler is from Starbucks or other company's.
One More! Short 150 YEN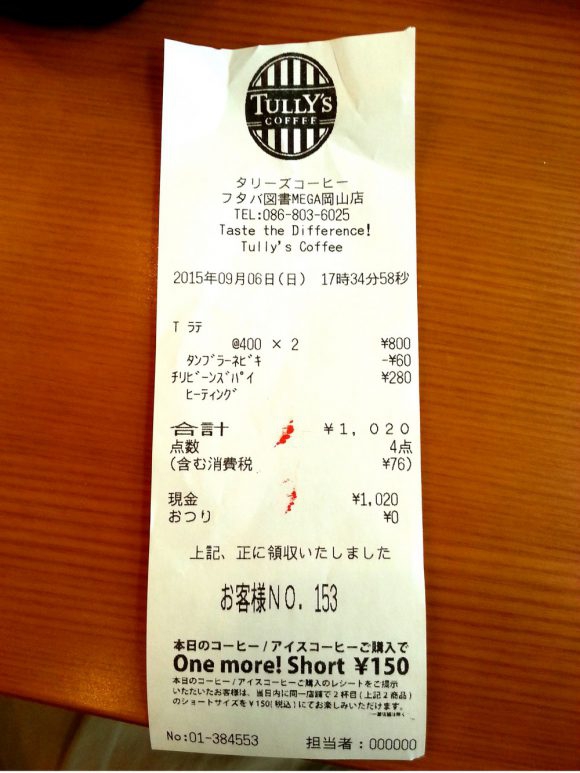 With this "One more! Short 150 yen" receipt you can have the second coffee for 150 yen. It would be great to get one in the morning and another in the afternoon!
NOTE: The coupon can be used at only the store where you purchased your coffee (on the same day).
Extra
Tully's offers extra 10 yen discount for paying by Tully's prepaid card. It's free. If Tully's your regular hangout, I'd recommend to get one.
Buying a Tully's tumbler comes with a free drink ticket. If you want to save up and haven't got a tumbler yet, probably it might be a good idea.
Starbucks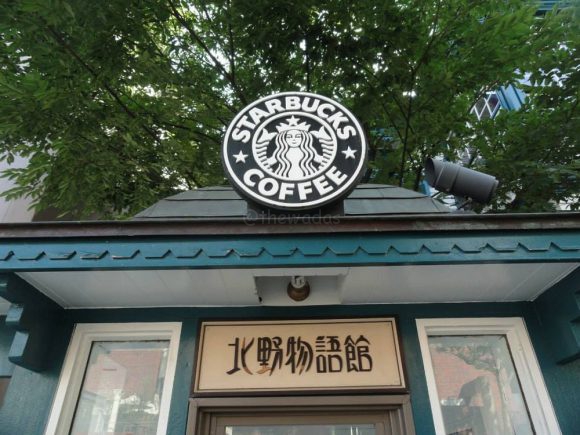 This is a Starbucks Concept Store in Kobe. You may want to check this post out for details.
Starbucks also offers some discount for coffee but it's a little different than Tully's.
Bring Your Own Tumbler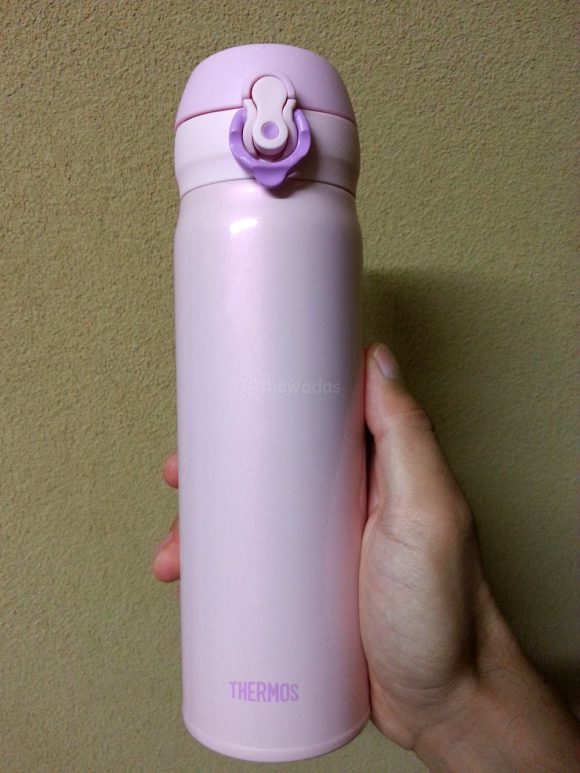 Thermos can be used of course!
At Starbucks you get 20 yen discount for using your own tumbler. Any tumbler is OK. But sure the Starbucks tumblers would be always welcomed.
One More Coffee
It looks like the same "One More Coffee" as Tully's. What differs though is the size of coffee you can get for 100 yen(!), which depends on what size you get for the first coffee. You know what I mean? So you get a "Tall" size coffee, then you can get another "Tall" size coffee for 100 yen. In other words, the second "Venti" size coffee can be 100 yen as well!
A "Venti" size coffee costs 400 yen, so with another same size, you could save up 300 yen! Wow, that's a big saver, don't you think? But the thing is a "Venti" size coffee is 590 ml., so you would consume like…1,180 ml in total? That's another WOW.
Well, my point here is, the bigger the size of coffee you get at Starbucks, the more you save up. In total of 500 yen for two "Venti" size coffee sounds great.
Starbucks Japan offers promo of Holiday Share Ticket twice a year (usually). This free drink ticket is given for charging every 5,000 yen on your Starbucks prepaid card. So you can get like…the biggest size of iced frappuccino with toppings! It's a dreams-come-true ticket!
Extra
The same goes as Tully's, Starbucks tumbler comes with a free drink ticket. A regular plastic tumbler is like 1,500 yen. Cost of drink would be different but a big size drink can be 1,000 yen with toppings, so the tumbler itself would practically be like 500 yen!? Sounds good to me. Hehe.
Lawson
Bring Your Own Tumbler
Lawson offers very cheap coffee for 100 yen and with your own tumbler you can even get additional 10 yen discount! Any coffee can't be cheaper than this!
Lastly
Bringing our own tumblers is the least we can do, I and Mrs. Wada normally do. Of course we are happy to save some up but also it feels good not to waste paper cups. Hope it helps. See you around!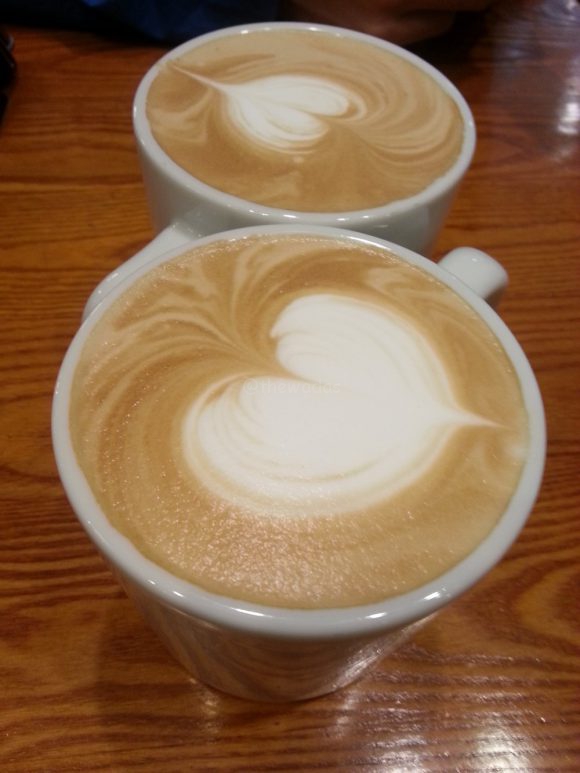 You may be also interested in these.
Second-hand Stores in Japan: Be eco-friendly, Save up wisely
Find Thrift Shops in Japan: Be eco-friendly, Save up wisely
Save Time & Money by Night Bus in Japan
How to Get the Starbucks Free Drink Coupons in Japan