I would like to introduce a local popular soy sauce maker in Bizen City this time.
Takatori Syoyu (鷹取醤油) | Soy Sauce Maker in Bizen City
It is located on a main street (just one block from the national freeway) in Kagato area of Bizen City. Ah yes, it is just several minutes from a local bakery that I have shared previously. Parking is available right across the store.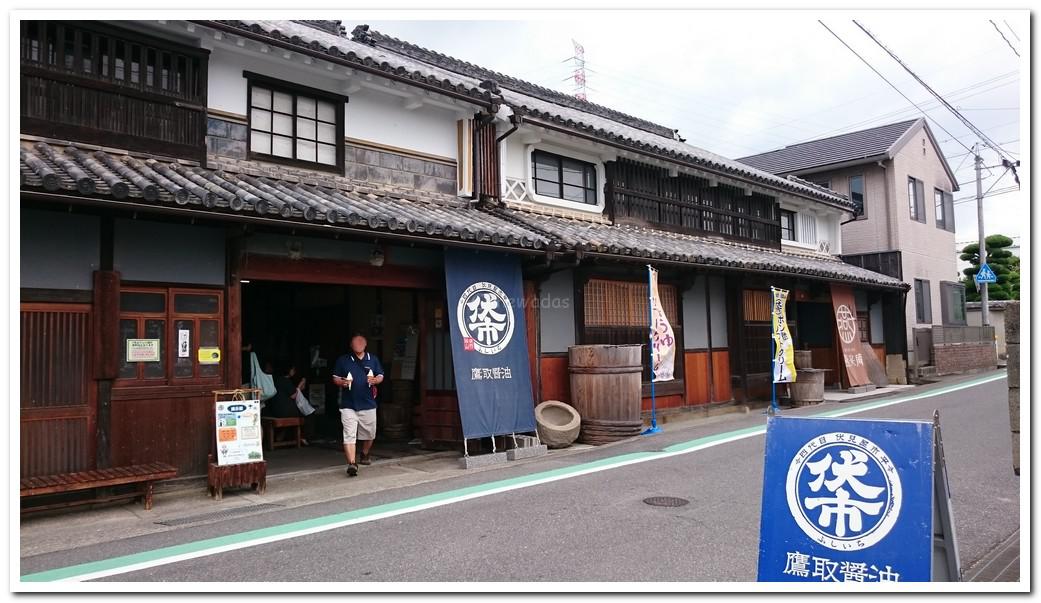 Different grades of say sauce are available.
You could have a seat as well.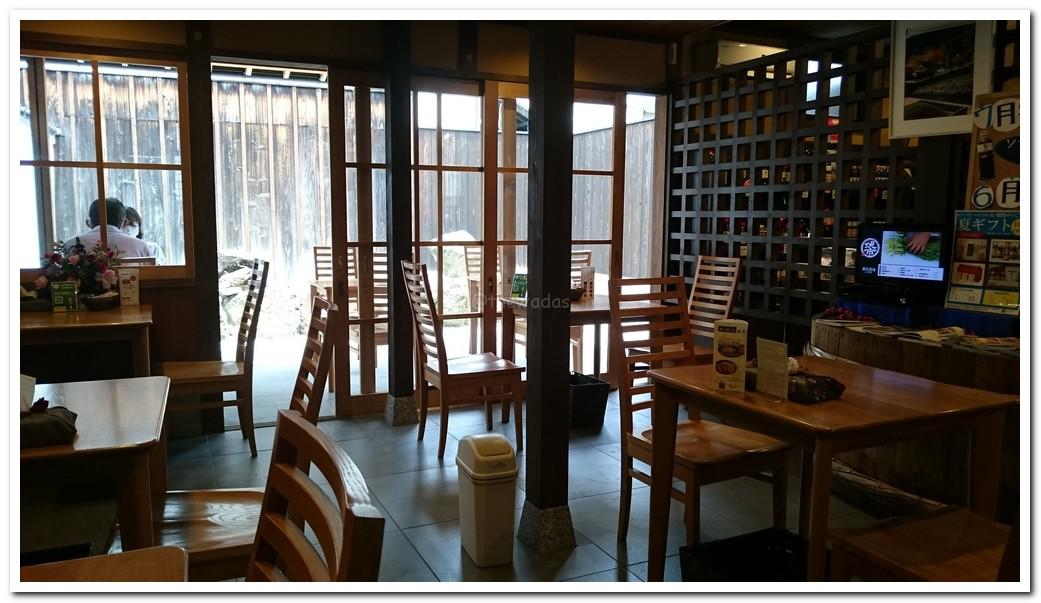 Here comes the soy sauce soft ice cream. It actually tested good. Soy sauce gives it slight bitterness like bitter caramel sauce on pudding (if you know what I mean). I'm totally cool with it. Yum yum. The store also serves ponzu (citrus-based soy sauce) soft ice cream but perhaps I will save it for the next time.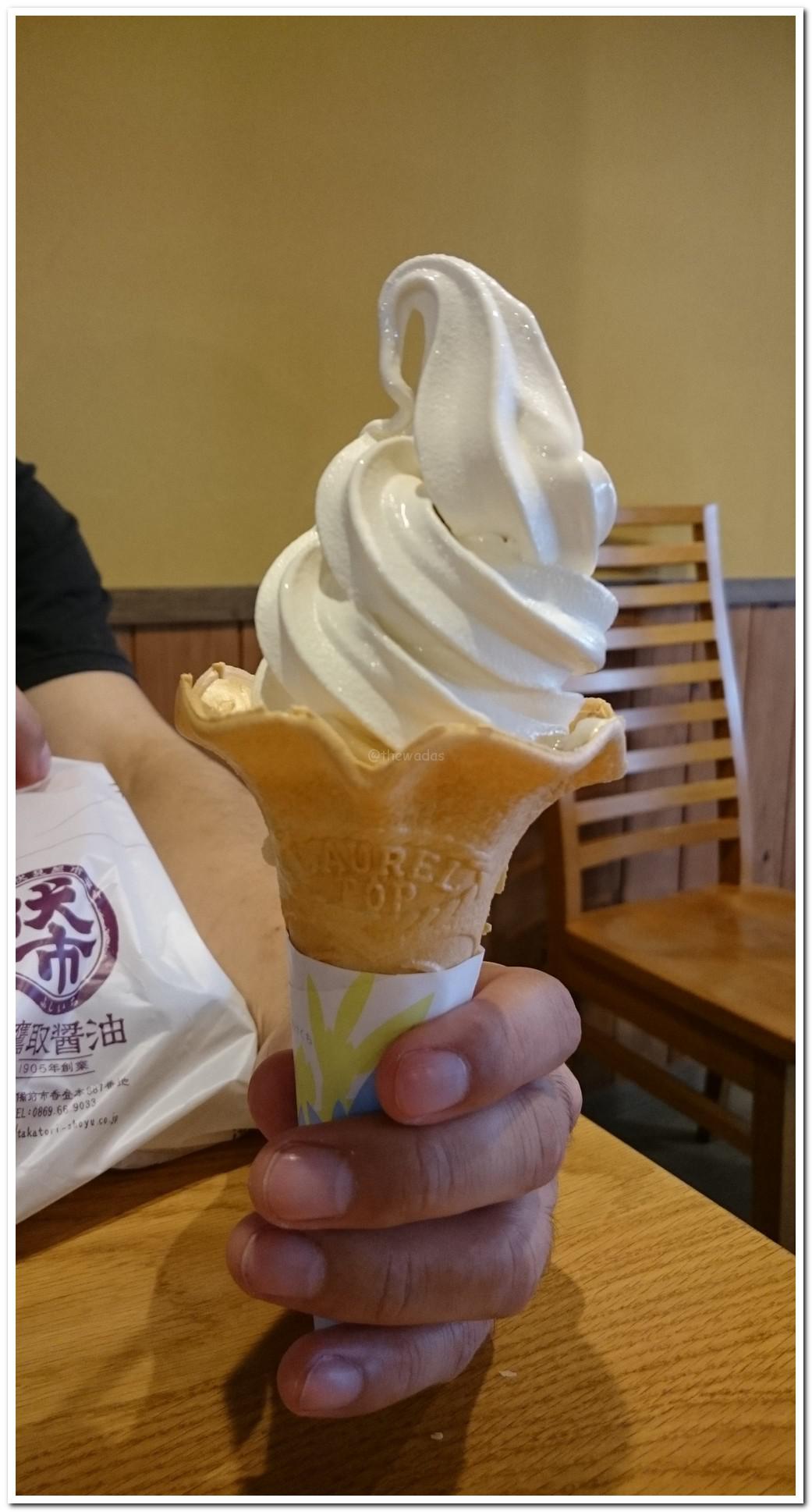 Let's call it a day.
Information
Lastly
How do you find it? Please stop by when visiting Okayama.
See you around!