The Moai in Japan: Sun Messe Nichinan in Miyazaki
Konnichiwa! It's Mr. Wada back on duty desu. I would like to share our trip to Messe Nichinan in Nichinan City, Miyazaki. That's where we can see the moai in Japan.
The Moai in Japan: Sun Messe Nichinan in Miyazaki
The moai statues are the symbol of Easter Island in Chile, but you know what, you don't have to travel thousands miles across the Pacific Ocean. Ones in Nichinan were built based on the originals (official). It's about a 30-minute drive from Nichinan central. There are buses from Miyazaki City as well.
Observatory and the Museum
You can go to the moai straight but we would save it for later. The view from the observatory is awesome (it was a bit cloudy but you still can see the blue sky in the photo below). I assume this is a great photo spot with the moai statues down there.
Perhaps it'd be nice knowing about the moai better before seeing them, don't you think? There's the moai museum right beside the observatory (free admission) where we can learn its history, and how the moais are made, etc. There's a restaurant and washrooms as well.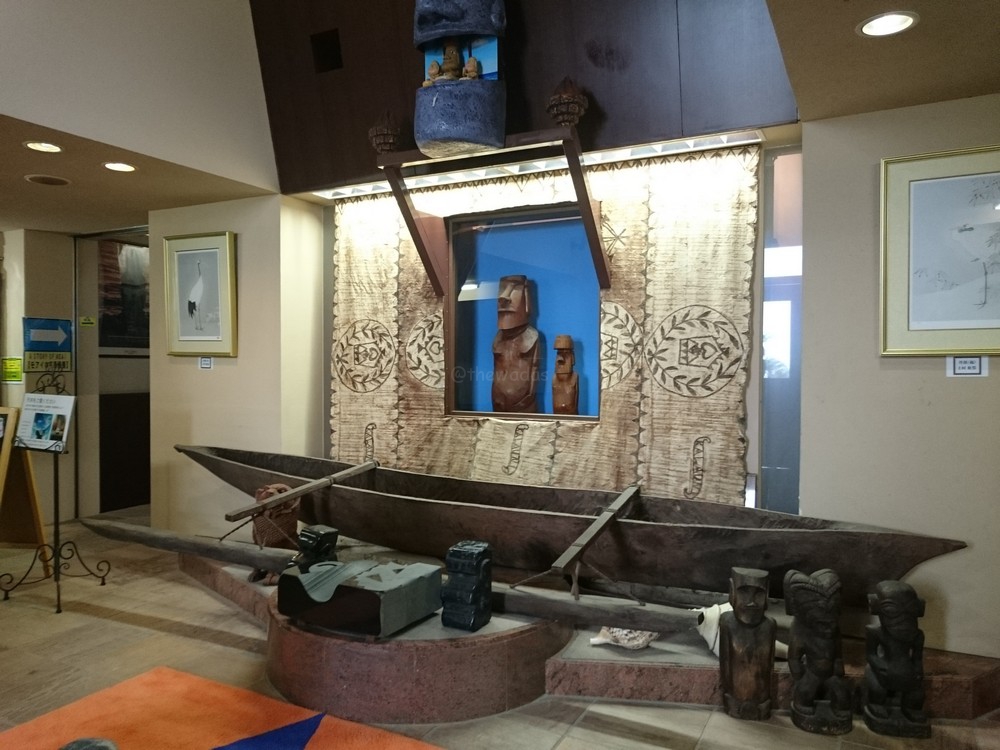 The Moai Statues
Show time. It's got seven moai statues and apparently each of them represents luck for work, well-being, relationships, dreams, marriage, finance, education (left to right). I am not sure if we are supposed to just touch them…but sure they are quite something to see this closely.
Animals
This Sun Messe Nichina has some animals in the property. No worries. They are harmless. We encountered a pony, donkeys, goats, and turtles! I was a bit taken aback that the goats were unleashed outside the fence but they wouldn't bother us at all. Oh well.
Alright. Let's call it a day!
Information
Name
Sun Messe Nichinan
Access
2650 Miyaura, Nichinan-shi, Miyazaki

Business Hours
9:30 – 17:00
Closed: 1st and 3rd Wednesday (except August and holidays)
Admission
Adult: 700 yen
Jr. high school student: 500 yen
Ages 4 & above: 350 yen
Contact
0987-29-1900
Website
http://www.sun-messe.co.jp/
Lastly
How do you find it? Please come by if you get a chance.
See you around!