Slurp In Privacy: Tonkotsu Ramen Ichiran (一蘭)
Hi there. It's Mr. Wada back on duty. I would like to introduce Tonkotsu Ramen Ichiran.
Slurp In Privacy: Tonkotsu Ramen Ichiran (一蘭)
Tonkotsu Ramen Ichiran is one of the most popular/famous ramen restaurant chains in Japan and its unique system is quite known. This time we visited a location in Hiroshima City.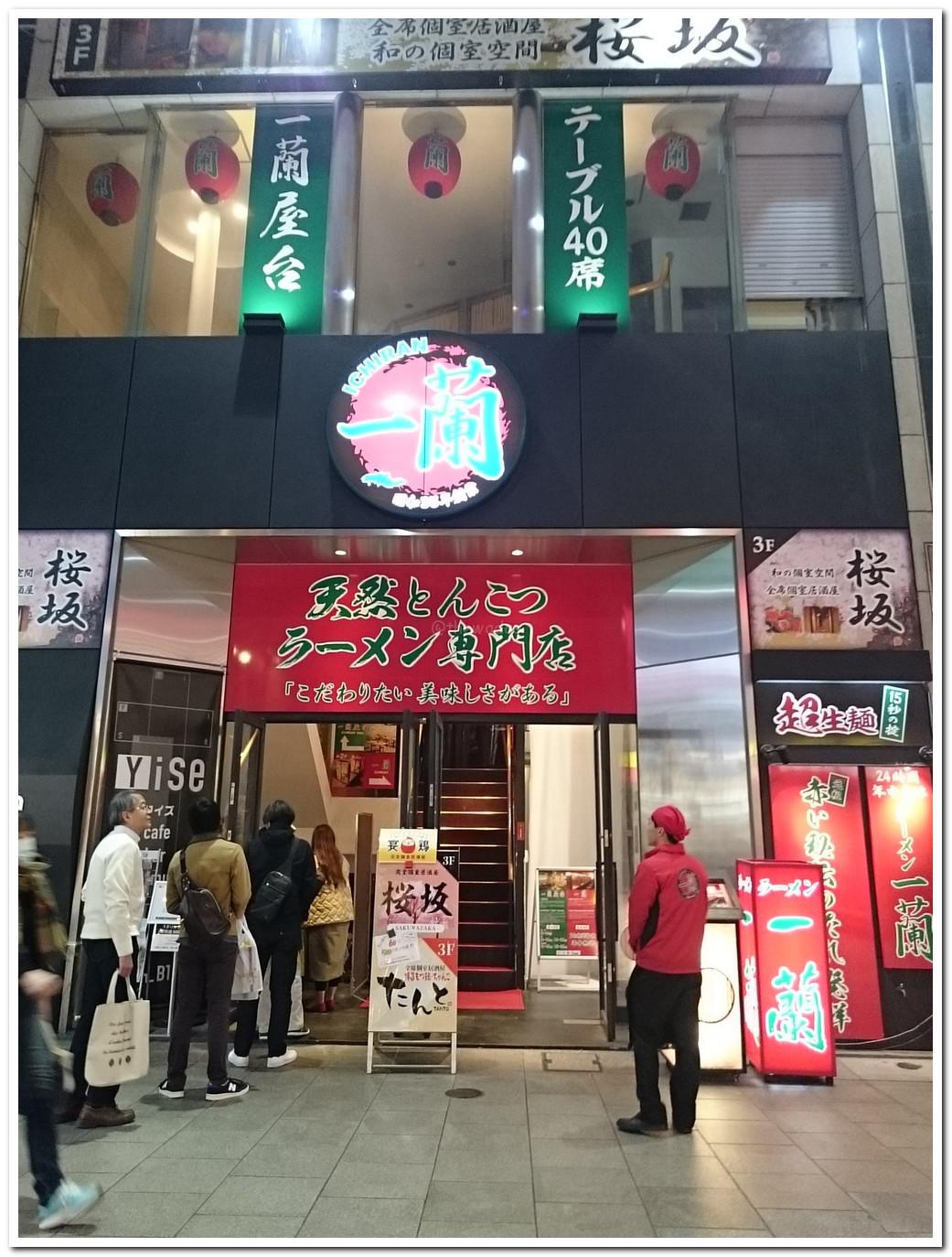 Purchase a Ticket
We need to purchase a ticket at a vending machine before having seats. Employees would assist you if necessary.
Seats
Alright, let's have a seat. The biggest difference between Ichiran and other restaurants is that tables are divided by partitions in order to focus on eating with privacy.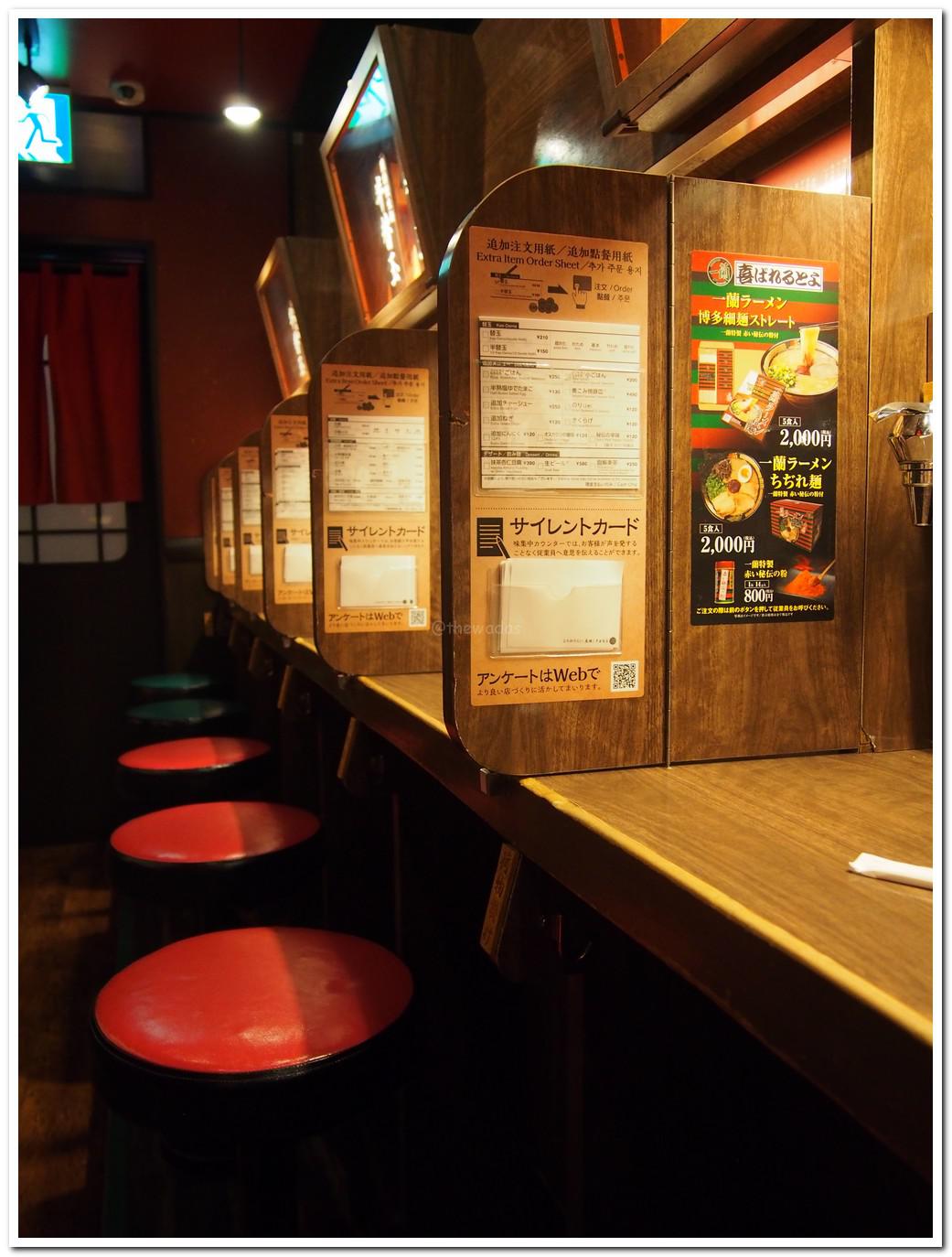 Customize Your Ramen
Before passing your ticket, you need to fill the form to customize your ramen as you like. You could pick thickness of soup, hardness of noodles, spiciness and so on. When ya ready, leave the form and the ticket at the window right in front of you. Staff will come over and pick them up.
Focus on Ramen
One weird thing I found is customers don't face employees at all. I didn't even see their faces but hands when my ramen got slipped in through the window. Anyway, now it's time to enjoy the noodles without interruptions.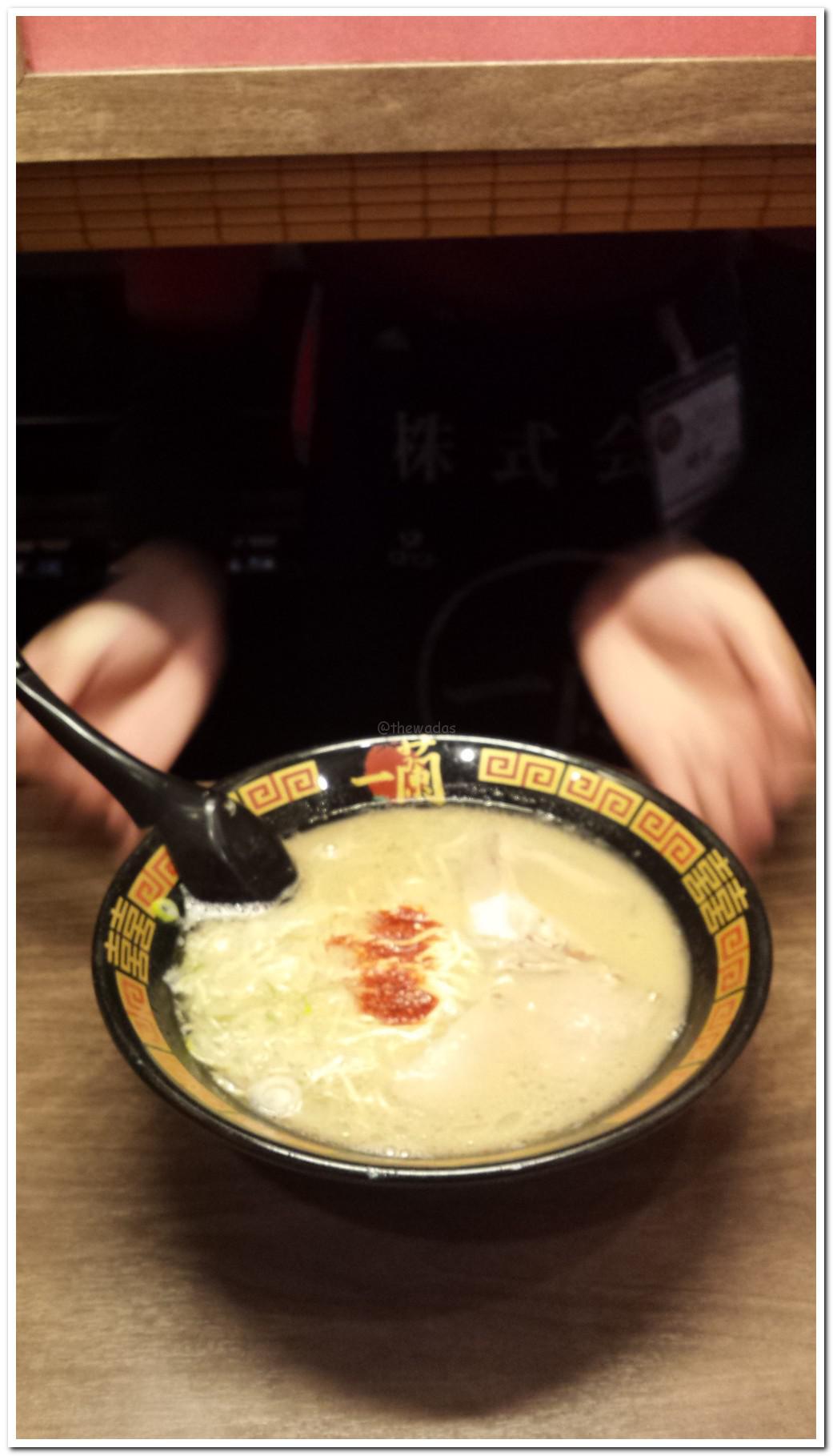 It tastes good! Creamier and richer than average, I would say. After having some, mix the spicy stuff in the middle and make some change.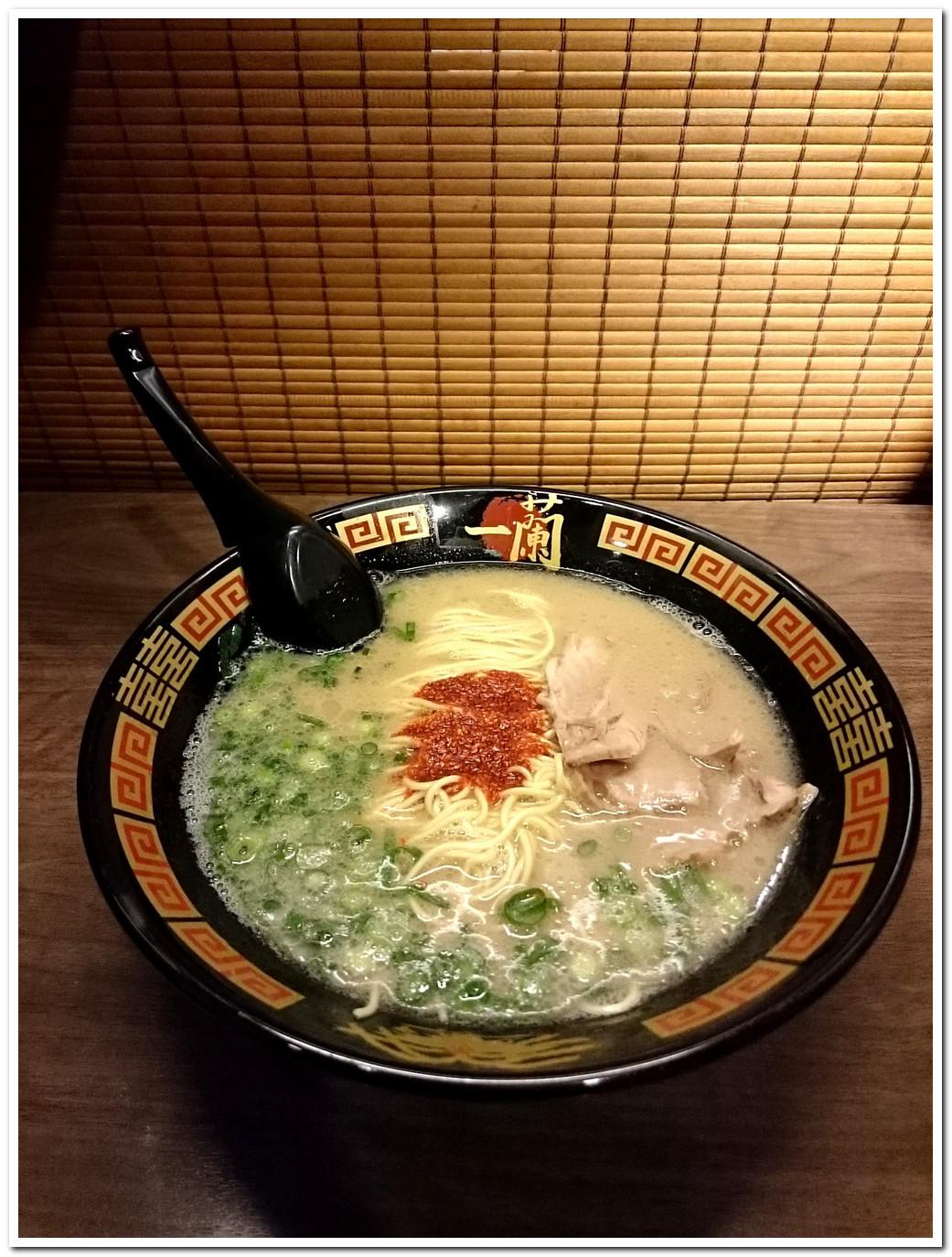 Toppings
If you would like to have toppings or refill noodles (Kaedama), fill in the form and call staff by pressing the button on the table. You shall be served in a sec.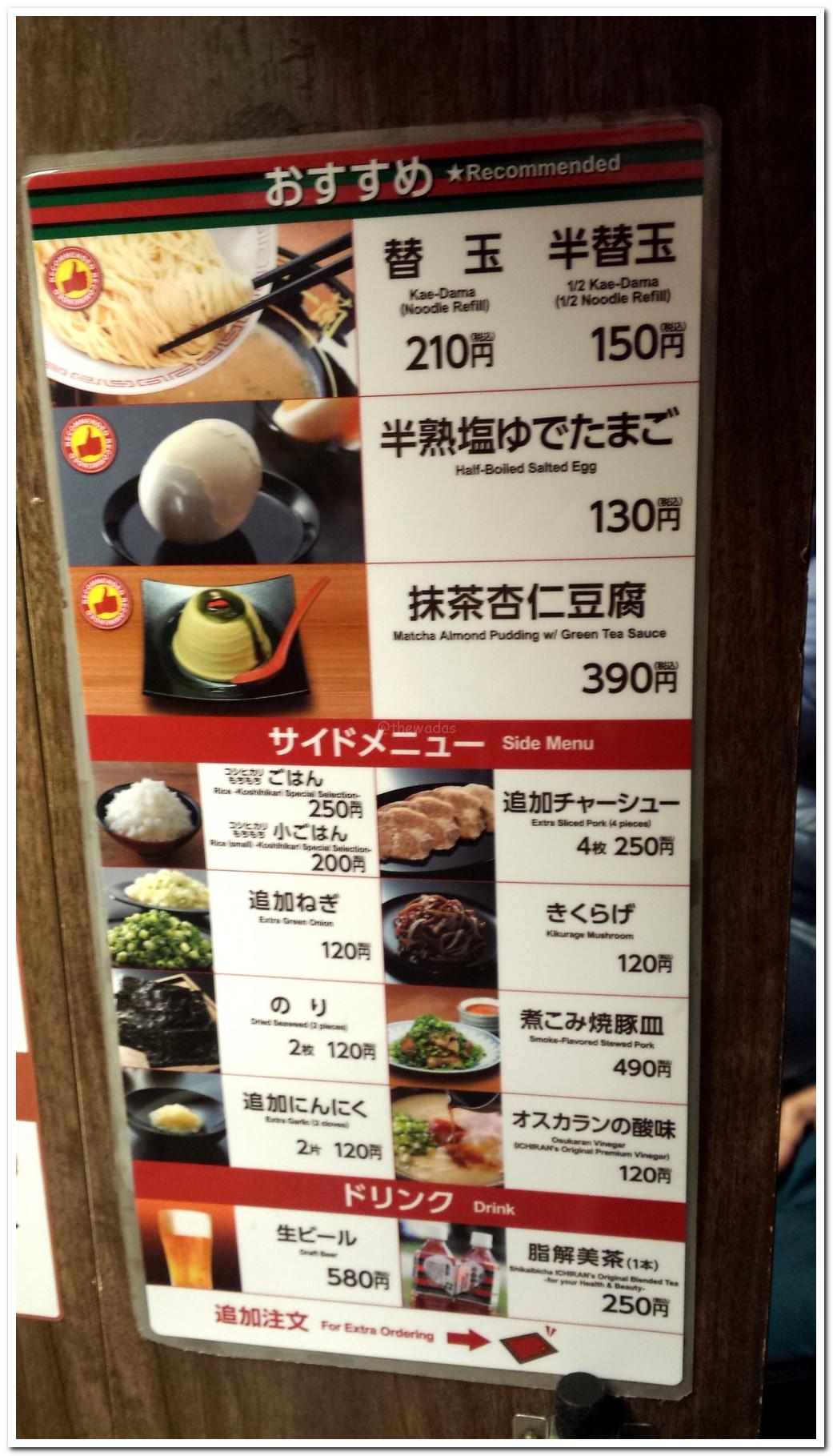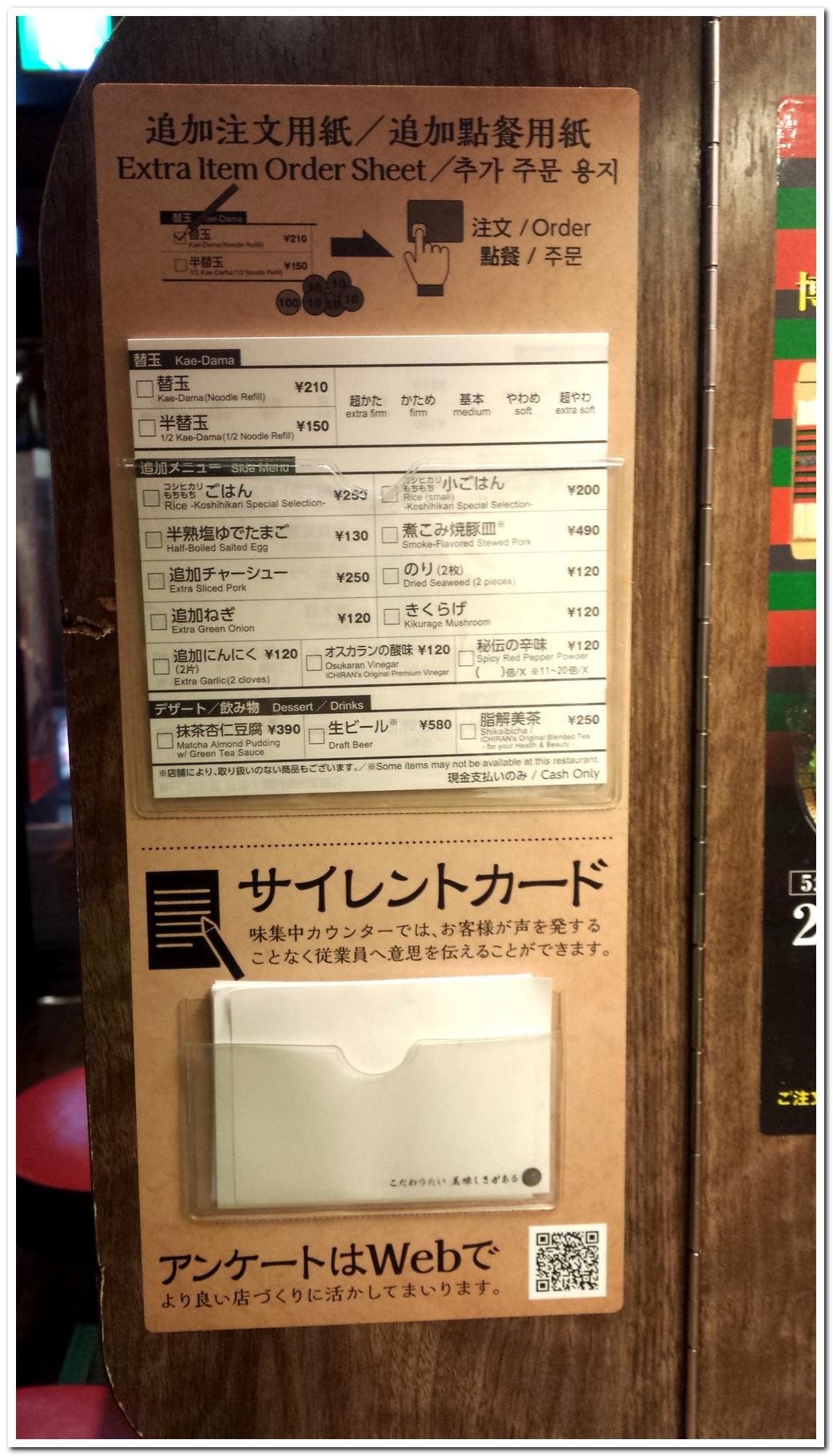 OK, let's call it a day.
Information
Website: https://en.ichiran.com/
Lastly
How do you find it? If you like ramen, it may be worth a try. It's a whole new experience.
See you around!