Recommended Wakayama Ramen: Marui
Hi there, it's Mr. Wada back on duty. I would like to introduce an awesome Wakayama ramen we had in Wakayama City.
Recommended Wakayama Ramen: Marui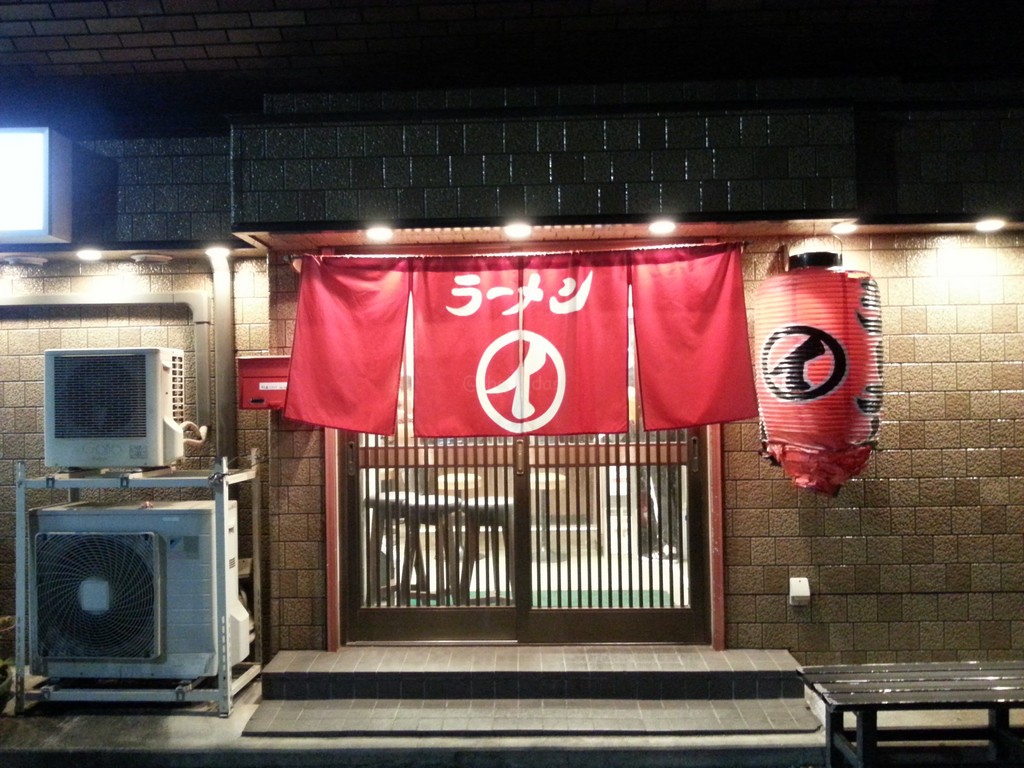 We were totally new to the city, so we decided to pick the closest ramen place that looks popular on the web. And this is it, Wakayama Ramen Marui. Apparently it gets lineups at night. We were lucky that it was rather early.
Characteristics of Wakayama Ramen is its soup which is mix of Tonkotsu and Syoyu (learn a bit more about ramen soup here). Try regular ramen menu if you have no idea what to get. Well, generally speaking this is the best way to see if the place is good.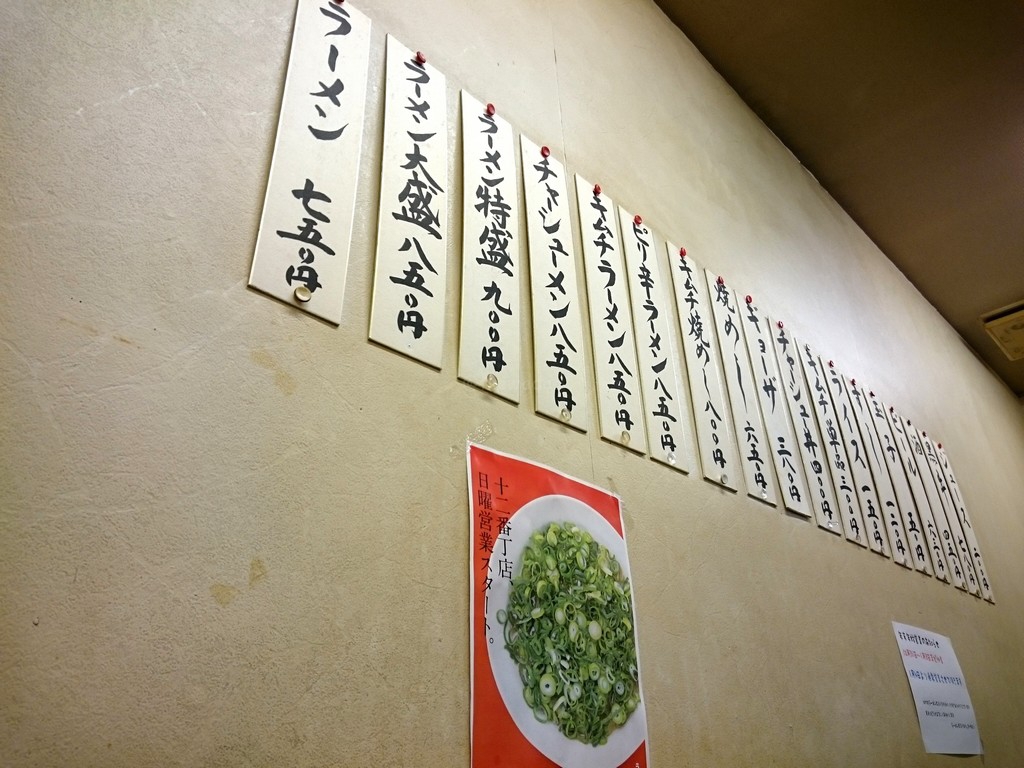 Tada. That's a lot of spring onions! The soup is not too light but not as heavy/fatty as Tonkotsu soup is. I love it!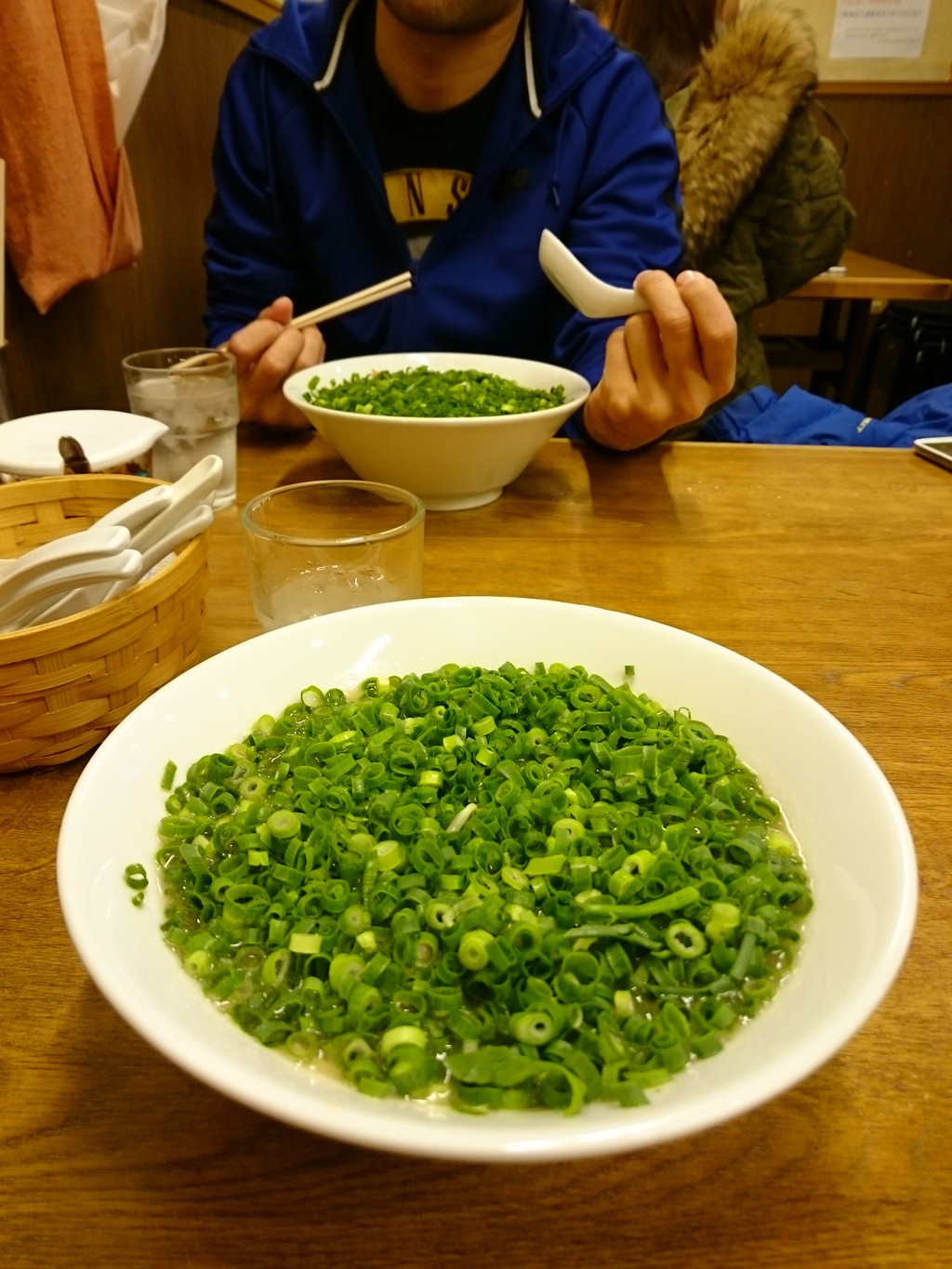 This is Chashu-ramen (regular ramen with extra pork slices). Can't tell the difference in the photo though it got more meat hidden underneath.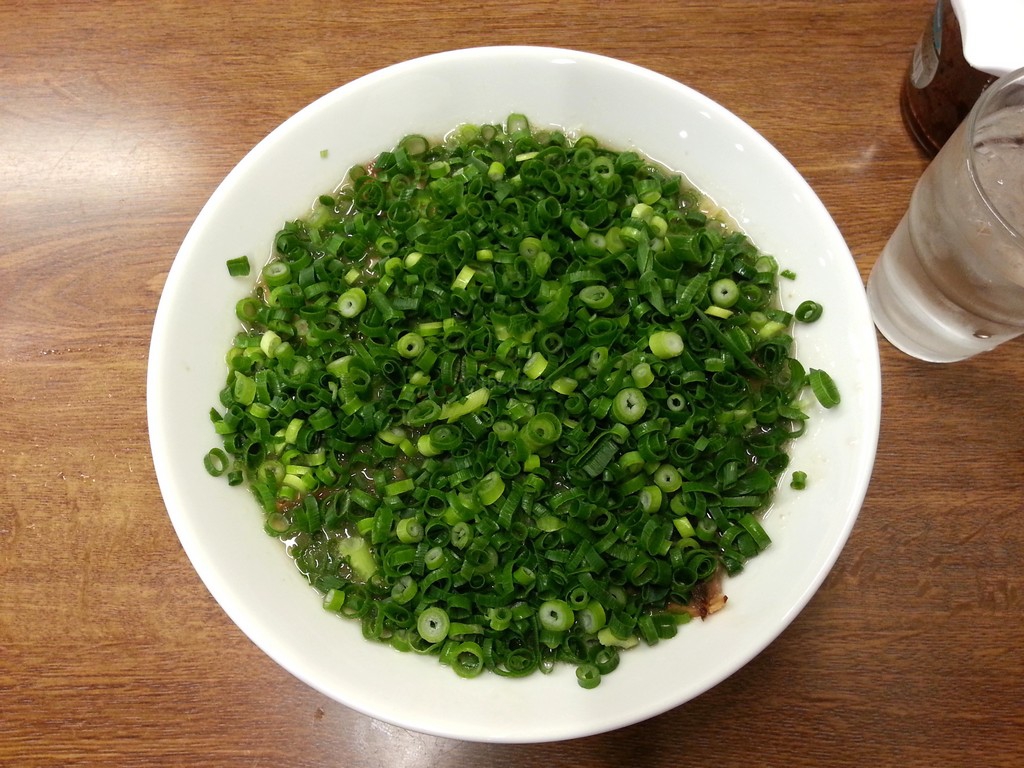 Hm? There are little pieces of something on the table. It says Sushi…..sushi? Let's try one!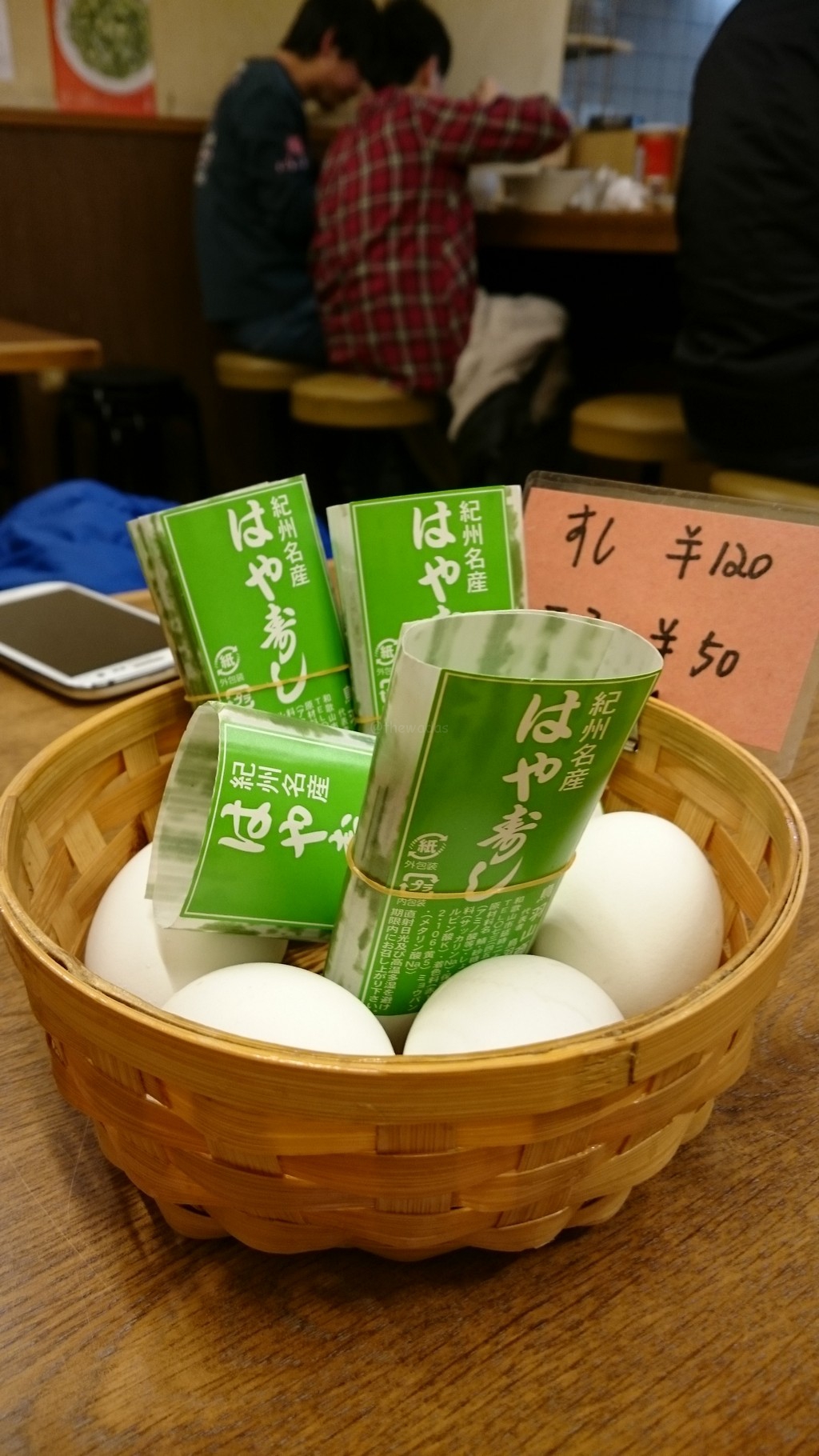 Oh cool. It's got a slice of mackerel on sushi rice. What an easy snack Sushi!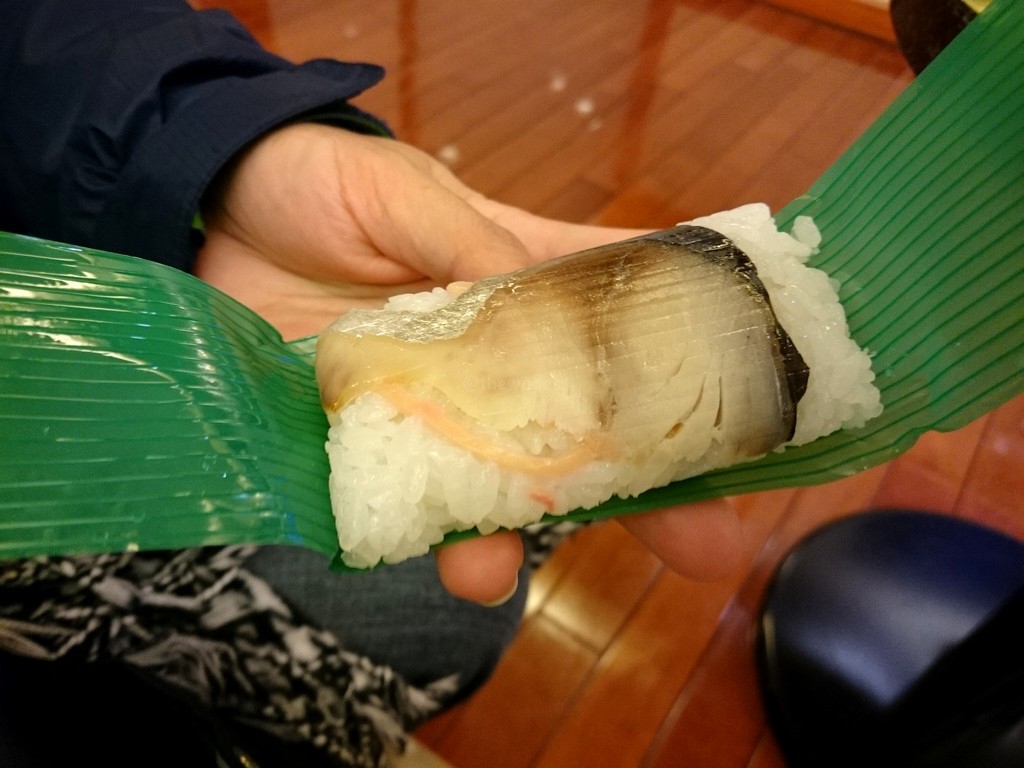 OK. Let's call it a day.
Information
Wakayama Ramen Marui (Junibancho Store) 
Access

87 Jūnibanchō,, Wakayama-shi
Business Hours

Weekdays: 11:00~21:00 (order until 20:30)

Closed: Sundays
Contact

073-425-6678
Wakayama Ramen Marui (Nakanoshima Store)
Access

2323 Nakanoshima, Wakayama
Business Hours
Weekdays: 19:00-3:00 (order 3:00)
Saturdays: 19:00-4:00 (order until 4:00)


Closed: Sundays



Contact
073-427-2662
Website <http://ramen-marui.com/english/>

Lastly
How do you find it? When you are looking for a place to eat in Wakayama City, there is a place for ya. Hope it helps.
See you around!